I'm like a kid in a candy store when it comes to nail polish. I have never been able to have a gel manicure because I just love changing up my nail colour too much. I have been known to go through periods of swapping my nail varnish everyday. I'm pretty quick at painting my own nails, and there are just too many pretty colours out there to choose from, I can't stick to just one! So when I saw Rimmel had released more shades to their fantastic Super Gel Nail Polish line, I couldn't wait to get trying the new shades. The Beach Ready Collection is full of bright, fun colours perfect for this time of year.
The Super Gel formula is a self-curing gel-like polish which will give you a fast, glossy manicure in seconds. With just two coats, this formula delivers intense colour that is both long-wearing and chip-proof for days.
The shades in the Beach Ready Collection are brilliant for summer nails. When I caught a little more sun, I love to wear brighter colours and pastels on my nails, so this shade range is right up my street. First I have Sun Fun Daze, a vibrant fuchsia pink.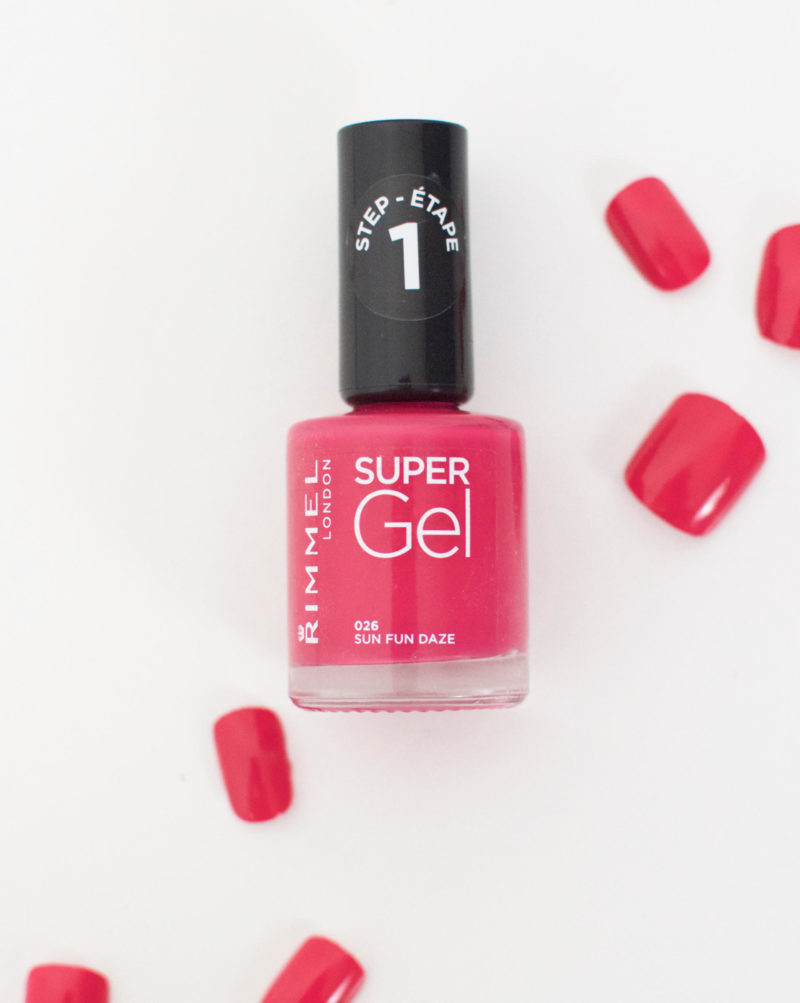 Dive Right, is an incredible aqua colour and one of my favourites.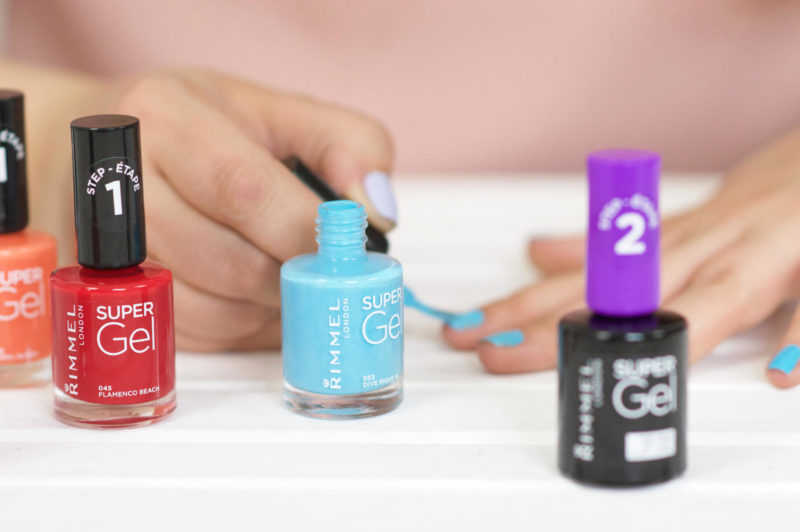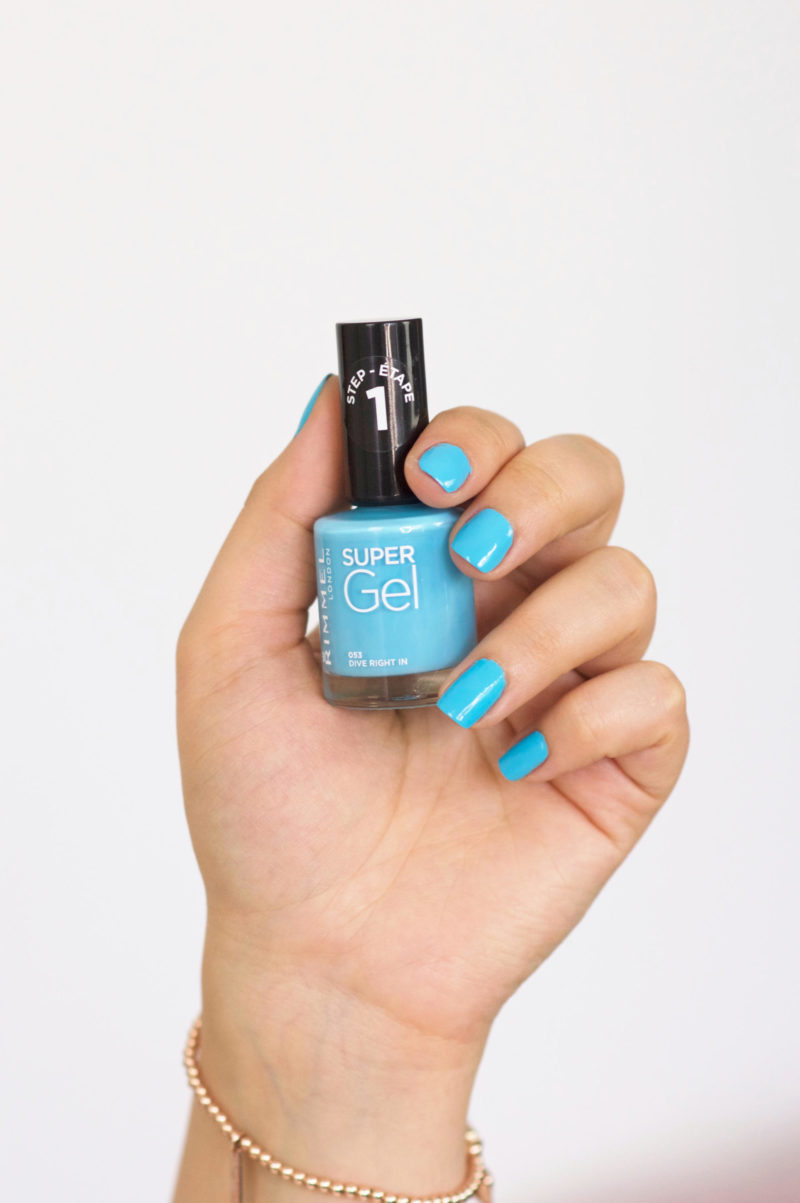 Flamenco Beach is the perfect shade for summer! Bright nail shades always look incredible in the warmer weather, so I love this shade with tanned hands. It's a pretty bright cherry red, which looks equally as lovely with a bikini or jeans and a t-shirt at the weekend.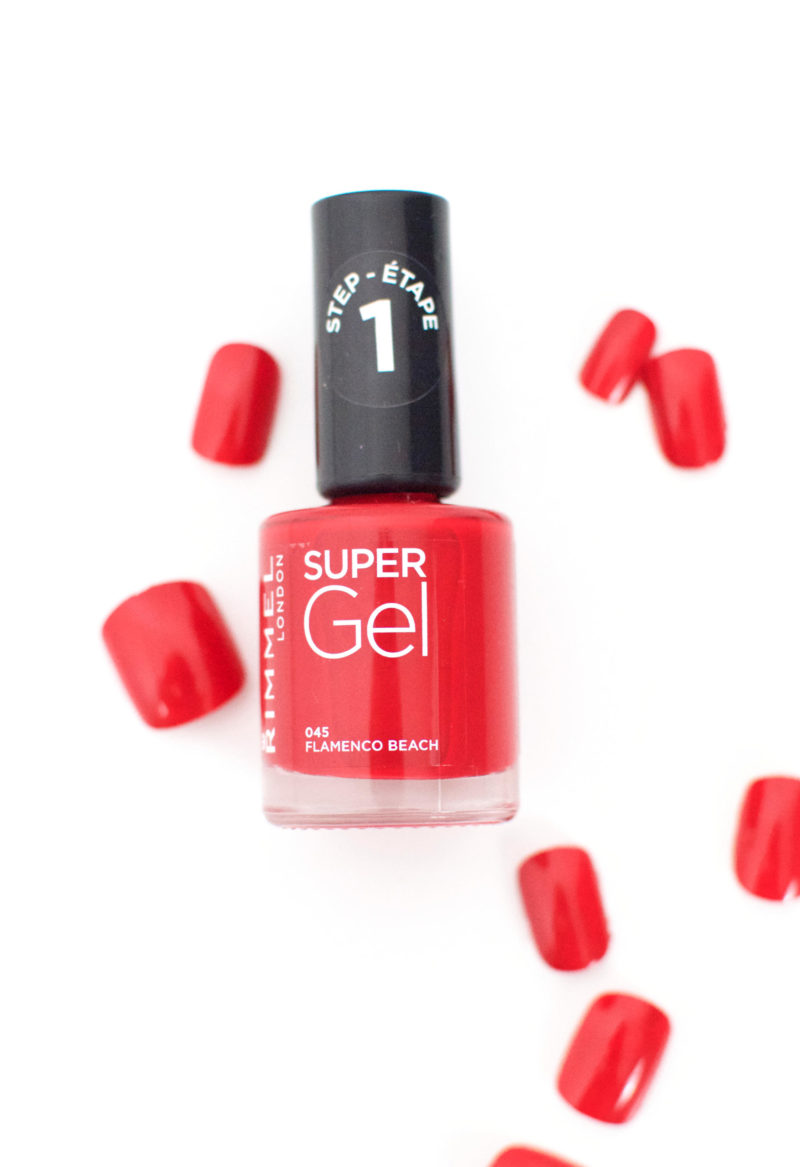 Coral Queen is such an unusual, fun shade. A peachy coral that really accentuates a tan , this has to be one of my favourite shades in the collection. When I think or summer nails this is just the kind of colour I imagine (I couldn't see myself wearing this in the winter with pasty hands!). The only issue with this shade is that it took three coats to build the colour up to an opaque finish – this is pretty normal with light pastel shades though.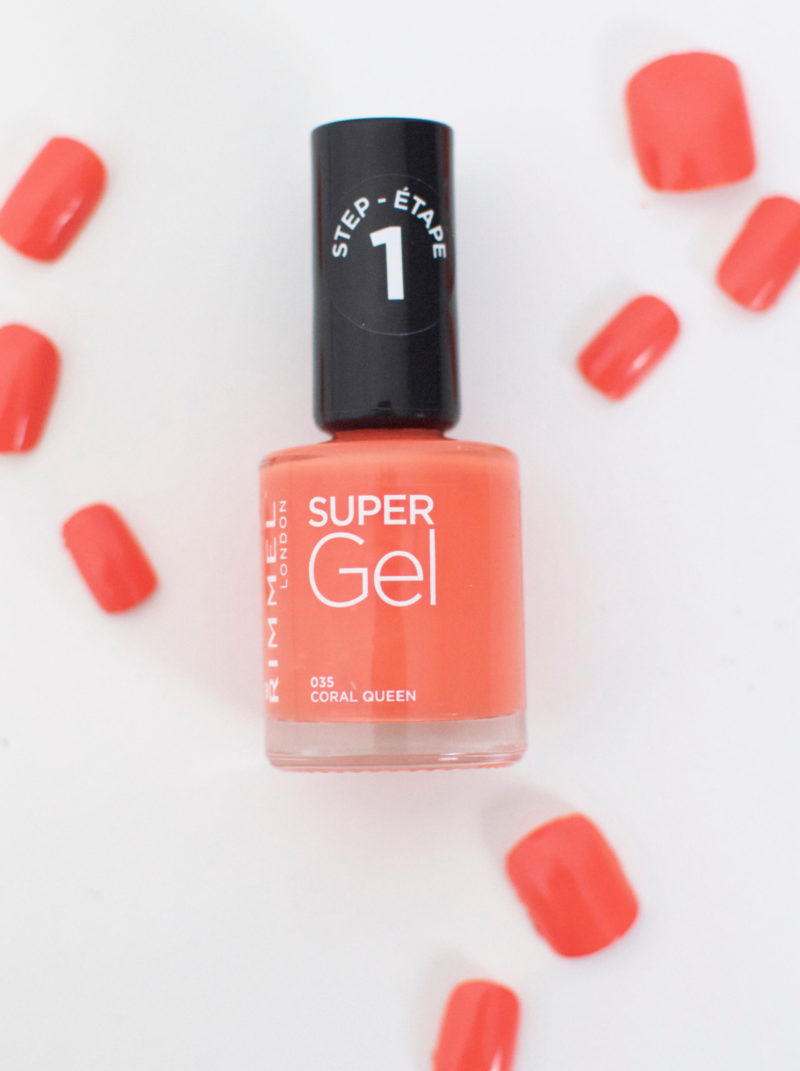 Purple Splash is the shade for the collection I have been reaching for time and time again. I find this shade stunning on the finger nails and toes, it is such a simple, elegant shade and doesn't interfere with whatever outfit you're wearing.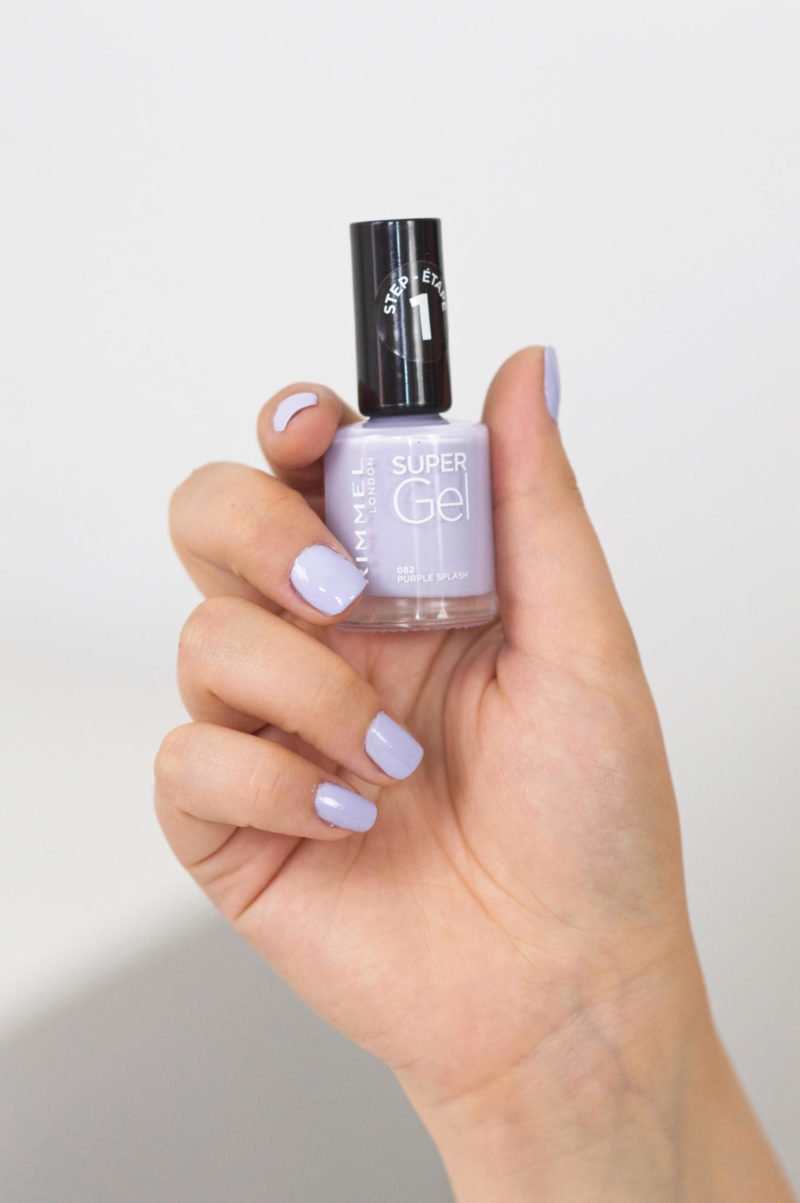 I also tried out the Super Gel Top Coat as the final part of my manicure. I think it's pretty cool that Rimmel had developed a top coat that gives a gel-like finish without the need for a UV light. Rimmel suggest using a thin layer of the top coat to seal in the nail polish for days and days. Personally, I have found that my nail colour lasts longer using my favourite Seche Vite Dry Fast top coat, so I think I'll be sticking with this product to finish off my manicure in future.
I love how thick the brushes are on the Super Gel collection, they make it so easy to apply the colour quickly and evenly. Overall I am impressed with all the shades and found that the colours lasted about four-five days on my nails without chipping; which, for me, is pretty normal wear-time.
So will you be trying out any shades from the Rimmel Super Gel Beach Ready Collection? Let me know in the comments below!
Sam
Shop this post:
unpaid post, all opinions are my own, contains gifted items