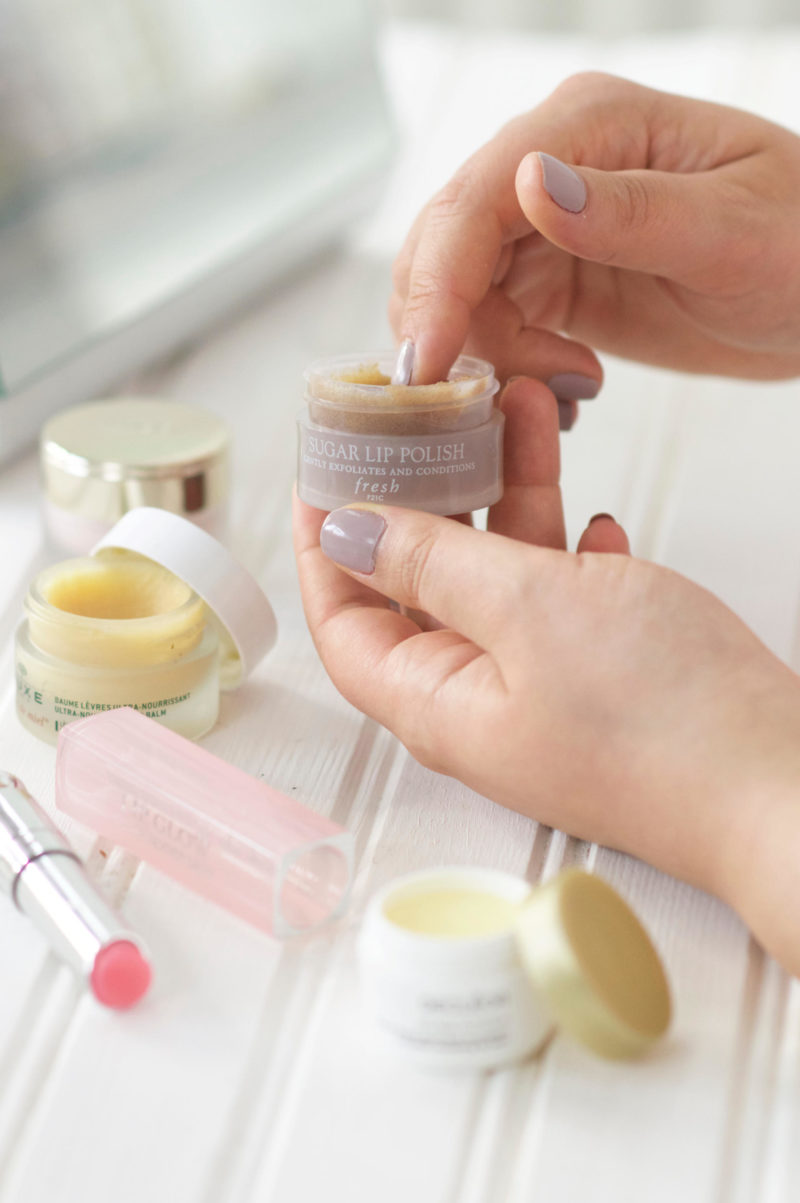 For me, the joy of beauty is in the looking after yourself. If it's a mask in the evening or a pretty blush during the day; the little things that perk me up are what gets me excited about beauty. Recently I've been neglecting take care of my lips, and it's a habit I'm trying to break. When you try as much makeup as I do, it's important to keep your lips hydrated and ready for the next matte lip. But I had got myself into a cycle of slapping on lipstick after lipstick, without taking the time to nourish my lips.
The first product I went back to is an old favourite, the Nuxe reve de miel. I have raved about this product before in THIS blog post, and still love it just as much to this day. The formula of this lipbalm is perfect just before bed, as it is thick enough to stay on all night and really hydrate the lips whlist you sleep. If like me, you're also a lover of matte lipsticks, this product is also good to add a small amount of before lip colour as it is matte too.
Another lip balm that I am crazy about is the By Terry Balm baume de rose. This lip balm is so luxurious and thick. Very different in texture to the Nuxe balm, this By Terry offering has a slightly milky texture which adds a little something extra to the lips. Being By Terry, this lip balms smells delightfully of rose and feels lovely to apply.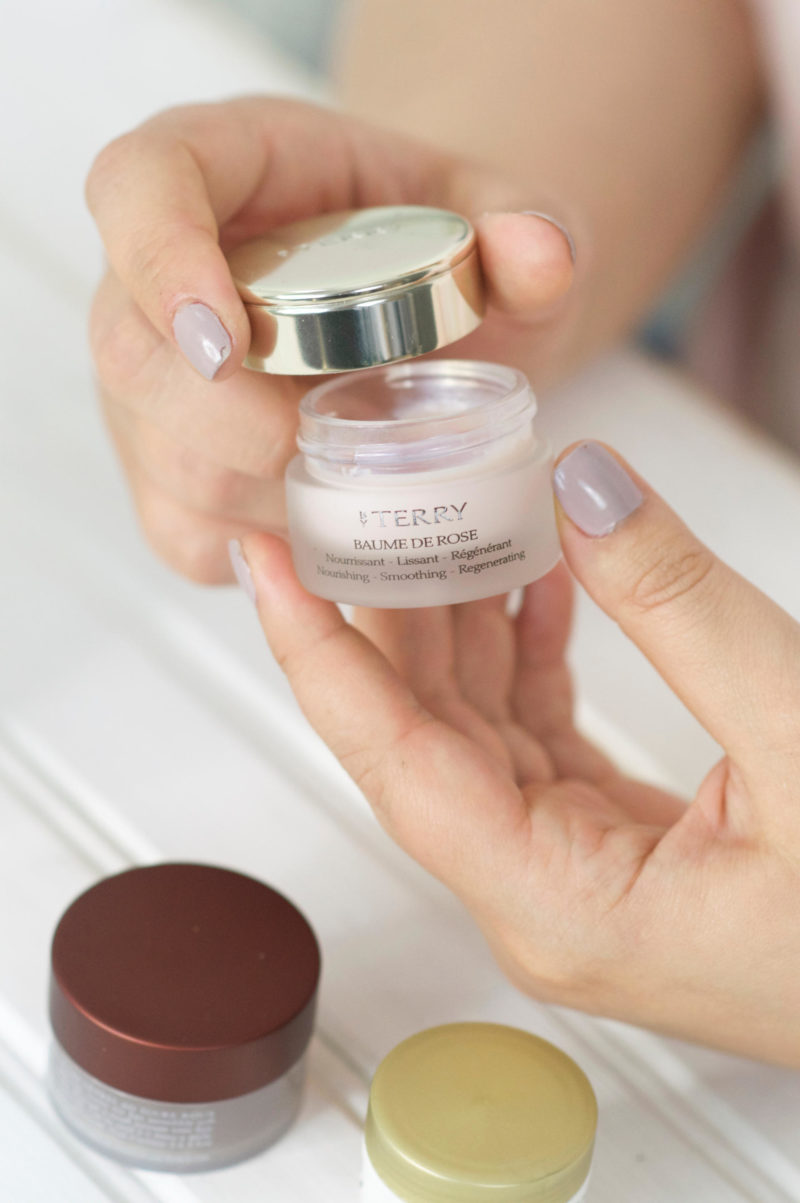 A new lip balm I have been trying recently is the Decléor Intense Nutrition Lip Balm. This product is very different to the other lip balms I use, and so it had been taking me a little while to get used to, as it's a solid balm that warms up with the heat of your fingers. Infused with hydrating Egyptian Marjoram essential oil, shea butter and macadamia oil, it's good to know this balm has good ingredients behind it's nourishing power.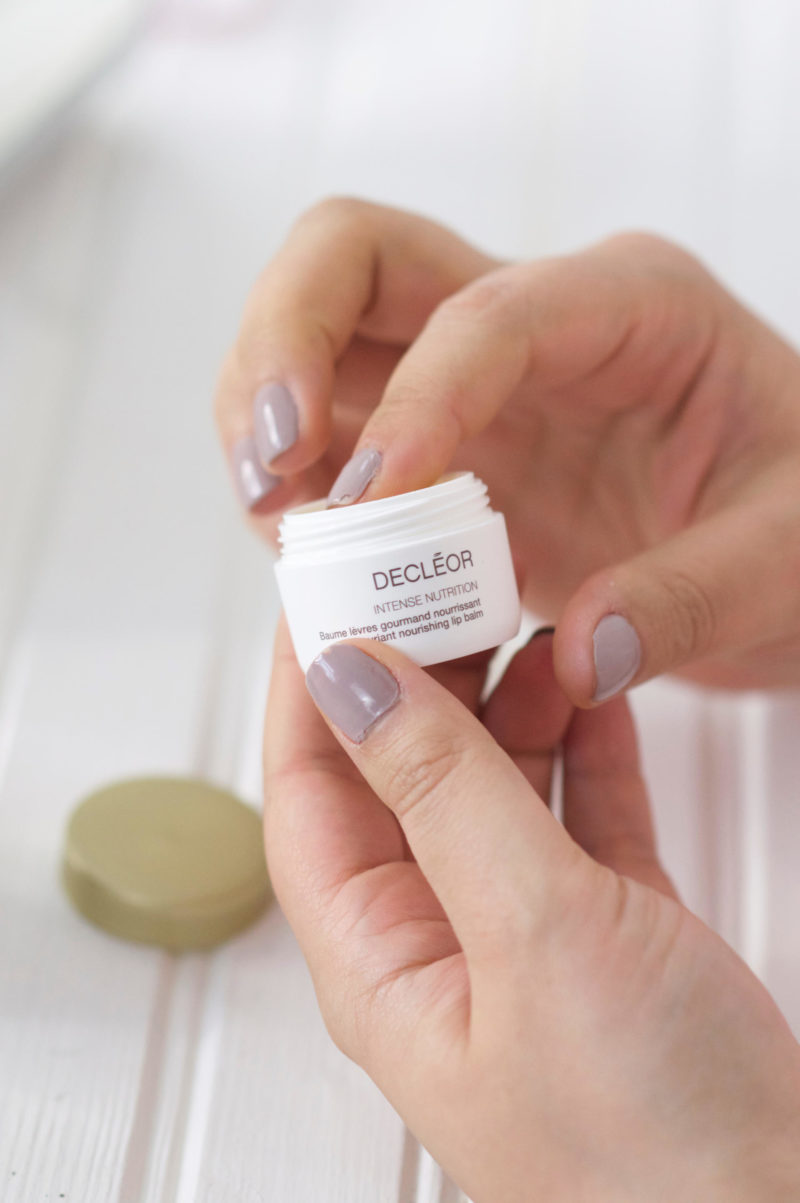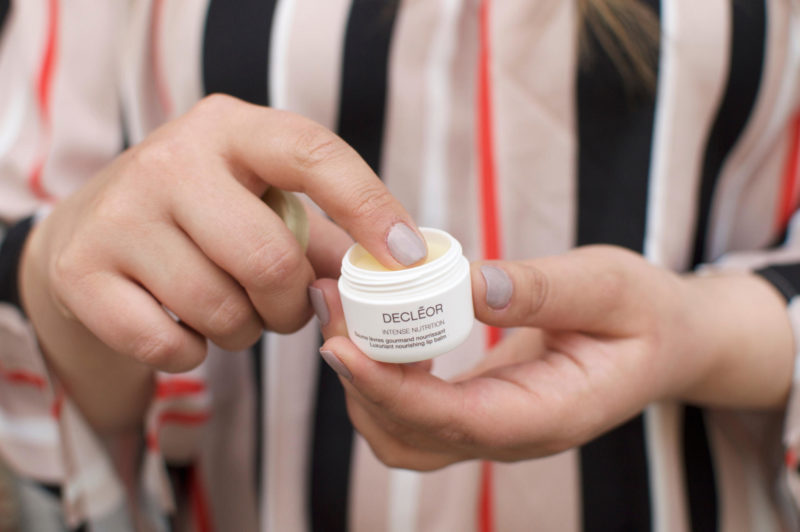 Although adding lots of moisture to your lips is great, it isn't the be all and end all in lip care. Investing in a lip scrub is a great idea if you like to wear matte lip colours a lot. I personally love the Fresh Sugar Lip Polish that comes in a little pot ready to go. I have tried the LUSH scrubs in the past, but didn't find them very effective. The Fresh Sugar Polish has fine little sugar particles that let you really scrub all that dead skin off of the lips. The oil in the product is perfect for adding lots of hydration to the lips too. I find after using this scrub my lips are smooth, plump and ready for any lipstick or matte lip colour.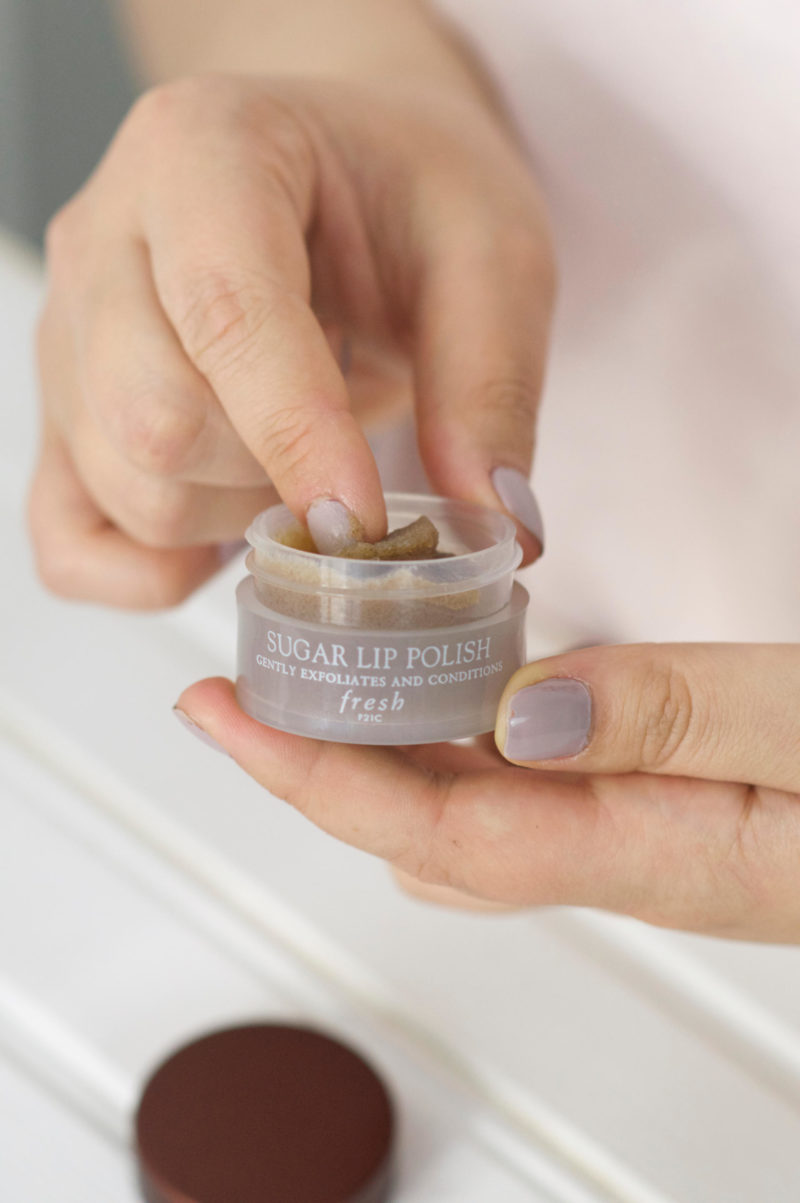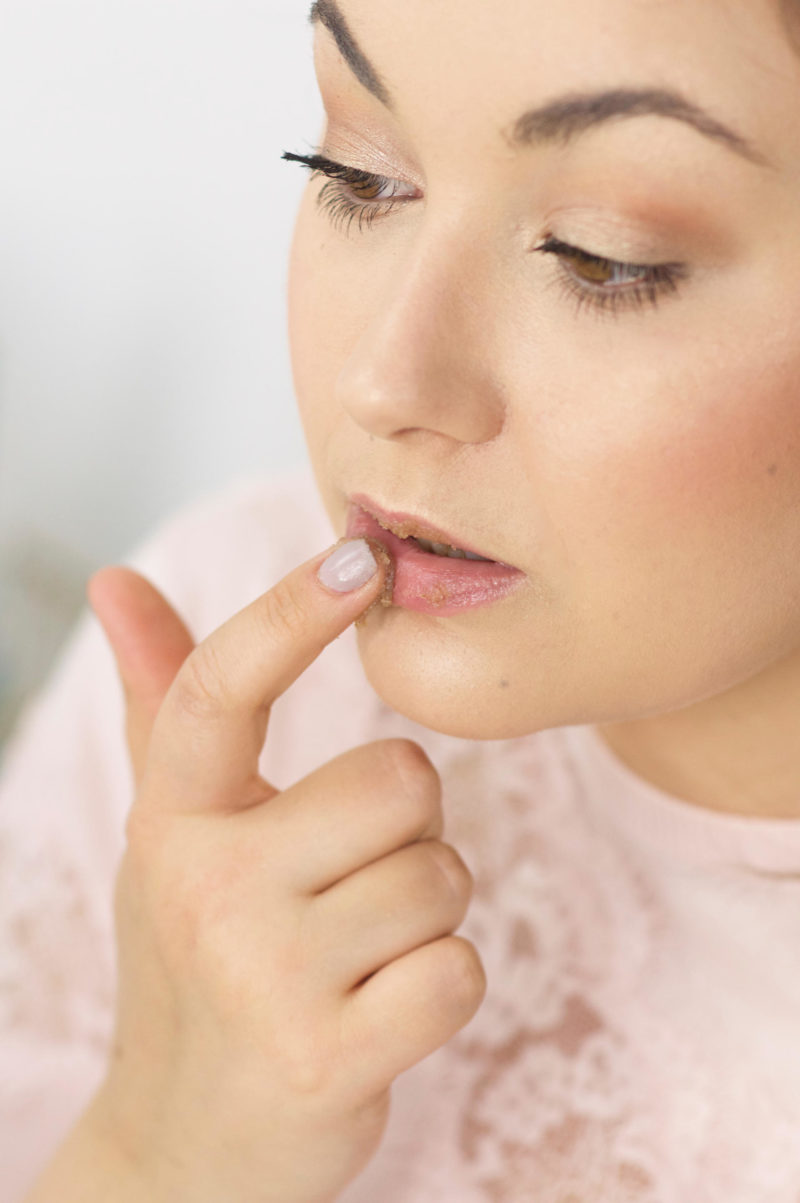 When I'm out and about my go-to product for lip moisture has to be the Dior Lip Glow. I am right to the end of this product now and it pains me that I'm going to have to repurchase again! I go through it so quickly because it's always in my handbag, but it is a beautiful product. The balmy texture hangs around on the lips for hours and keep lips soft and plump throughout the day. You can read more about this product HERE.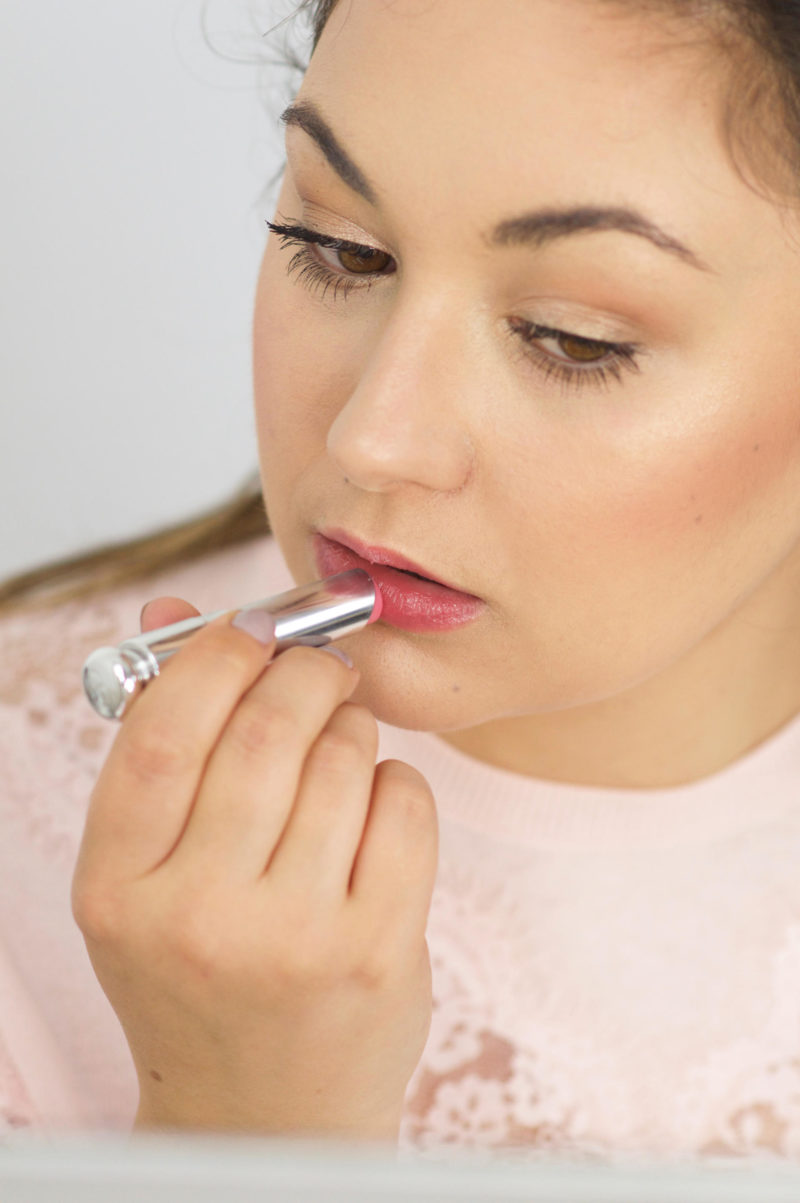 I also picked up a lip mask from Sephora – a bit like this one HERE – when I went to Paris back in March, but I haven't been brave enough to use it yet. If you've used a lip mask before, I'd love to know your thoughts in the comments below!
Sam
Shop the jumper I'm wearing
HERE