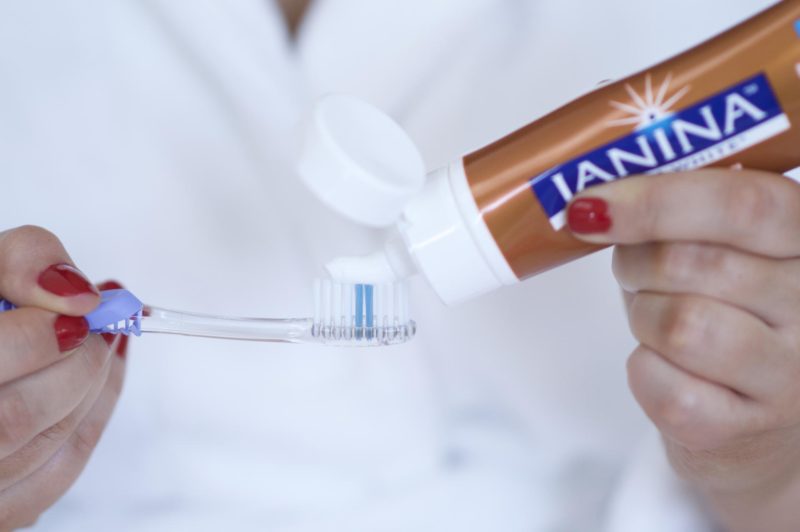 Your smile is one of the first things somebody notices about you. More so than your makeup, outfit or perfume. So it makes total sense for me to chat yo you guys on Made From Beauty about some teeth whitening products I've been trying.
The first thing that draw me to the Janina Ultra White range is their use of a Bromaine Complex. The Complex is made from fruit enzymes (and you all know how much I like a good enzyme in my skincare, like in this REN Mask). Made from the enzymes of Pineapple and Papaya, the Complex has paved the way to a naturally whiter smile.
When looking into teeth whitening, I have heard a lot about teeth whitening strips. I had used a few in the past, but never been wowed, so couldn't wait to see what the Janina Maxiwhite Whitening Strips would do. I love the convenience of a strip you can just pop on and carry on doing things around the house, then dispose of and go about your day. And I was honestly taken aback by the results of my first Janina Maxiwhite Whitening Strip! With the first application I saw almost all of my surface stains (I know, too much tea) lifted. Then as I used the strips more and more, they just revealed brighter and whiter teeth time and time again.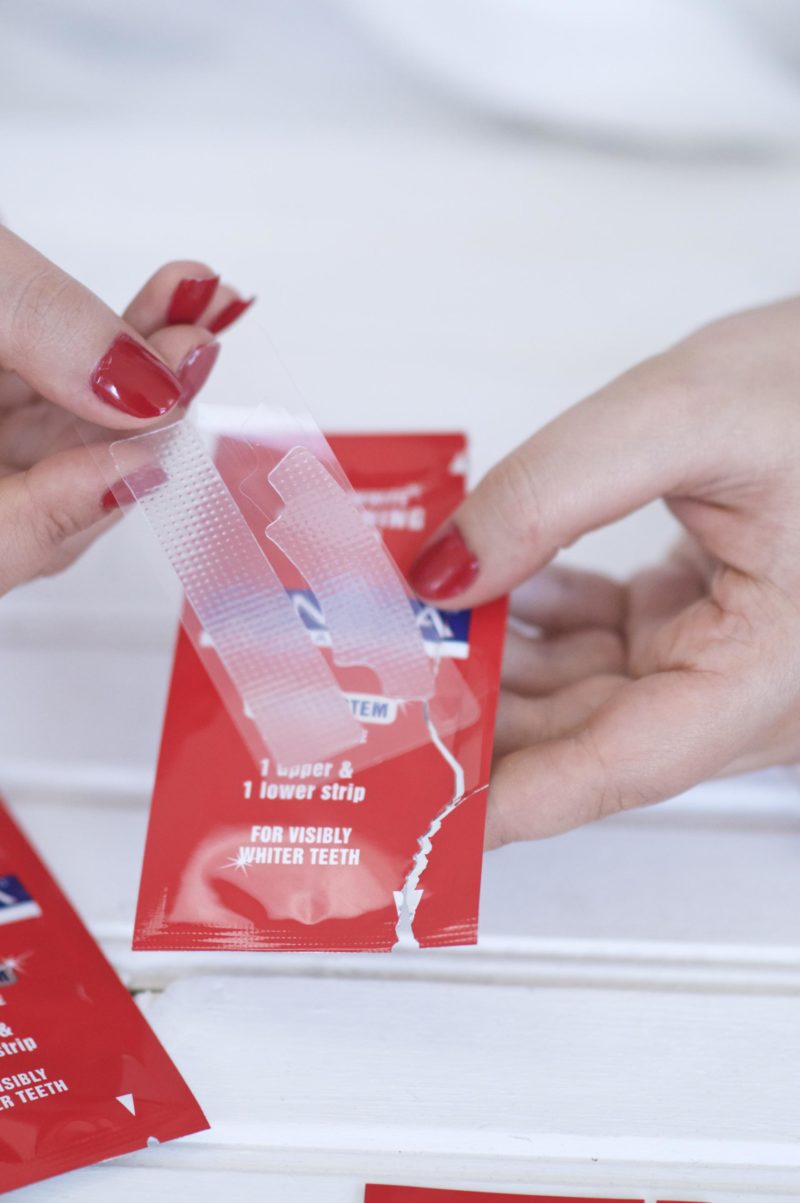 I have super sensitive teeth – as in, I have to use a sensitive toothpaste all the time otherwise I'm in agony. So I have to admit, I had a slight bit of sensitivity straight after using the strips, but this went away after a couple of hours. I could still eat and drink as normal, and it was nothing like the horror of the Crest Whitening Strips – those things absolutely killed my teeth.
I also tried out the Janina Extra Strength Toothpaste. As I said, I normally only use sensitive toothpaste, so was a little worried. But after using this paste morning and evening for two weeks I am happy to report I haven't had an sensitivity. I have also been blown away by the results of the Janina Extra Strength Toothpaste. After a good brush with this product my teeth feel so smooth and clean. Although the words 'Extra' and 'Strength' scared me at first, I found the product to be just the right top up to the whitening the Janina Maxiwhite Whitening Strips gave.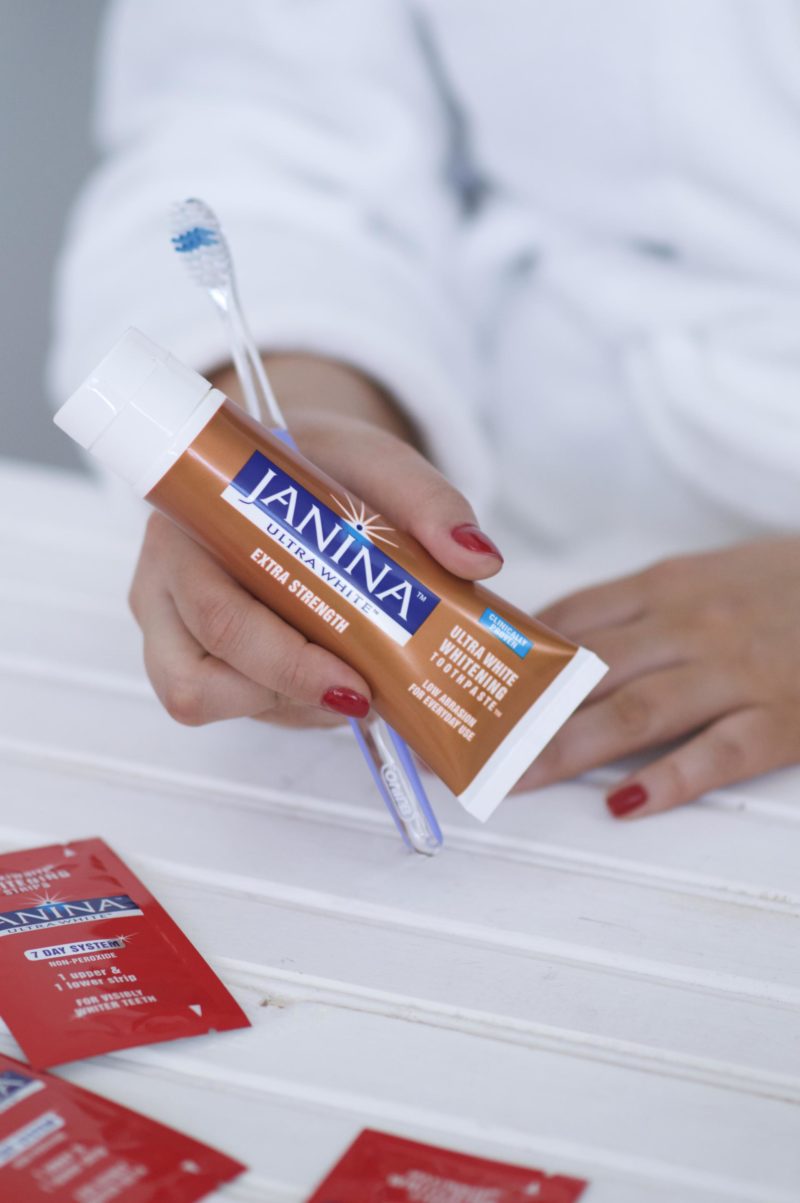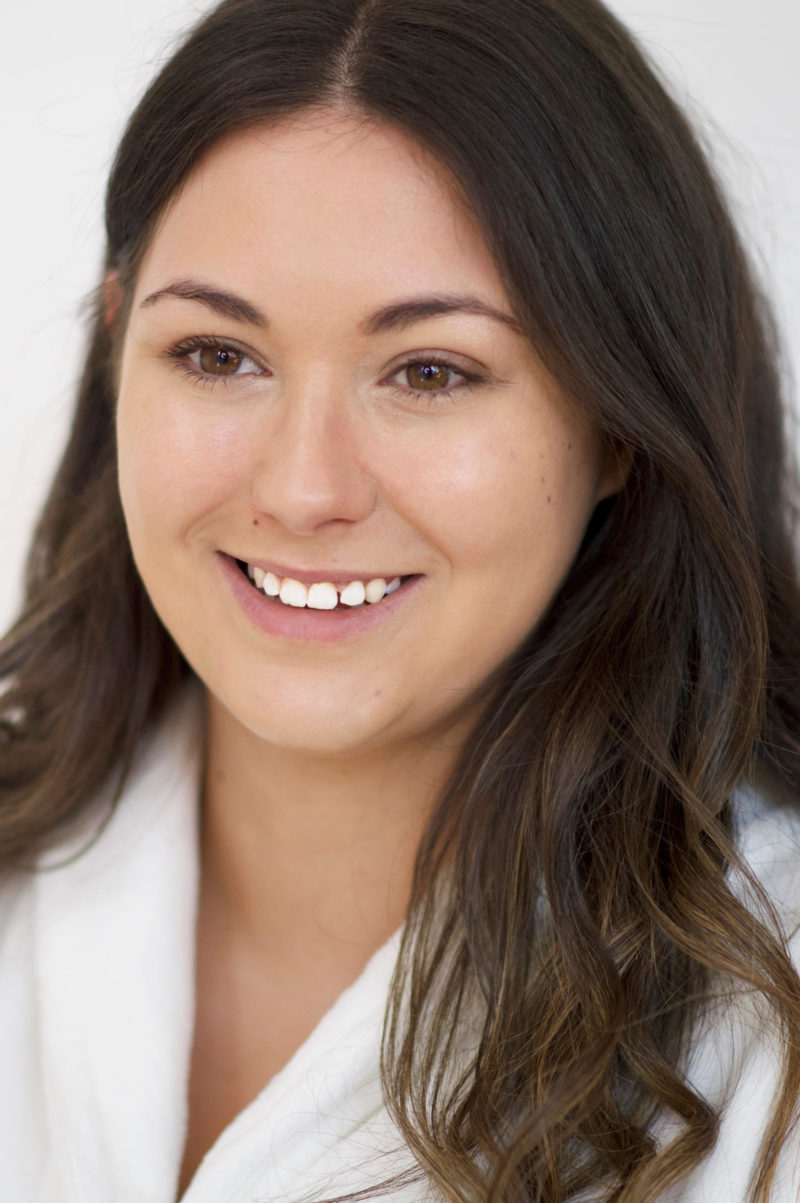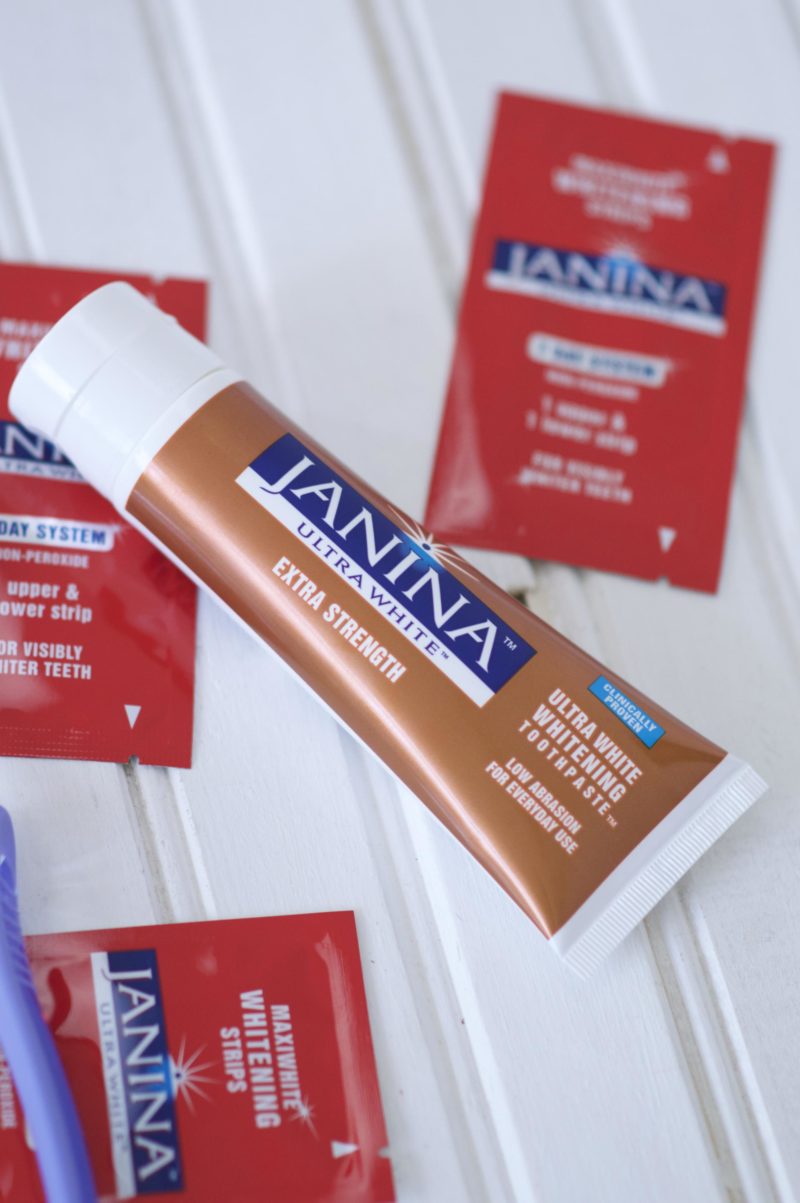 Now I have got my teeth to a good bright white shade with the strips, I have stopped using them regularly but have them on hand to give me an extra pop of white before an event. I've been so surprised at how well my teeth have reacted to the Janina Extra Strength Toothpaste that I'm continuing to use it & loving the results. The toothpaste gives me just the right amount of whitening on an everyday basis and is still such a pleasure to use!
In spirit of National Smile Month 15th May – 15th June do you have any teeth whitening tips, or products you have tried that you like? Let me know in the comments below!
Sam
Shop this post:
unpaid post, all opinions are my own, contains gifted items