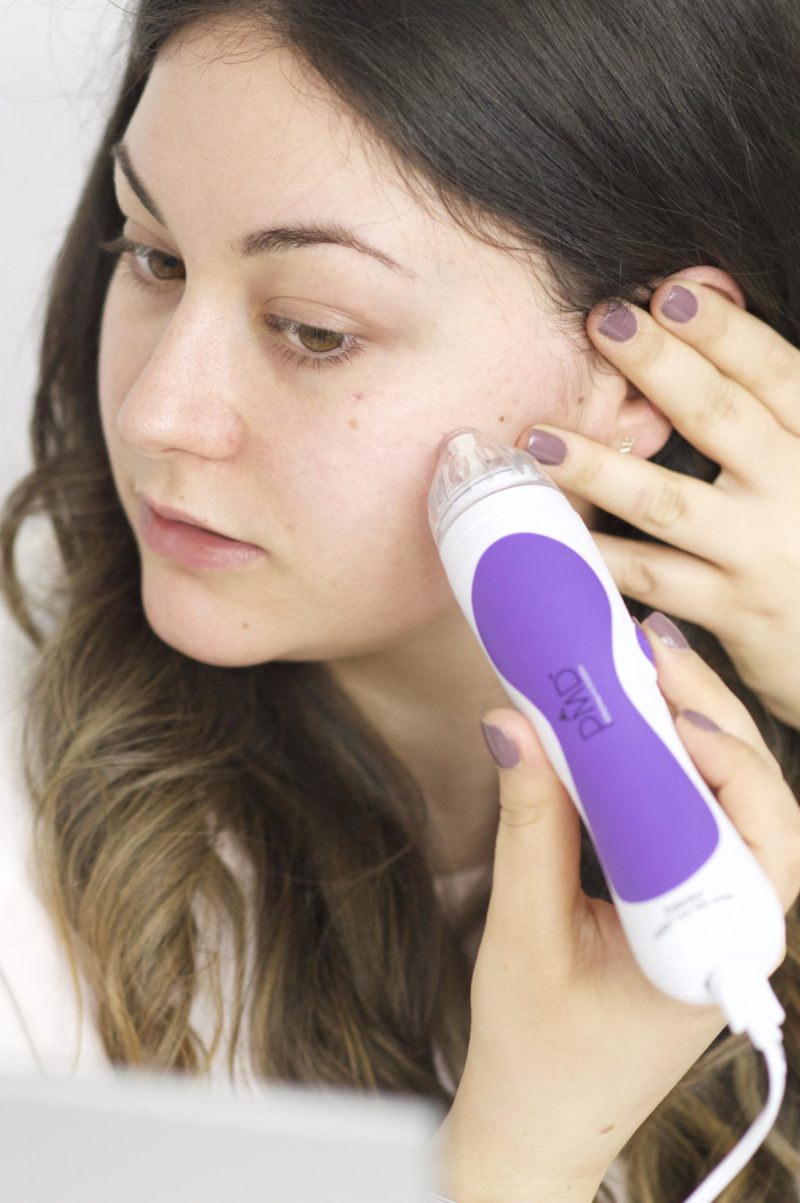 Even for a beauty buff like me 'microdermabrasion' sounded a little scary to me. Then if you throw 'personal' and 'at home' in the mix, I have to admit I was a little scared to give the PMD Personal Microdermabrasion tool a go.
When the company reached out to me and explained the tool, the process on the skin and how to use it safely at home, my mind was slightly put at ease and so I decided to give the tool a go.
I was pleased to find that the product came with a detailed information booklet and a dvd with directions, do's & don't and before & afters.
So what is all this fuss about? What does this tool actually do?
Well the PMD Personal Microdermabrasion tool uses a combination of exfoliation and vacuum suction to rid skin of dead skin cells and dullness. Think of this tool as a souped up electronic exfoliation tool. The tool comes with different sized and textured discs which are fitted inside the protective head. These discs spin fast, whilst skin is lightly suctioned into the protective head. The discs buff away dead skin, dry patches and uneven texture, whilst the suction lifts them away.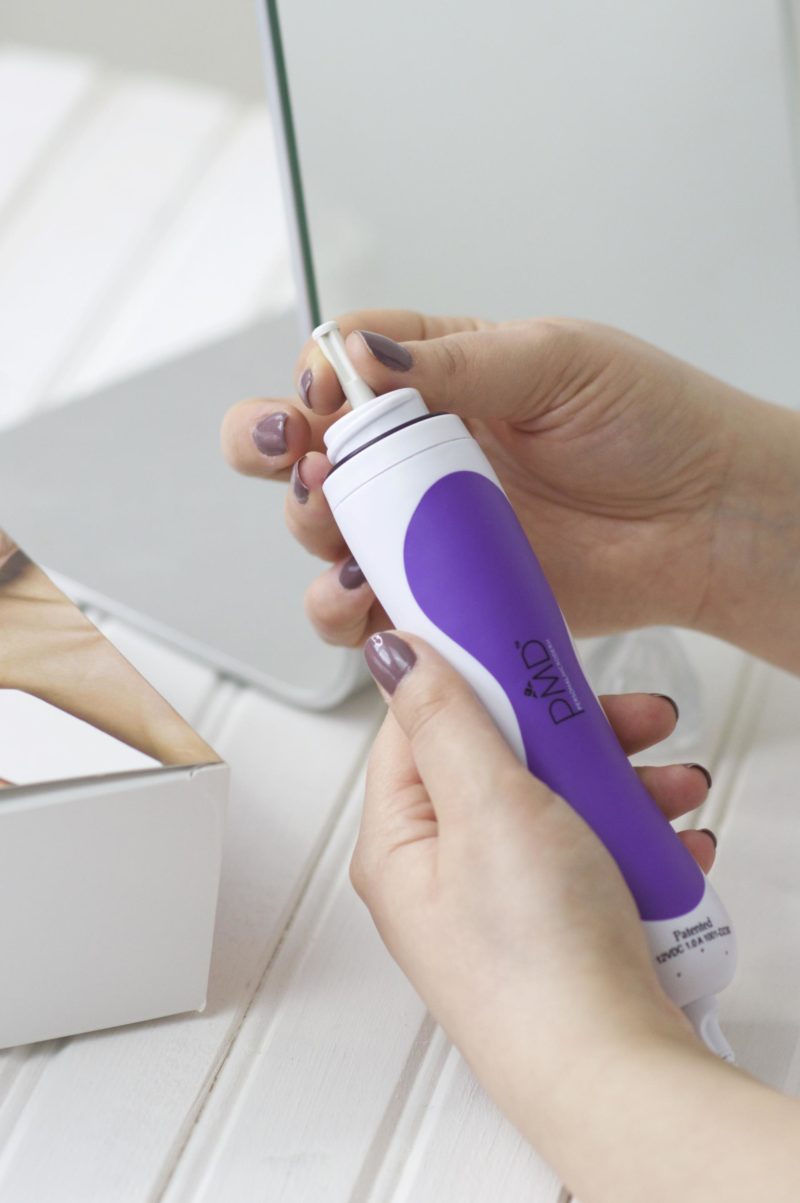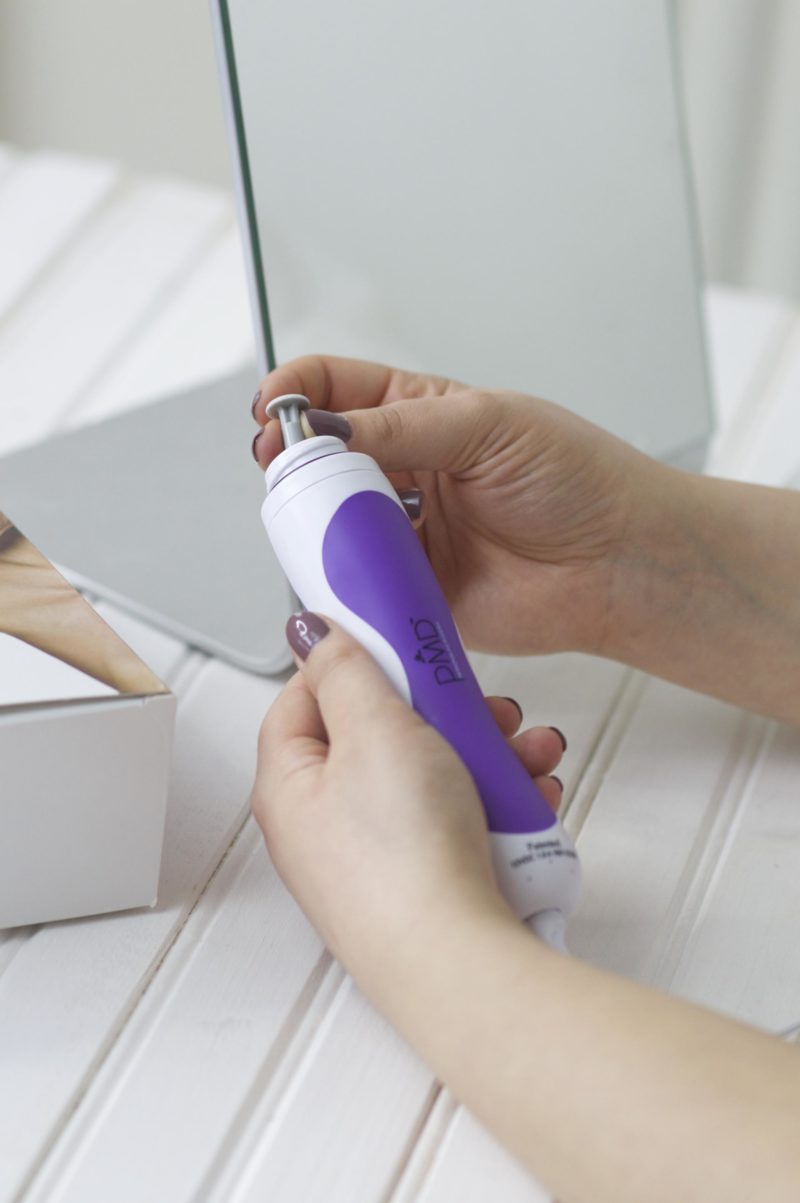 I have been using the PMD Personal Microdermabrasion tool for 4 weeks, around twice a week, and have loved the results. Whilst I don't really suffer with uneven texture, I do, like a lot of us, have trouble with blocked pores around the nose and chin area. I was amazed that after only three treatments with the PMD Personal Microdermabrasion tool these pores were dramatically improved. No device out there can actually shrink your pore size, but I haven't found anything like the PMD Personal Microdermabrasion tool for making them seem smaller and clearer.
It is important to keep the tool moving across the skin in a fluid movement, to avoid the eye area and to pull skin taut when moving. This can take a little getting used to, but it's because of the powerful suction. I was a bit put off by the suction at first, but once I learnt about the reasoning behind it, I got over the sensation pretty quickly. The suction is there to help draw blood towards the skins surface, helping promote good circulation, as well as collagen and elastin production.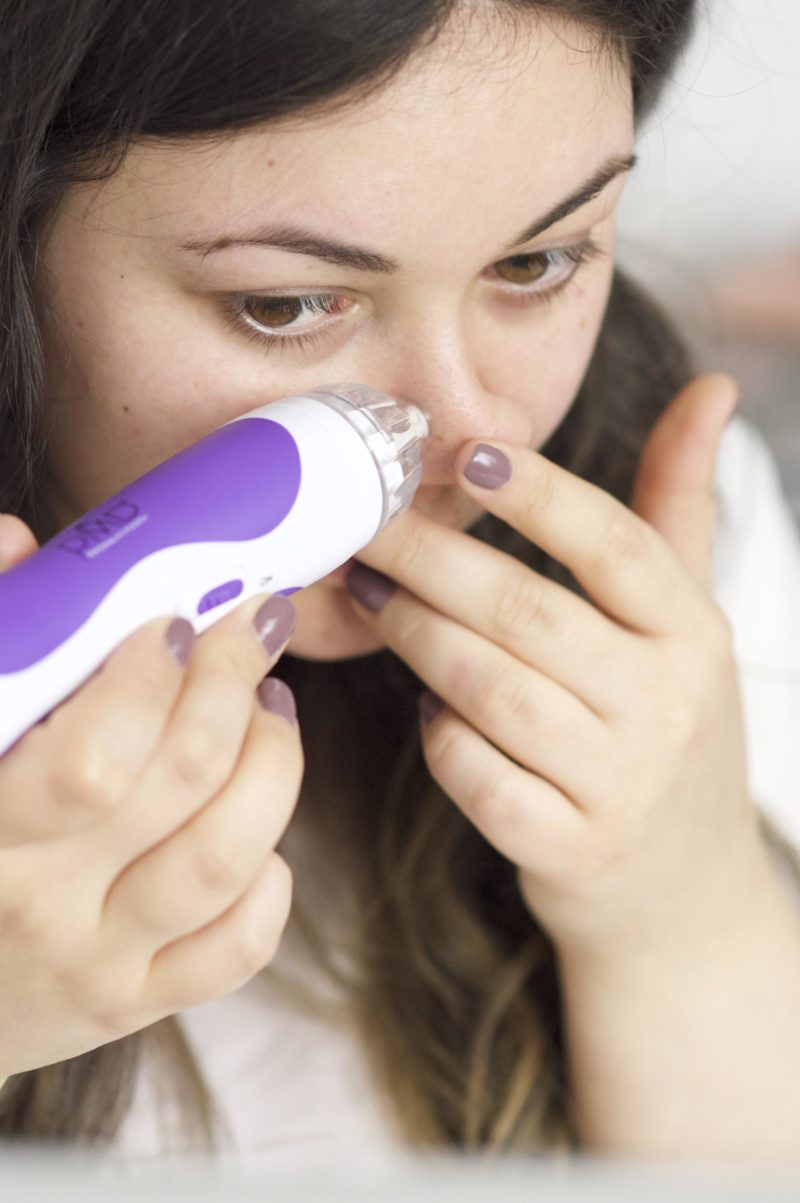 Even if I hadn't seen the long term benefits of the pore clearing element of this tool, I would go on using it just for the immediate results. After each treatment my skin is so soft and ready for products. I have noticed that over time my serums and moisturisers have been sinking into the skin easier (probably because they aren't just sitting on top of my dead skin cells anymore) and my skin is so even in both texture and tone.
I had a few dark spots on my forehead (use your SPF kids) and so can't wait to see what happens to these with continued use of the PMD Personal Microdermabrasion tool. I have noticed that they have started to fade slightly, and that's just in 4 weeks, so overall I'm very happy.
I would recommend the PMD Personal Microdermabrasion tool to those with dryness, clogged pores or those who want to target texture issues. The tool is £135.00, but when I think of the amount of money I've spent or expensive skincare to clear those pores over the years – I don't think that's that bad. It is also dramatically cheaper than having microdermabrasion in a salon, and you get the tool for life.
Next, I'm embarking on trying the tool out on my body tool. I suffer from texture issues and dryness on the tops of my arms, so excited to see what the PMD Personal Microdermabrasion tool can do there.
Have you ever tried the PMD Personal Microdermabrasion tool or a tool similar to it? Let me know in the comments below!
Sam
unpaid post, all opinions are my own, contains gifted items