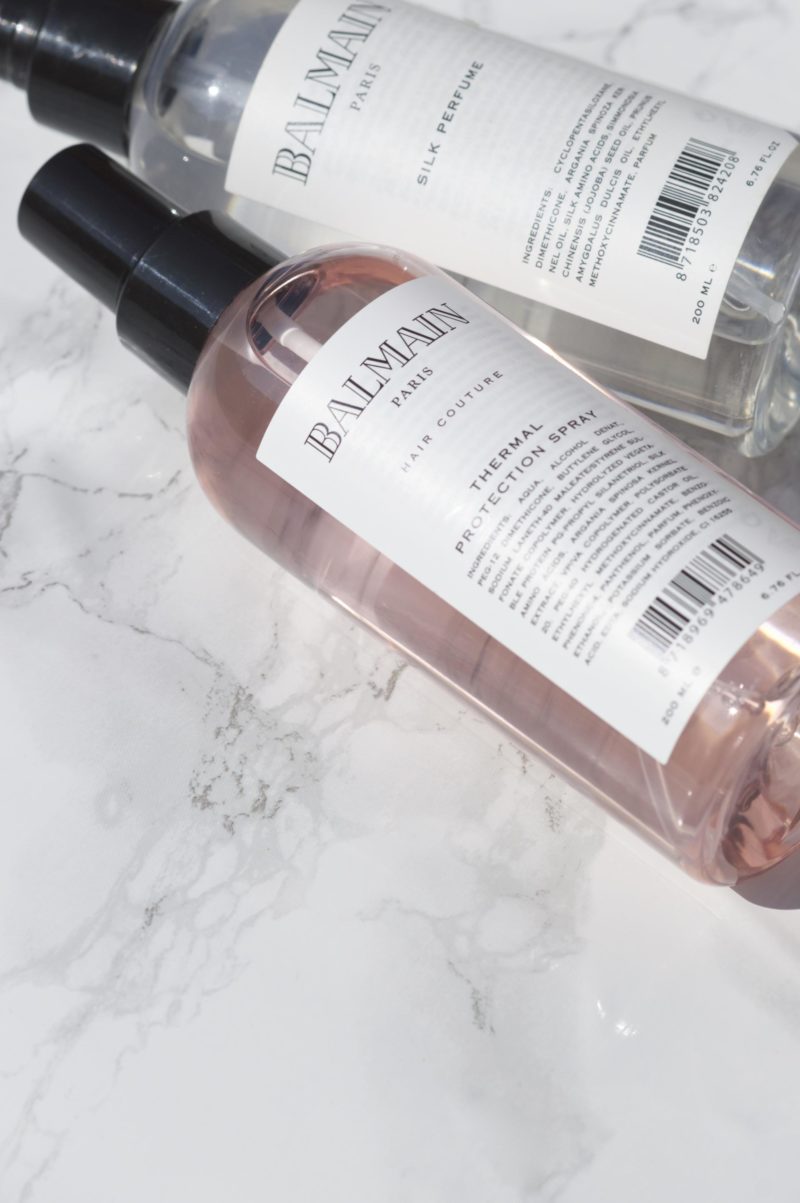 Things have been a little bougie and high-end around these parts recently. If you saw my post on Monday (HERE), you'll know that I have recently fallen in love with an expensive makeup line. Well, now, I've gone and done it with haircare as well.
Balmain haircare to be precise.
I first tried Balmain haircare a couple of years ago. When hair perfumes first became a big thing in the beauty world, the Balmain Silk Perfume made its way into my shopping basket very easily. Coupled with beautiful packaging and the promise of sweet smelling, fresh hair all day long, I had to buy this product. Since that first bottle, I have now repurchased the Silk Perfume twice. It isn't a product I go to everyday, but it's perfect for refreshing locks. With each luxurious spray, the perfume not only gives you a hit of powdery, yummy scent, but also a touch of nourishing oils. I love how light the spray is, never weighing the hair down, or over doing it on the oils, but just gives you the most beautiful separation and glossiness.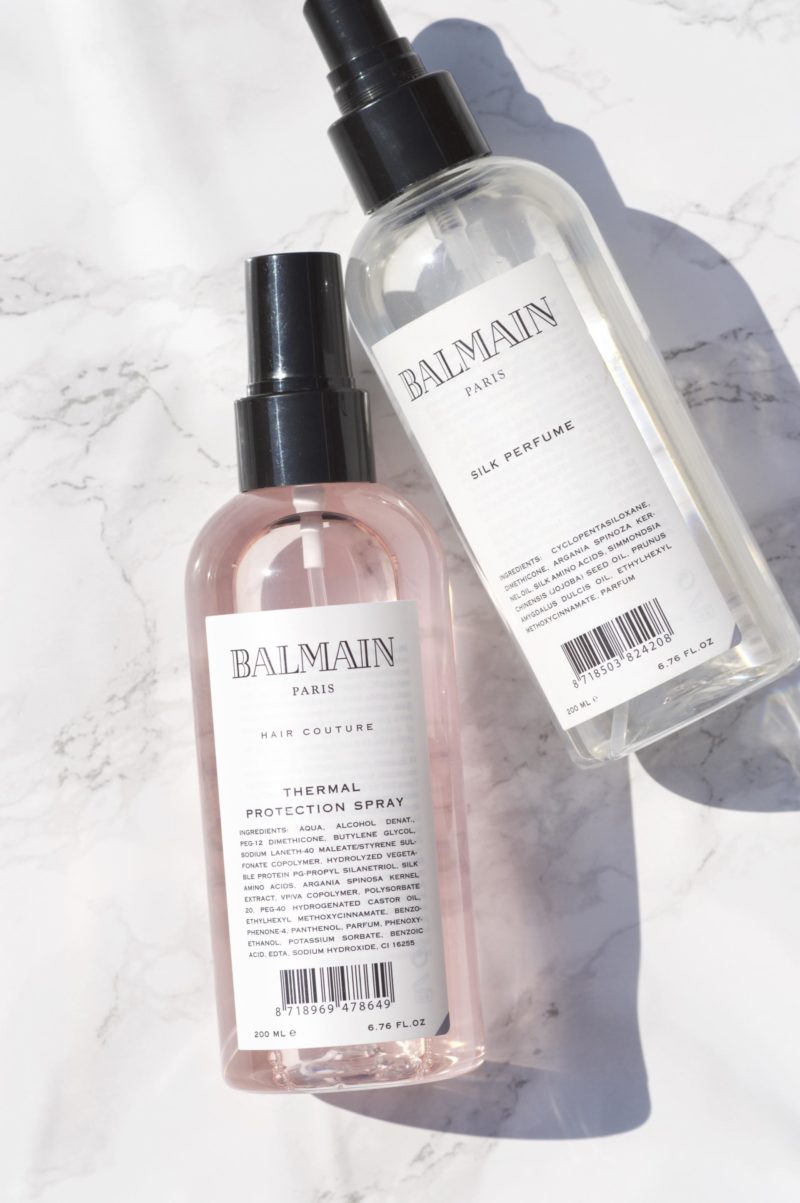 Can we all just take a moment for how gorgeous and chic this next product looks? The Hair Couture Thermal Protection Spray is in a stunning pale pink shade, it looks amazing with the sleek Balmain black and white packaging – every bloggers dream, right?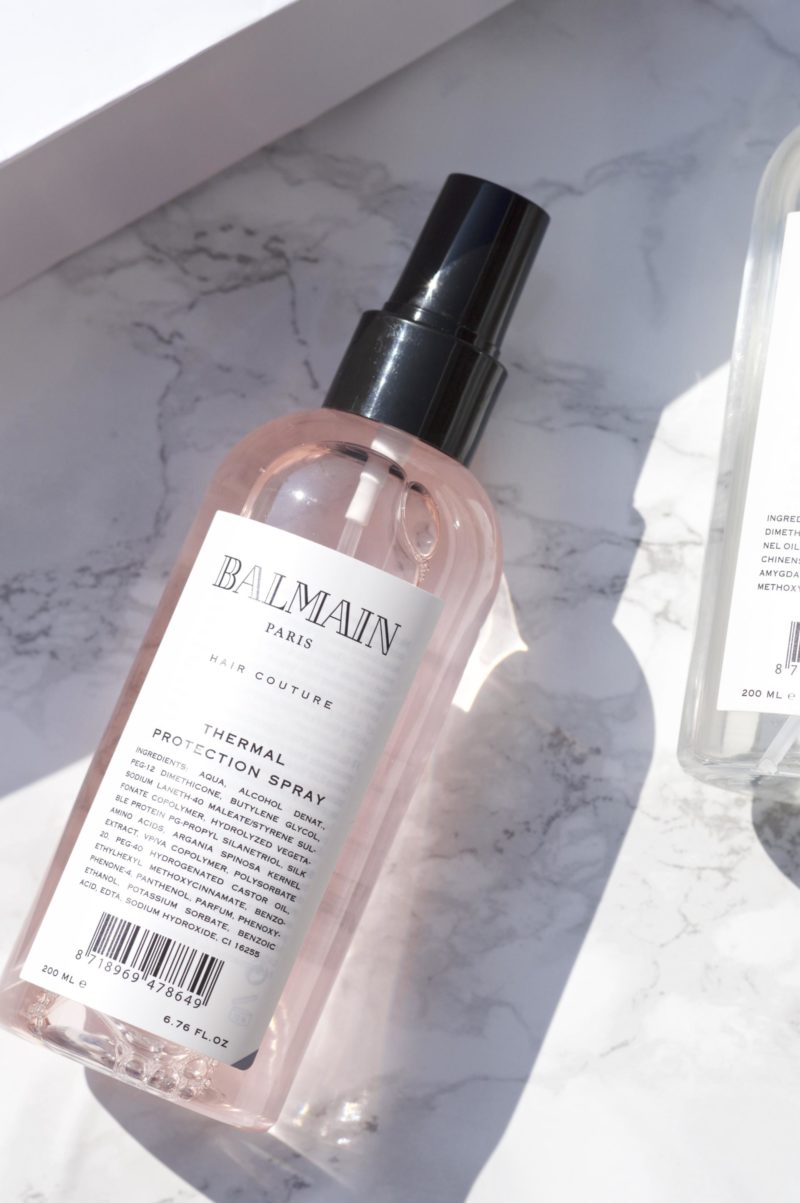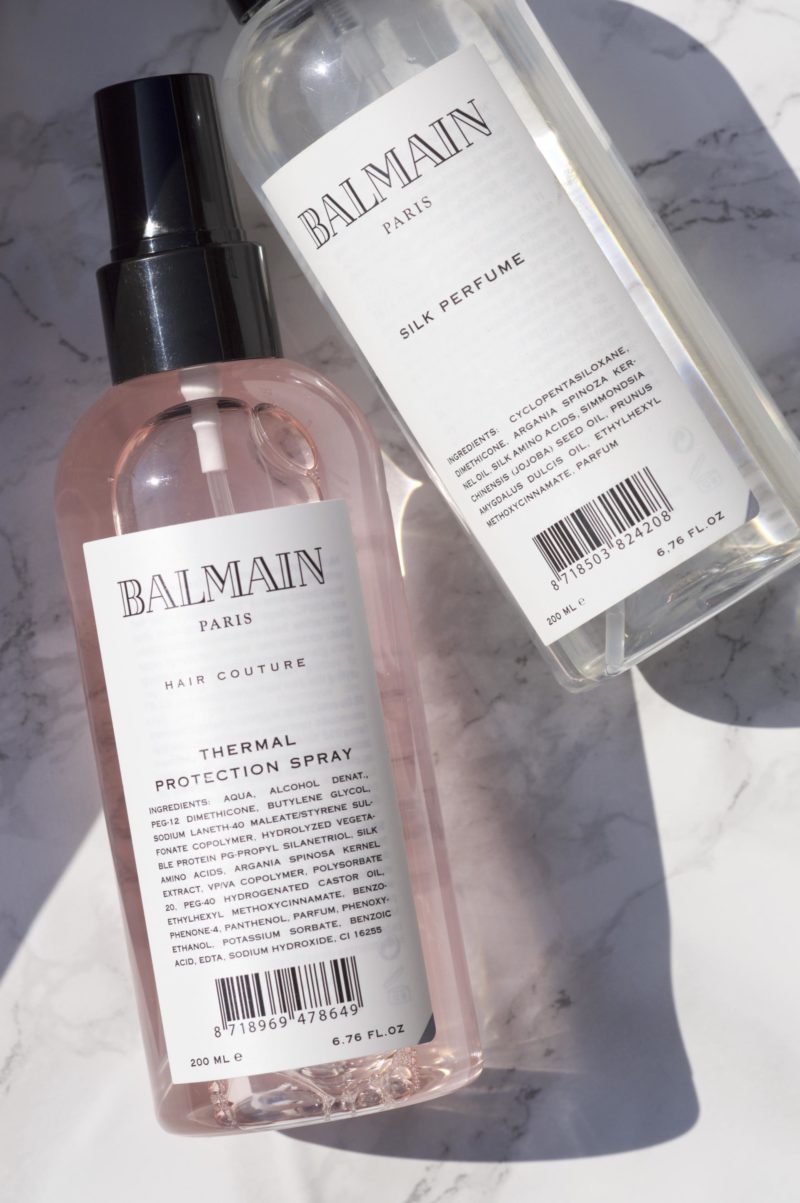 I have been loving the Hair Couture Thermal Protection Spray for protecting my hair against heat damage. The fine spray is perfect for adding a light layer of protection over the hair, without being heavy or altering the hairs texture. I have also really enjoyed using this product on dry hair as well. I often find heat protection sprays are too wet to use on dry hair, but this product is perfect for that too. The Hair Couture Thermal Protection Spray also has a lovely sweet scent that lingers on the hair for days.
So have you tried any of the Balmain haircare? If so, I'd love to hear your thoughts in the comments below. It's a range I really want to try more from and so would love your recommendations!
Sam
Shop the post: