There is so much amazing affordable, Spring makeup on the highstreet at the moment. So much so, I have been reaching for all my affordable makeup on an everyday basis.
For the base, I have gone back to an old faithful; the L'Oreal Nude Magique Cushion Foundation. I love this foundation at this time of year, because it is lightweight but with good coverage. Cushion products are generally great for layering and add a natural, glowing finish. This foundation is no exception! It is perfect for adding buildable coverage and being natural – brilliant for the slightly warmer weather.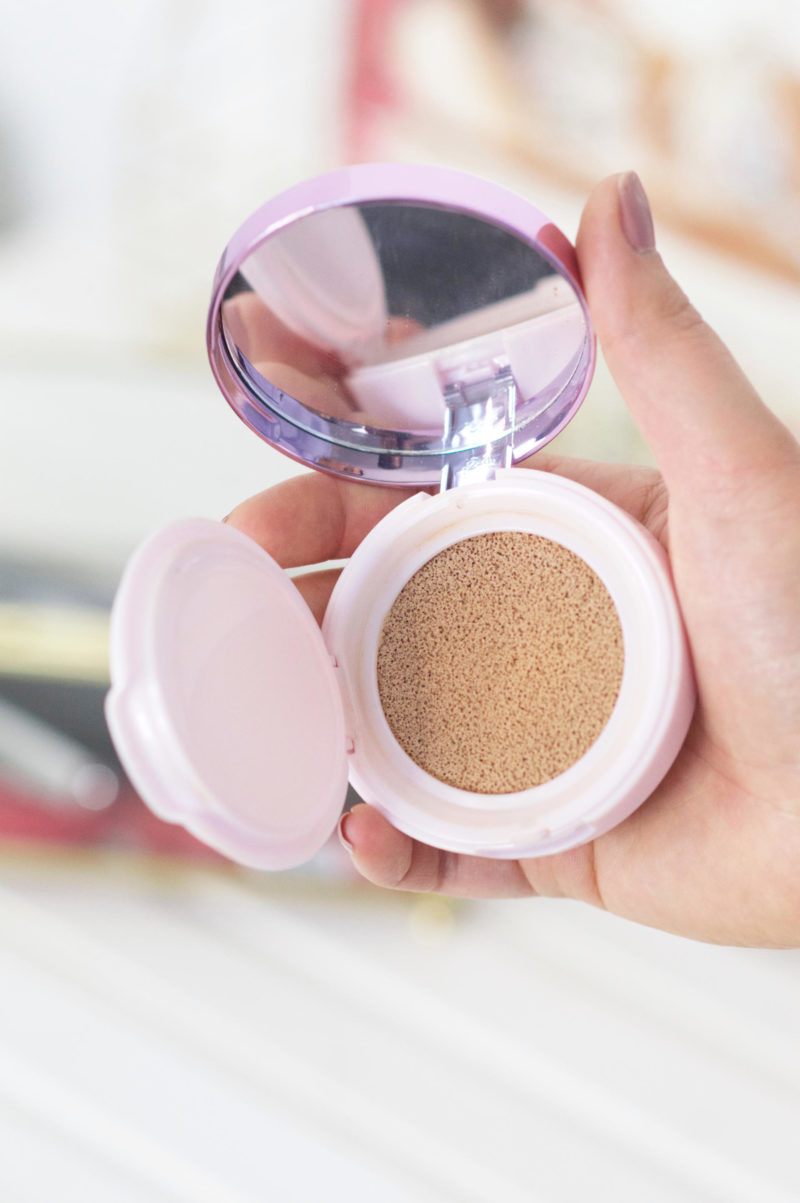 For concealer, I have been loving the convenience of the L'Oreal Infallible Total Cover Full Coverage Longwear Concealer Palette (which I reviewed in THIS post). This product makes it so easy to add coverage, mix colours and even colour correct all in one slim palette. As I said in my review, I really like the natural finish of the concealers, they aren't too matte or waxy, so the perfect partner to the cushion foundation.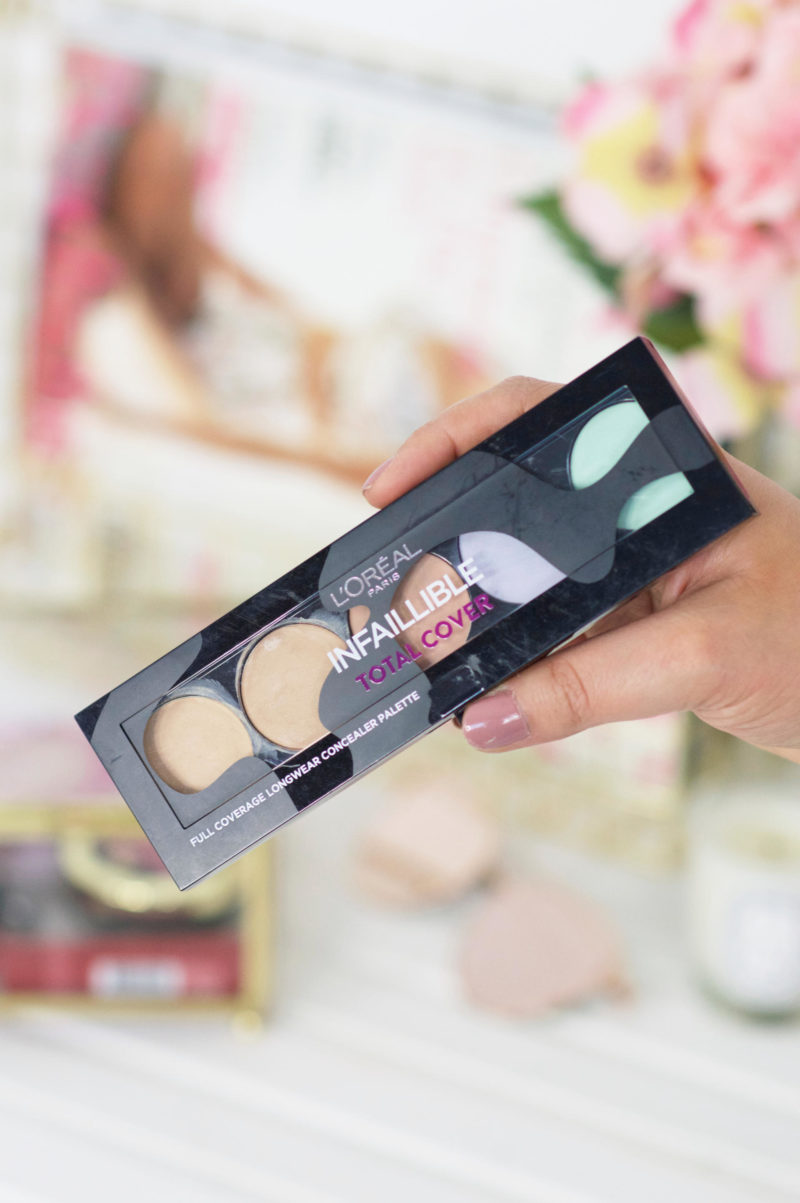 For bronze and blush I have been reaching for one product over and over again; the Soap & Glory The Mighty Contourer. If, like me, you like cream products when the weather starts to warm up, then you'll love this product. In the top is a cream bronze, contour shade which I blend under the cheekbones and around the temples with my fingers. It is best to use fingers with these products, as the heat from the fingertips warms up the product, making it easier to blend. I have also been loving the cream coral blush in the bottom layer of this product. It is lovely to pop onto the apples of the cheeks with the fingers, creating a natural flush.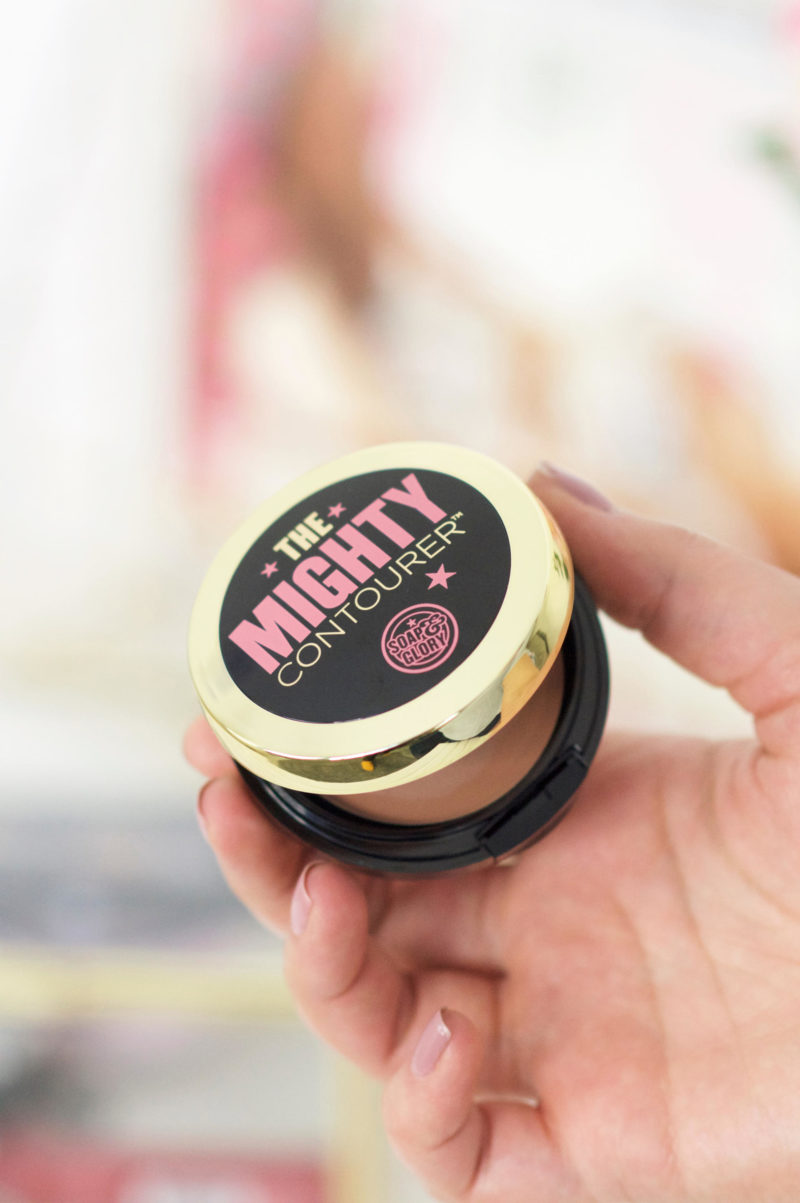 If I feel like I need a little bit of powder to keep my base in place, I have been reaching for the Bourjois Healthy Balance Unifying Powder. I have been fan of this powder for years and it still works wonders for me. It is lightweight, smooth and finely milled, almost undetectable when on the skin – beautiful!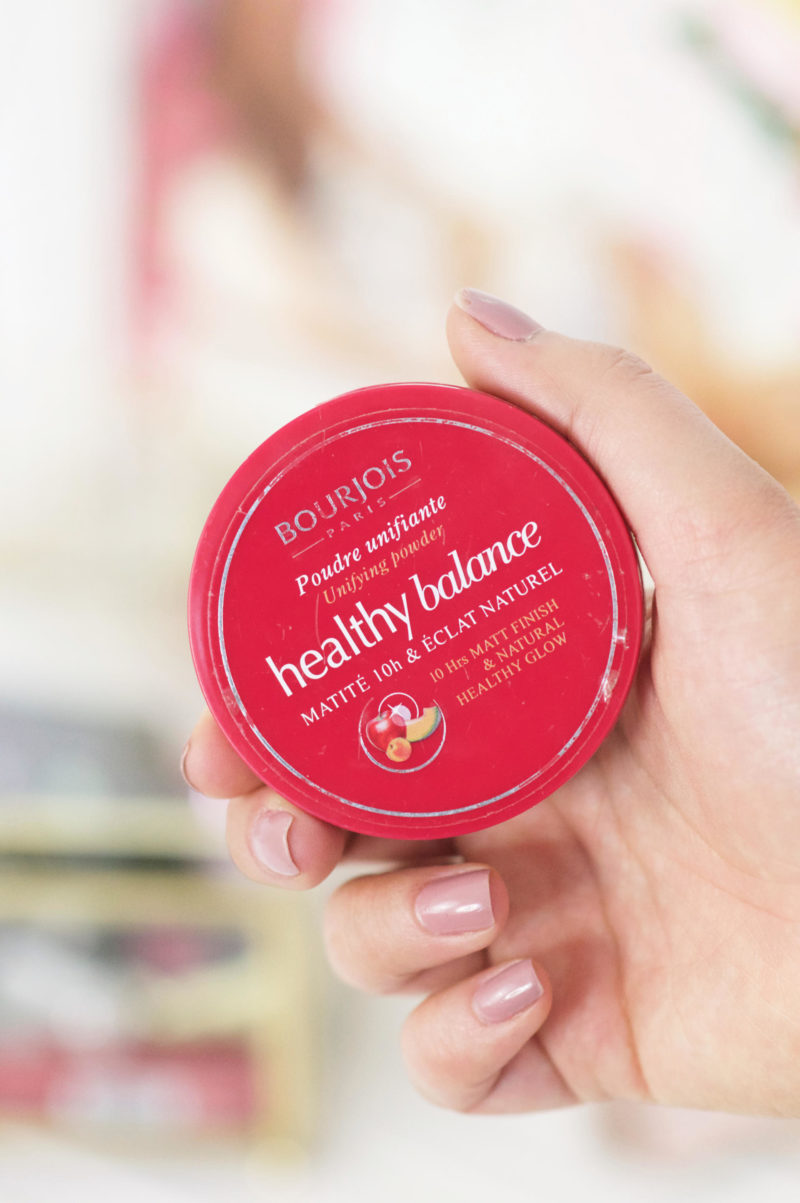 I'm trying to not fuss too much about my brows at the moment. I had got fed up of spending so long trying to perfect them everyday, so now these products have been my go-to for easy, quick brows. For the filling in of the brows, I have been using the Rimmel Professional Eyebrow Pencil (which I wrote more about HERE) and the Maybelline Brow Precise Fiber Volumizer.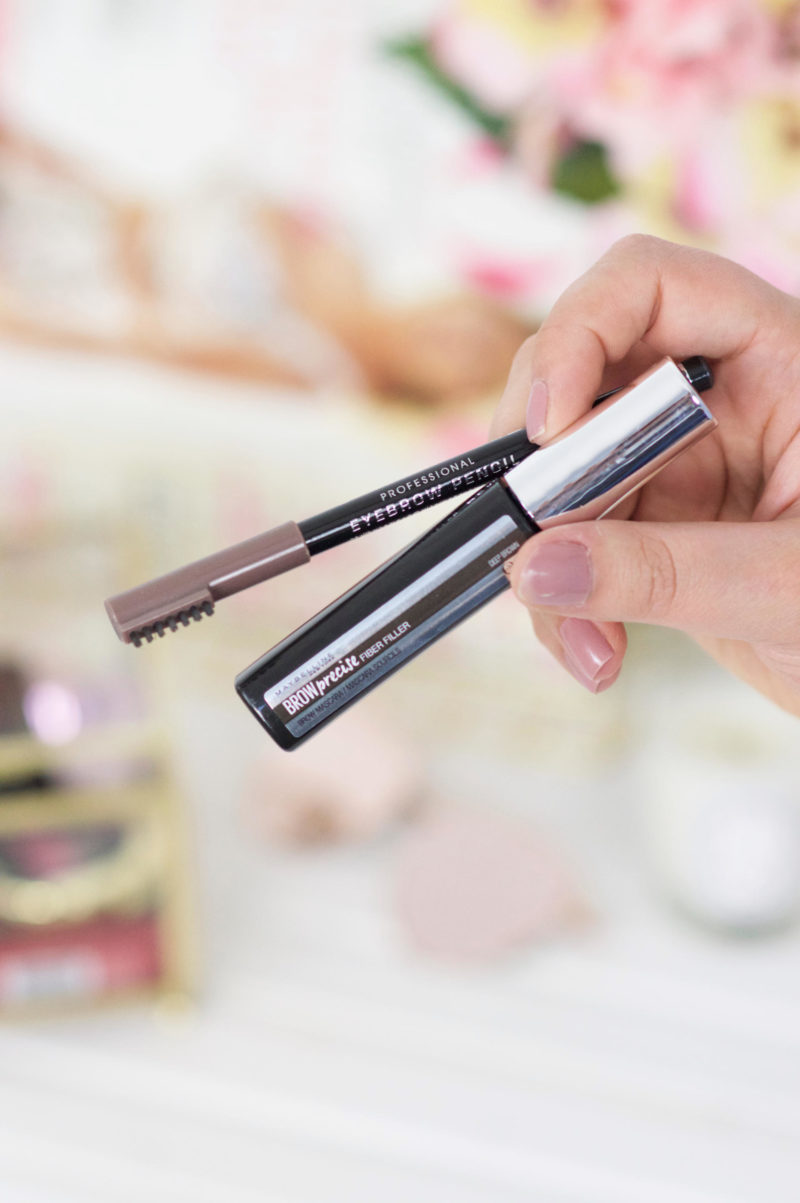 I have actually been forgoing eyeshadow at the moment and just been focusing on my lashes. I have been trying out a new mascara at the moment; the L'Oreal False Lash Sculpt, and loving it! I load up with about three coats and love the dramatic, long lashes it gives me.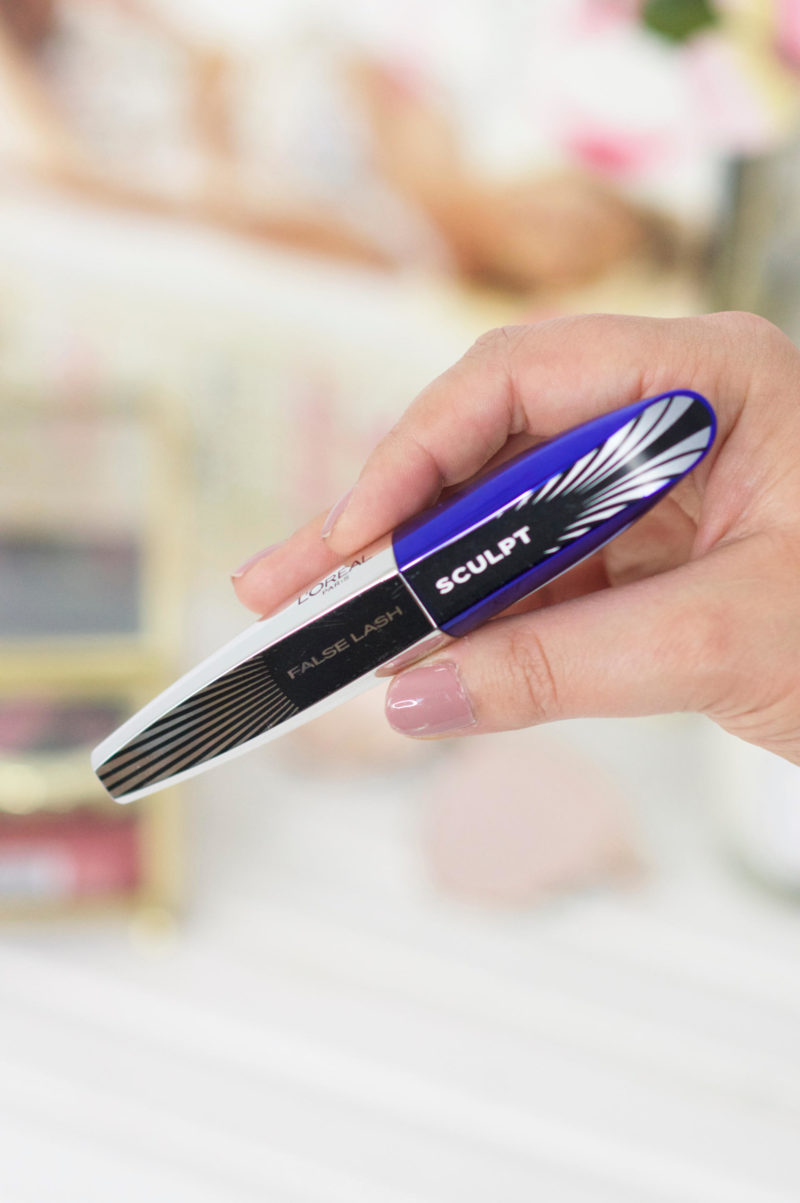 For the lips, I tend to change up my lip look almost everyday. But I have been reaching for the Rimmel The Only 1 Matte Lipstick in High Flyer a lot recently. You can check out my full review & swatches of this whole lipstick range HERE.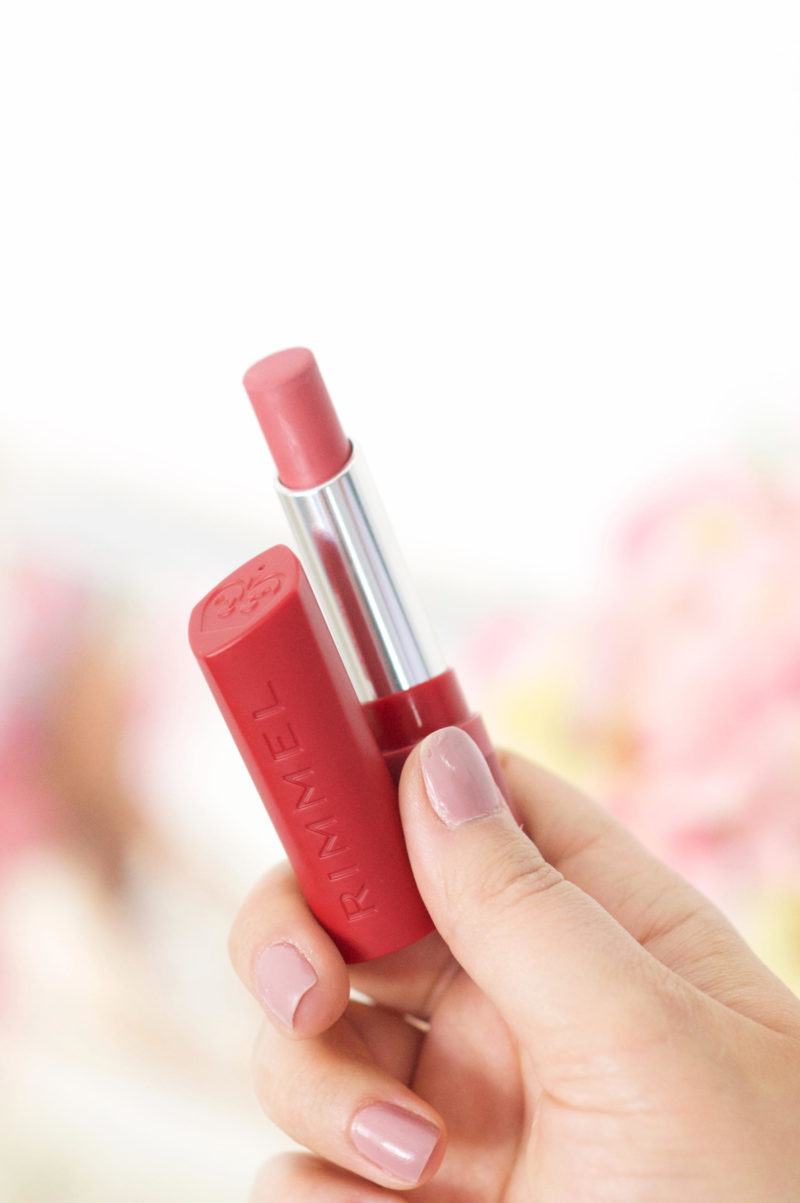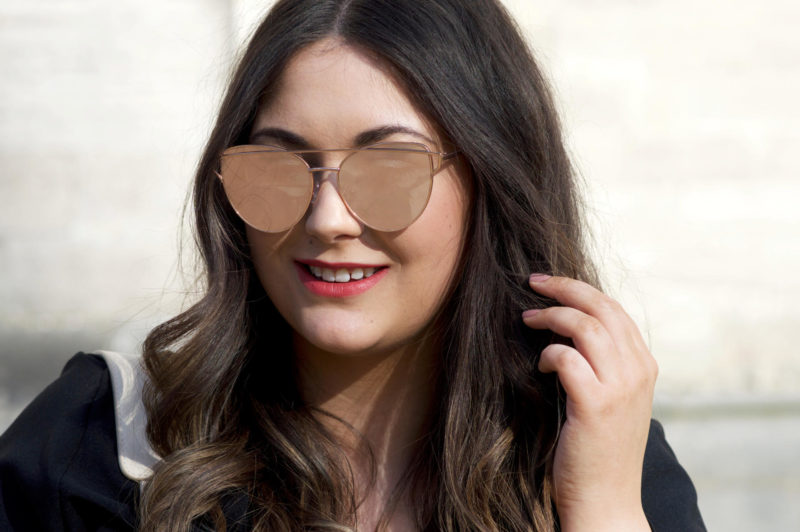 So do you have a go-to makeup look at this time of year? Let me know in the comments below!
Sam
Shop my sunglasses HERE