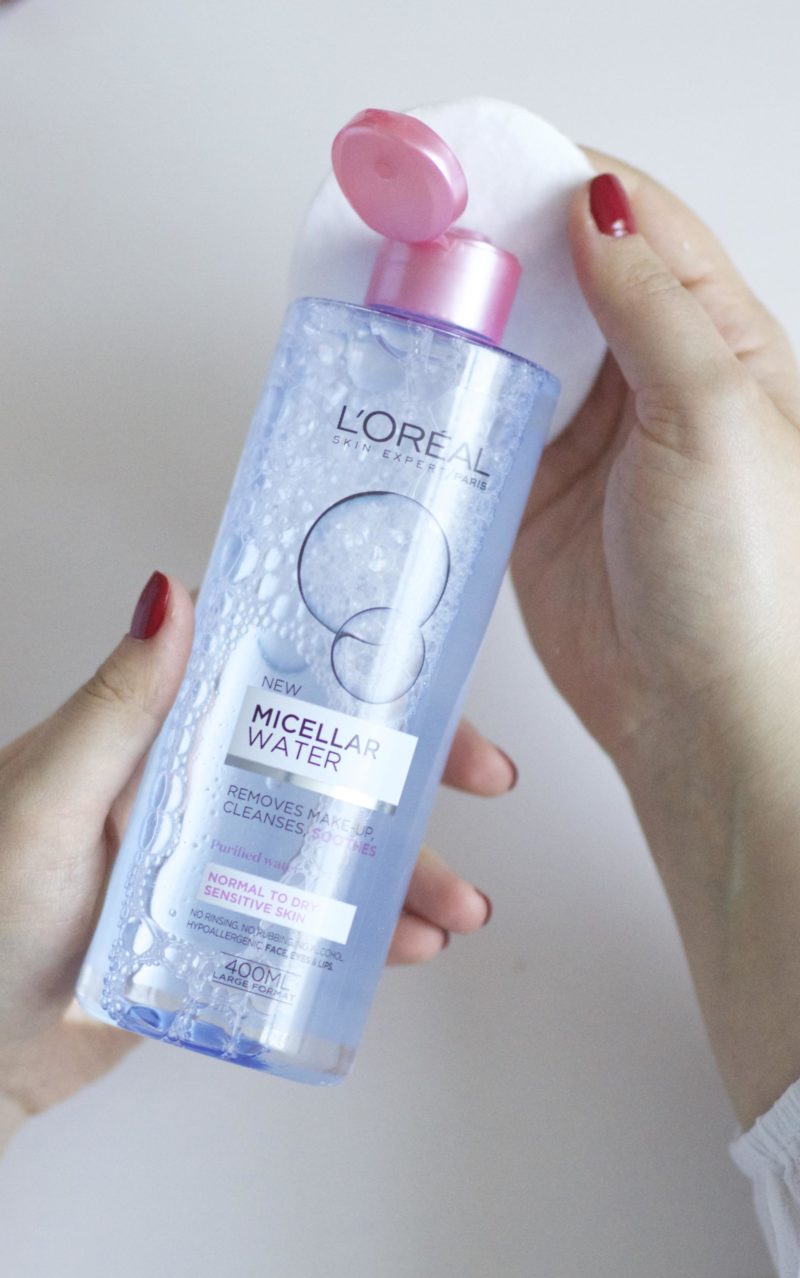 As a complete skincare junkie, I am used to reaching for balms and oils to remove my makeup. Whilst I love my luxurious, extravagant skincare as much as the next beauty blogger; I've been simplifying my routine a little recently. That started with falling in love with a simple, yet effective makeup remover; the L'Oreal Micellar Water for Normal/Dry Skin.
If you saw THIS photo on my Instagram, you'll know I have been a fan of the cult classic product, Bioderma for a while. I'm sure a lot of you will know that Bioderma really kicked off the micellar water trend in the UK a few years ago. Since then, I have been trying lots of different, affordable micellar waters, but had never found one I had truly got on with. The problem I have had is that a lot of drugstore micellar waters tend to dry out my skin. They can be stripping and a little harsh.
So when I saw this formula from L'Oreal, especially created for normal to dry skin, I knew I had to try it out.
I have been loving how simple and efficient the water is for removing makeup. When I use it my skin is refreshed and clean without being dehydrated. I can't say that I would just use this product alone for my evening skincare routine, but being able to remove my eye and face makeup so easily is great.
So have you tried any micellar waters you think I should try? Let me know in the comments below!
Sam