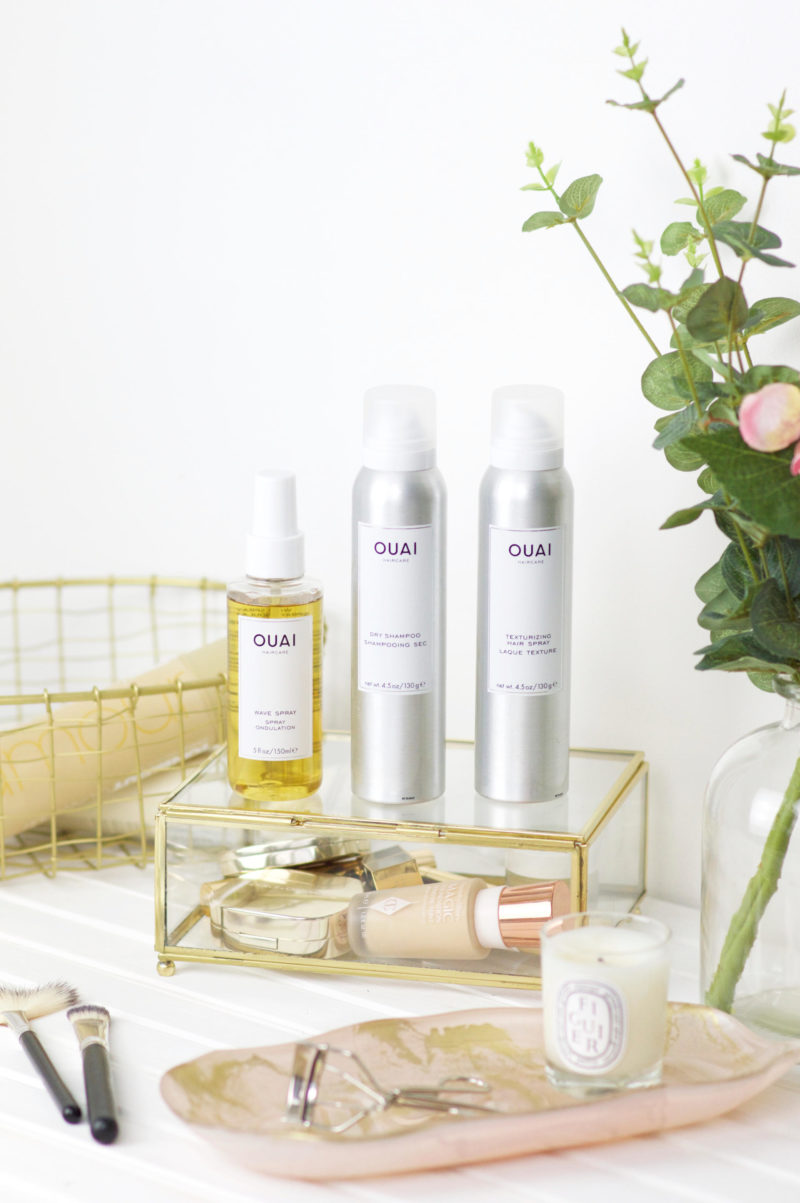 The title of this post pretty much says it all. I am totally and utterly in love with Ouai haircare. And I'm not the only one; beauty addicts all over the world are uniting in their devotion to this new brand.
Ouai is as modern as haircare gets; created by celeb stylist Jen Atkin, chic packaging, natural textures and high-tech ingredients all combine to make one very cool brand. And that was the thing that got me to begin with. I wanted to be cool. All the cool kids were using Ouai on their cool hair; and I wanted in!
So the first product I tried out on my cool-hair quest was the Dry Shampoo. As someone who loves to leave their hair between washes a little too long, I am a total dry shampoo fiend. It had also been a while since I tried a really luxe dry shampoo, so this product went straight into my Look Fantastic basket. I have been blown away by this products formulation! The dry shampoo totally refreshes the hair, gives a little bit of volume and gets rid of all oils without any white marks. I also love the scent of this dry shampoo; not that I can describe it…it's just a lovely light, fresh fragrance but cool, oh so cool.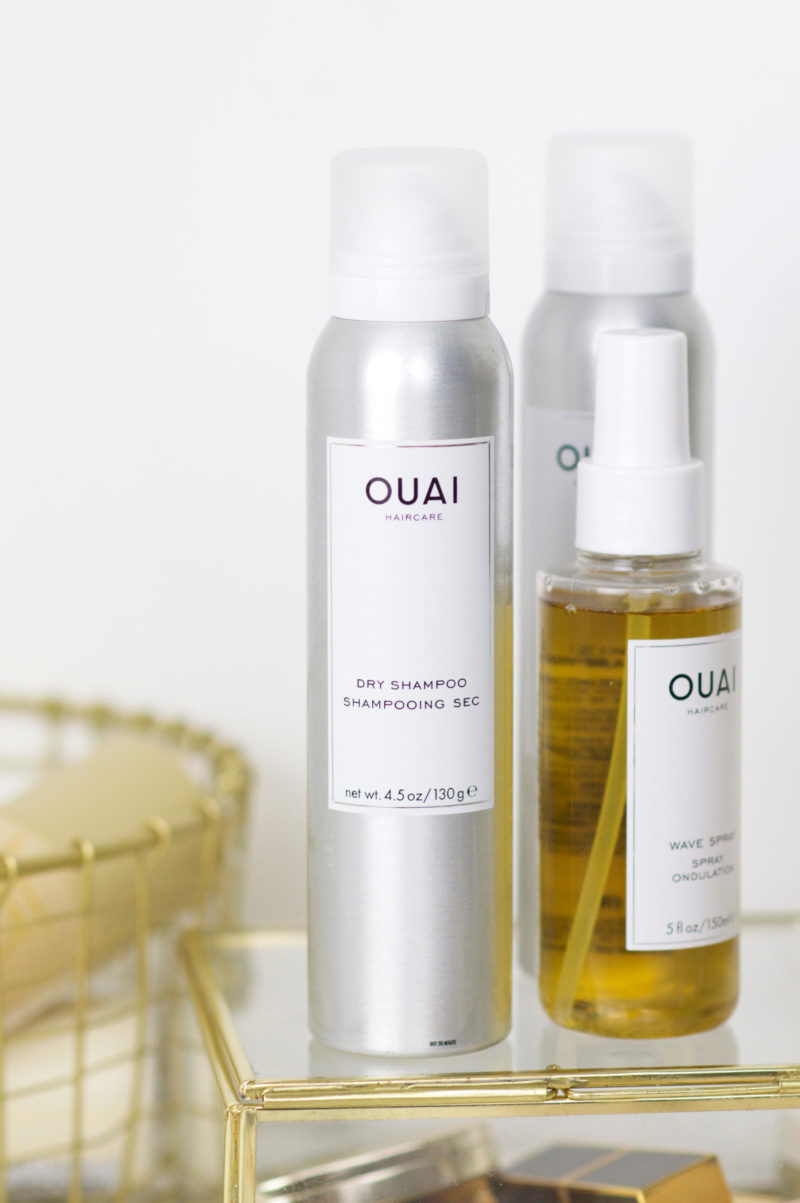 I then took the Wave Spray for a spin. It was love at first blow-dry! Firstly, this bottle has the most fine, evenly-spraying mist I have ever come across on a haircare bottle. This really helps you evenly spray all of your hair, so make sure you get all this lovely texturising product everywhere. It gives the most sexy, undone texture I have ever come across in a wave spray. Even with my frizzy, curly hair, this product just gives my hair a little extra grit – but in the perfect way. I am also delighted to say that it works brilliantly on dry hair too. I have struggled in the past to use sprays like this on dry hair, but the Wave Spray just works. I like that I can use this to really amp up the texture whenever I fancy, no matter if my hair is dry or wet.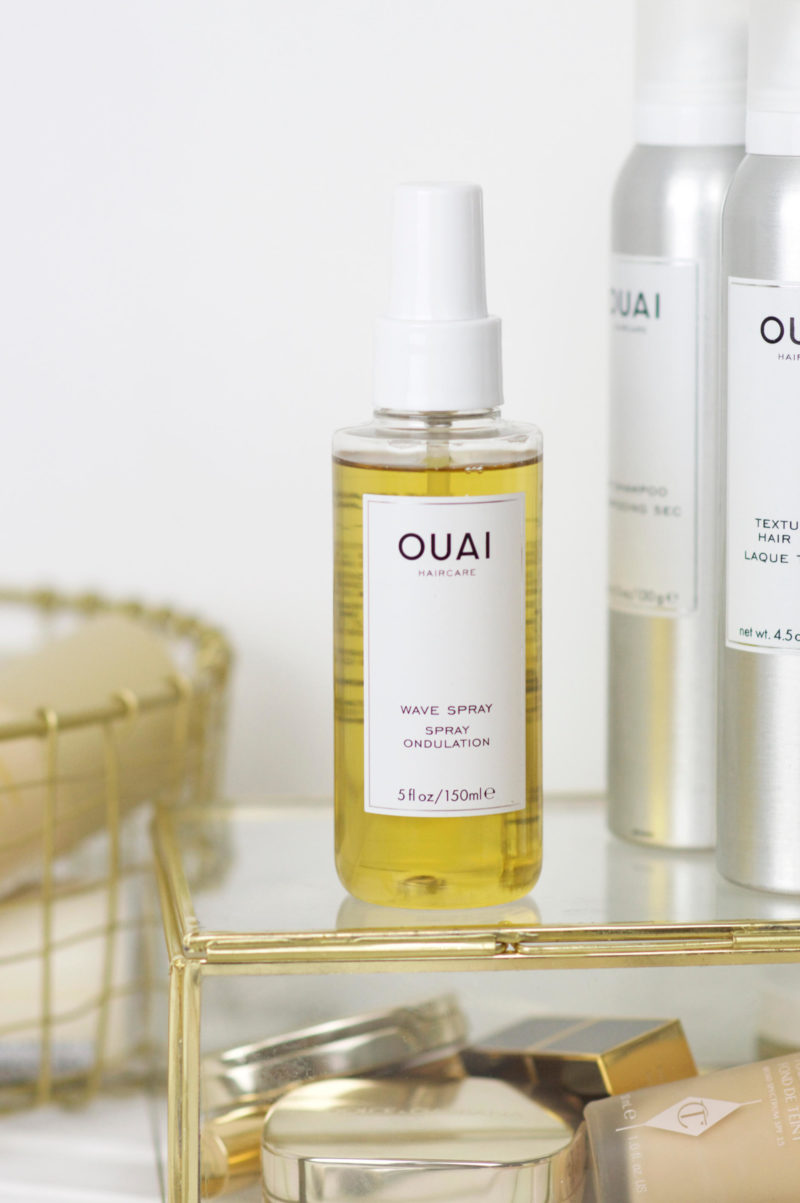 The final product I couldn't resist was the Texturizing Hair Spray. This product basically does what it says on the tin – but with an extra dose of cool. If you like the Oribe Dry Texturising Spray (which itself is a cult product and one of my favs), the Texturizing Hair Spray is like that products stronger hold sister. With a couple of sprays this product transformed my hair from boring sleek, shiny locks, to the coolest, sexy, lived-in textured hair in the world. In a month, I have almost finished a whole bottle because I love it so much.
Ouai, being an American brand, is a little hard to get hold of in the UK, but, Look Fantastic have a huge selection of the products HERE. I have loved all the products in this post so much, I might have just placed a cheeky order for the Ouai Dry Shampoo Foam from the site myself (I can't wait to review that product here too).
So what do you guys think? Have you tried any Ouai products before? Let me know in the comments below.
Sam