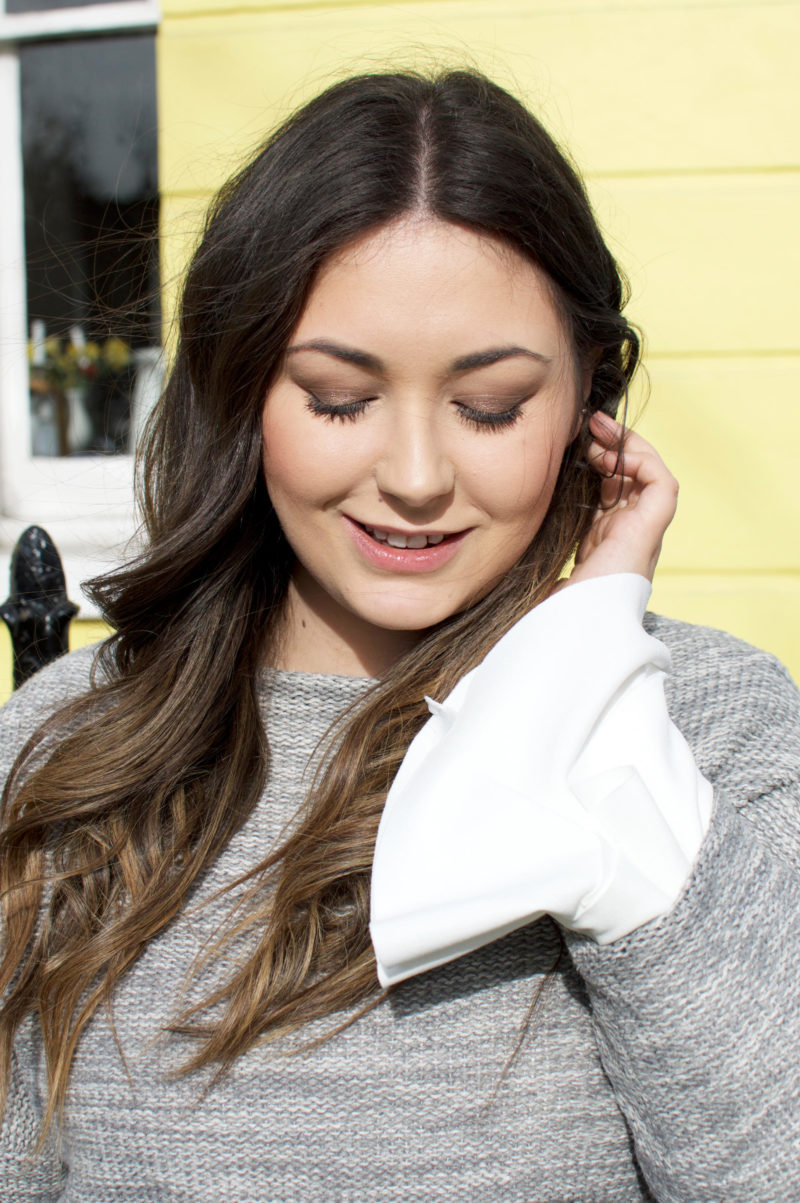 If you had told me a couple of months ago I would have fallen head over heels for a full coverage, thick in texture foundation, I would have told you you're mad. I have been a lover of BB, CC creams for the longest time. Thankfully, my skin doesn't need too much coverage, so the idea of a full coverage foundation had never really appealed to me.
Thats was until I tried the Kat Von D Lock It foundation. If you read THIS POST, you'll know I tried this foundation out at the Blogosphere Valentines Day Tea Party. At the event I was shade matched by one of Kat's lovely makeup artists and got to see the formula in the flesh for the first time. Although I had read a lot about the Lock It foundation online, I always thought it was going to be too heavy for me. But after trying it IRL I was blown away by how flawless it made my skin look.
There's no doubt that this is indeed a much fuller coverage than I am used to. Yet this base manages to be flawless and full without going cakey or flakey.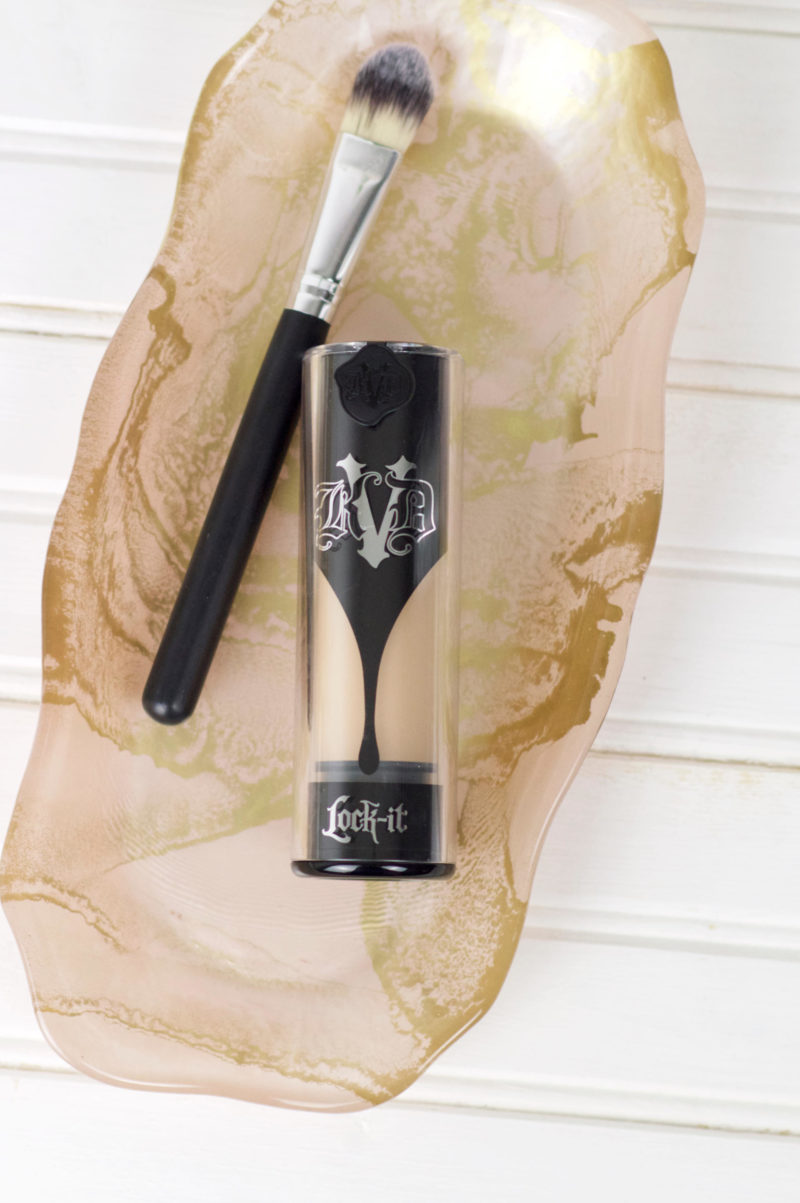 I love the fact that I can apply this in the morning and not have to worry about it for the rest of the day. As my love of dewy, fresh bases was so strong, I was used to always having to carry around concealer for touch-ups throughout the day. So, for me this base is like being freed from the worry of patchy, uneven coverage.
The Lock It foundation also covers a multitude of sins. I had got a little overboard with the chemical exfoliants recently, so my skin had been a little ruddy. The Lock It foundation covers up my little red cheeks, evens out the redness on my nose whilst still looking natural.
The texture of this foundation scared me at first because it is a lot thicker than the BB creams I had been reaching for. But want to know the best bit about this? A little goes a long way! One pump is more than enough to cover all.
I have been loving to apply the foundation with my Real Techniques Miracle Complexion Sponge, as I find this stops things from building up a little too much, and gives a slight bit more of a healthy glow. I have also found that this foundation works brilliant when used with dewy skin sprays like the MAC Fix+ or the Pixi Glow Mist (two of my favourite products). And just in case you thought things couldn't get any better about this foundation…you don't have to use a powder with it!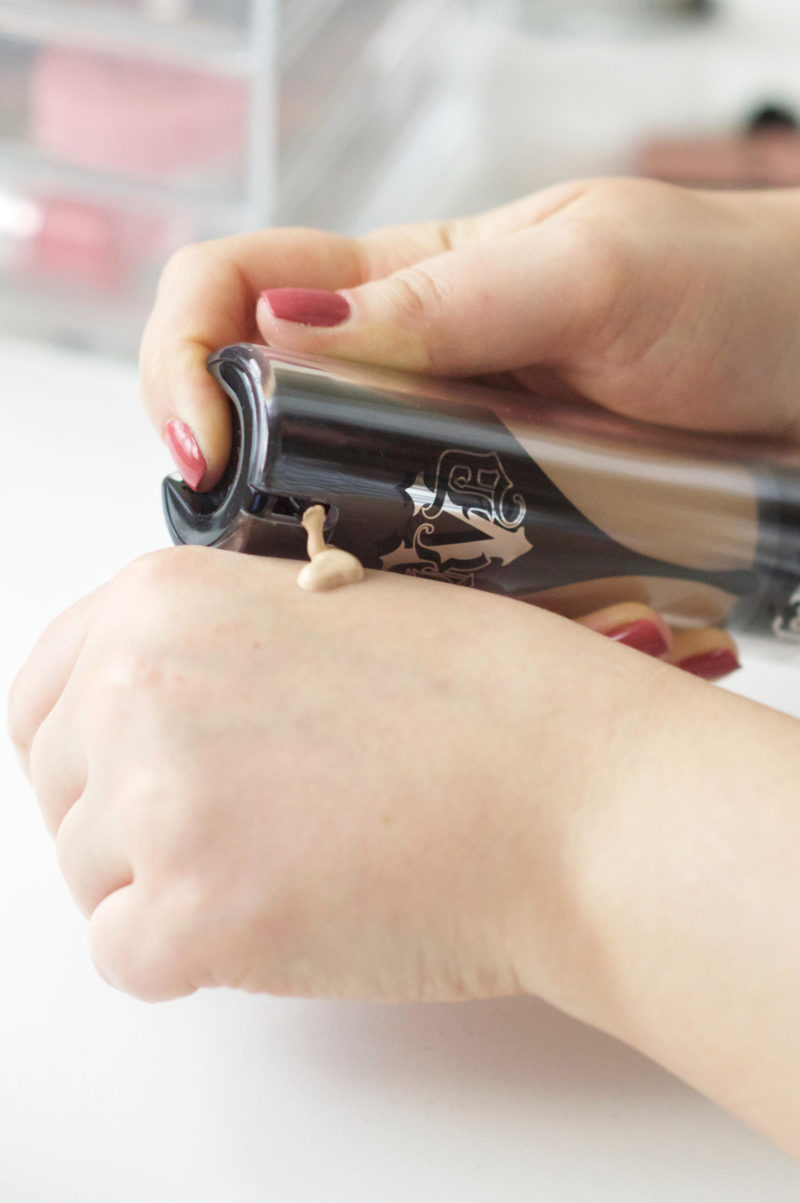 This was the deal breaker for me. I am not the worlds biggest fan of powders. I often find they can make my nice lightweight bases feel heavy or look like a mask, so the more I can avoid them the better! I have found, even without a powder, this foundation can last a whole working day and beyond.
So if all that raving wasn't enough, let me know if you have tried this foundation in the comments below to see if I'm not the only one who's fallen in love!
Sam
Follow Made From Beauty on Bloglovin'
unpaid post, all opinions are my own, contains gifted items.