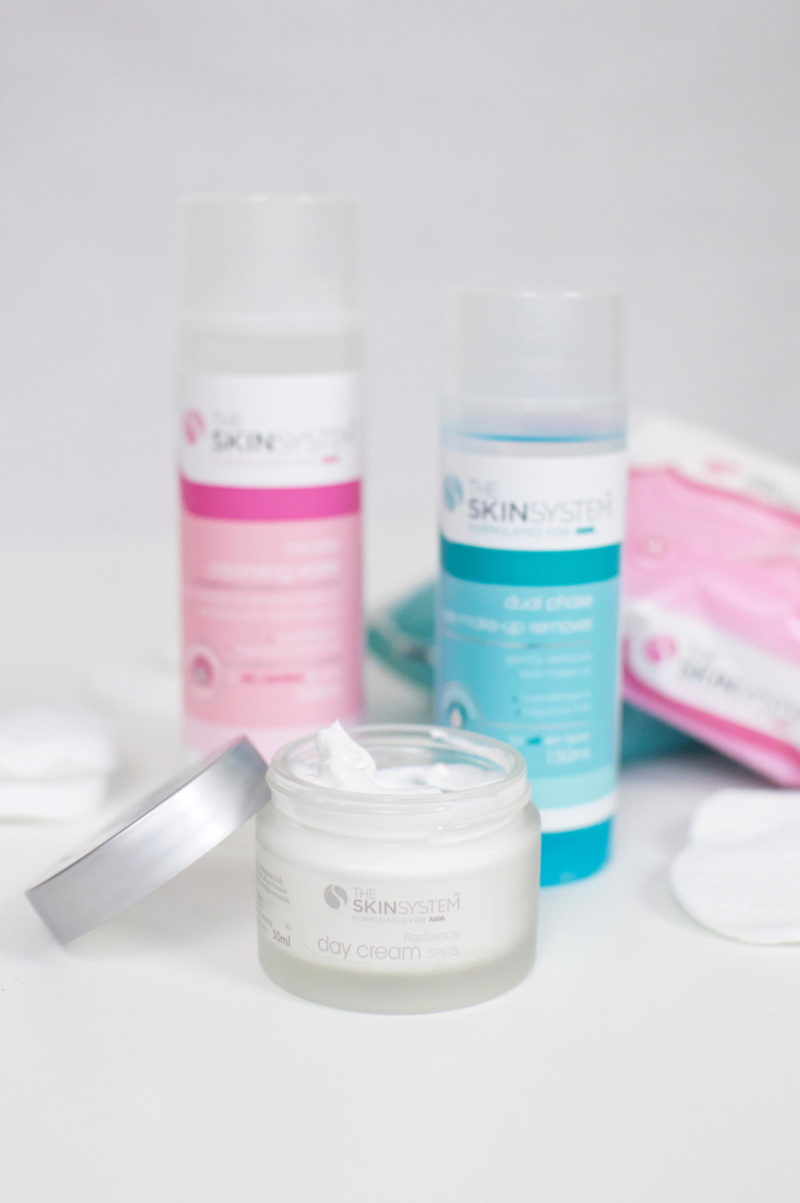 If you read Made From Beauty regularly, you'll know I love my luxury beauty as much as the next person. But when I do find amazing affordable products, I have to admit it's kind of exciting. Finding almost a full skincare routine that comes in under £10 in my local supermarket was pretty impressive, so I knew I had to try these products out for you guys.
The range I am talking about is the ASDA The Skin System range. The range is huge and all so affordable. Sure, there are some products which might not be the best quality out there, but there are some real hidden gems.
The first products I tried from the range are two of the different makeup wipes. I don't tend to use makeup wipes a lot in my routine, but I do like to have them on hand. Being a beauty blogger, I use them for removing swatches, quick removal between different makeup looks and for just general makeup mishaps when I'm photographing posts. But if you do like to use wipes in your routine, there are some from this range I suggest you try. The first of which is The Skin System Sensitive Facial Cleansing Wipes.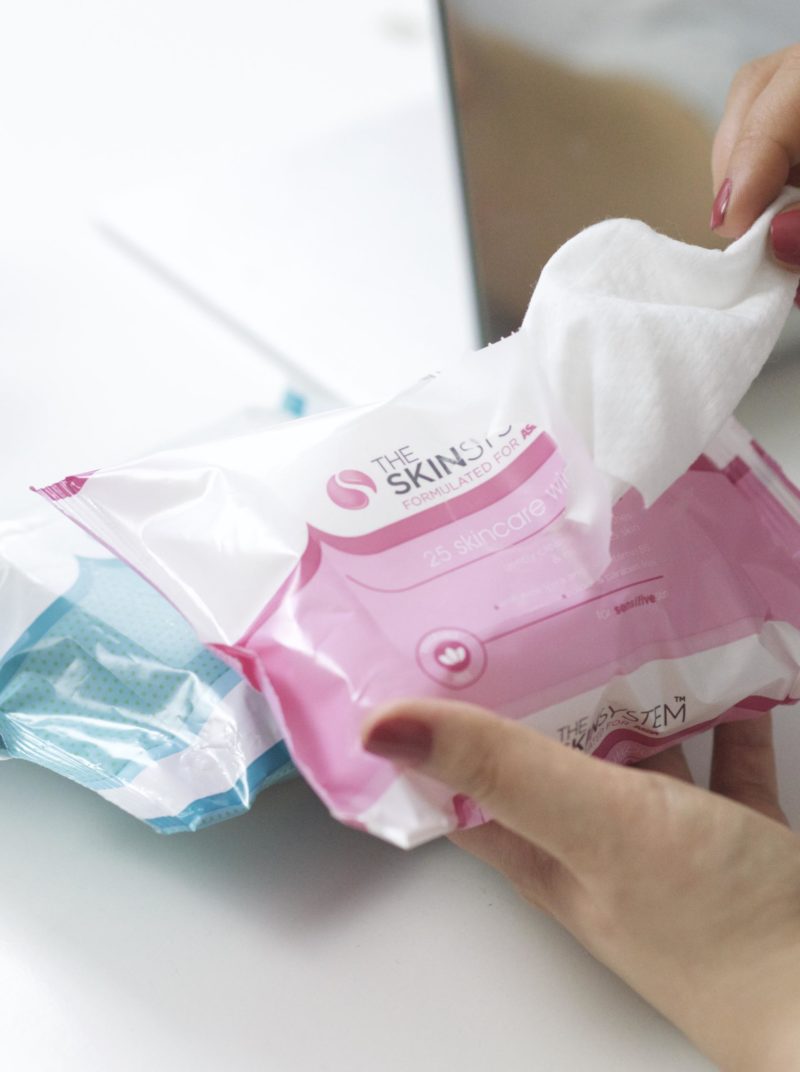 I really like these; as they are formulated for sensitive skin, they are so gentle. ASDA have created these to help moisturise and nourish the skin, whilst effectively removing makeup. On the ingredient list you'll find Aloe Vera extract and vitamin B5, to help take care of the skin. I wouldn't recommend using wipes in your everyday routine, but occasionally I think it's fine. So finding a wipe that is gentle on your skin is something I think is really important. Want to know the best part of these wipes though? They are only 75p! I know, I am absolutely astonished! For only 75p these wipes are incredible.
I also tried The Skin System Exfoliating Facial Cleansing Wipes. I must admit, I wasn't the biggest fan of these for makeup removal. Although formulated with avocado oil and vitamin E, I found them a little harsh on my skin. All over the wipe, there are little raised dots, which are supposed to help exfoliate the skin, but I found this just a little scratchy. I will use these for general clean ups and swatches, so for me it wasn't wasted money. And talking about money, you've guessed it – they are 75p too! ASDA are also currently a deal that all their Skin System wipes are 2 for £1.00 – so incredible value if you ask me.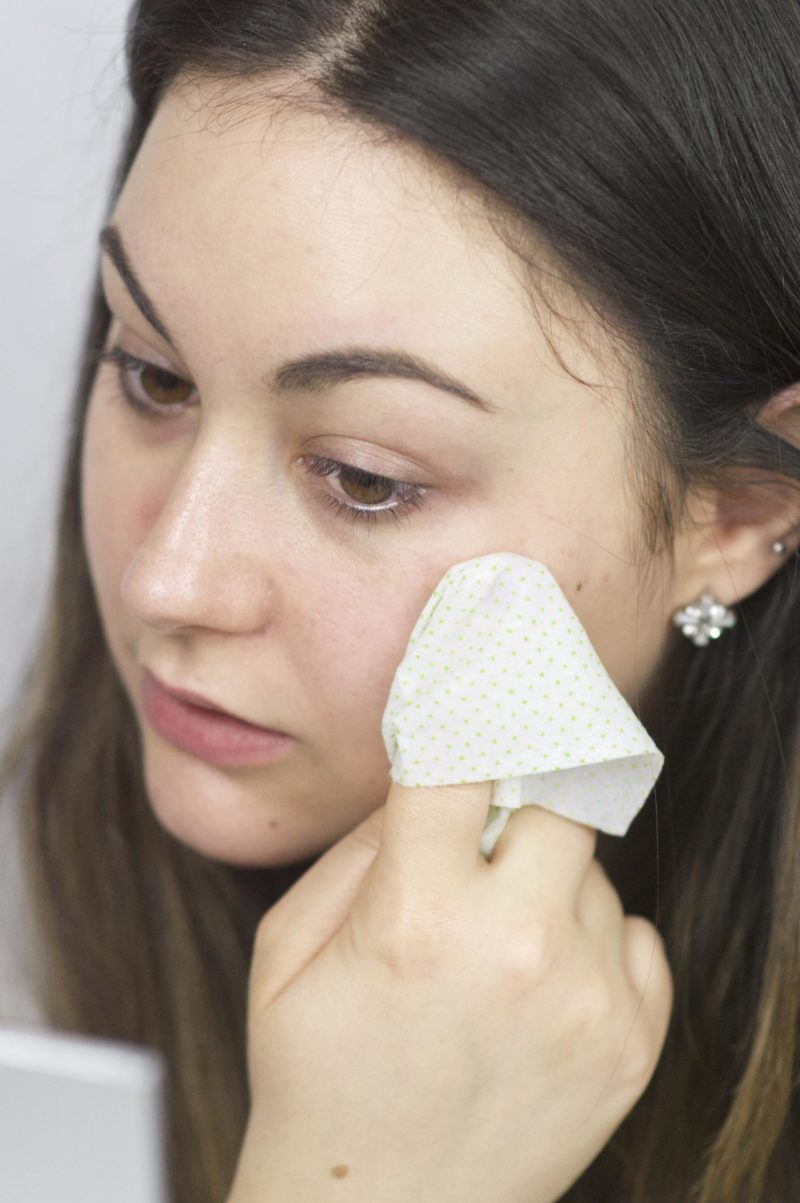 If you thought the facial cleansing wipes were good value for money, let me introduce you to my new favourite affordable product; The Skin System Dual Phase Eye Makeup Remover. This eye makeup remover comes in at the grand price of £2.00 (not to mention ASDA is currently running an offer of 2 for £5.00 across most of The Skin System range).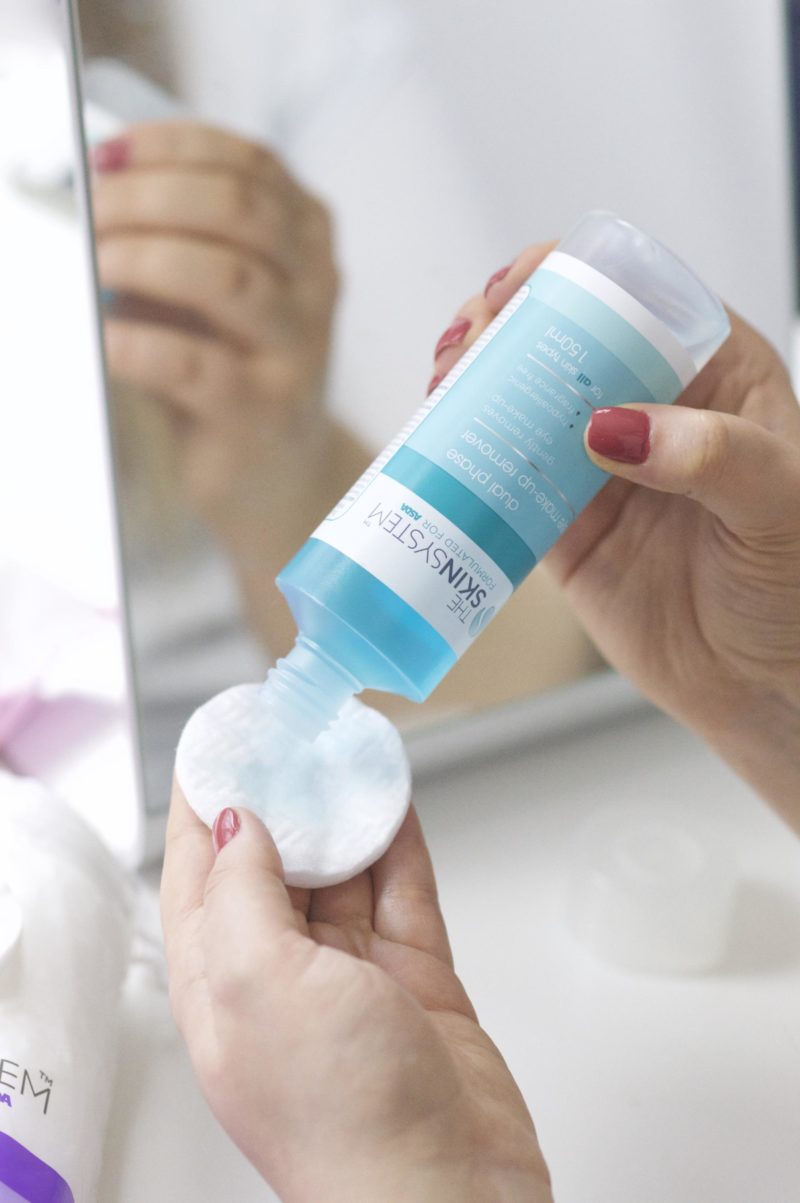 Now, you might this that at that price it isn't wildly affordable. But other similar products on the market like; Nivea Daily Essentials Eye Make-up Remover, Garnier Skin Naturals 2-in-1 Eye Make-Up Remover and L'Oreal Paris Absolute Make-Up Remover Eye & Lip are all over £1.50 more. Not forgetting the product that made us all fall in love with the Dual Phase formula, the Clarins Instant Eye Makeup Remover, is £19.00!
Since buying this product a couple of weeks ago I have used it every single day. It is incredible for easily removing stubborn mascara, liner and cream shadows. The oil part of the product works to gently breakdown makeup, so with a couple of swipes of a cotton pad everything comes away easily.
I have also been using The Skin System Large Oval Cotton Pads with this product. These, again, are great value at 100 cotton pads for 75p. They are soft, absorbent and durable.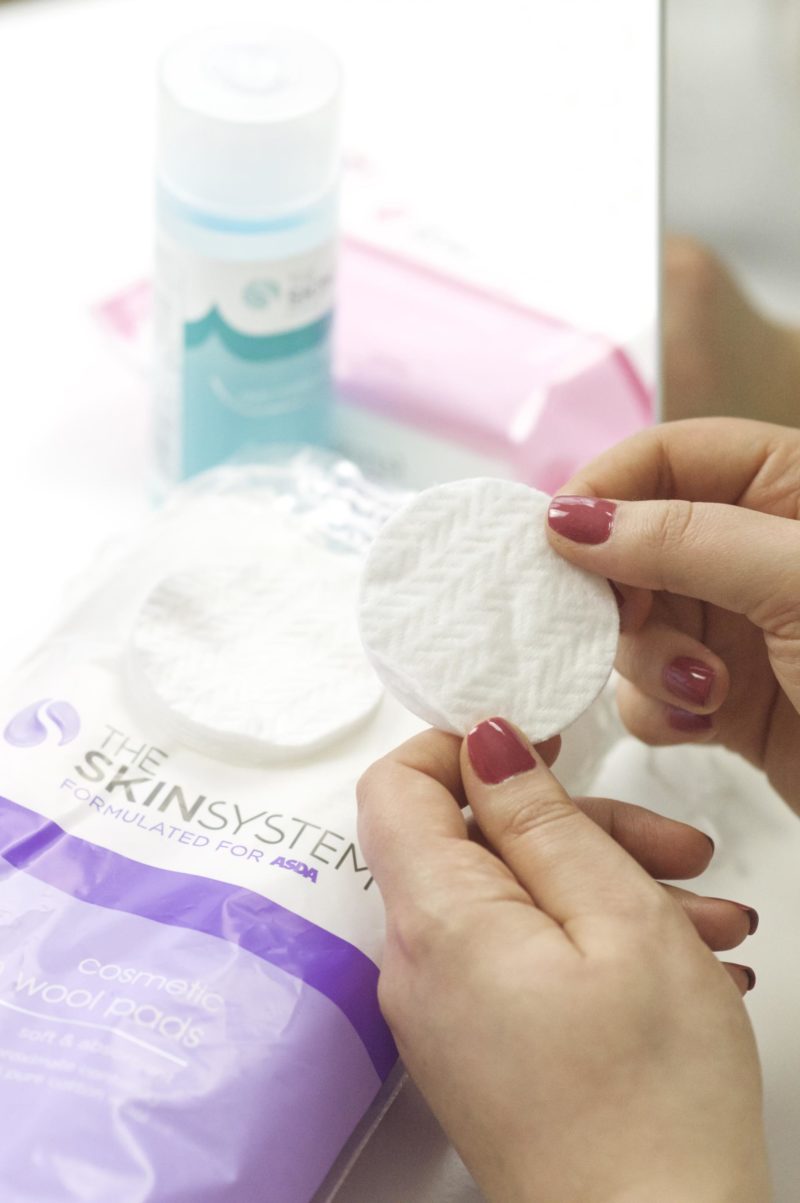 I have also been reaching for The Skin System Micellar Water a lot recently. I picked this one up on a whim, as I don't normally like affordable micellar waters too much (I know, I'm high maintenance). I normally find that more affordable waters can be drying, or can irritate my skin after a while. Honestly, I am in two minds about this product. It is slightly drying for me, but I have normal to dry skin normally. It does however, remove makeup quickly without leaving a residue.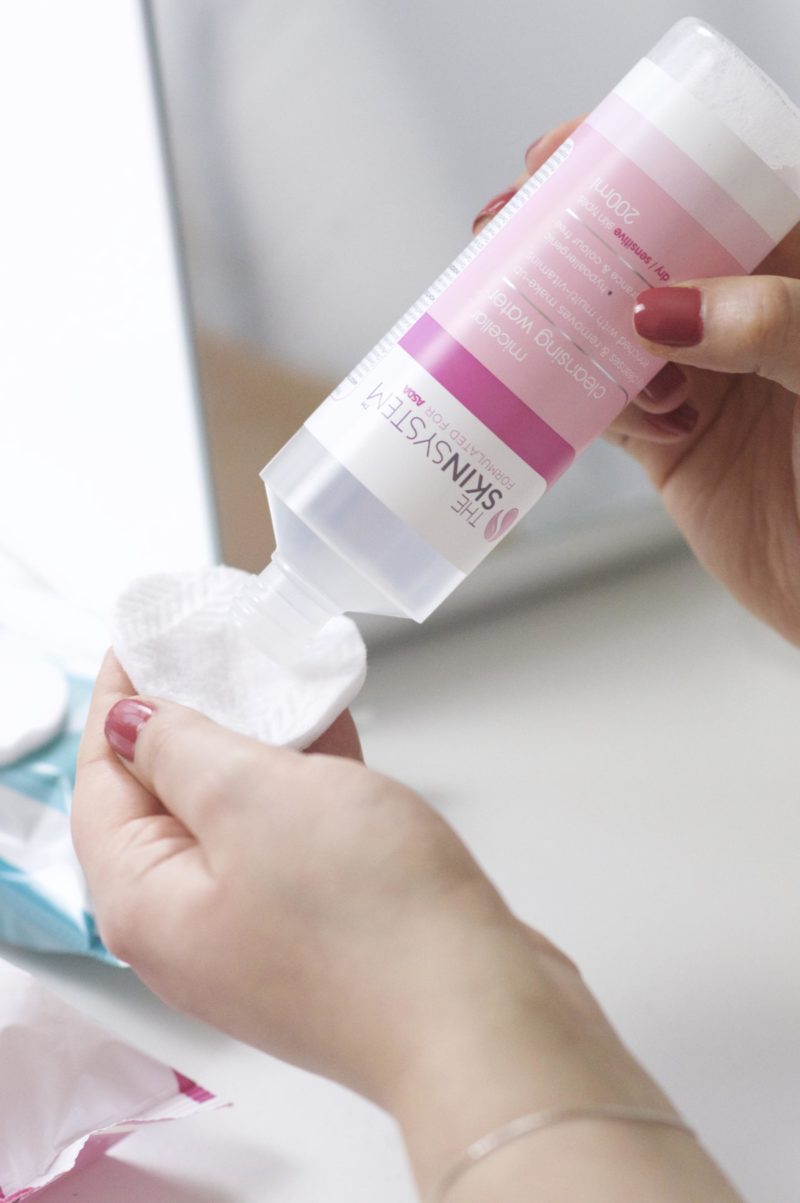 And I have saved best till last; the Skin System Radiance SPF 15 Day Cream. I am absolutely blown away by this product for the price tag. Get ready…this cream is £2.00!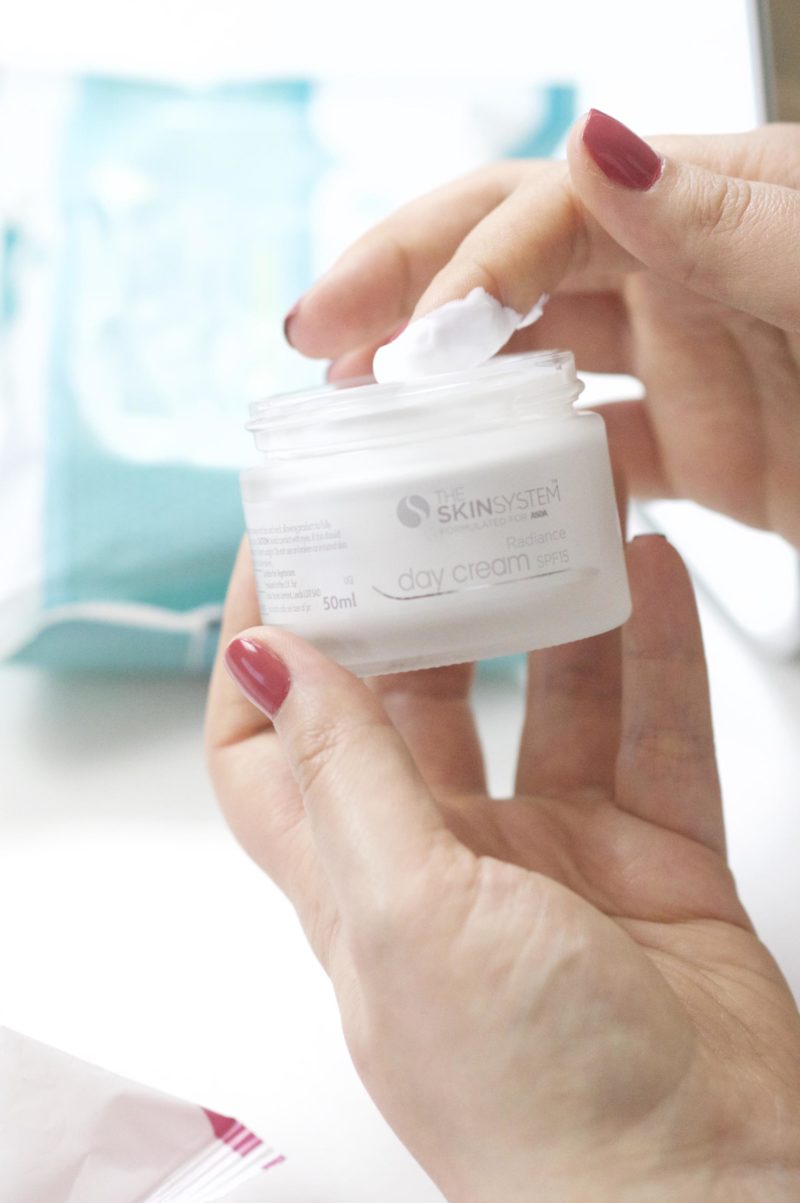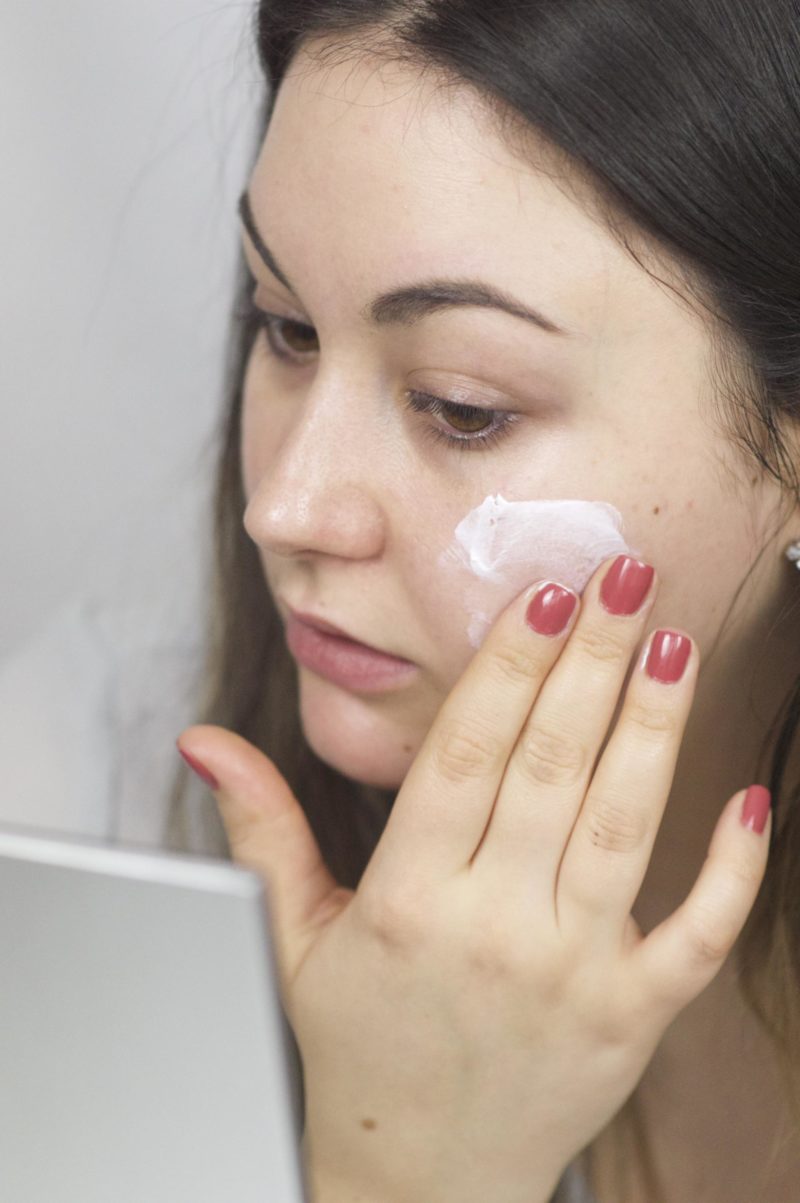 Formulated with vitamin E and hyaluronic acid this is a super nourishing cream. The texture of the cream is lovely and rich. After using the moisturiser for a while, I have to say that it isn't my favourite product in the world, but it is brilliant value for money. The moisturiser comes in a beautiful frosted glass jar, which immediately makes it seem more expensive than it is. I think this would be a great option if you can only afford to spend a bit more money on one item in your skincare, like a serum, so this little moisturiser would be a good moisture jacket to go over your more expensive, hard-working products.
So what do you think of the Skin System products? Would you try any of them out? Let me know in the comments below!
Sam