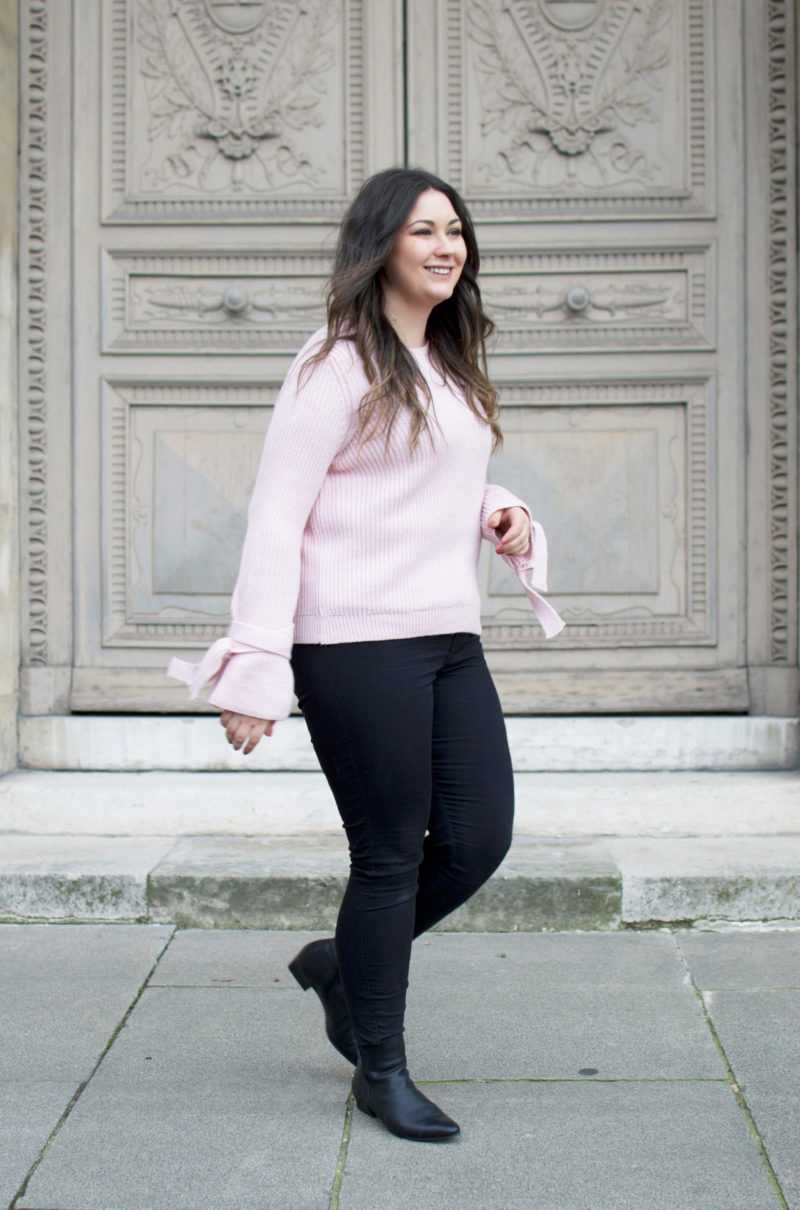 I asked you guys on my Twitter recently if you wanted to see more fashion on Made From Beauty, and the overwhelming majority said yes. So here I am today with a post all about my most recent style favourite; this incredible jumper from Miss Selfridge.
I don't normally shop at Miss Selfridge, but actually found this little pink number via ASOS. It's now sold out on ASOS, and with only a couple left in stock on the Miss Selfridge site, this is proving very popular and I can see why!
I have been after a jumper with this sort of tie, flared sleeve for a while. I had seen one in a grey colour in Zara a little while ago. With that jumper I done the thing you should never do with Zara; hesitated. So within a couple of weeks, it was out of stock. I wasn't going to let this style from Miss Selfridge slip through my fingers again.
I am absolutely in love with the colour of this jumper. It is pink, but not too much of a girly, or in-your-face pink. It has been great to style with both black and blue jeans, or with silver or gold jewellery.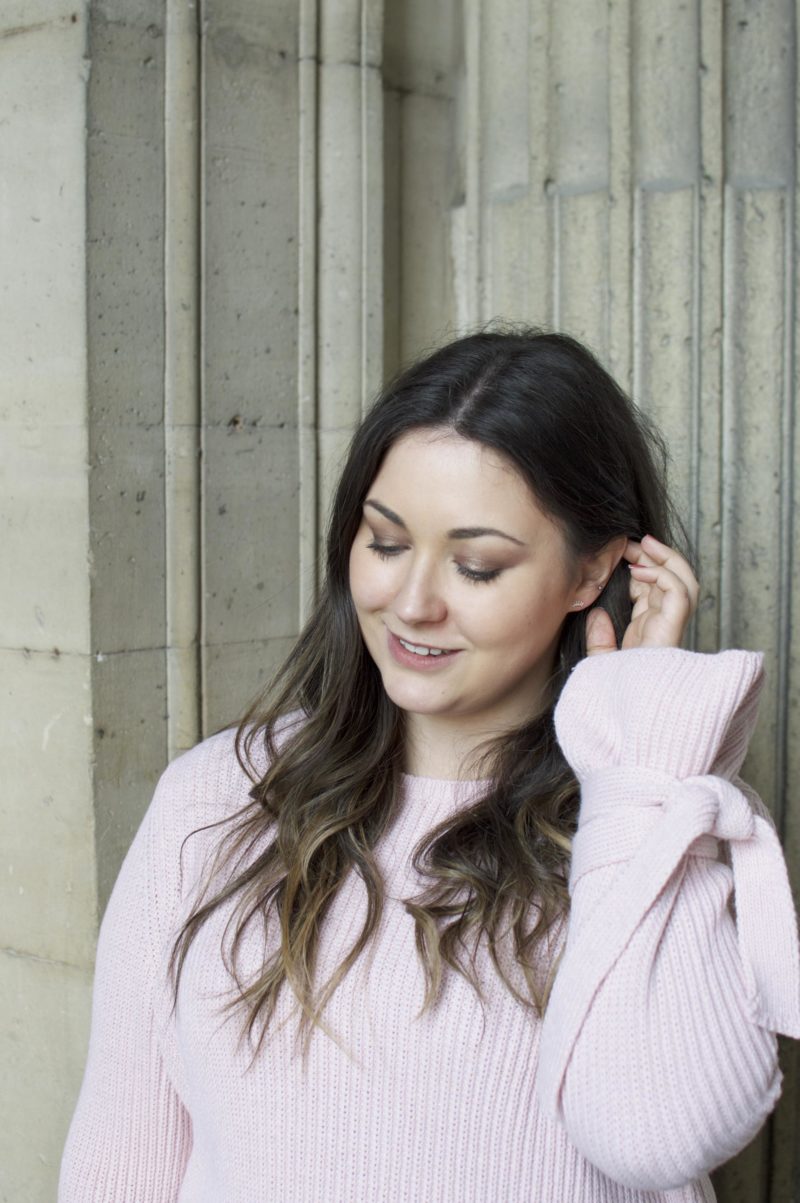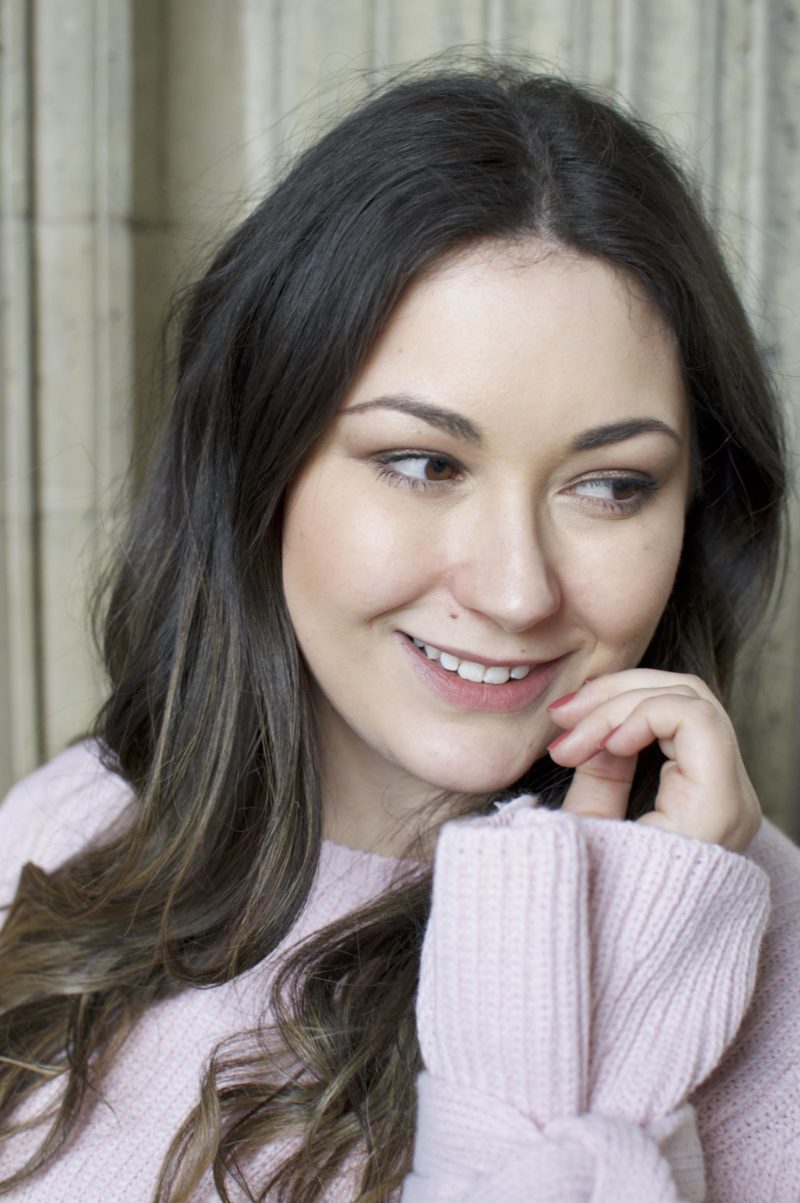 I have found that this jumper is surprisingly warm. It is a thick knit, but I was worried the slight cut out on the back and the flared sleeves would make it a little chilly. But after wearing it in chilly Paris, I can safely say it's nice and warm. I also love that because of the colour and the cut out, this will also be the perfect piece for spring as well.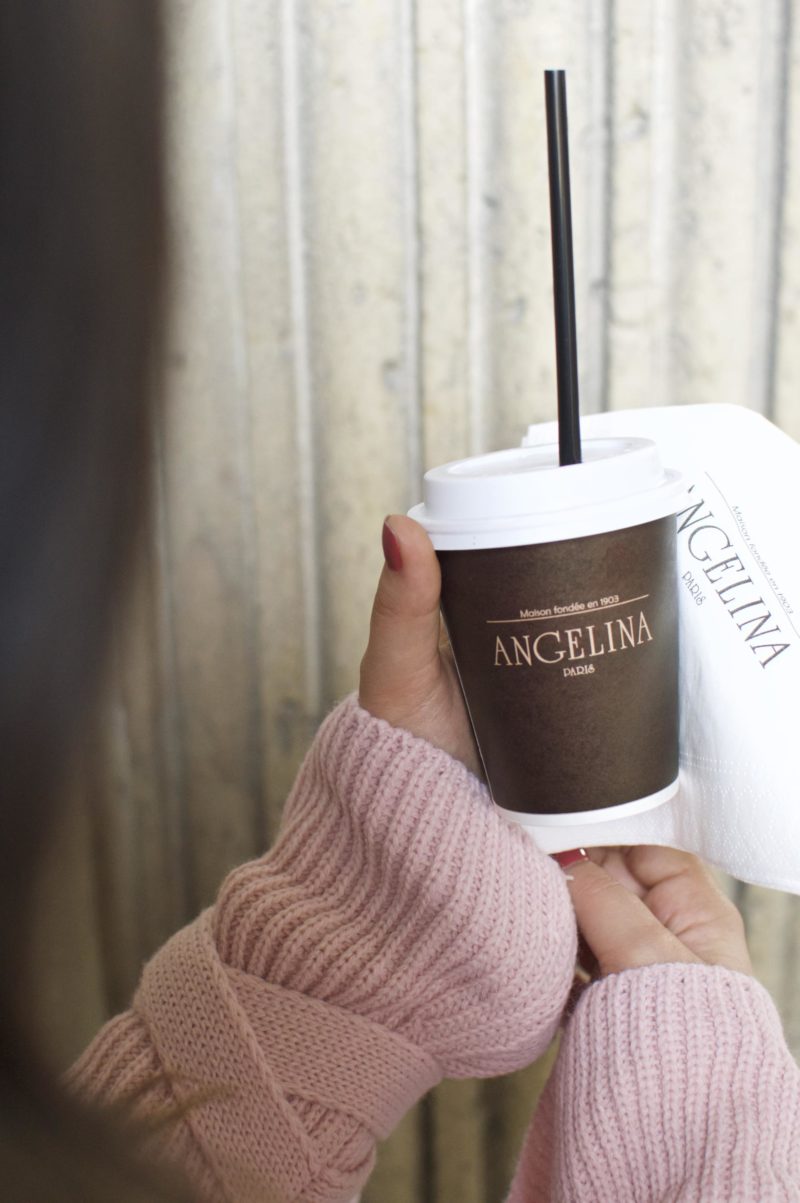 I think after wearing it for a couple of weeks, there is something I will be doing the next time I wear it; I'll be putting a couple of stitches in the ties. As lovely and fun the ties on the sleeves are, they can come undone throughout the day and that is seriously annoying! So I think with a couple of little tacks in the sleeves, they'll stay fastened and you'll never know they're there.
So what do you think of the jumper? And are you happy to see the occasional style post on Made From Beauty? Let me know in the comments below!
Sam