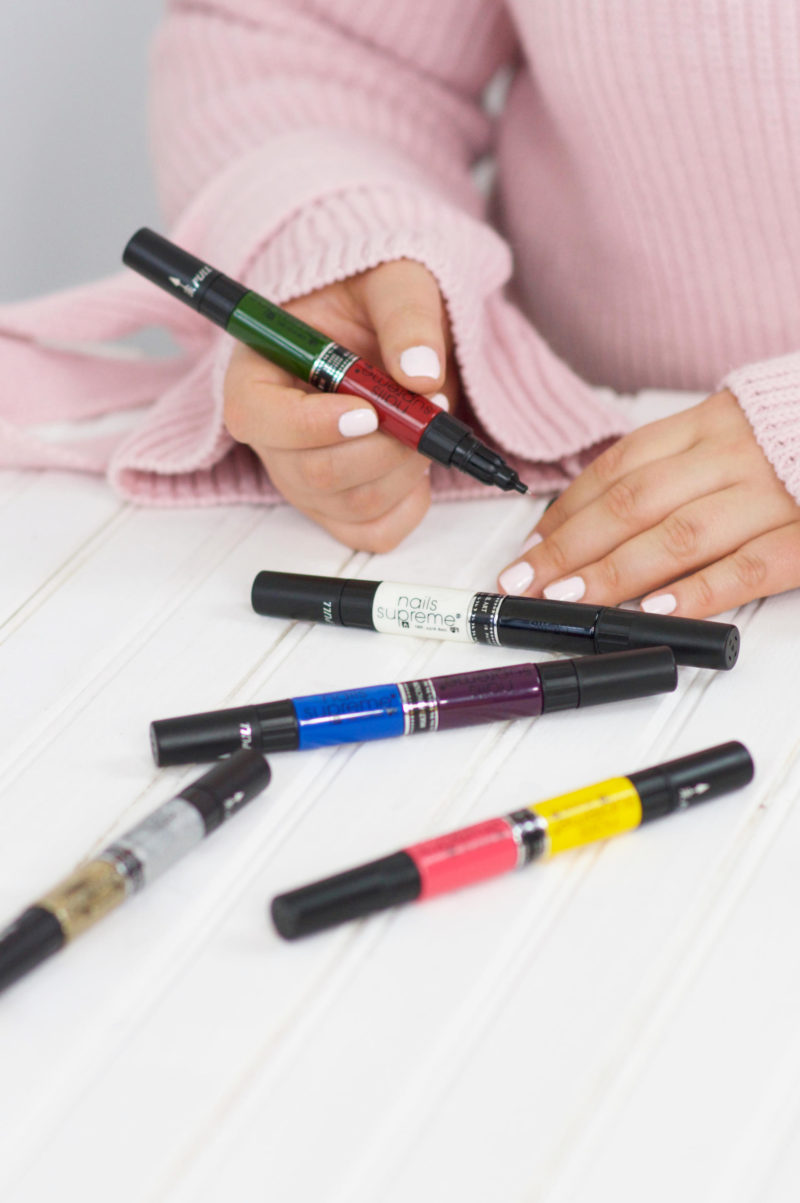 I know reading 'nail art' can make you think of long, detailed posts that make things look much simpler than they actually are. But, what if I told you I've found the perfect product for those that quiver at the thought of difficult patterns, nail gems and tiny flowers?
When I tried the Qwerkity Nail Art Kit for the first time, I couldn't get over how easy it was to create different nail looks. First of all, the kit comes with 10 different colours, which is incredible if you like to change up your look. Secondly, I was so impressed with the super fine tip to each of the pens. If you are super crafty, and enjoy painting tiny designs, these are the perfect tools. Or, if you know a beauty enthusiast, with a birthday coming up (like me today, Happy Birthday to me!), this would be one of my suggestions for gifts for her.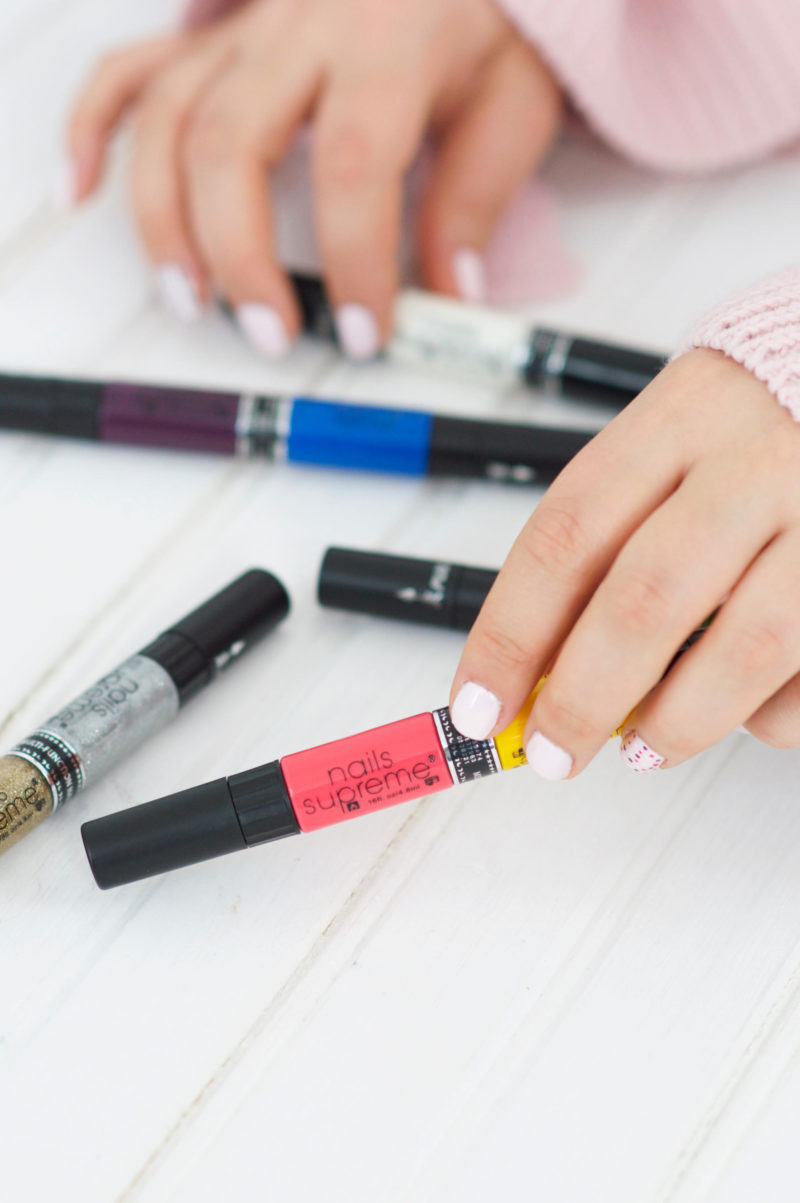 The pens also unscrew in the middle, to reveal a normal nail brush. So not only are you getting 10 nail art pens, but essentially 10 different nail colours too.
Although I am crazy about beauty, I have to admit I normally find nail art very hard. So when creating this post I went for two simple designs, and surprisingly…it was painless!
The first was the classic polka dot design. This is a pattern anyone can do, honestly! With the Qwerkity Nail Art Kit pens I could simply dot dot dot in different colours and voila!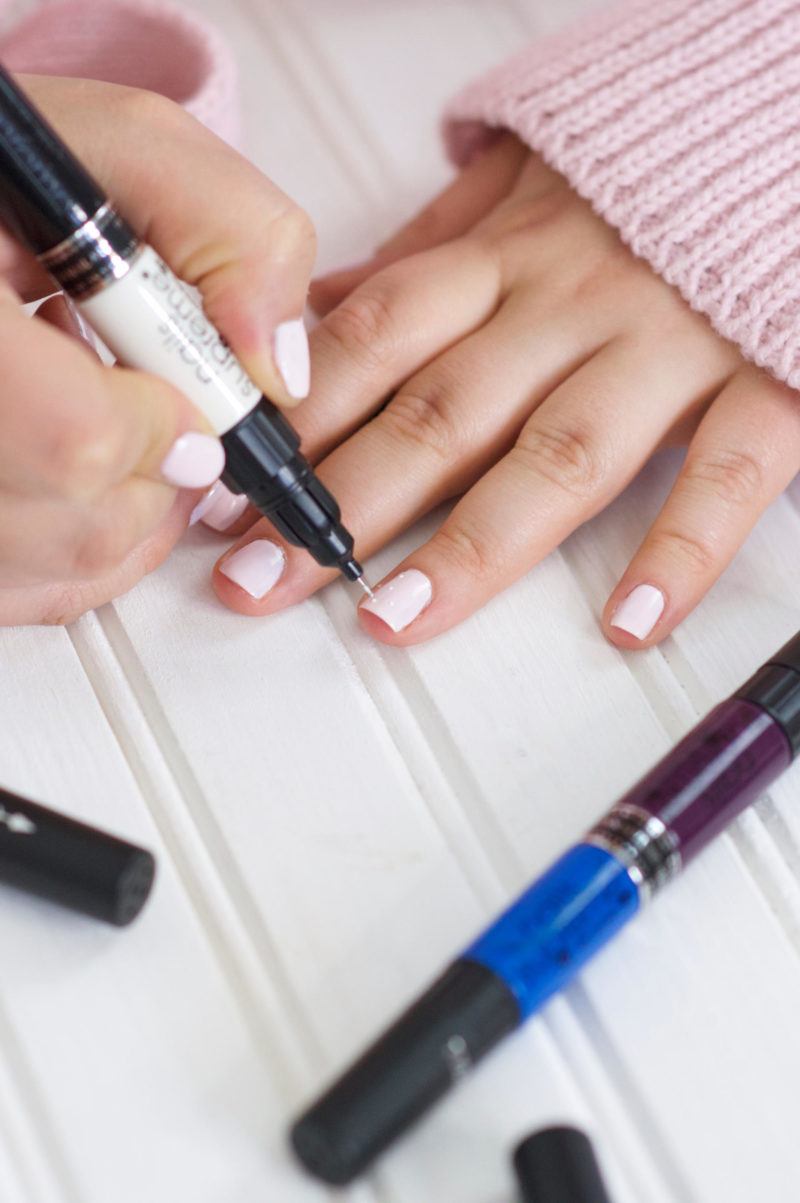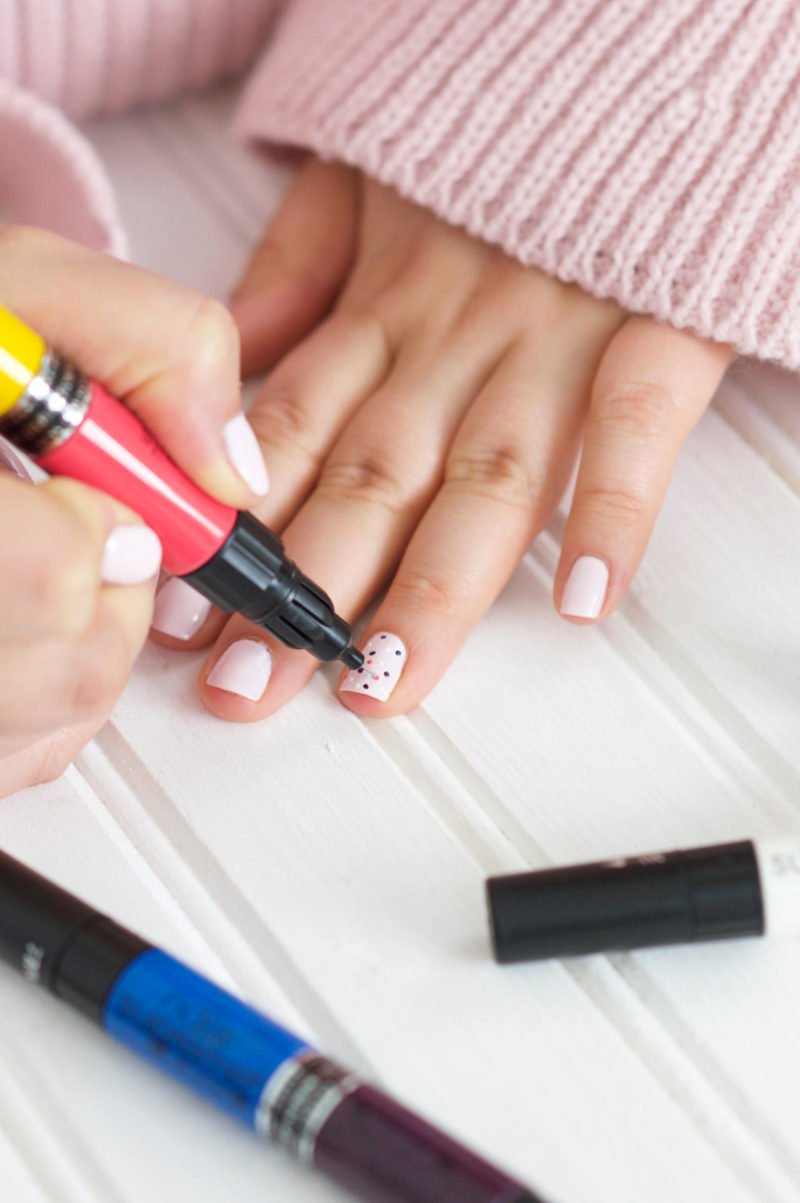 When I go for nail art, I always go for it on just one nail. Which might seem a little odd at first, but it is a huge nail trend & called an accent nail. Adding an accent nail to your normal nail look is a good way to spice things up every now and then, and I am so glad I have found a product that lets me do this easily.
The second look I went for was inspired by a look I saw in THIS post; a chanel tweed like look.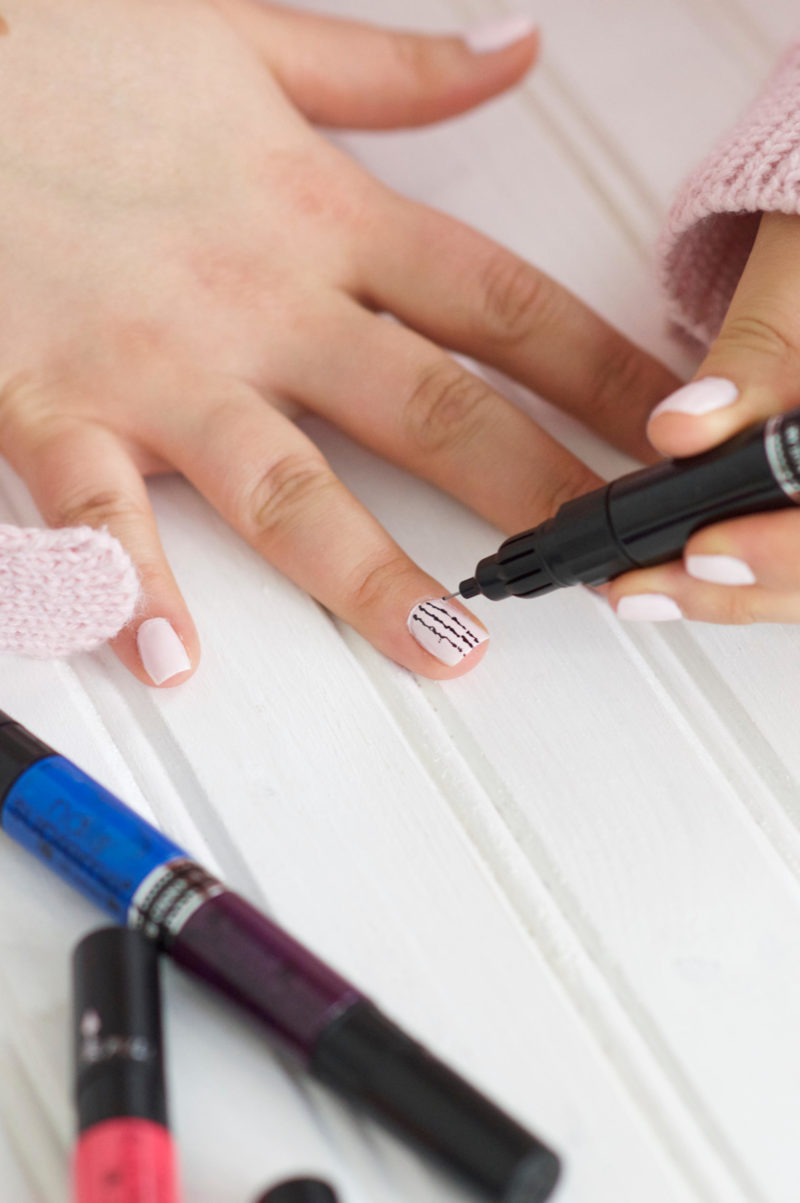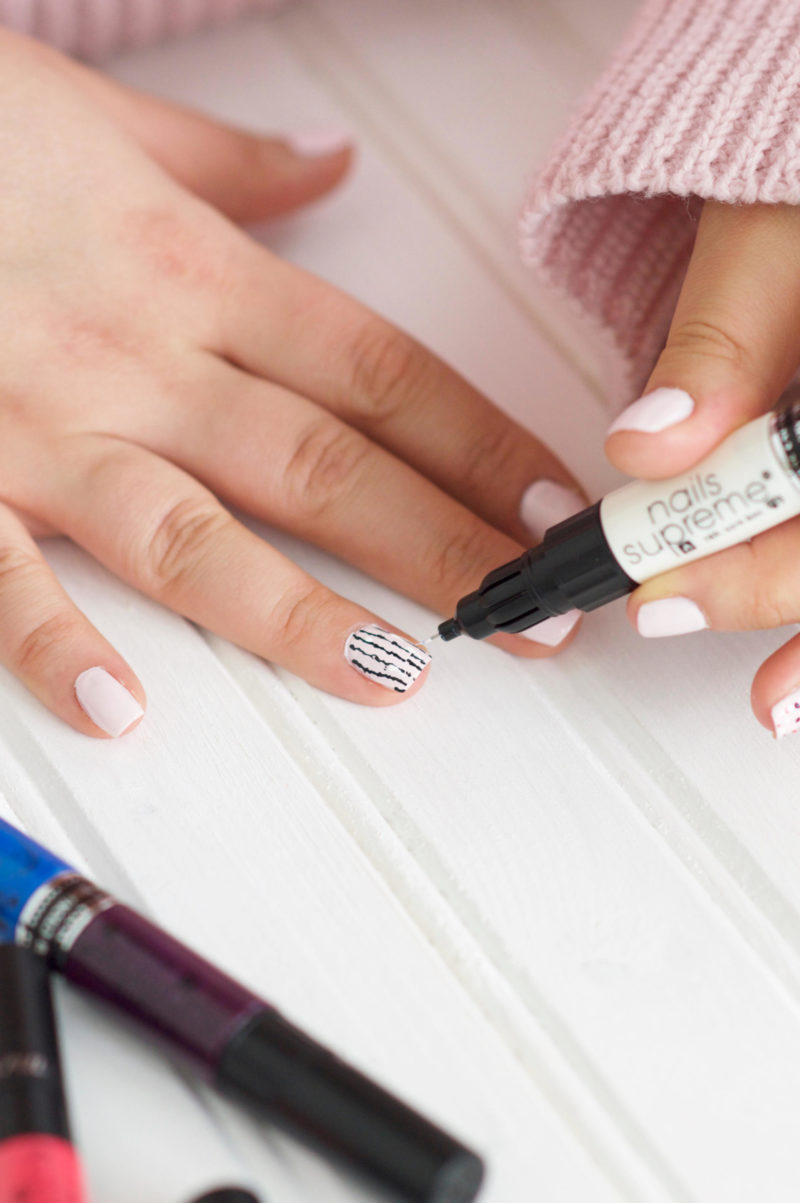 Although I didn't go all out on this look, and just kept things simple, I was really happy with how it came out. First, I used the black pen to create messy, tweed like thread lines. Then I used the white pen to make small accents along these lines to give the look dimension.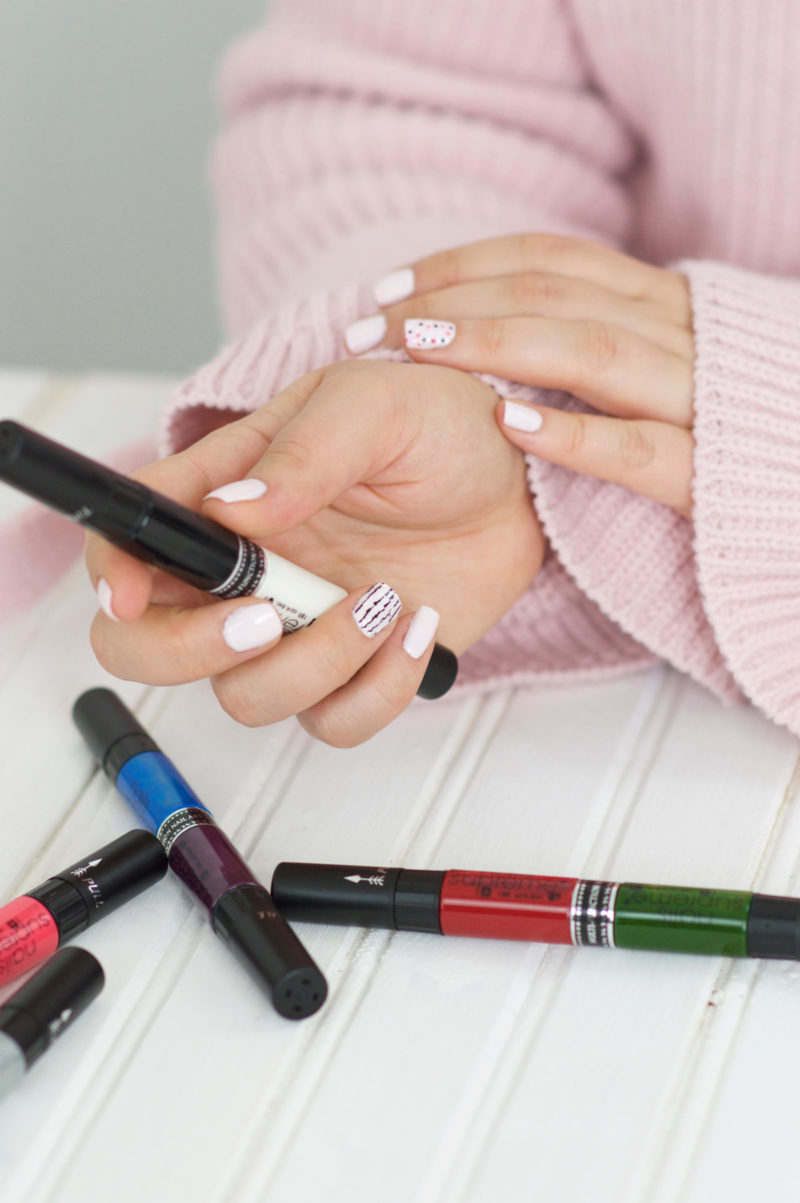 So do you think you would be able to create nail art with pens like the ones in the Qwerkity Nail Art Kit? Let me know your thoughts in the comments below!
Sam
Follow Made From Beauty on Bloglovin'
unpaid post, all opinions are my own, contains gifted items