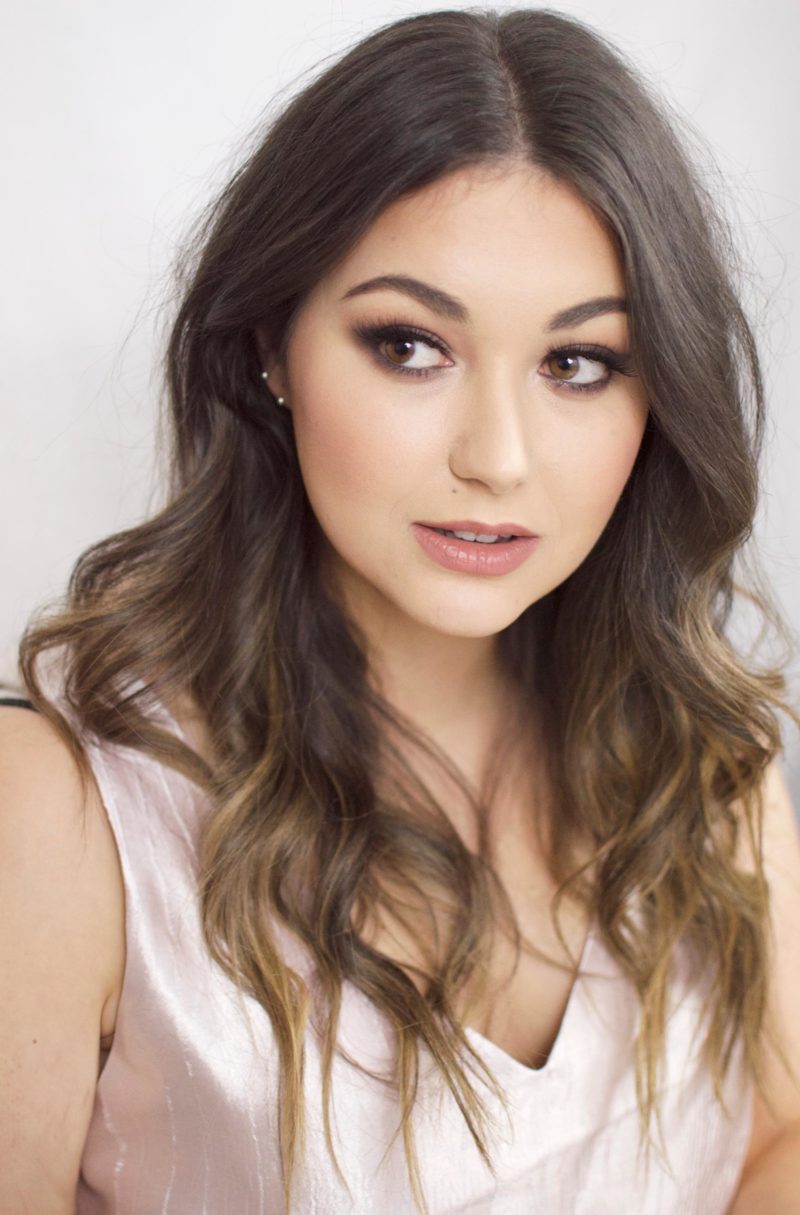 No matter what you've got planned this Valentines Day, I've got a makeup look for you! From Date Night with your partner, a lunch time blind date or a big Girls Night Out. I've also included a few outfit options in here too. If three makeup and outfit looks aren't enough, I also have three hairstyles coming soon to go with these looks!
Date Night Smokey Eye
If you're looking for a pretty date night look, then I would suggest going with glowing skin and a sexy, smudged, smokey eye.
I started out with the Illamasqua Radiance Veil Illuminating Primer. This product is the perfect base for a glowing complexion. When doing a smokey eye, I like to make sure my skin is completely perfected and free of any blemish or redness. I started with colour correcting with my L'Oreal Infallible Total Cover Full Coverage Longwear Concealer Palette (if you want to know how to colour correct, check out THIS post). For foundation I used the Charlotte Tilbury Magic Foundation because it is longwearing and full coverage, but still looks like real skin. I used my trusty Maybelline Age Rewind Eye Concealer to keep my under eyes super bright – just what you want when doing a smokey eye. For brows, I tried to keep things relatively soft with my Anastasia Beverly Hills Dipbrow.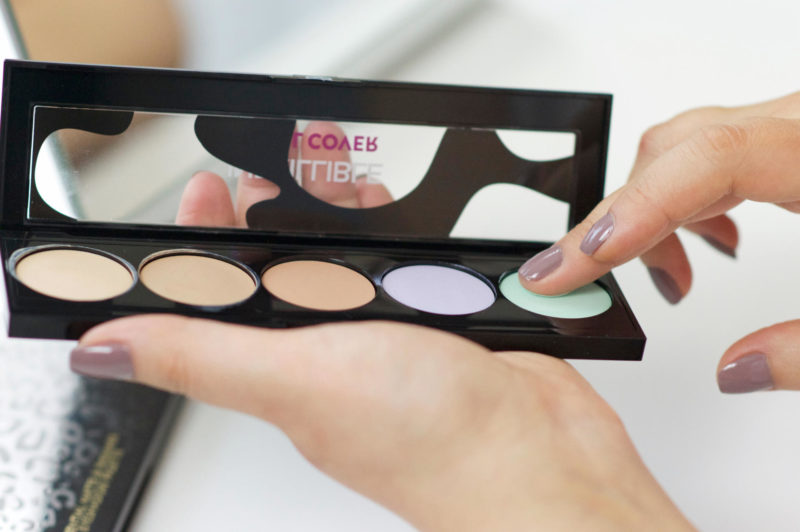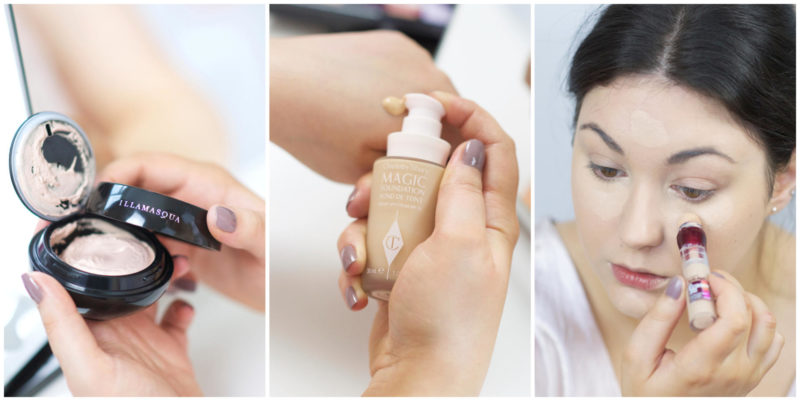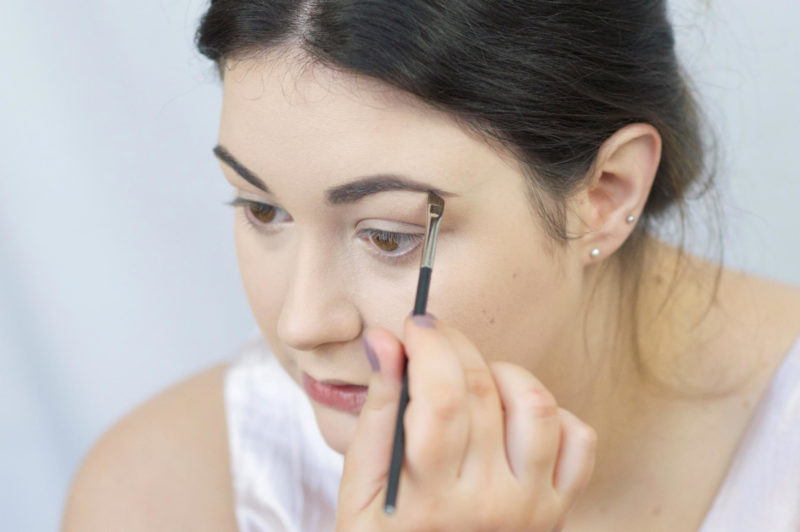 On the eyes, I used warm, matte shade from the Jouer Essential Matte & Shimmer Eyeshadow Palette (which I have reviewed in full HERE). Once I laid down a softly blended matte base, I started to build up the black smokiness at the base of my lashes. First I used the Rodial Smokey Eye Pencil, which is brilliant for blending and smoking out with a pencil brush. To build on the soft shading I used the matte black from the palette to create a dramatic, elongated, cat eye.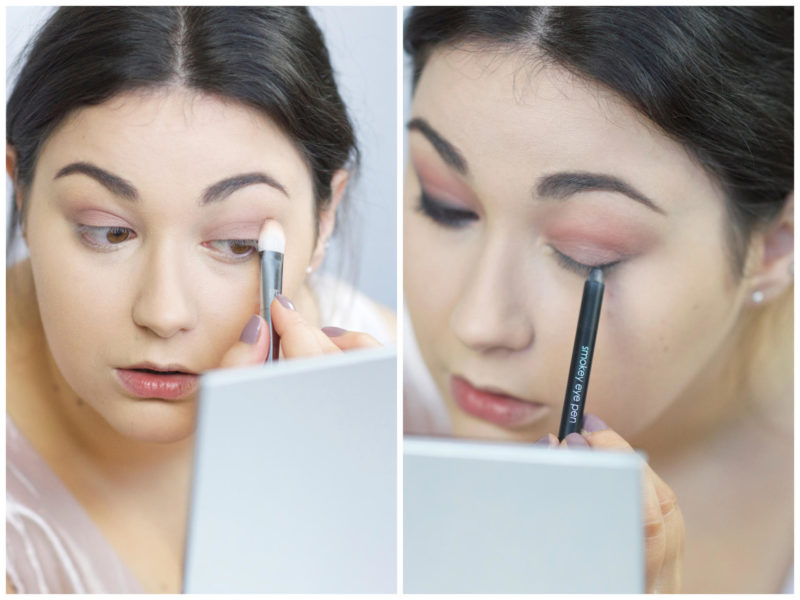 Now for the fun part; lashes! I popped on the Kiss Blooming Lash in the style Lily. The Blooming Lash range from Kiss are designed to mimic natural hairs by using Multi-Angle technology. The angles of the lashes are like the petals of a flower opening, framing the eyes in a natural, pretty way – yet still with a lot of drama. The Lily lashes wing out with slightly longer lashes at the outer corners of the eye, which accentuated the cat eye I had created with the liner and shadow. I love that the Lily lashes are wispy and feathery, making them appear more natural and fluttery.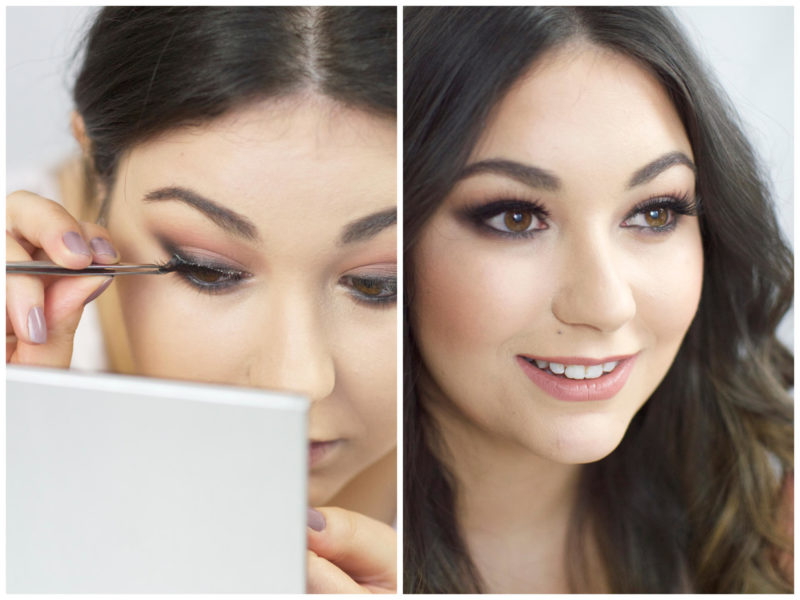 I applied a little of the Benefit Hoola Bronzer under the cheekbones and around the parameters of the face, to warm my complexion. For a natural, rosy blush, perfect for Valentines Day, I went for the tarte Amazonian Clay Blush in Exposed.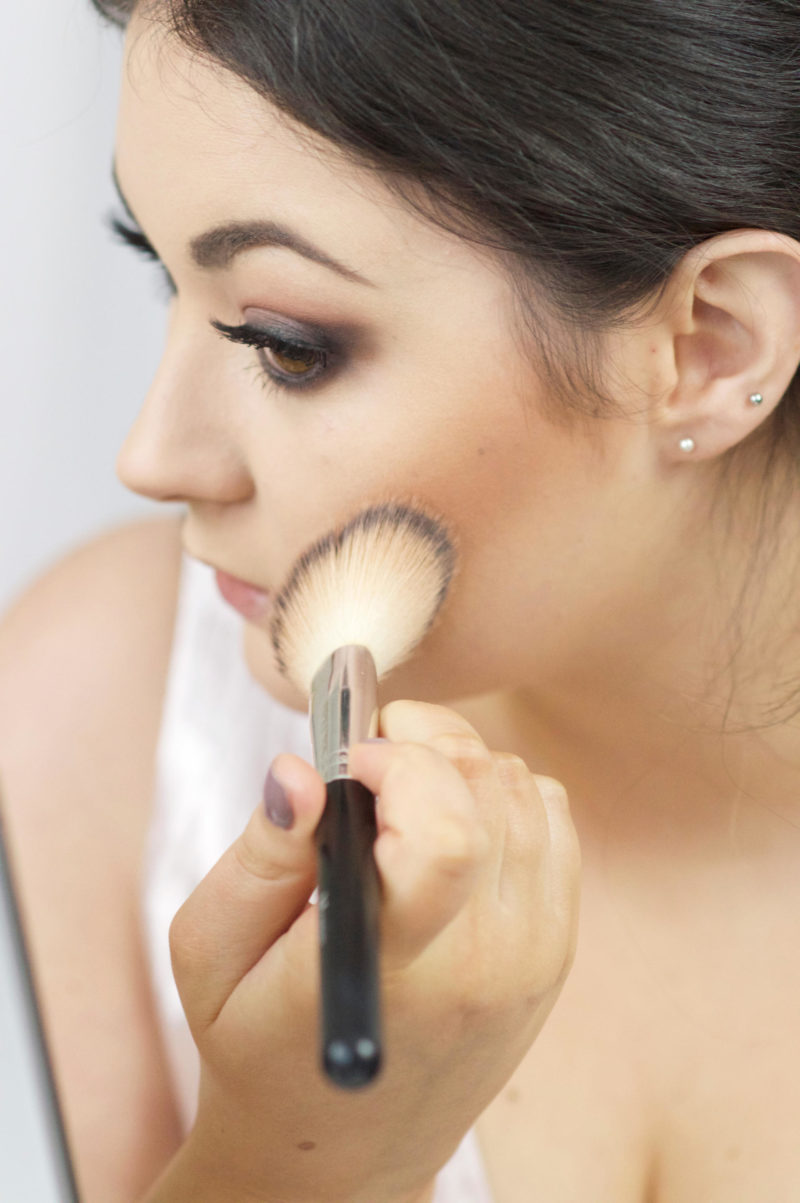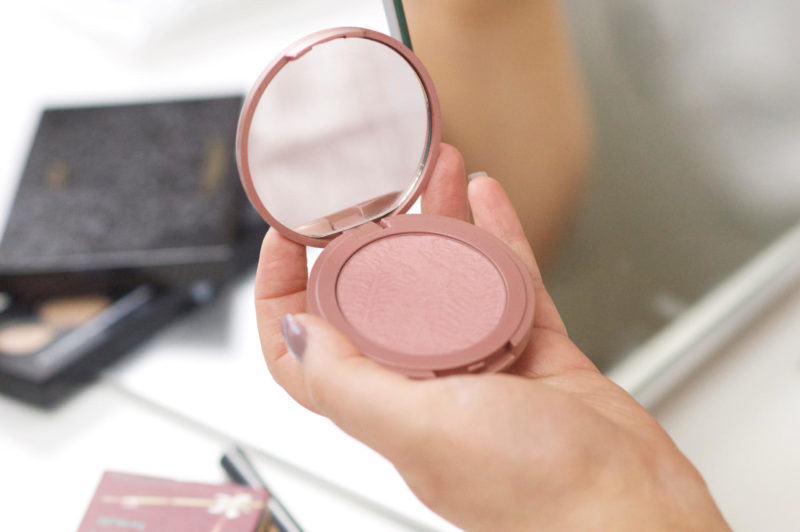 To finish the look I popped on a matte, nude lip to keep the look girly and fun, without overpowering the eyes. To make the lip long-lasting I used the L.A. Girl Endless Semi Permanent Auto Lipliner Pencil in GP333 Natural. I then finished everything by using Christian Louboutin Lipstick Velvet Matte Nude in Just Nothing.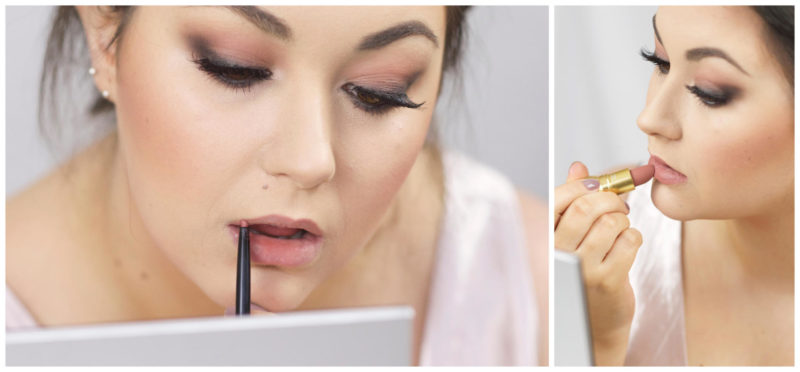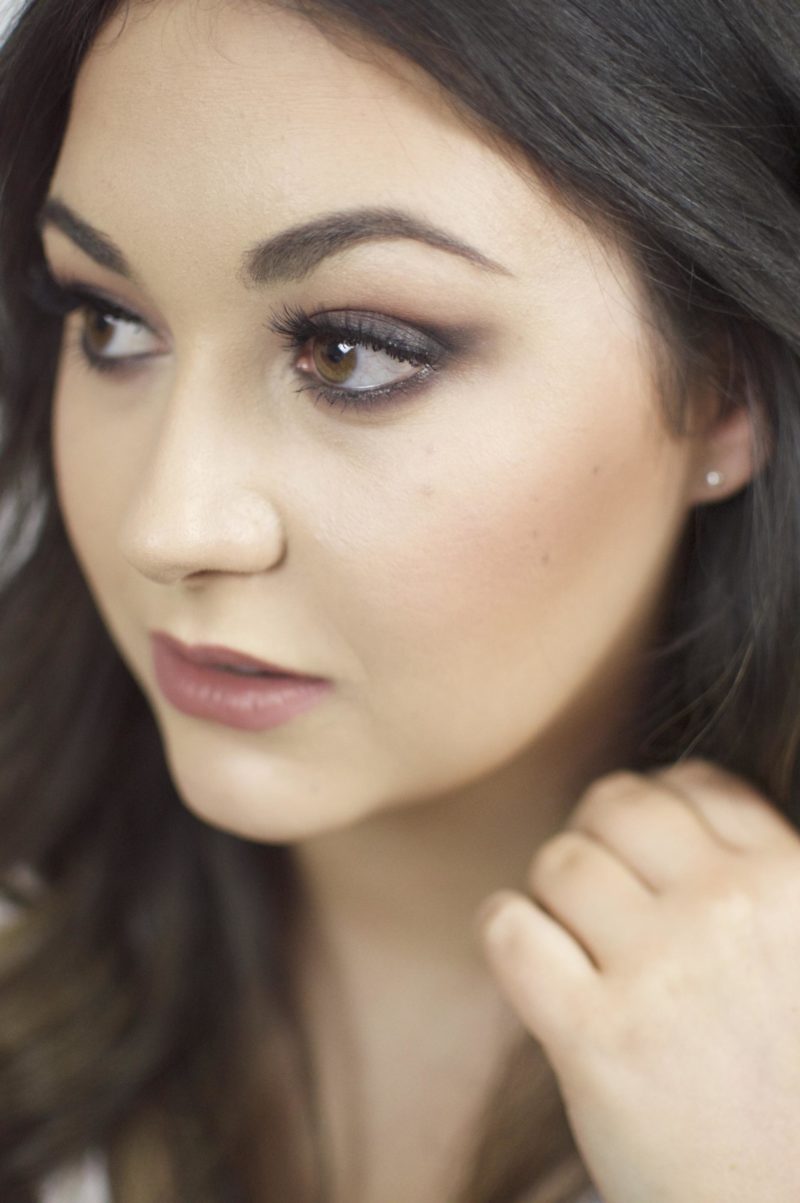 Check out what I'm wearing HERE.
Romantic Lunch Date Look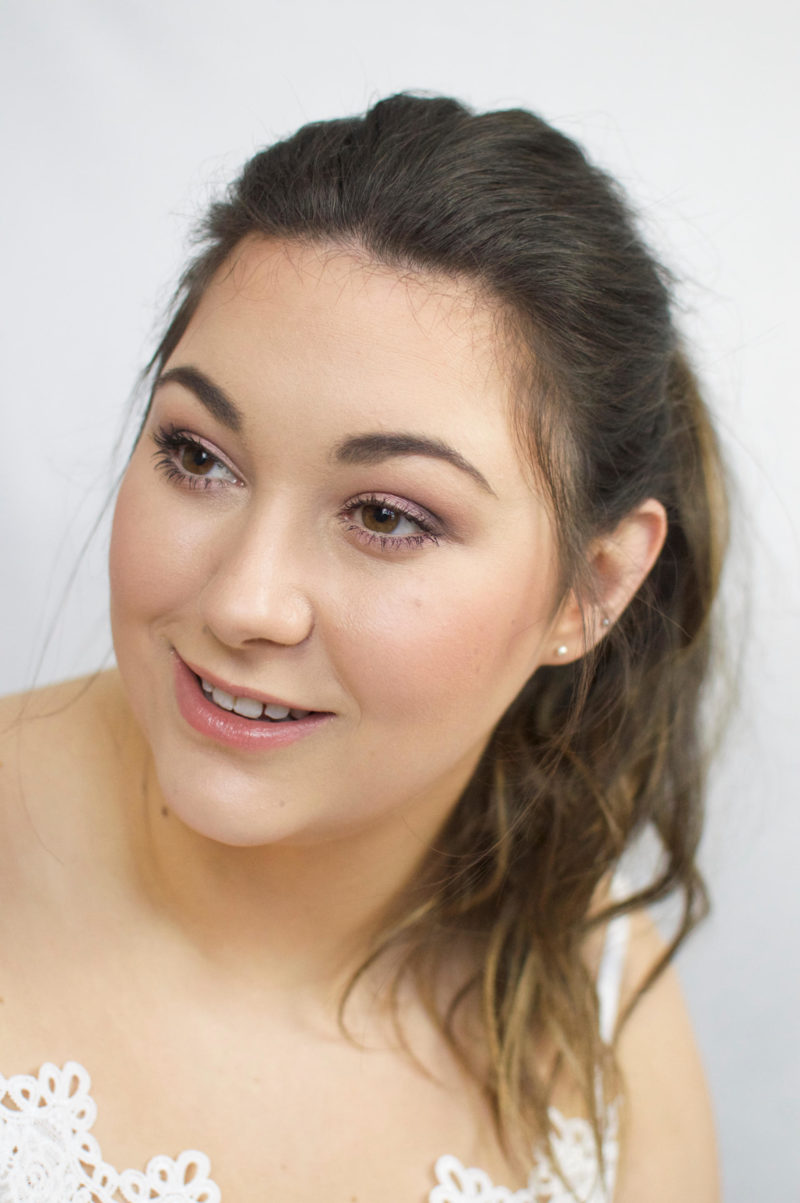 If you're looking for a look to wear to a lunch date, I have the perfect set of products!
I started this look out with Illamasqua Radiance Veil Illuminating Primer again for a glowing base. My foundation is one of my favourites for everyday wear; the Clarins Skin Illusion. This foundation is lovely for making still look natural yet flawless – perfect for a daytime date! I used a touch of the Maybelline Age Rewind Eye Concealer under the eyes for a bright eyed look. To keep shine at bay throughout the day, I used the Nars Setting Powder. I love this finely milled powder for the day and have reviewed it in full HERE. Brows, I just keep them simple as I did in the first look.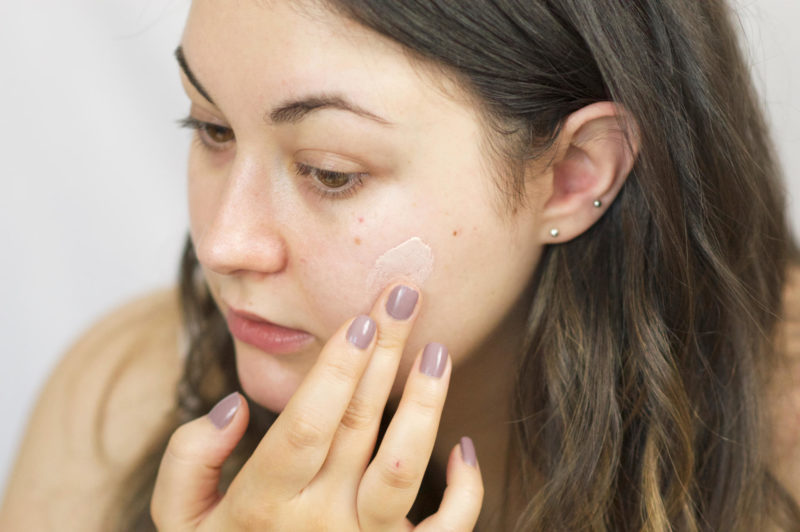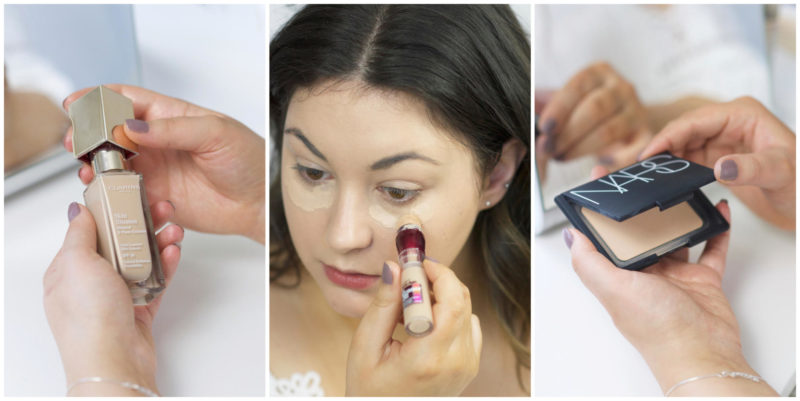 On the eyes I don't think there is a better palette out there than the Collection Eyes Uncovered in the shade Nude Rose. This super affordable palette has 6 beautiful rose, mauve and purple shades perfect for making brown eyes pop and creating a romantic day look. I didn't go too crazy with the darker shades for this look and keep it simple with the pinky purple tones before layering on the Diorshow Iconic Overcurl Mascara.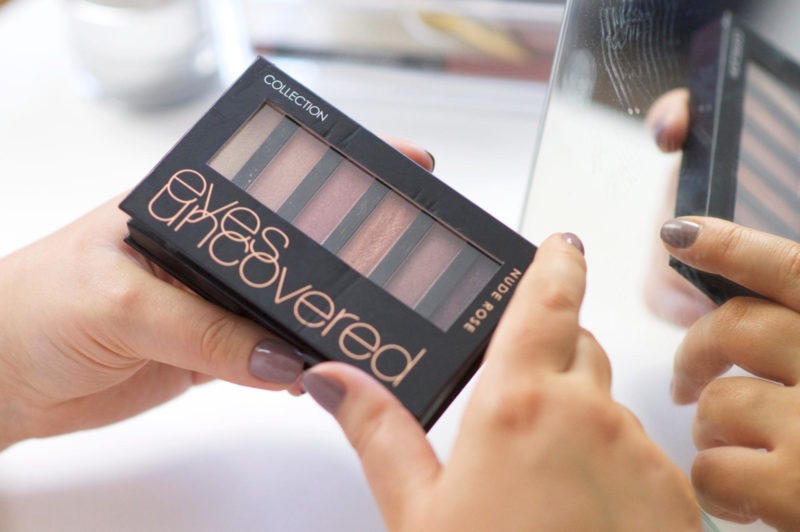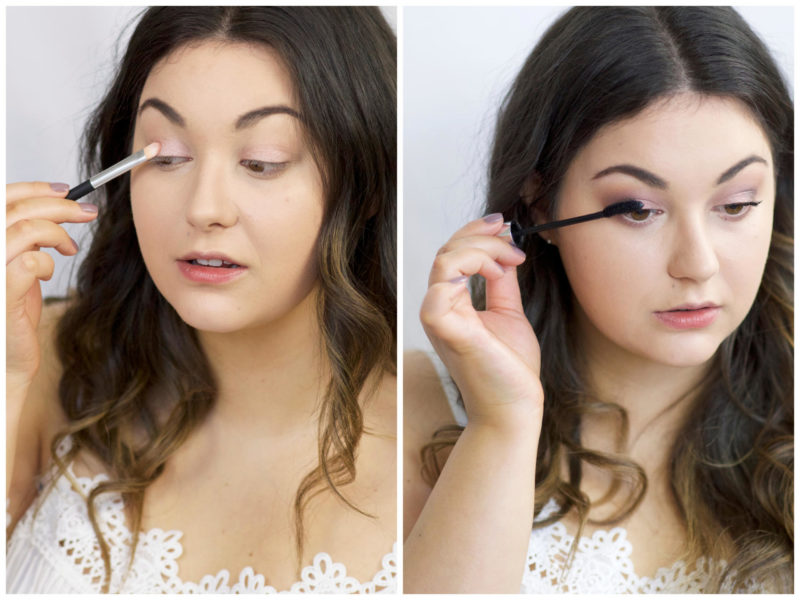 For warmth I added the KIKO Flawless Fusion Bronzer Powder in shade 03 Cinnamon. I popped the Milani Baked Blush in Luminoso on the apples of my cheeks. This blush is stunning and creates an incredible glowing rosy flush. I finished the look off with my favourite everyday nude pink lipstick; Charlotte Tilbury's Bitch Perfect (I've reviewed this shade in detail HERE).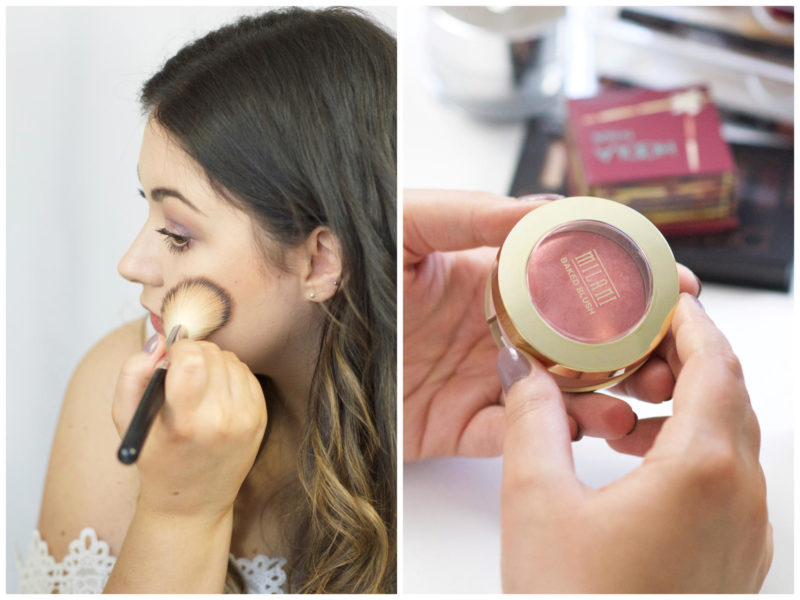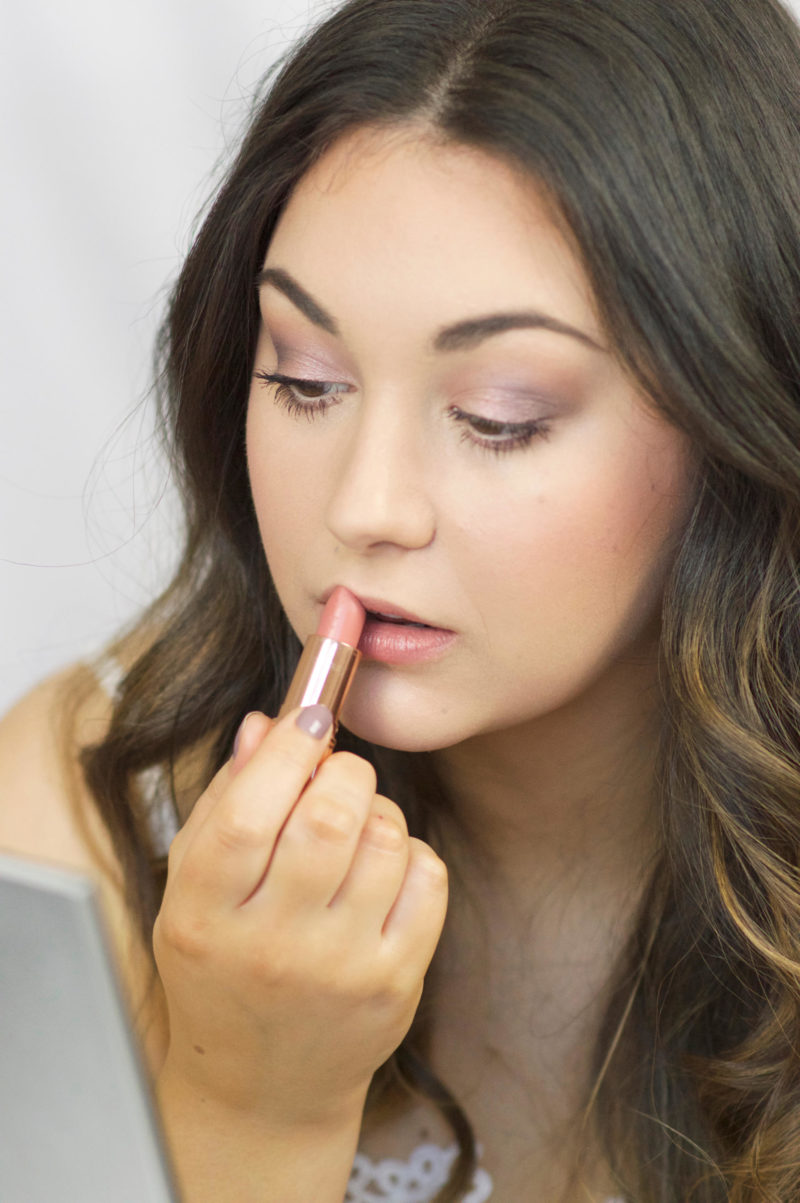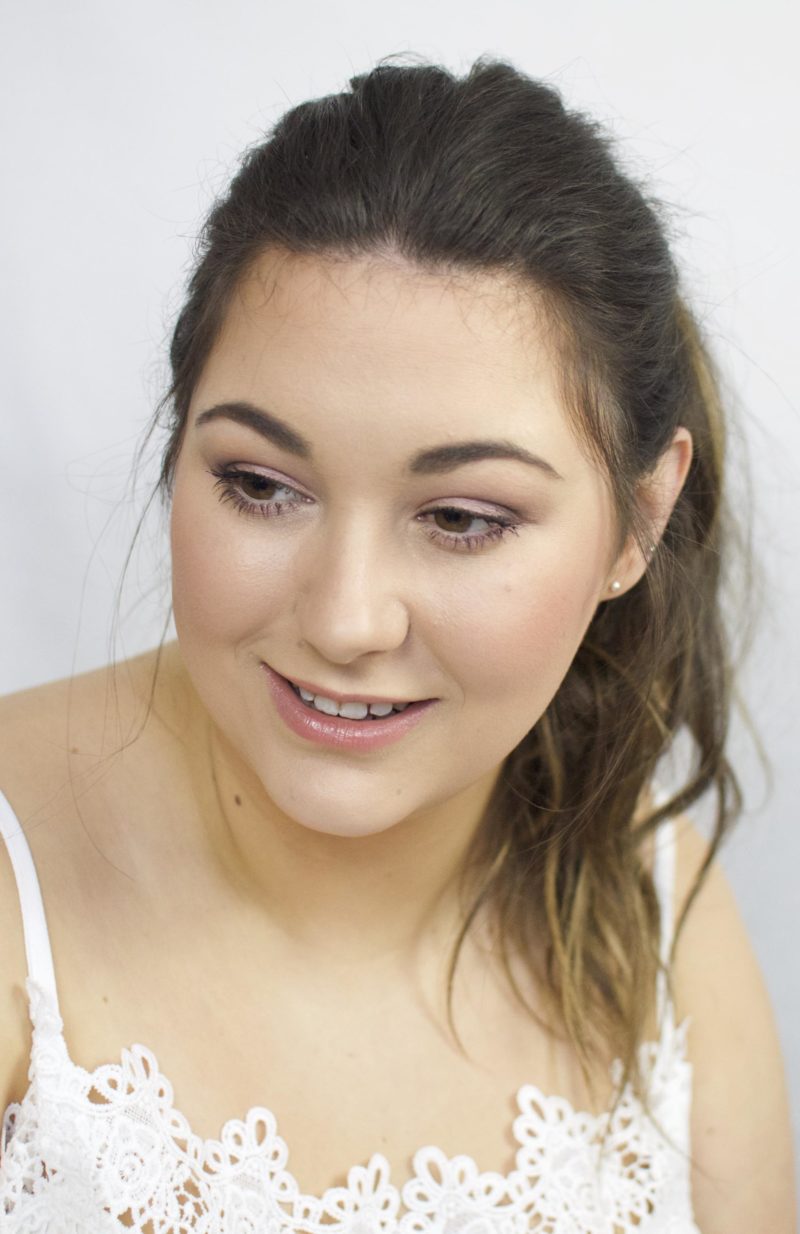 Check out what I'm wearing HERE.
Girls Night Out Slay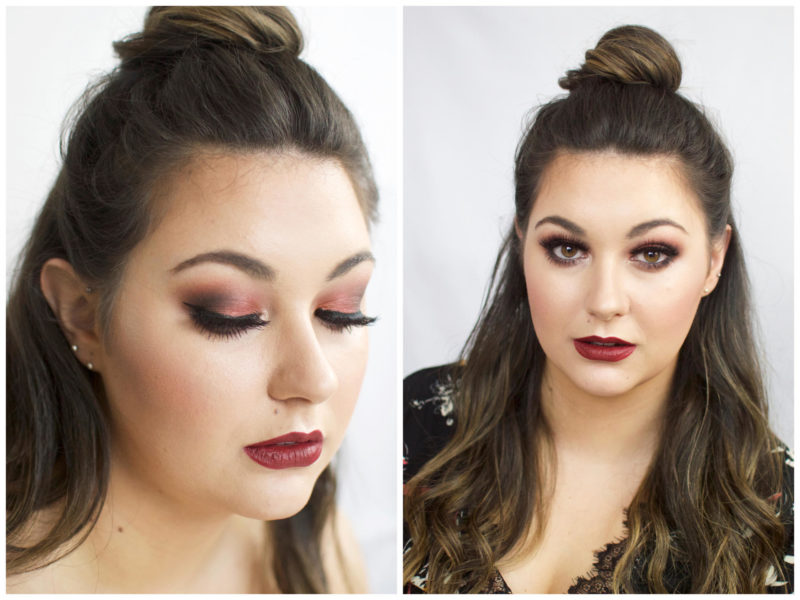 I went all out for this final look; the girls night out look. If you are looking for a fun evening look for Valentines Day then this would be the one for you.
I went for a full coverage foundation that will definitely hold up throughout dancing the night away; the Milani Conceal & Perfect 2 In 1 Foundation & Concealer. This foundation is the perfect base for contouring and a bold makeup look.
After foundation I went straight in to the eyes. For this look I used my Morphe 35O Palette. This palette is a bit notorious in the makeup world for being the perfect mix of reddish-brown matte and shimmer shades. I find it so easy to create really dramatic looks with this palette, as the shades all work brilliantly with each other. Once I had created a super smokey eye with lots of warm tones I went in with my Soap & Glory Supercat Liquid Liner to create a wing.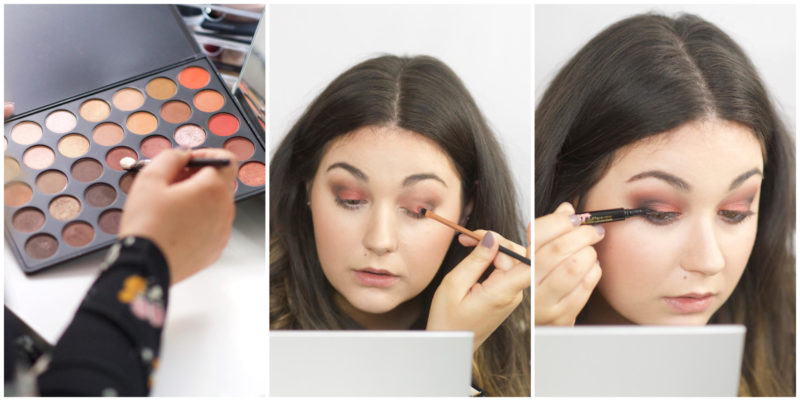 The lashes I used for this look were the Kiss Blooming Lash in the style Peony. These are a very dramatic, full, rounded lash shape. The unique Blooming Lash Multi-Angle gives the lashes a flirty flare. I love these lashes for a bold evening look.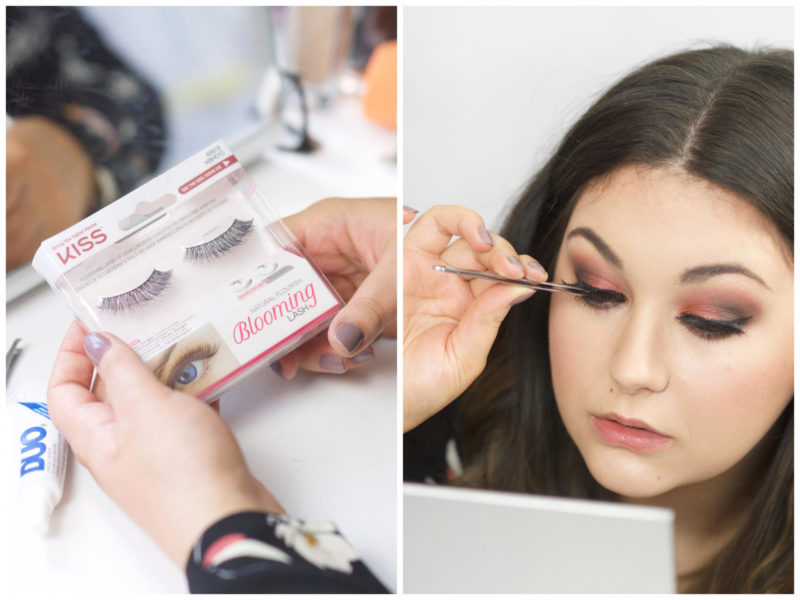 To clean up under my eyes I used the Maybelline Age Rewind Eye Concealer again as it is the best for brightening the under eyes. I couldn't help but breaking out my Anastasia Beverly Hills Contour Kit to really carve out those cheekbones. And no Girls Night Out look would be complete without a popping highlight! So, I added a gleam to the high points of the face with the Jour Powder Highlight in Ice. I have reviewed this product in a recent blog post HERE. For blush I swished on a little of the Benefit Rockateur blush for a rosy shimmer.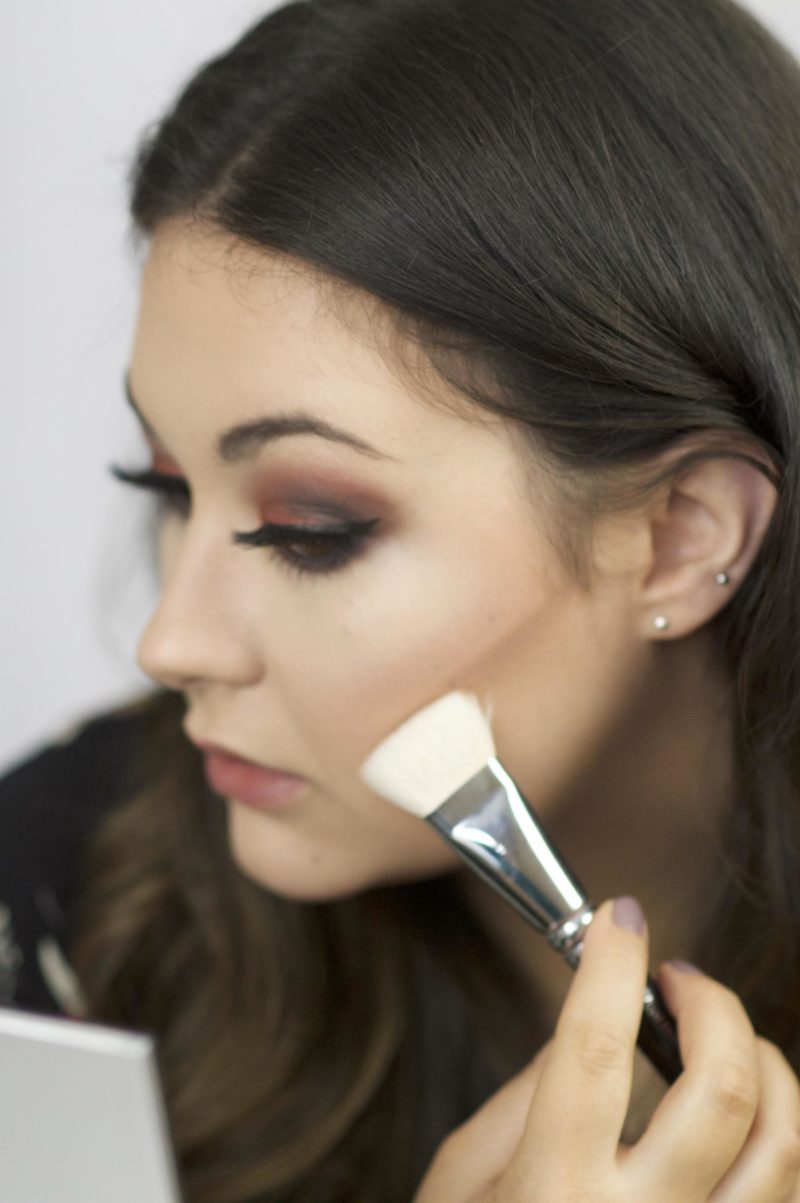 Now, with all that going on on the eyes, it can be tempting to go with a nude lip. But I wanted to pump up the look and not shy away from a bold colour. I pulled out the Maybelline Color Sensational Matte Lipstick in Divine Wine. I love this beautiful matte, richly pigmented shade for the evening.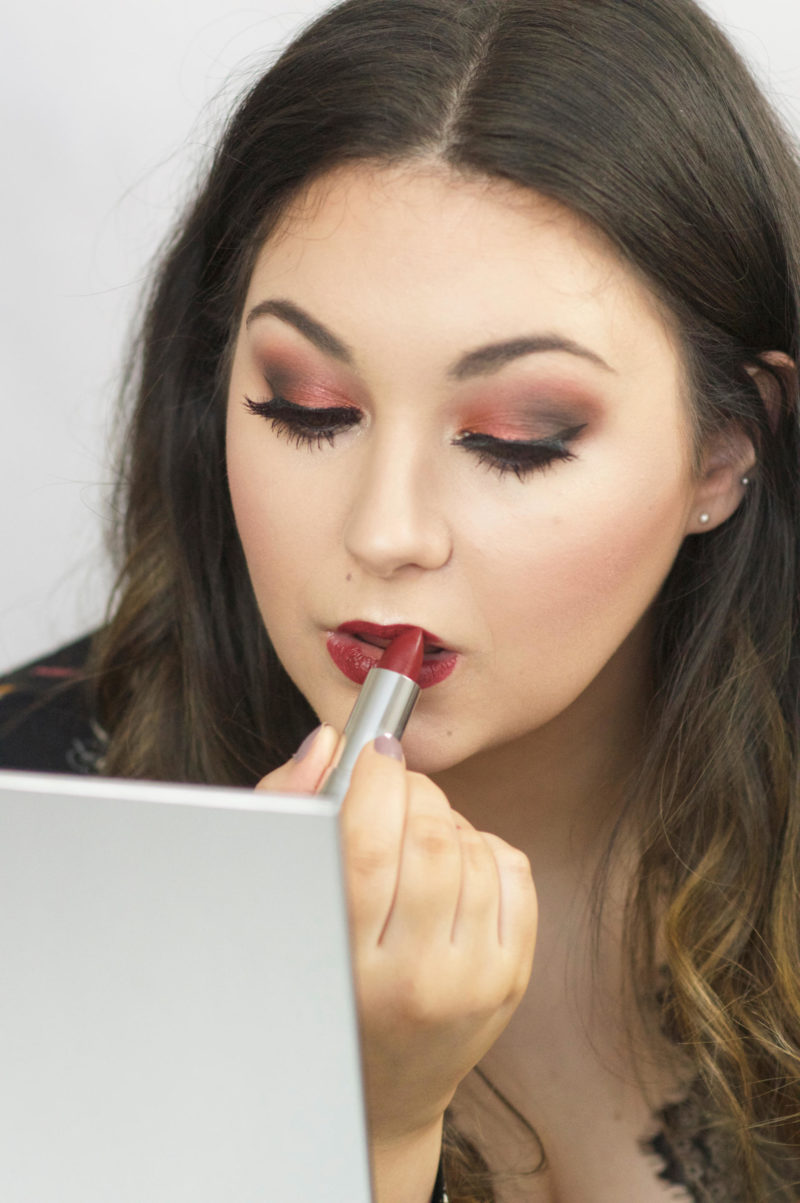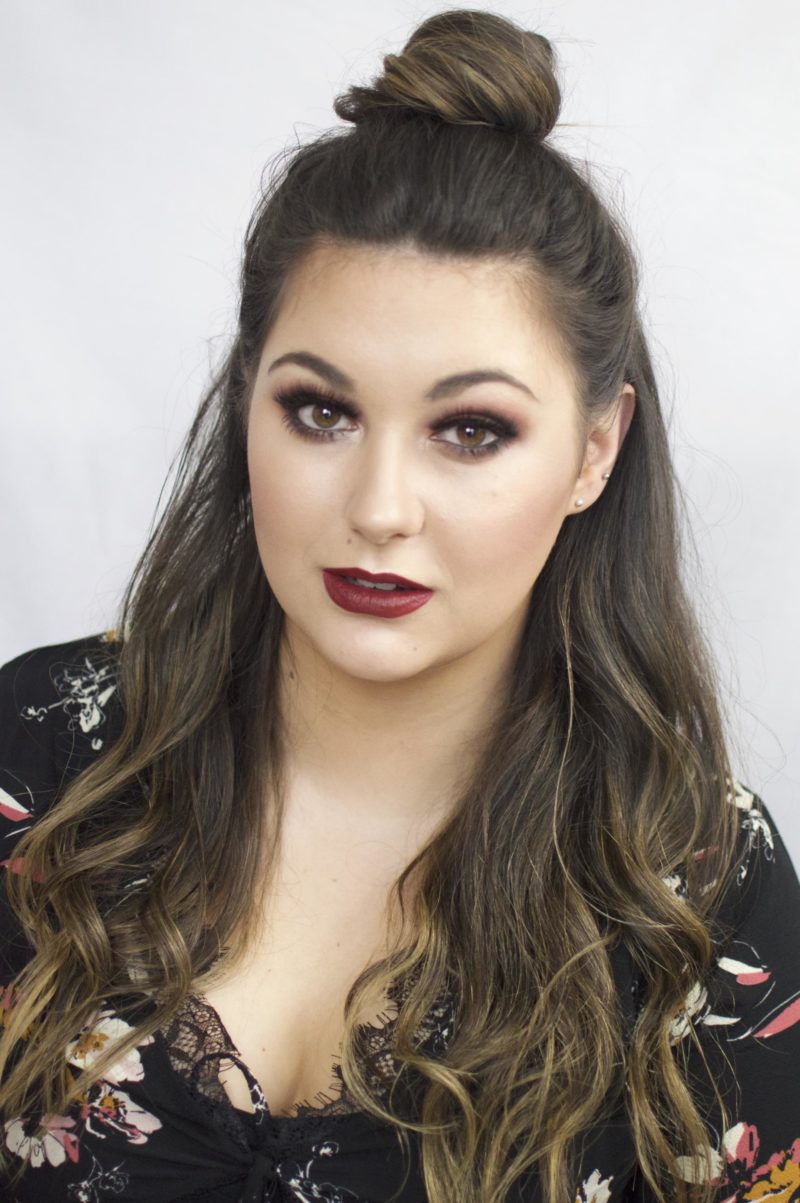 Check out what I'm wearing HERE.
So what makeup look will you be wearing this Valentines Day? Let me know in the comments below!
Sam
Follow Made From Beauty on Bloglovin'
unpaid post, all opinions are my own, contains gifted items