When it comes to New Years Eve makeup, normally I go all out. We're talking glitter, bucket loads of shine and one hell of a lot of bold makeup! But this year my dress will be doing all the talking. I posted a snap of the sparkly number from Coast, I'll be wearing, on my Instagram (see it HERE). So this year, I wanted a makeup look that was a little more wearable, and would pair a bit better with an all over sequin frock.
Luckily for me; Rimmel sent across some awesome products for the party season – so here's the look I'm going for this evening!
I started off with the Rimmel Magnif'eyes Eyeshadow Palette in London Nudes Calling. This is a great palette for both day and night, made up of copper toned taupes and browns. For a party look, I used some of the matte shades in the crease of my eye to create depth, just running them back and fourth with a large fluffy brush. For the lid, I popped on a mix of the shimmery shades to bring a little light to the smokey look.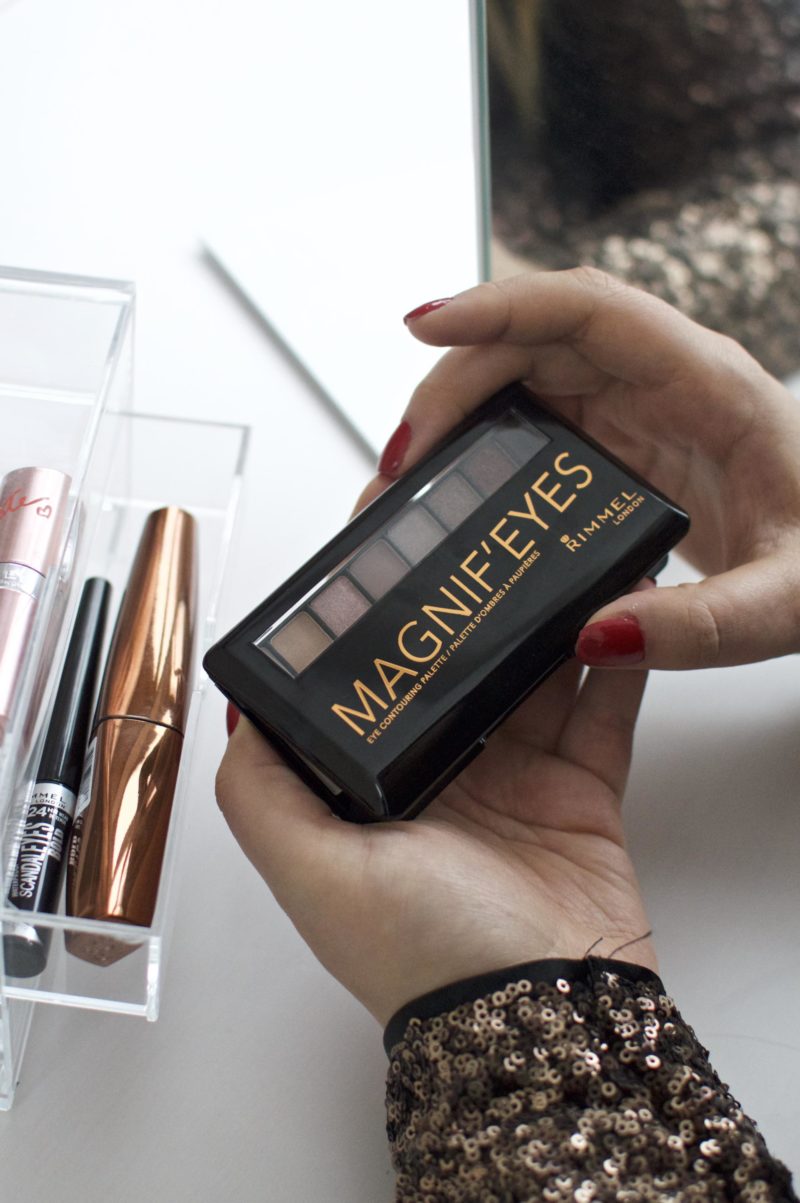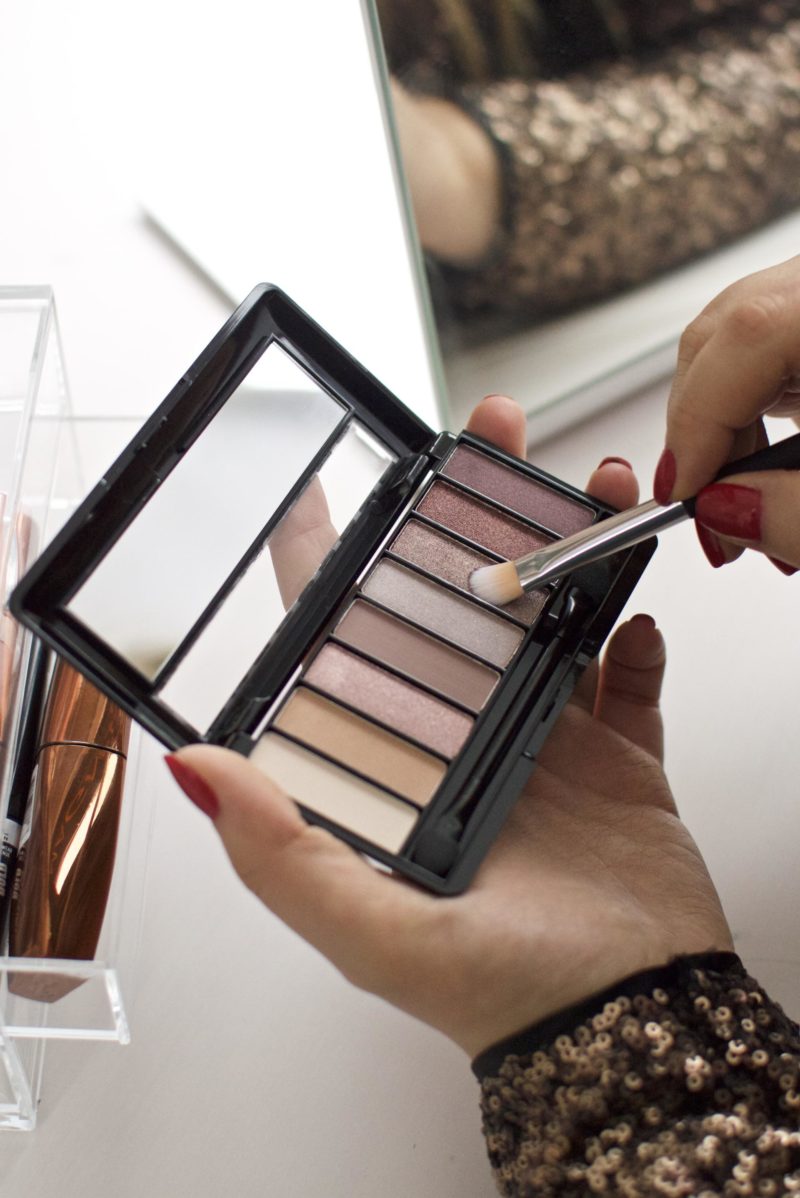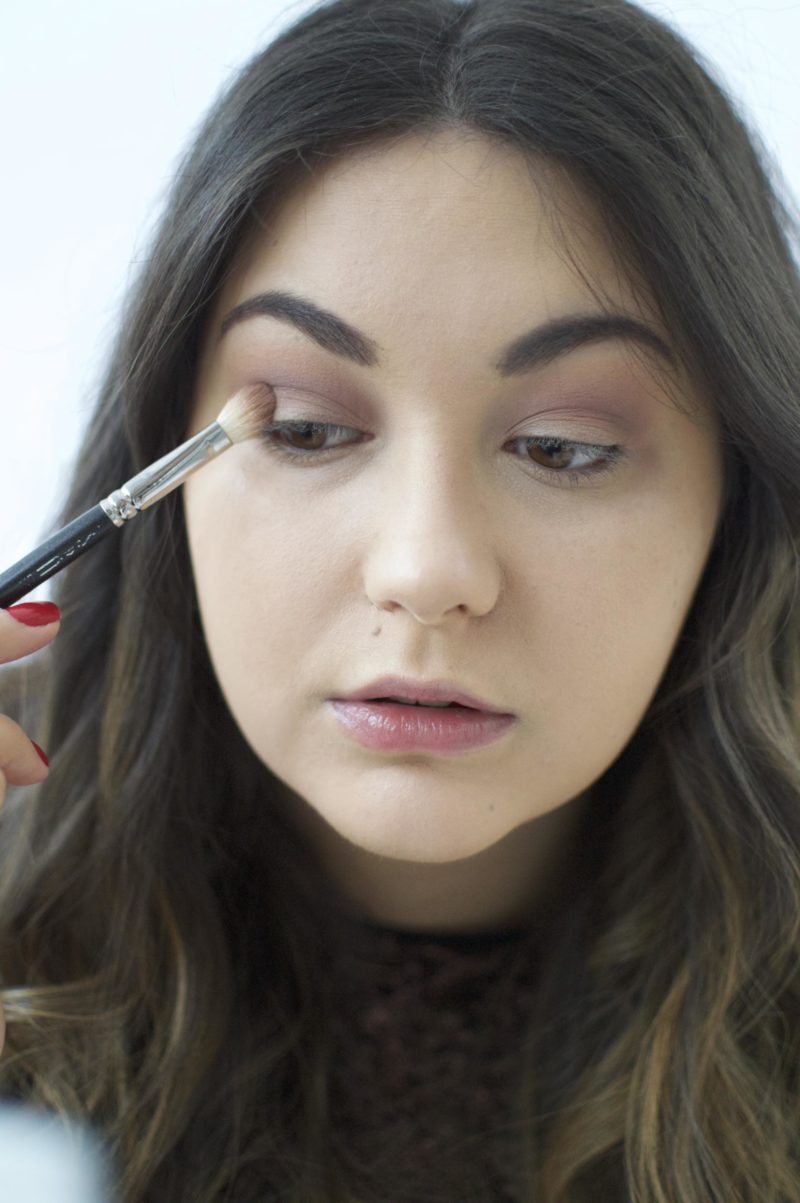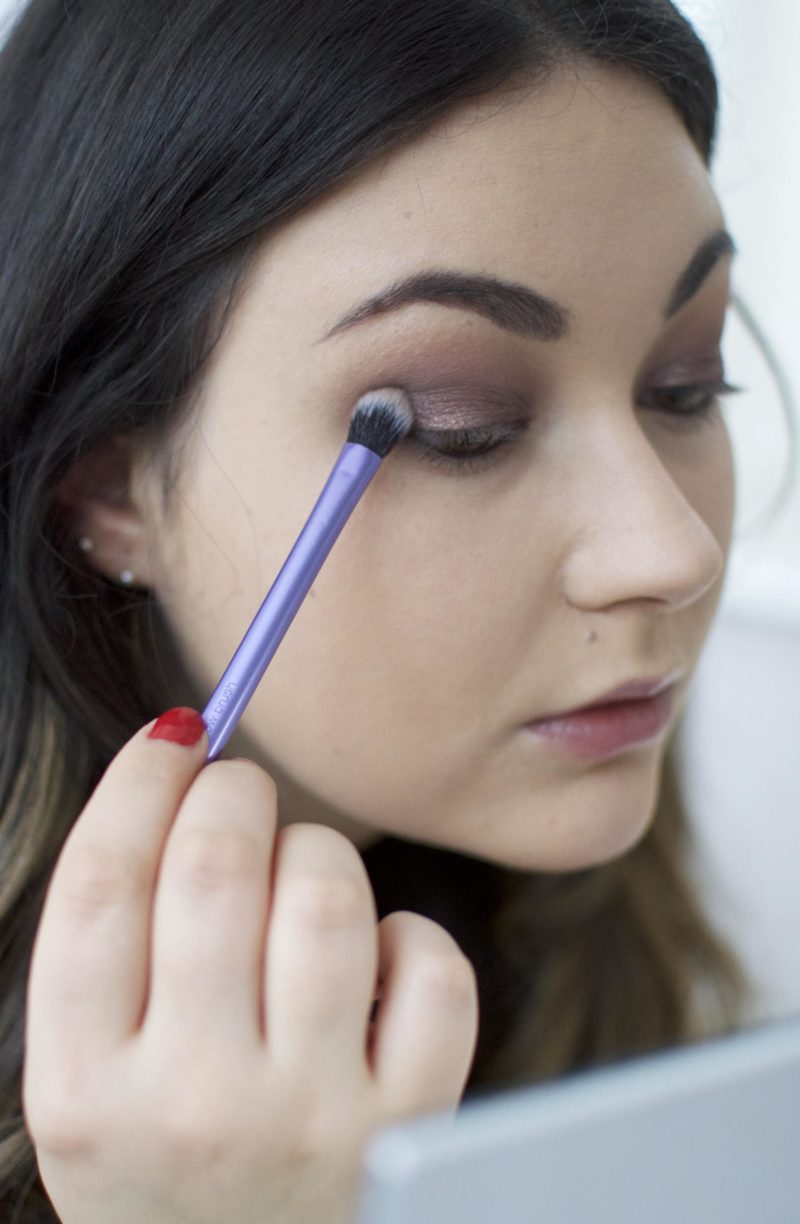 To keep the look classic, and add a little bit of drama, I went in with the Rimmel Scandaleyes Bold Liquid Liner. This is a new liner for the brand, which has a rich, glossy finish and a fine nib. As you'll see from the photos, there is a small ball on the end of the liner. This allows you to create graphic, bold looks which are fun and dramatic. I must admit, I found this liner very tricky to create a classic wing with. So although it might not be my first choice for a simple liner look, it is great to have in my collection for more out-there looks.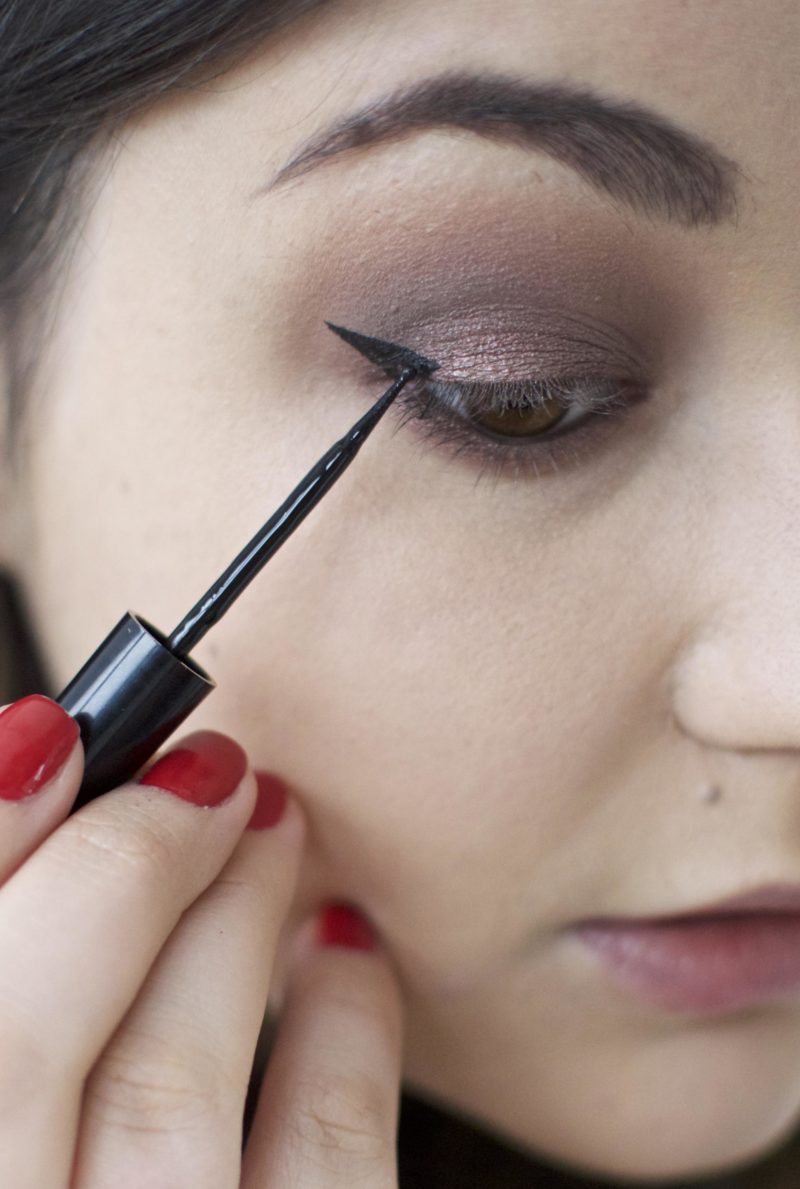 Finally on the eyes I have gone with the Wonder'full Mascara with Argan Oil. Avid readers of Made From Beauty, will remember I reviewed the original Wake Me Up Wonder'full Mascara when it released. You can read that post HERE, but spoiler alert: I hated it! I am happy to report that I am a bigger fan of the new formula with Argan Oil added. Last year I had a problem with the Wake Me Up Wonder'full Mascara's wand, but Rimmel have come up with a much better, easier to use wand for the Wonder'full Mascara with Argan Oil. I found that I was able to wiggle the brush into the roots of my lashes easily and loved that its bristles gripped the lashes, coating them evenly to help build drama.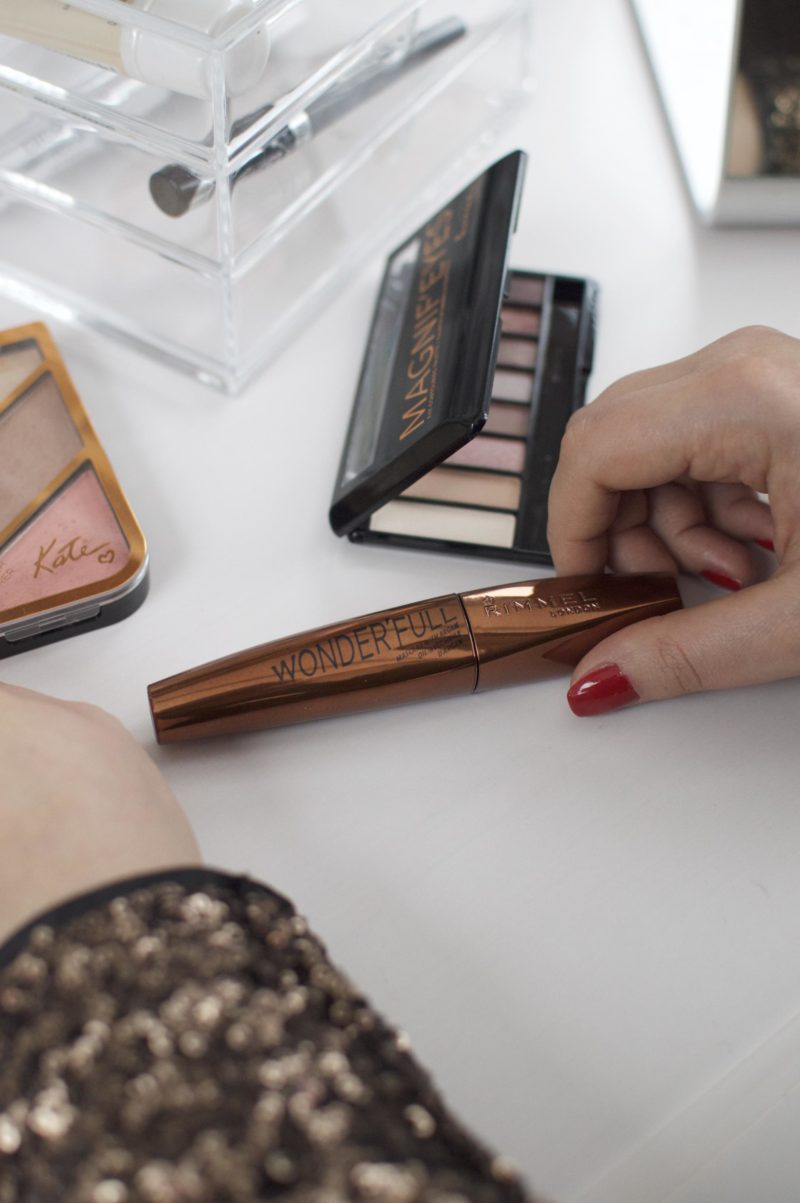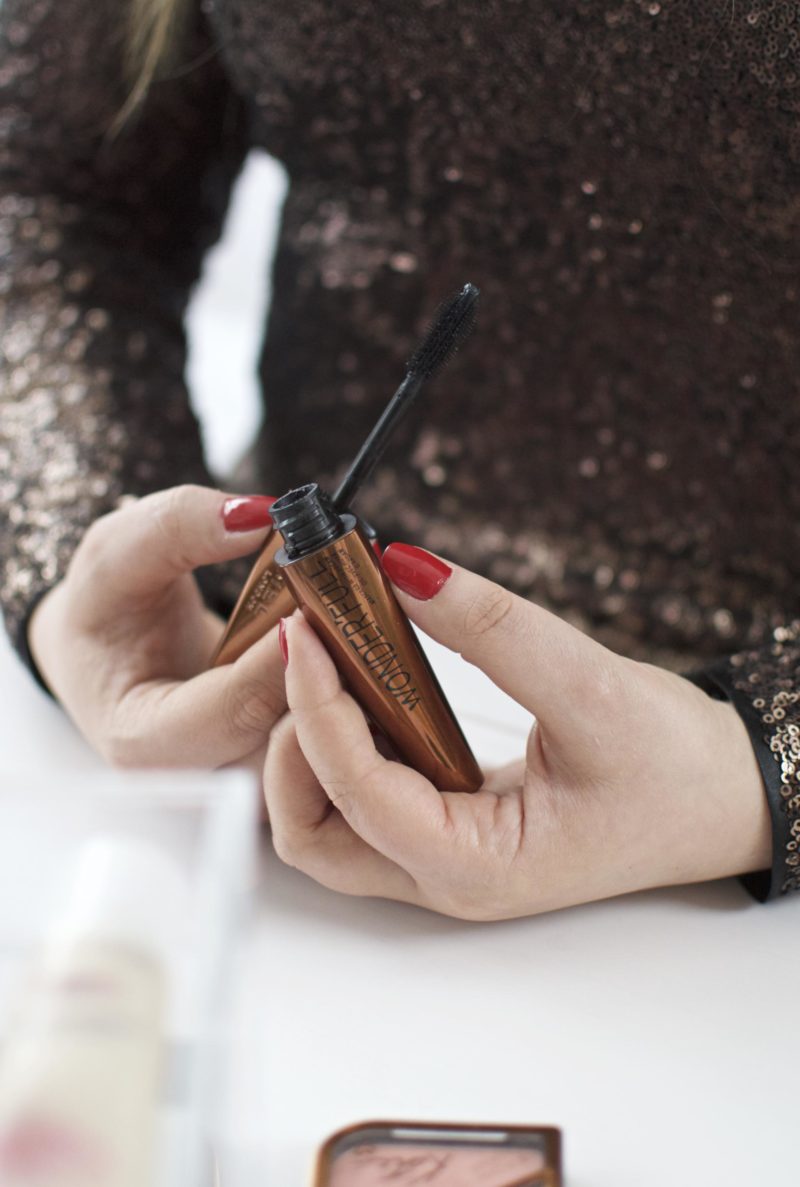 On the skin I went for the Sculpting Palette by Kate. I have been a fan of this product since it's launch. It is the perfect, affordable, all-there palette for easy, quick makeup. Everything you need to create the perfect complexion is all here; at the top is a beautiful highlighter to add glow, then a warm bronzer for a little sculpting action, and on the bottom a wonderful rosy coral blush. I find all the powders in this palette to be blendable and long-wearing. The bronzer has the perfect amount of pigment, meaning you won't over do it and the highlight is my go-to for a speedy beam!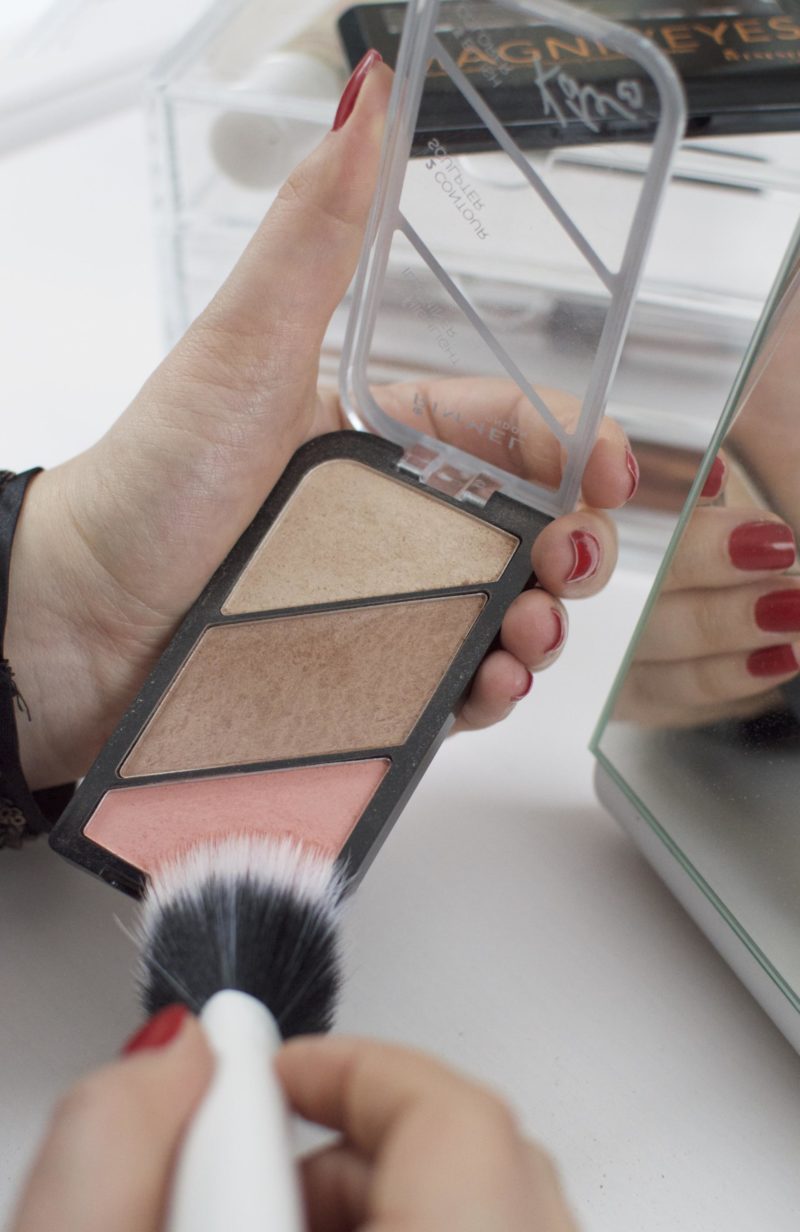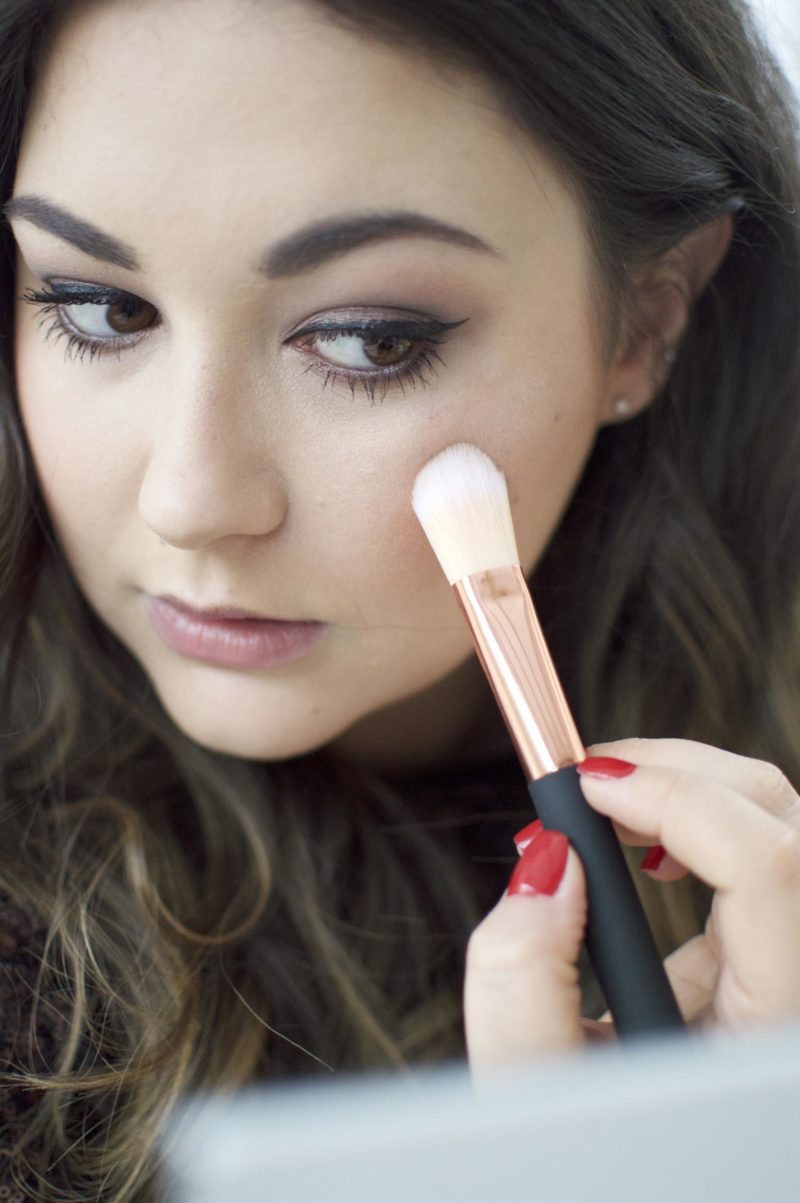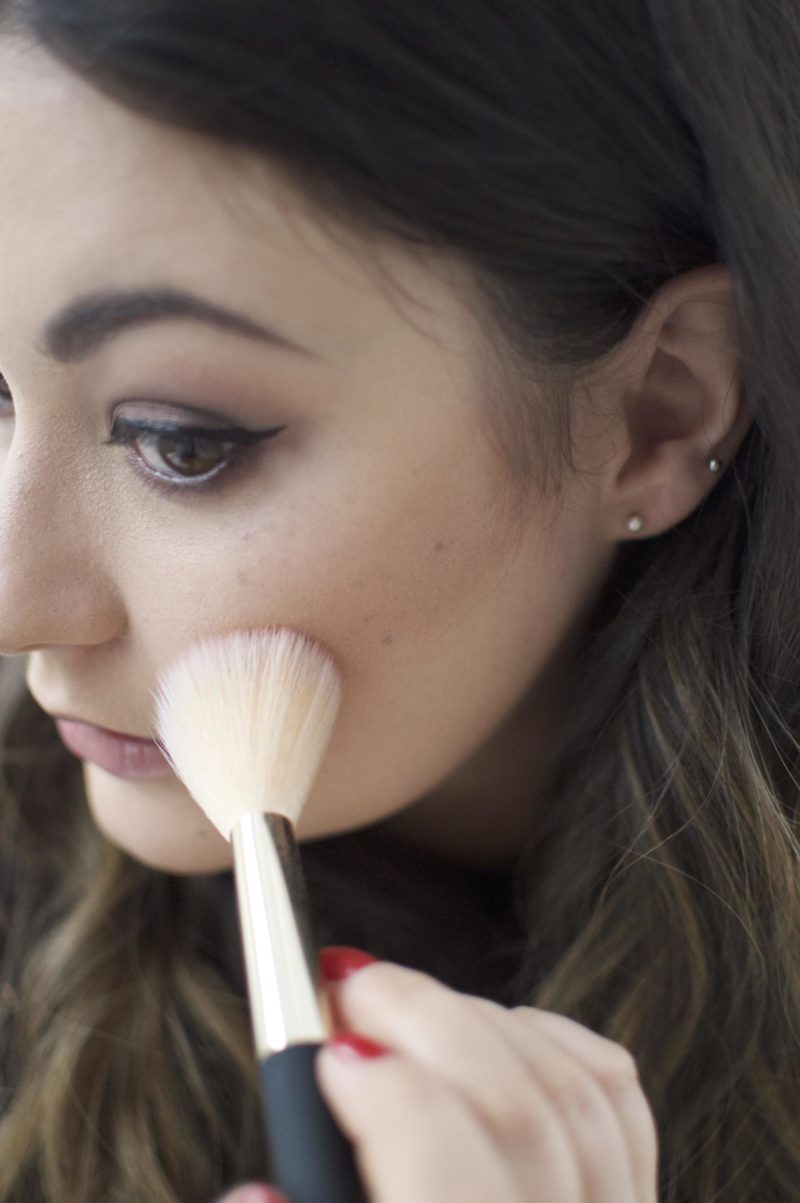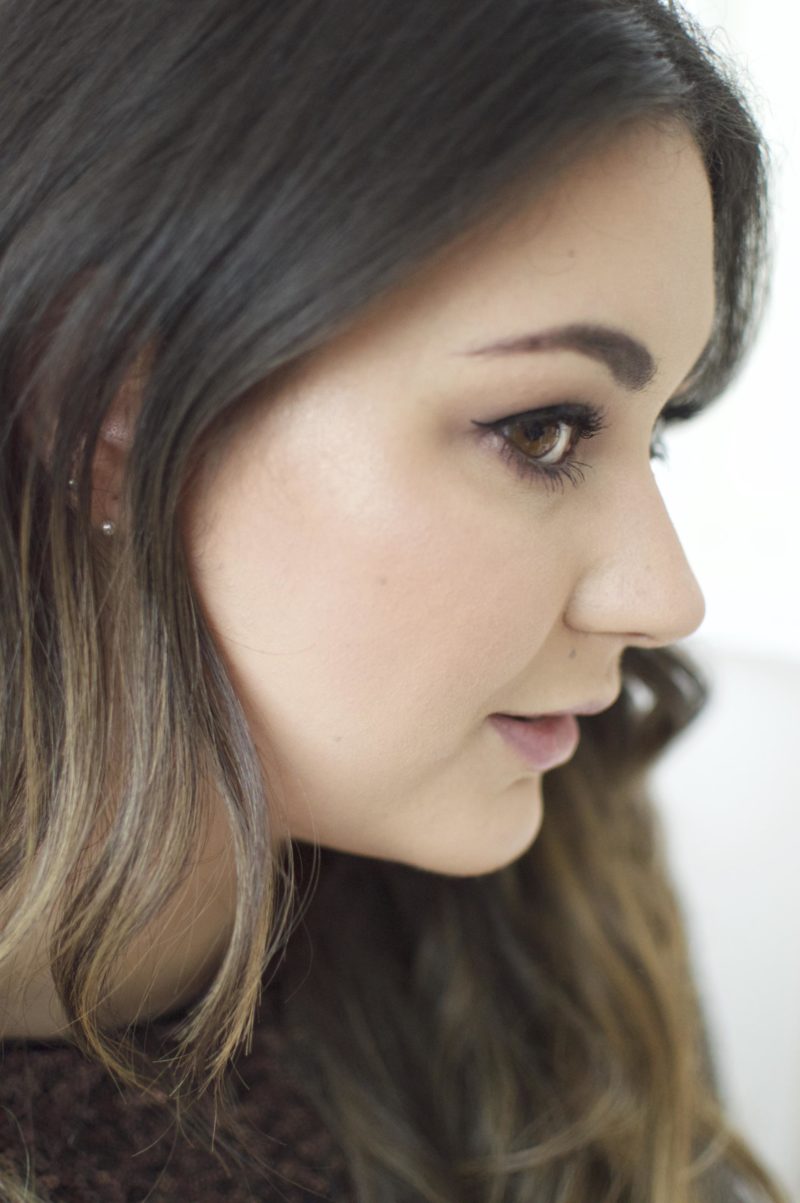 I was so excited to find the Rimmel Lasting Finish Kate Moss Lipstick 15 Year in the shade 'My Nude' in my package. This shade is a stunning neutral nude, perfect for lots of skin tones. I have been a fan of the Lasting Finish Kate Moss Lipsticks for such a long time, so the 15 Year anniversary rose gold packaging is such a treat!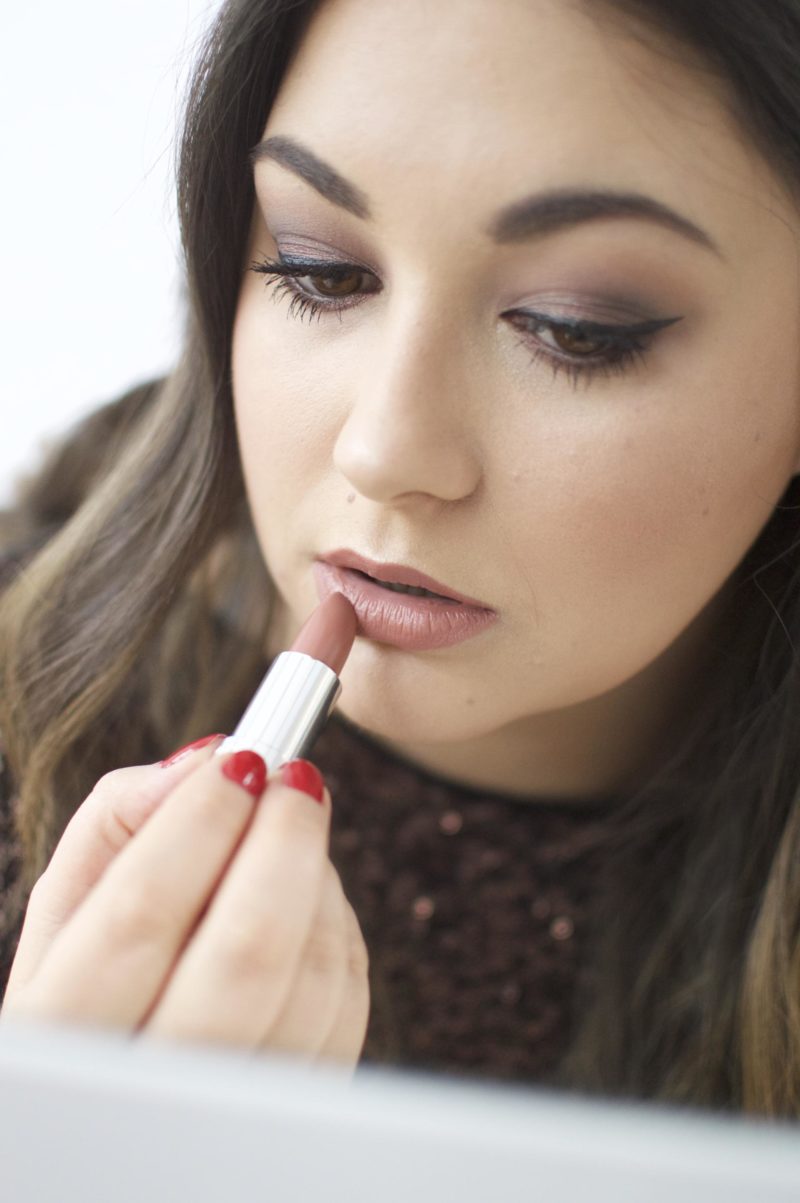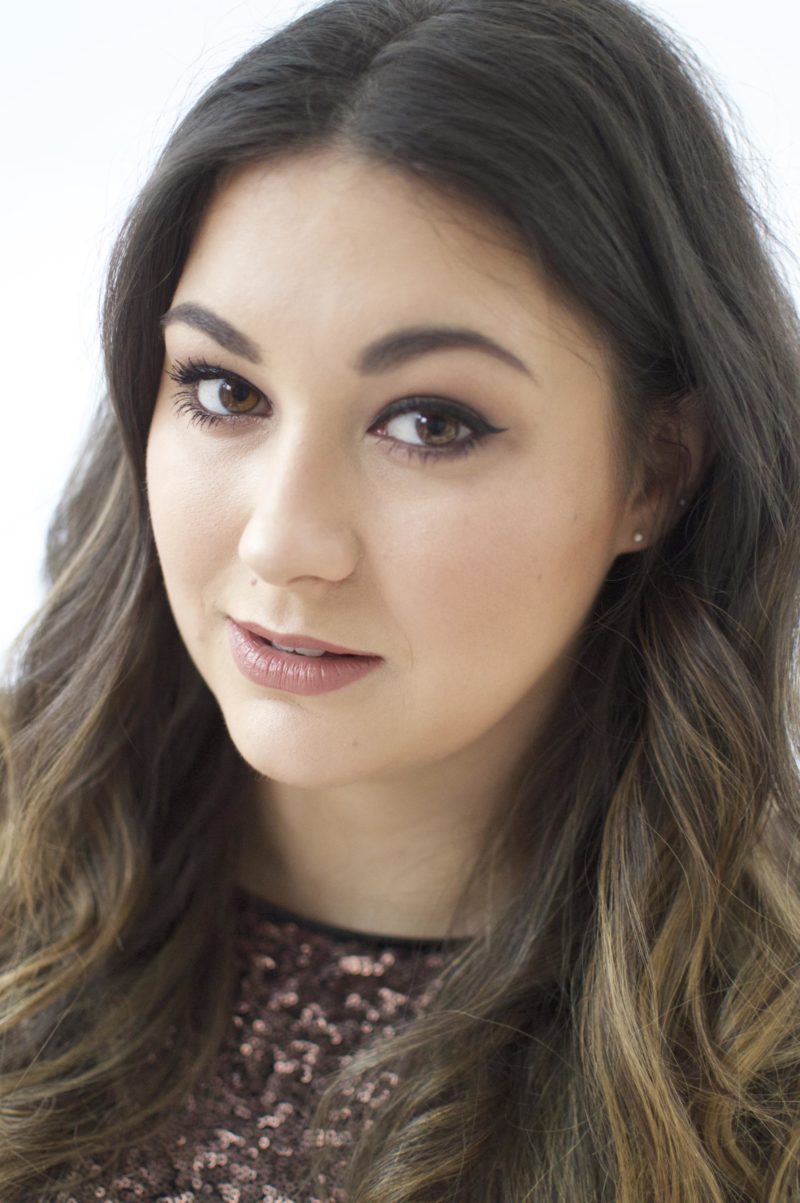 What do you think of my New Years Eve look? If you're going out celebrating, let me know in the comments what you're doing!
Happy New Year Everyone, Thank You for Reading!
Sam
Follow Made From Beauty on Bloglovin'
unpaid post, all opinions are my own, contains gifted items