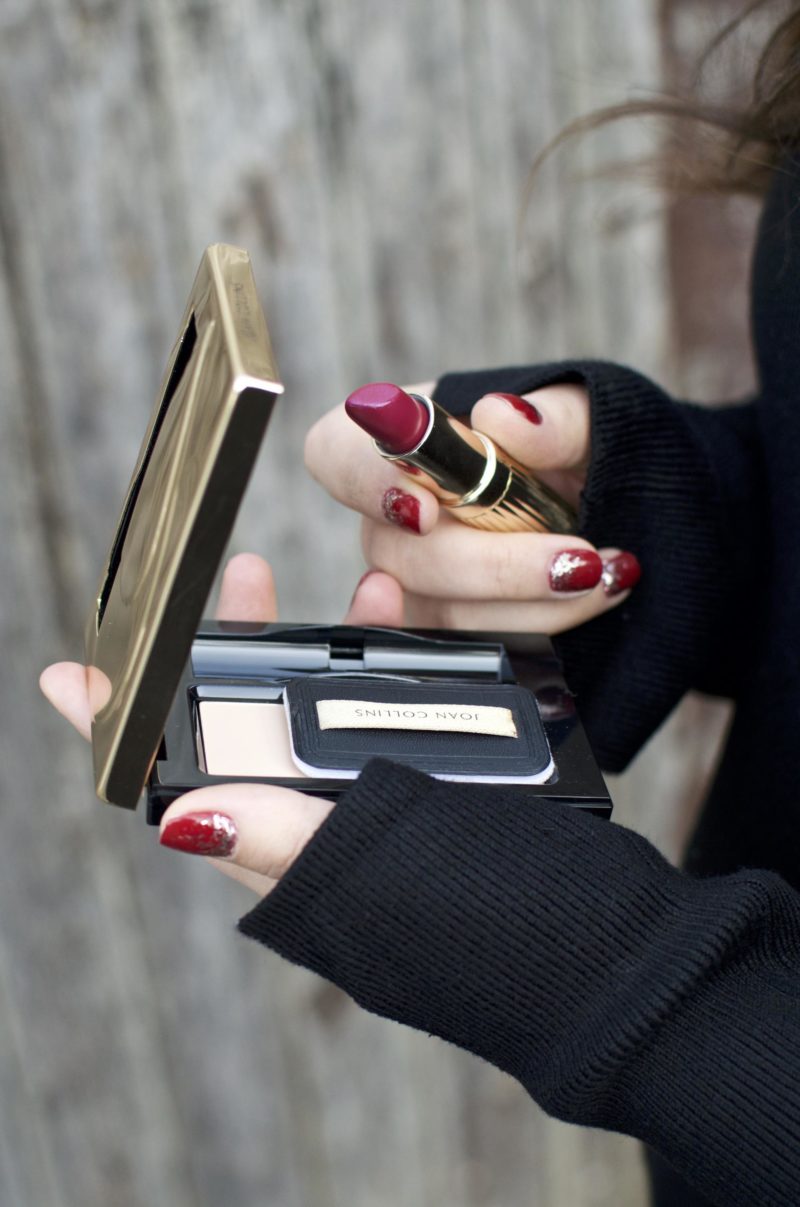 Staying glam on-on-the-go can be difficult. We've all been there with lipstick smeared everywhere, a shiny face and smudged eyeliner. The amount of times I have just wished for an easy, everything-there compact in my bag! Well, now one of the most glamorous women on the planet; Joan Collins has made the worlds greatest touch up compact.
The Compact Duo houses an incredible cream lipstick and a gorgeous setting powder all in one, easy to use, portable compact. If you're on a night out, or like to just touch up throughout the working day – the Compact Duo is the perfect product.
Over the past few weeks I have been trying out the products, carrying them with me everywhere I go, and now I'm ready to report back; spoiler alert: they rock!
On the left hand side of the compact is the Joan Collins Meticulous Pressed Powder. This is a brilliant touch up powder because it is so finely milled. The last thing you want on-the-go is a heavy powder. You want to be able to dust and pat on powder that you have confidence in. One that you can layer up on and know that it will not get cakey. Well, this powder is exactly that! The powder manages to even out the tone of skin and mattify without looking flat or dry. Joan Collins has developed this powder to have micro light reflecting particles to ensure you can still keep your glow without being overly shiny.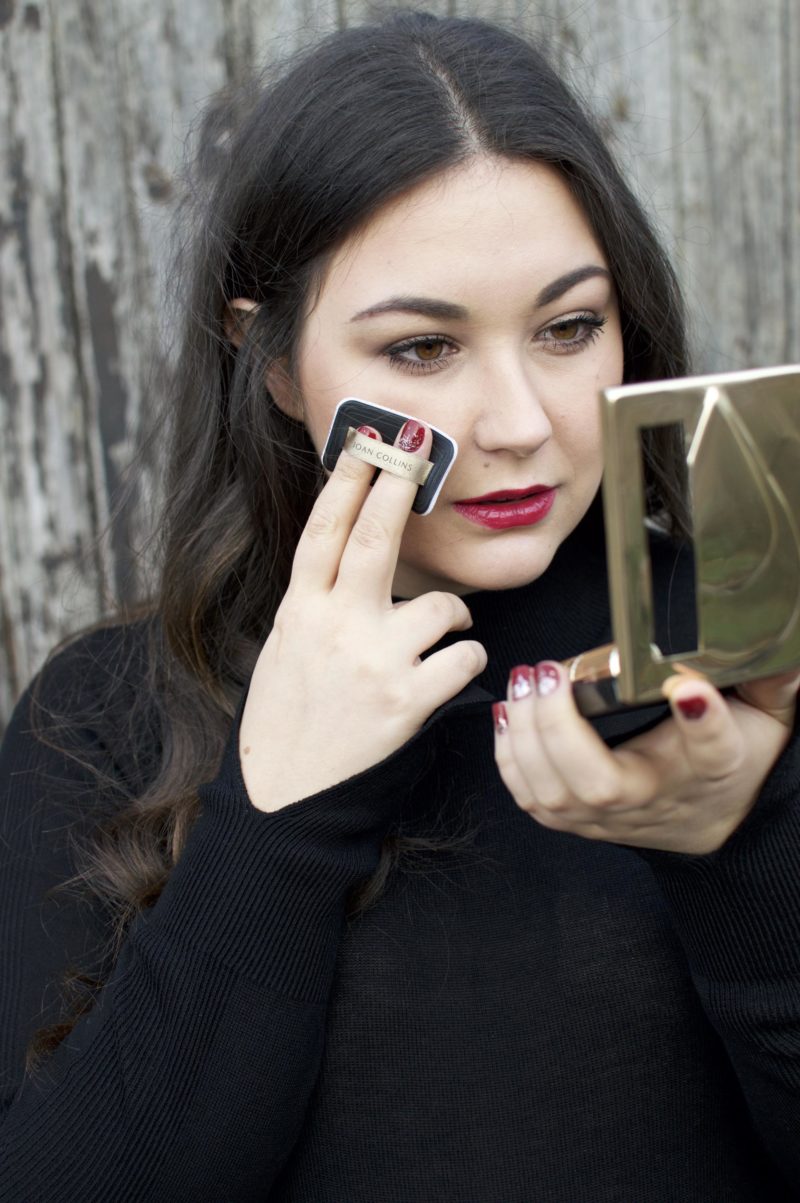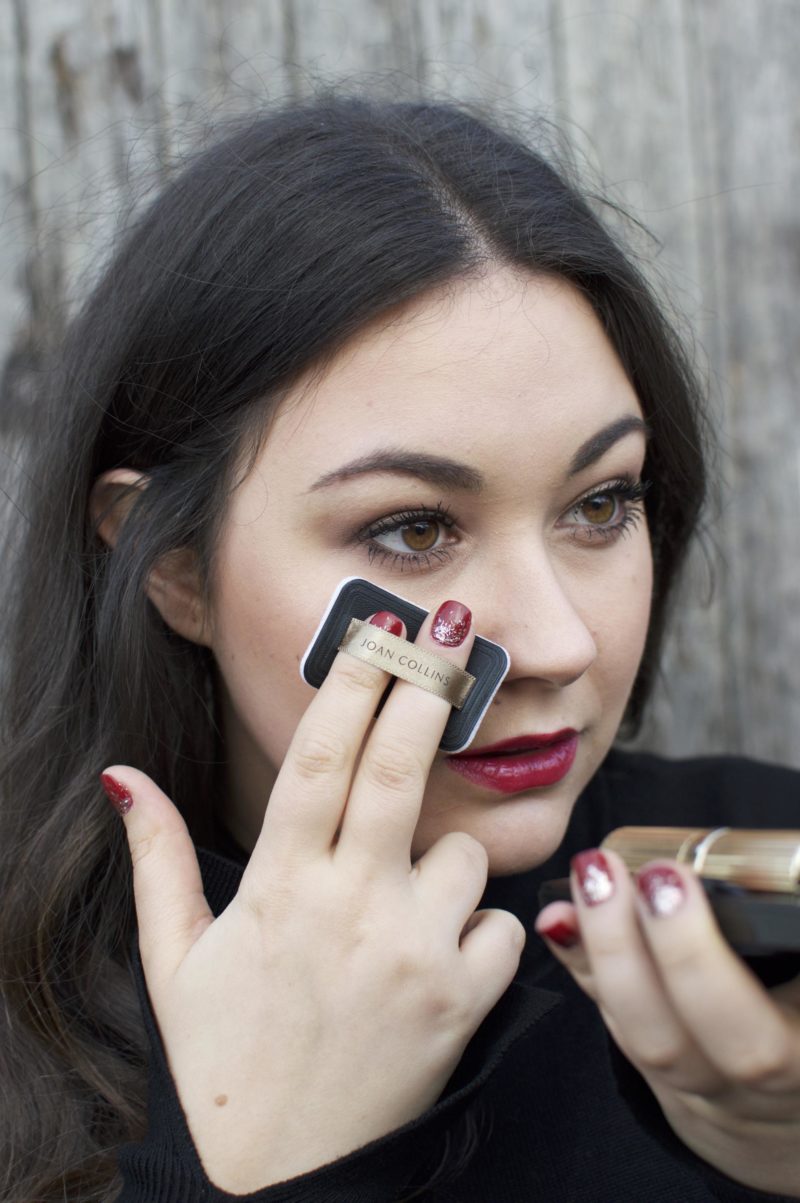 I use mine on-to-go with the puff with comes in the compact. This is great for just adding a light layer of powder to the T-Zone. I have also found that I am just about able to build this up to a little bit of coverage in areas that my makeup has disappeared thought the day. My chin is notorious for eating foundation, so being able to cover up any redness that appears there throughout the day with this powder is a bonus. I also find the powder strangely moisturising – I mean, yes it's not the same as applying a cream, but it sort of hydrates the skin slightly and smooths over things like fine lines and pores evenly.
On the right hand side of the compact is the Divine Lips Lipstick in Lady Joan. This is a great shade for this time of year; a dark fuchsia with a touch of pearlescence. I like how this lipstick is creamy and easy to apply and wear. The dark berry is just the type of shade I want to reach for during the colder months.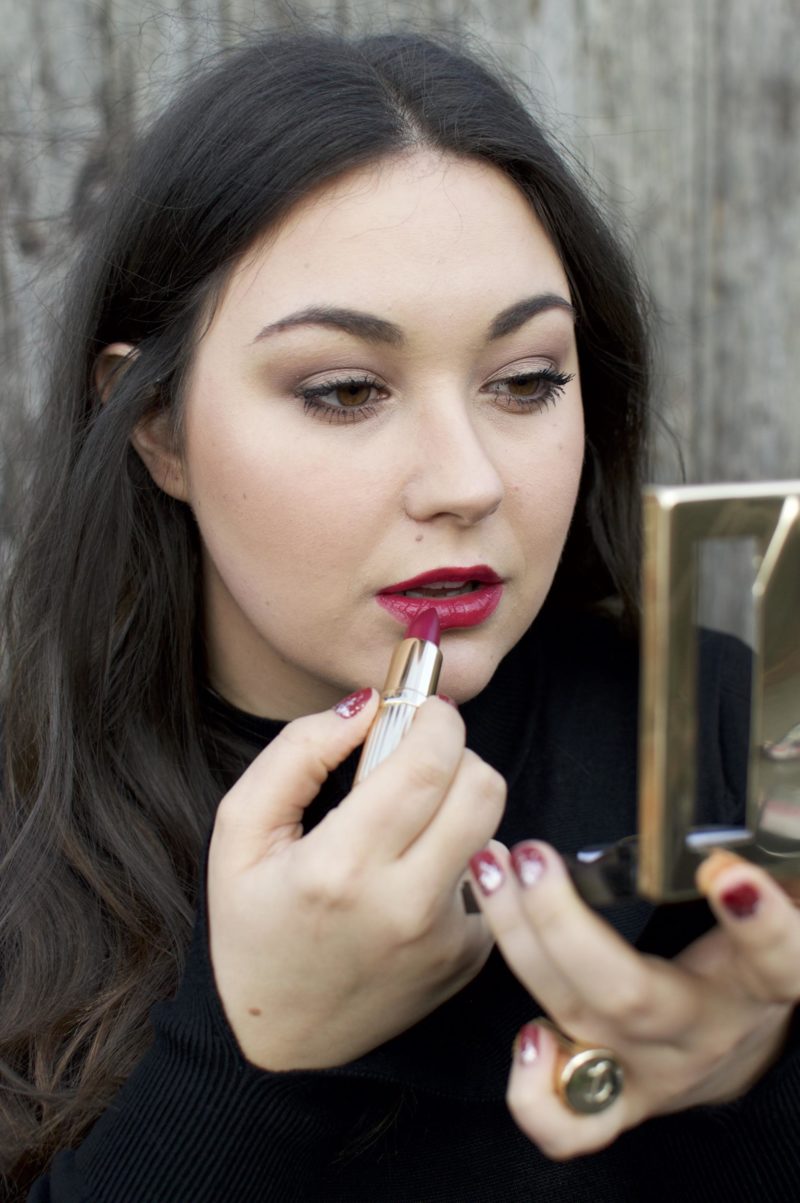 Can we just talk about the packaging a minute?!
I am so in love with the luxurious, gold packaging. The design is delightfully art deco, so chic and glam. It makes me feel like a real movie starlet every time I pull it out of my bag – and if a product can do that, well, I don't know what else you need! The compact comes with a large mirror in the top too, so this makes it really easy for applying both the powder and the lipstick.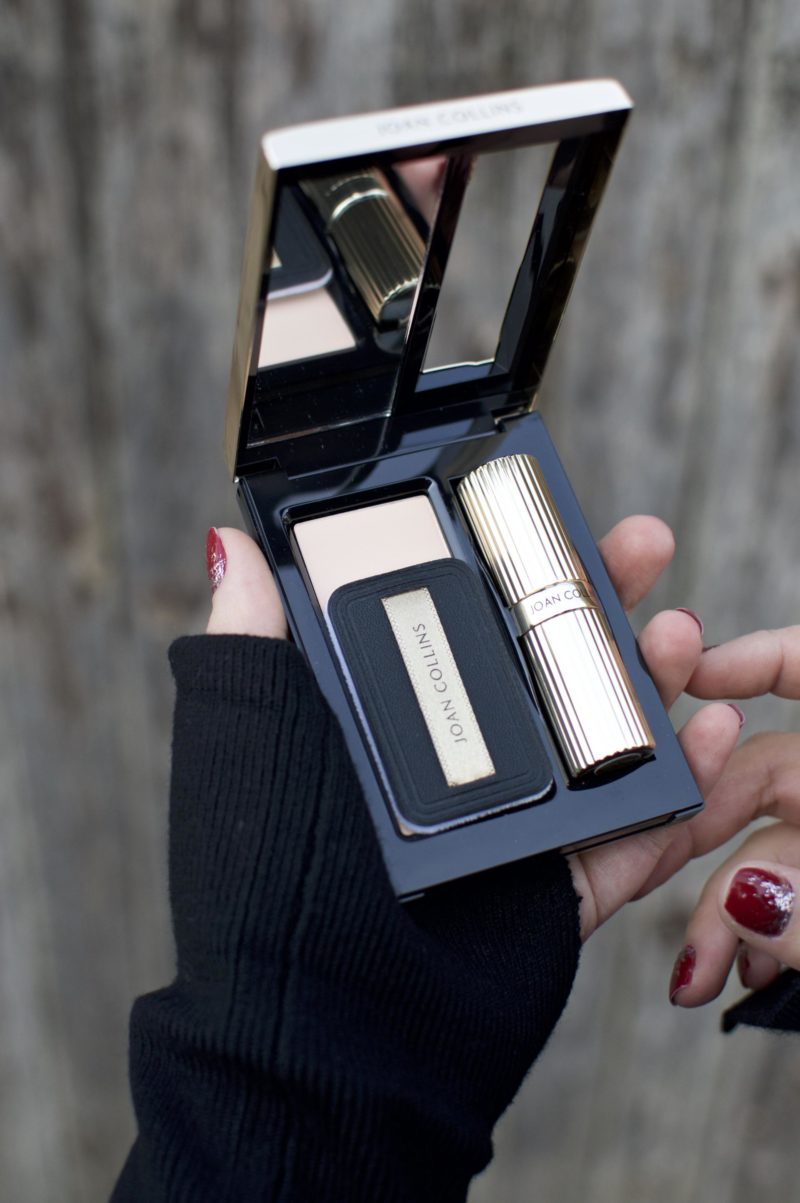 So have you tried anything from Joan Collins' Timeless Beauty? This is the first product I have tried, but I can see myself picking up other things from the range.
Sam
Follow Made From Beauty on Bloglovin'
unpaid post, all opinions are my own, contains gifted items