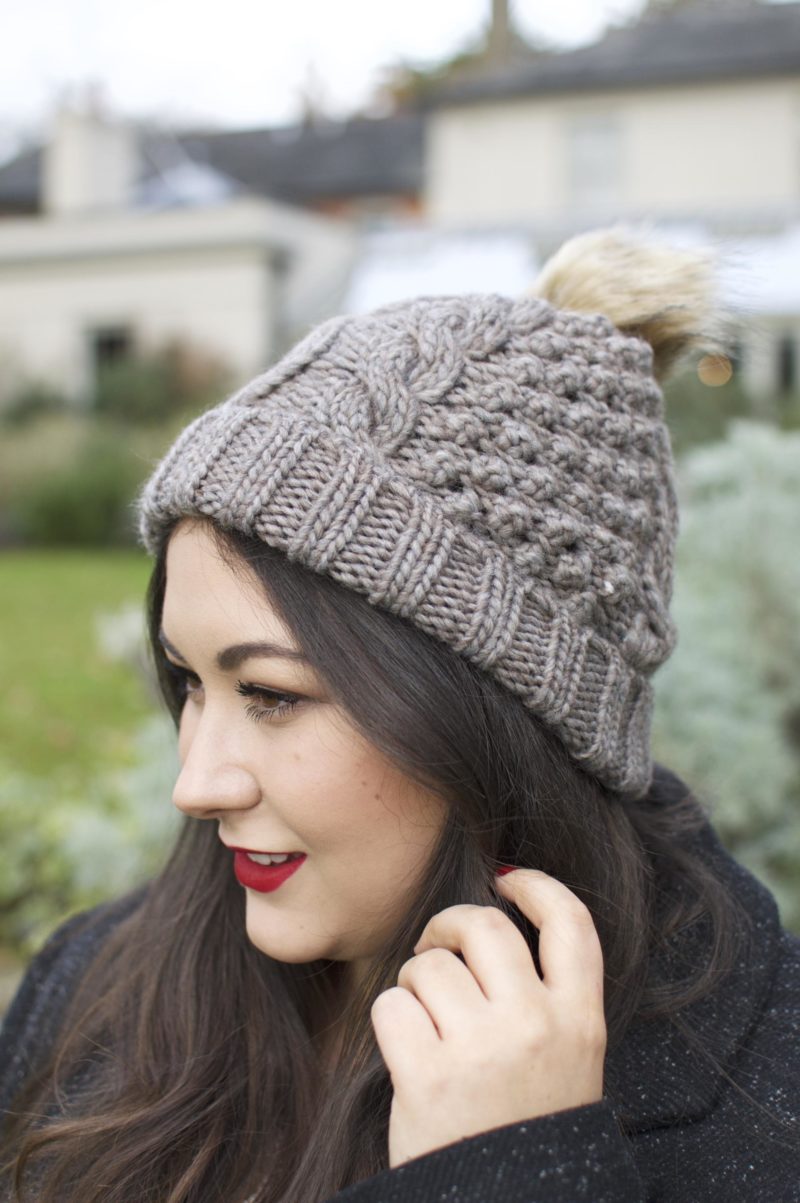 Earlier in the week Josh and I went on a super cosy, country getaway. As I've been doing a bit of shopping on ASOS recently (when haven't I?!) I thought it was the perfect time to take some snaps of my new favourite winter pieces from the site.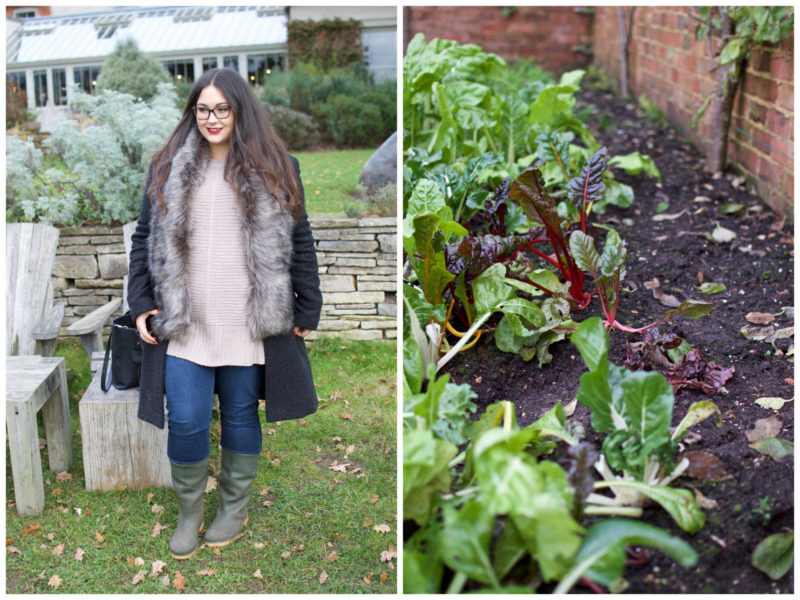 When we arrived at our hotel; The Pig in Brockenhurst, we had just come from a nice winter walk and were ready to check in before exploring the grounds. I had popped on my new favourite jeans; the Lisbon Skinny Mid Rise Jeans in Dark wash with a stepped hem. Although I had them tucked into my wellies, the hem on these is a gorgeous raw hem which is very in trend at the moment and surprisingly flattering. I also wore my super cosy Ultimate Chunky Jumper. I actually brought this Jumper from the Tall section as I wanted it to be a huge, long snuggly throw-on kinda jumper. I love the chunky knit of this piece, it's really warm and comfy. The oatmeal colour is perfect for this kind of weather when you need a jumper that will go with every outfit. To keep me extra warm I threw on one of my new coats; the ASOS Wool Blend Slim Coat. This has fast become my go-to coat for everyday wear throughout the colder months. The straight shape of the coat helps me feel like I'm put together but the speckled blend keeps it casual enough for wrapping up warm in for the 9-5. Talking of wrapping up, I'm so in love with this adorable Faux Fur Scarf from Stitch & Pieces. Very often I find faux fur can look cheap or plasticy – but the quality of this scarf was obvious as soon as I unwrapped it! I love the natural, stoney-brown colours, they are perfect for simple winter outfits. It also goes without saying that this piece keeps you uber warm and cosy in the blustery winds.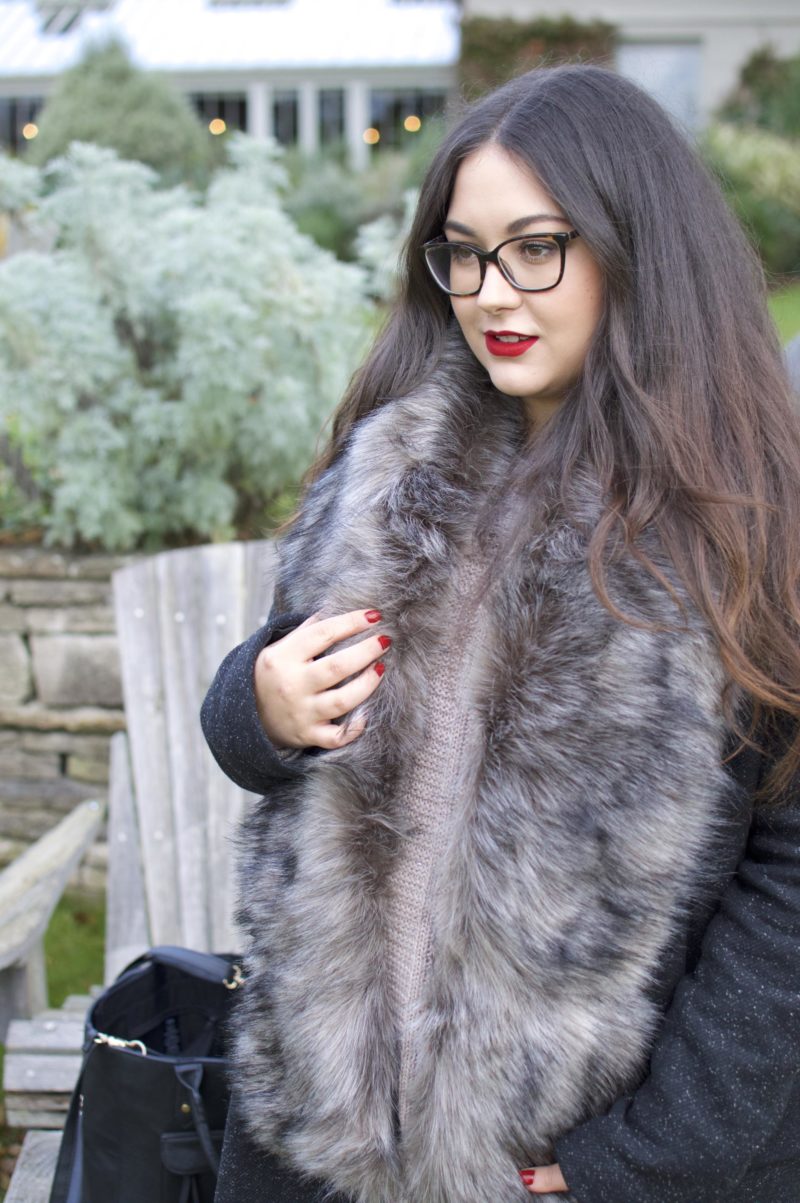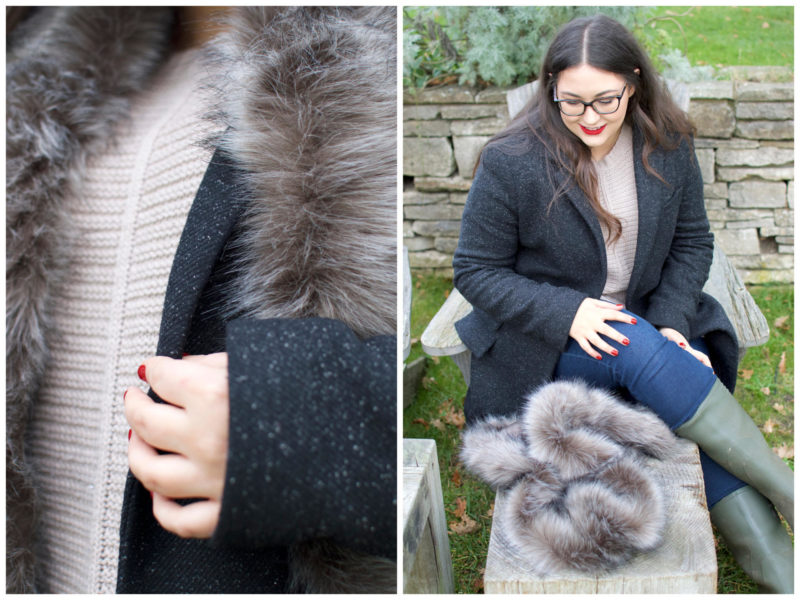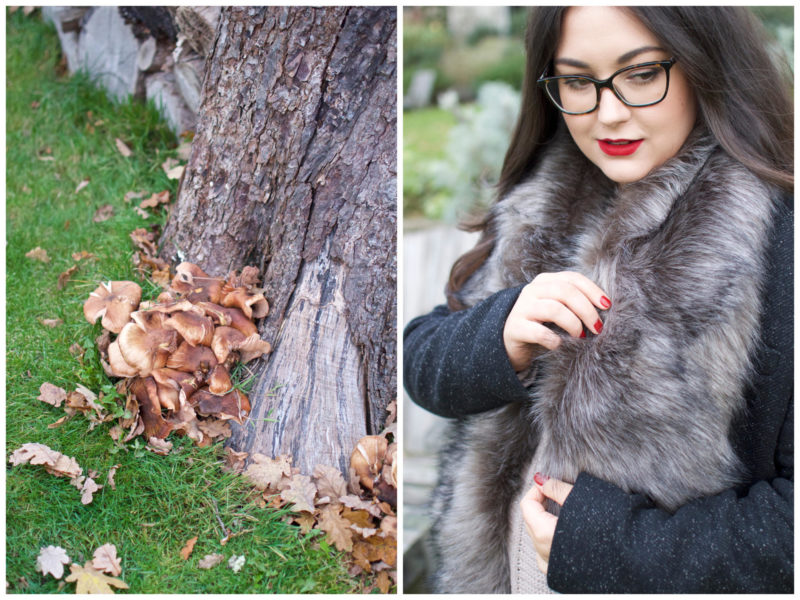 I also had my ASOS Wool Mix Faux Fur Beanie with me for extra warmth!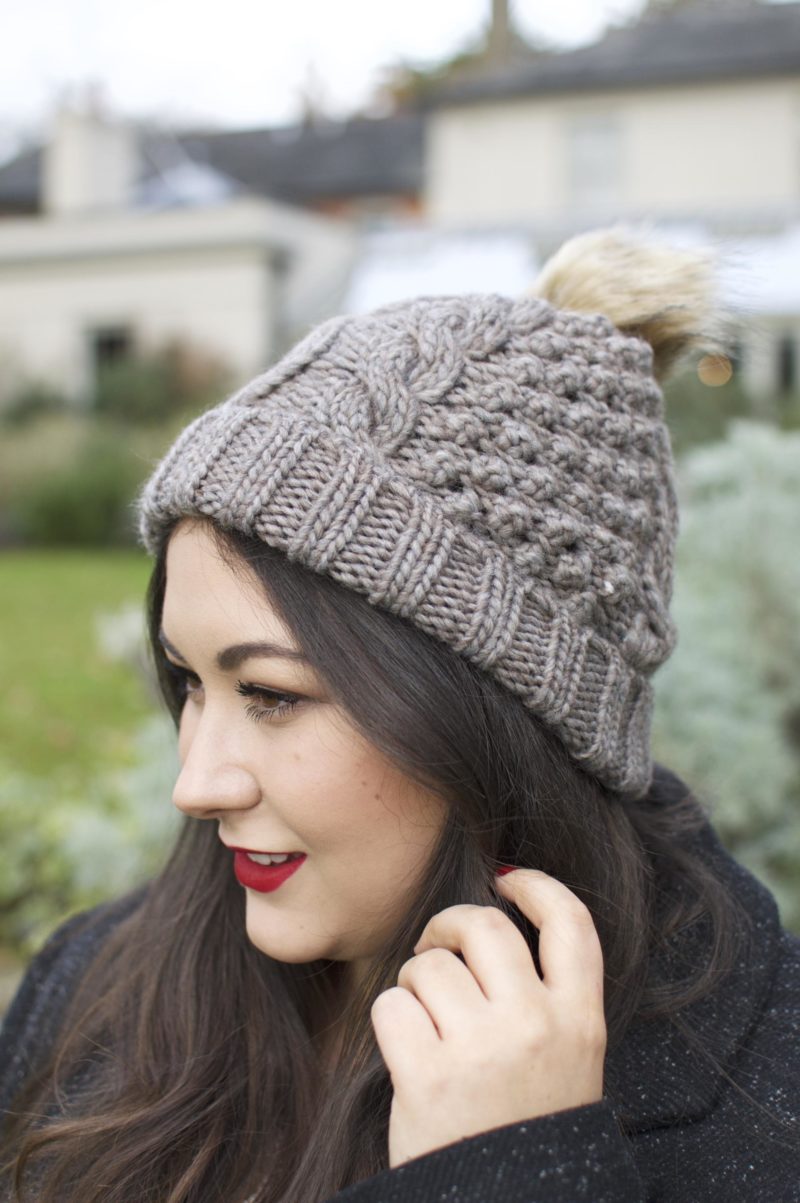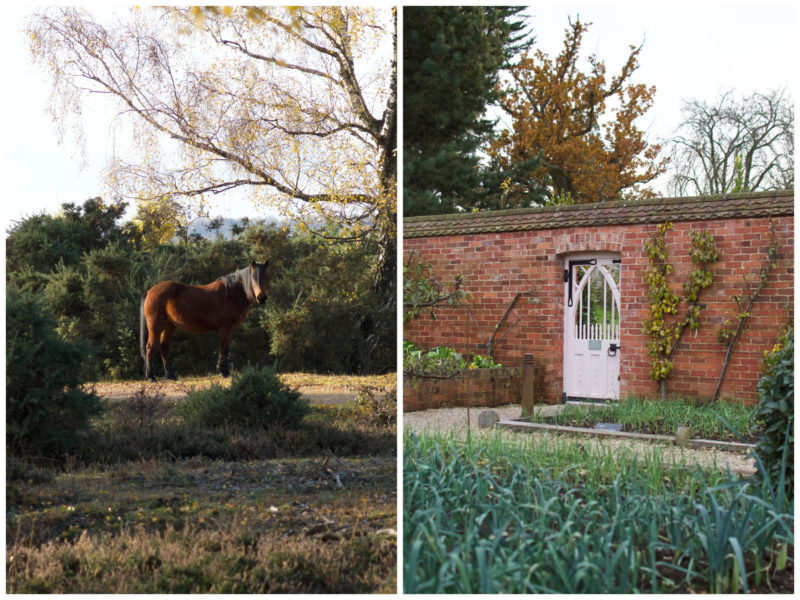 That night I had chance to change into my favourite comfies of the moment whilst reading a little – bliss! I have been loving these soft ASOS Traditional Jersey Pyjamas in Grey. They are brilliant to snuggle up with a good book or magazine in and mean you can even be a little stylish whilst you catch 40 winks. The simple details, like the piping around the edges that finish these pjs off to a T! I made sure I was extra warm by popping on my new thick socks (these are from Primark cab you believe!). Personally, I think new socks are one of life's greatest pleasures, so much so I had actually saved this pair especially for the occasion! I also had on one my most list with pieces of the season so far; the ASOS Ultimate Chunky Cardigan. Just like the jumper in the previous look, this heavy weight, thick knit is perfect for simple winter outfits. Although I have got a lot of wear out of this piece around the house, I also love using it as a layering piece on very cold days.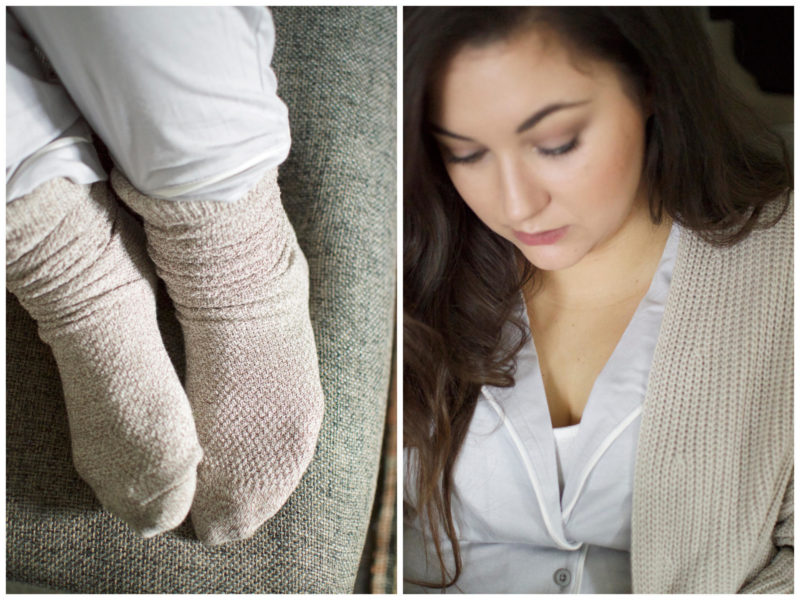 The next day we went out for a little stroll and I wore some of my new favourite pieces. The ASOS Ultimate Chunky Jumper with the High Neck is brilliant for slightly dressing up an otherwise boring outfit. We went for lunch straight after this walk, and I actually found this jumper to be classic enough to wear layered up on the walk or as a stand out piece at the table. Over the top I popped on my new ASOS Wool Blend Coat in Classic Fit. I love this coat for being a little more smart than the coat in the first look. It is just right to layer under during the day, and even doubles up as a evening coat when you need it to.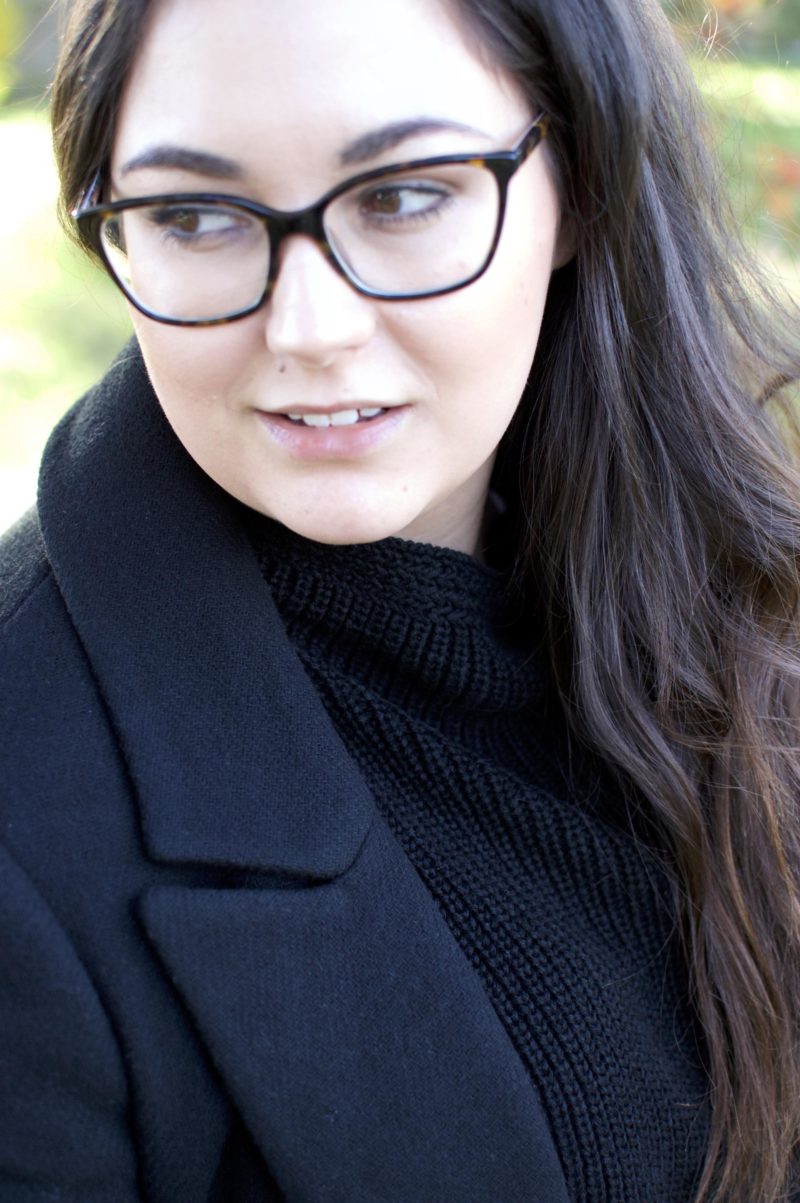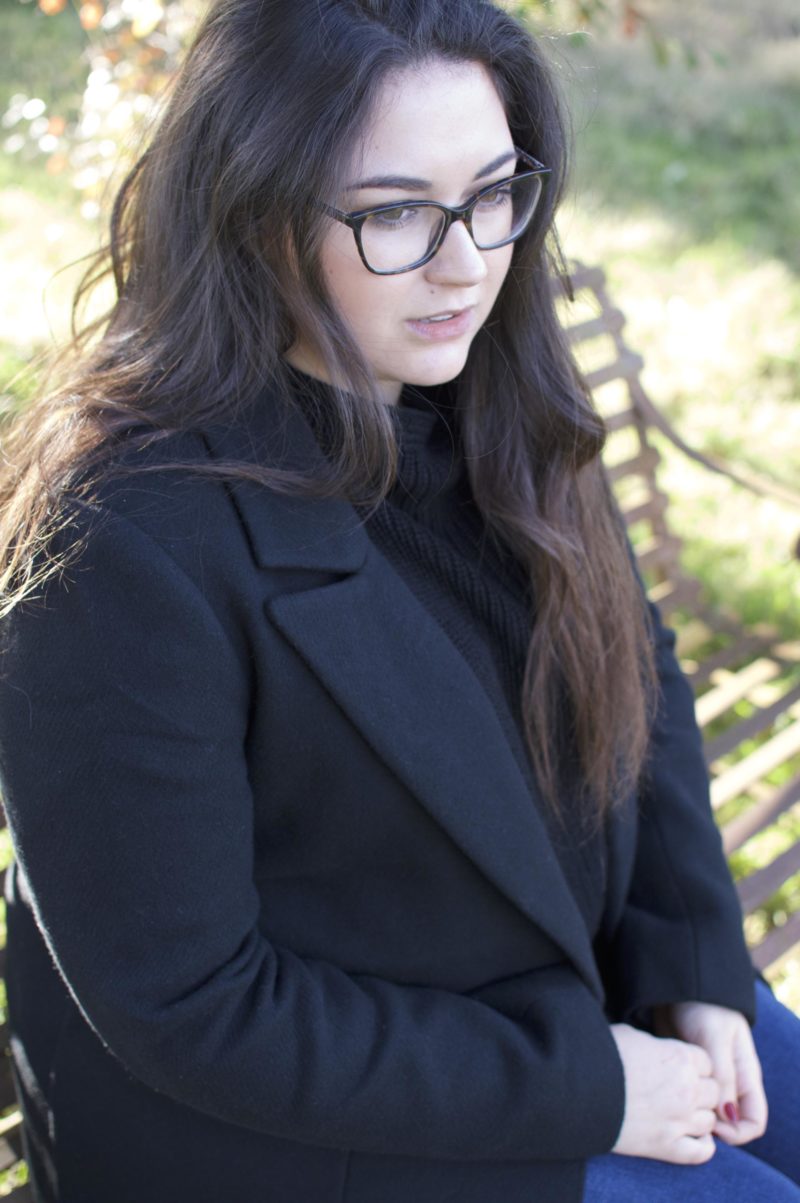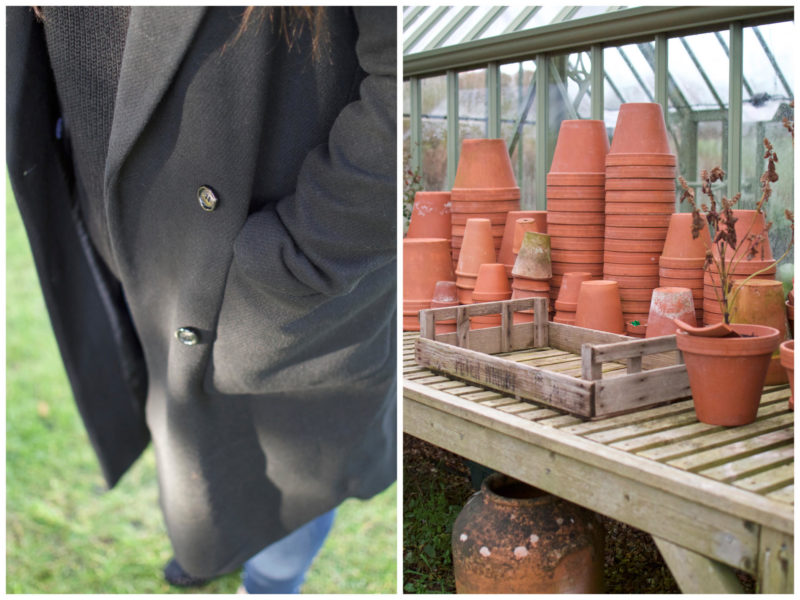 Finally, that evening I went to sleep in my favourite pyjamas of the moment; the ASOS Brushed Stripe Pyjama Set. I had had my eye on these on the site for months, and am so glad I finally purchased them. They might not be the first type of pjs you think of for the colder weather, as they are relatively thin, but I like to just use lots of throws and duvets to get cosy with. I am head over heels for the pattern on these; a modern twist on the classic.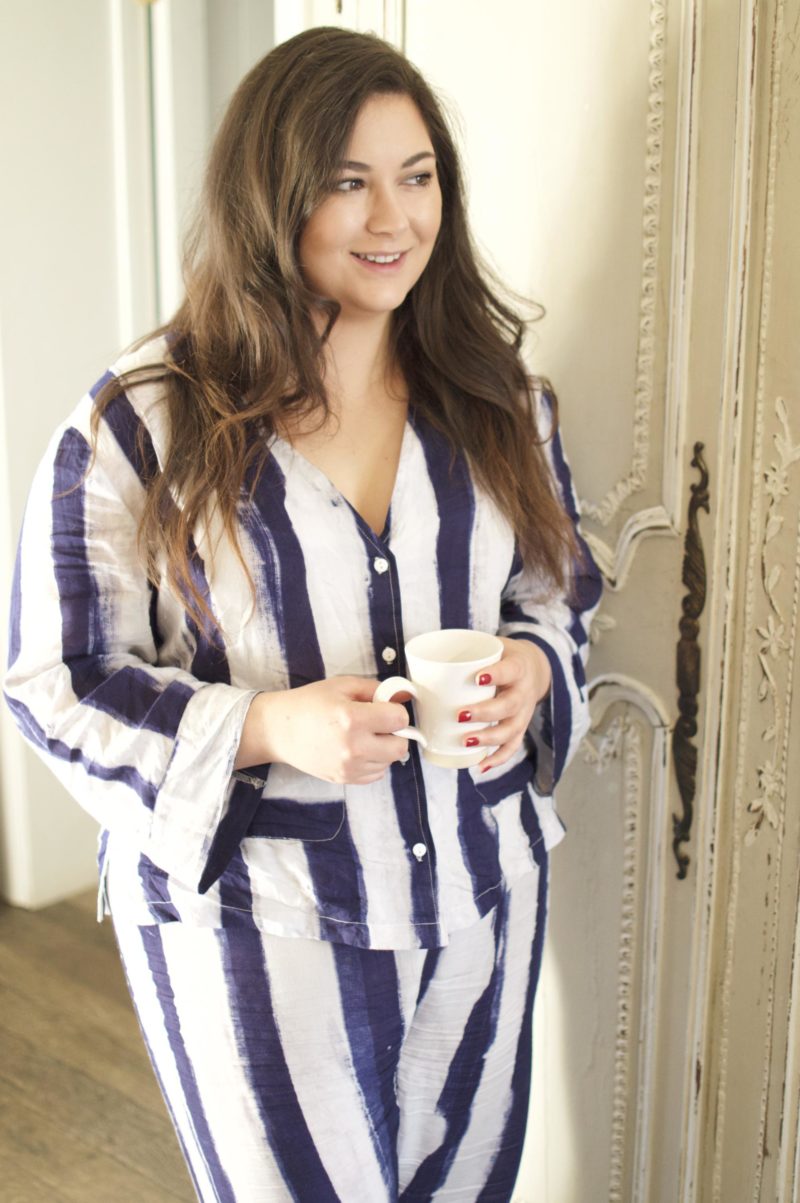 So have you brought anything from ASOS for the colder months? Let me know in the comments below!
Sam