If you've been an avid reader of Made From Beauty for a little while, you'll know not that long ago I teamed up with REN to try out their new Flash Hydro-Boost and give you guys the lowdown in THIS POST. Well, today I have joined the brand again to try out one of their cult products; the Glycolactic Radiance Renewal Mask.
If, like me, you like to get your beauty fix from the glossy pages of Vogue, you would have almost definitely heard of this product. For years now the Glycolactic Radiance Renewal Mask has been hailed by the industries finest as the on-stop product for glowing, bright skin in just one application.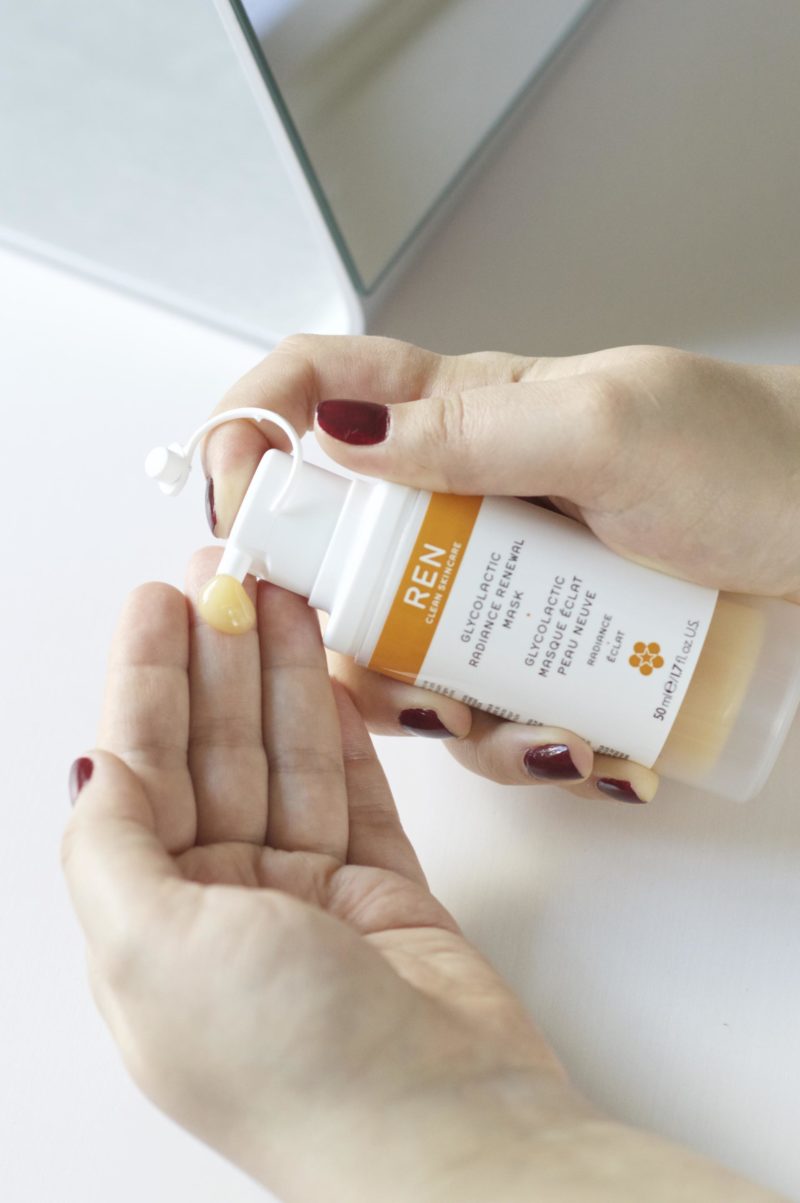 The mask is made up of acids that gently exfoliate the skin for a fresh, new complexion. There is glycolic acid from pineapple extract, lactic acid (an ingredient that my skin always agrees with) from passion fruit extract, citric acid from lemon extract and tartaric acid from grape extract. Now although all those acids might sound a little scary to put on to the skin, because they are all from natural origins they are surprisingly gentle – but that doesn't mean this mask isn't effective.
After leaving the sweet smelling, fruity mask on for about 10 minutes my skin was totally transformed. It was bright, clear and smooth. With the change in weather, I had been suffering from a little bit of dry skin around my chin. But after washing the Glycolactic Radiance Renewal Mask off all that dry, flakey skin had just disappeared.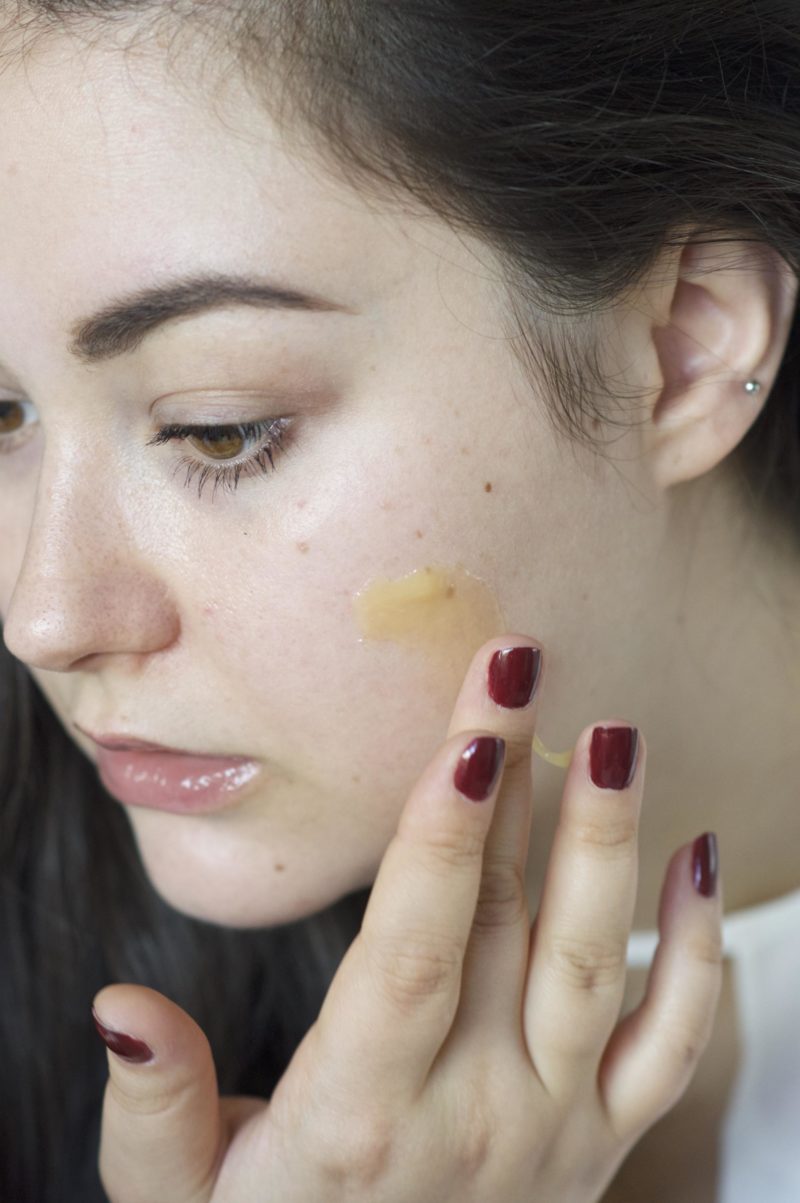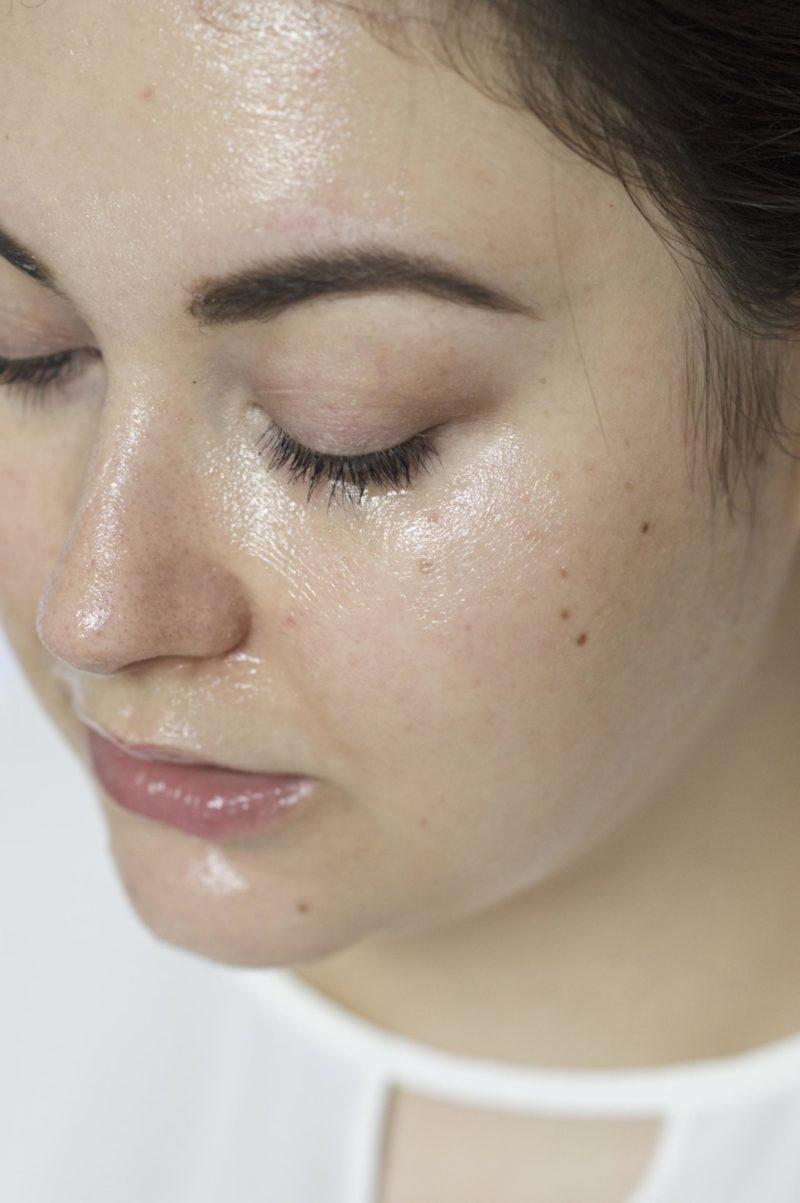 My skin was also so soft and smooth, probably due to the heaps of omega 3 and 7 from the arctic blackcurrant seed oil in there. This beautiful ingredient helps skin repair and reduce inflammation. So for those who have found that glycolic products can leave them with a little bit of redness (which isn't anything to worry about anyway) this product might be the one for you to try.
Whilst wearing the mask I did feel a slight tingling sensation. Although most people's first reaction to that might be to run and wash it off – this should happen, don't panic! I love that slight tingle, because it lets me know that that all important glycolic acid is working it's way through my dead skin (sorry no better way to put it).
My skin was really in need of a treatment like this. I find this is the perfect mask to use day or night! In the morning, it's perfect because skin is so smooth and soft, makeup just glides on. But I love to use mine as part of my nighttime routine, before the rest of my skincare, as then I know my serum is able to work its magic free of having to fight with skin surface issues. Brownie points to REN also for making such a hardworking product that gets the job done in 10 minutes!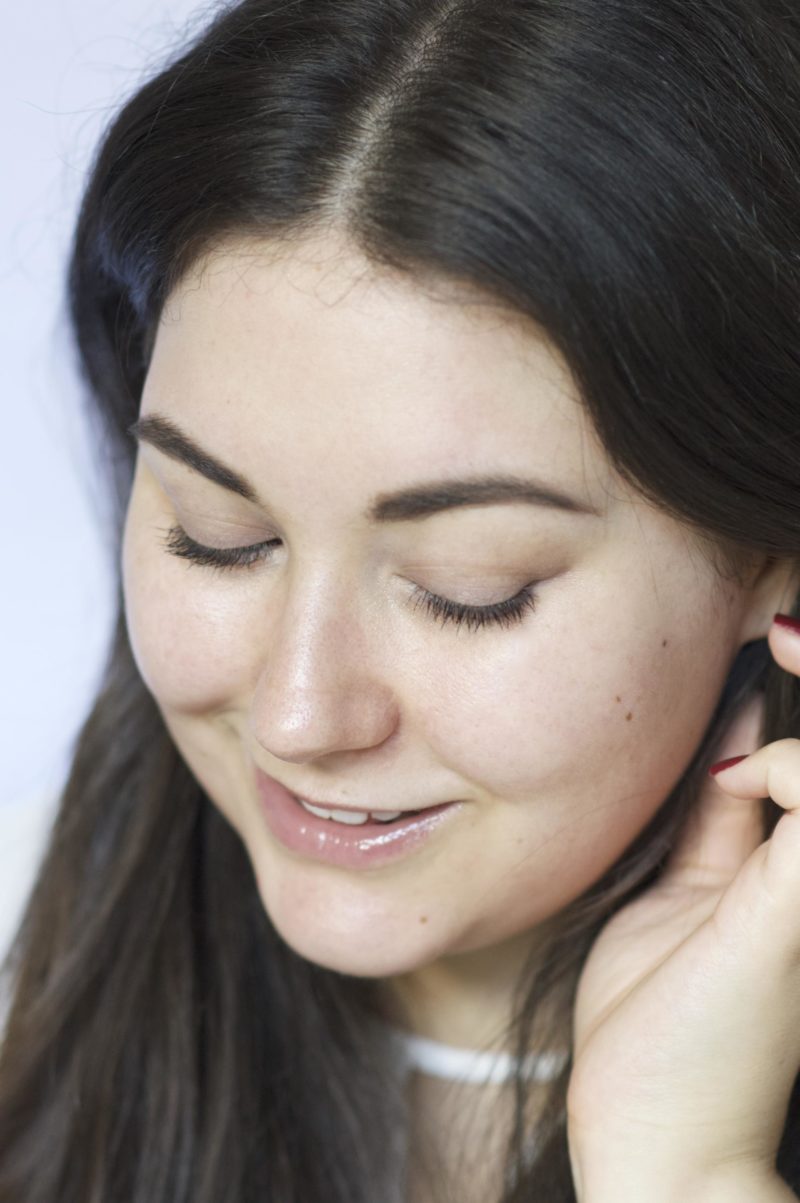 After only using the Glycolactic Radiance Renewal Mask three times (that's in just over a week guys, ok I'm addicted), my skin is clearer than before with less congestion. In the mornings my skin is bright and awake, even if I'm not, and my makeup has never gone on so easily!
So have you tried any of the REN masks? Let me know in the comments below!
Sam
Follow Made From Beauty on Bloglovin'
unpaid post, all opinions are my own, contains gifted items
Get an amazing 30% OFF the REN Glycolactic Radiance Renewal Mask & many more by using the code: MASK30 > HERE. Offer ends 31/10/16.