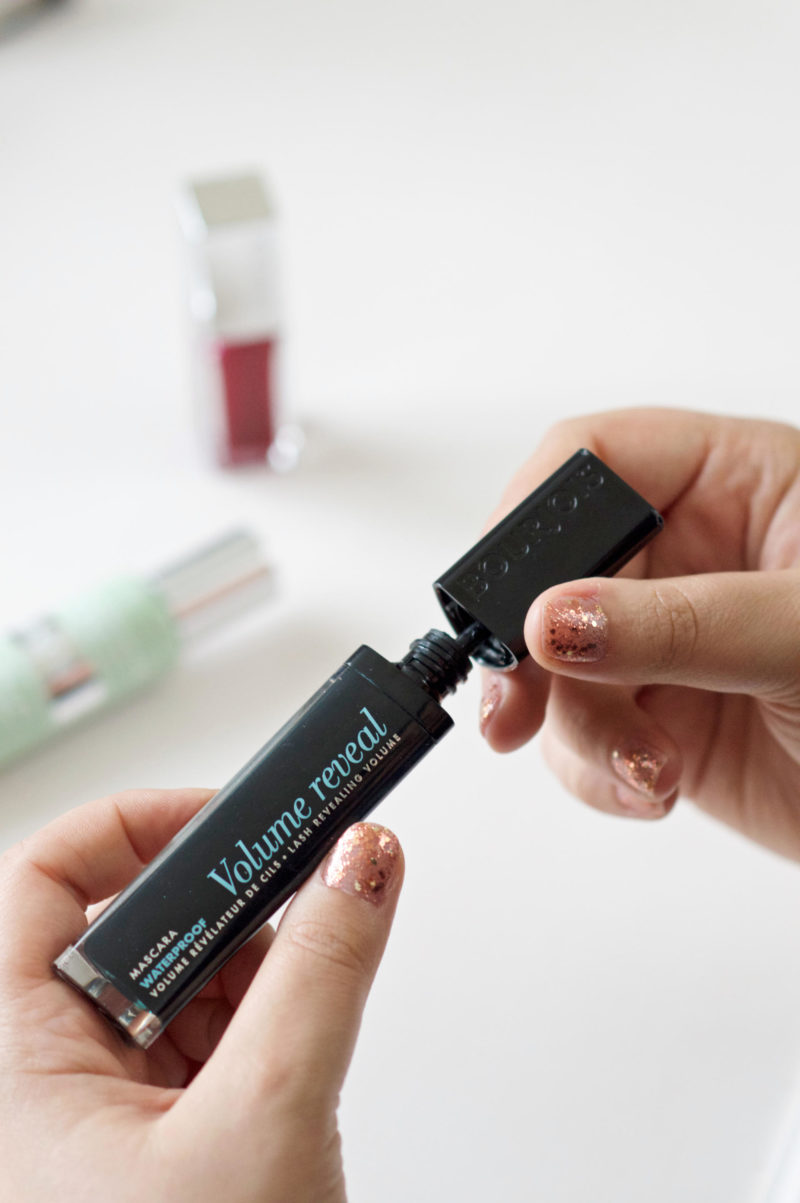 It has been a long time since I have truly fallen in love with an affordable mascara. I had got into the bad habit of always purchasing more expensive mascaras, which not only is bad for my bank balance, but is also a bit silly because there are some brilliant affordable formulas on the market. So when I saw the launch of the Bourjois Volume Reveal Mascara I thought I would take a chance with this little tube and see how I got on.
As you saw in THIS POST my previous mascara favourites were along the lines of the Too Faced Better Than Sex Mascara
 and the tarte Lights, Camera, Lashes! Volumizing Mascara. Both are amazing products and hold a special place in my heart, but they are also pretty expensive. The Bourjois Volume Reveal Mascara comes in at only £9.99 (on offer for £6.99 HERE), and at around half the price of my previous favourites, performs just as good if not better.
First up the packaging of this product is a stroke of genius! The tube is triangular, so it will not roll off your dressing table and is super easy to hold and control when applying the product. Then on the side is a skinny mirror. Now I know what you must be thinking, who needs a mirror on their mascara tube? And when I first picked this us and saw Bourjois has slapped a X3 Zoom mirror on the side I thought they had ruined the sleek packaging for a gimmick that no one will use. But – I was wrong! You see, as a glasses wearer, I can often find it really hard to see what I'm doing when applying mascara, so for me the magnifying mirror is a godsend (alright, granny!). Also, have you ever tried to do your mascara on a train, or in a hotel room without a mirror you can get close to? Believe me, neither one of those situations is easy – but the mirror on the tube means you can apply the product, with precision, anywhere, anytime.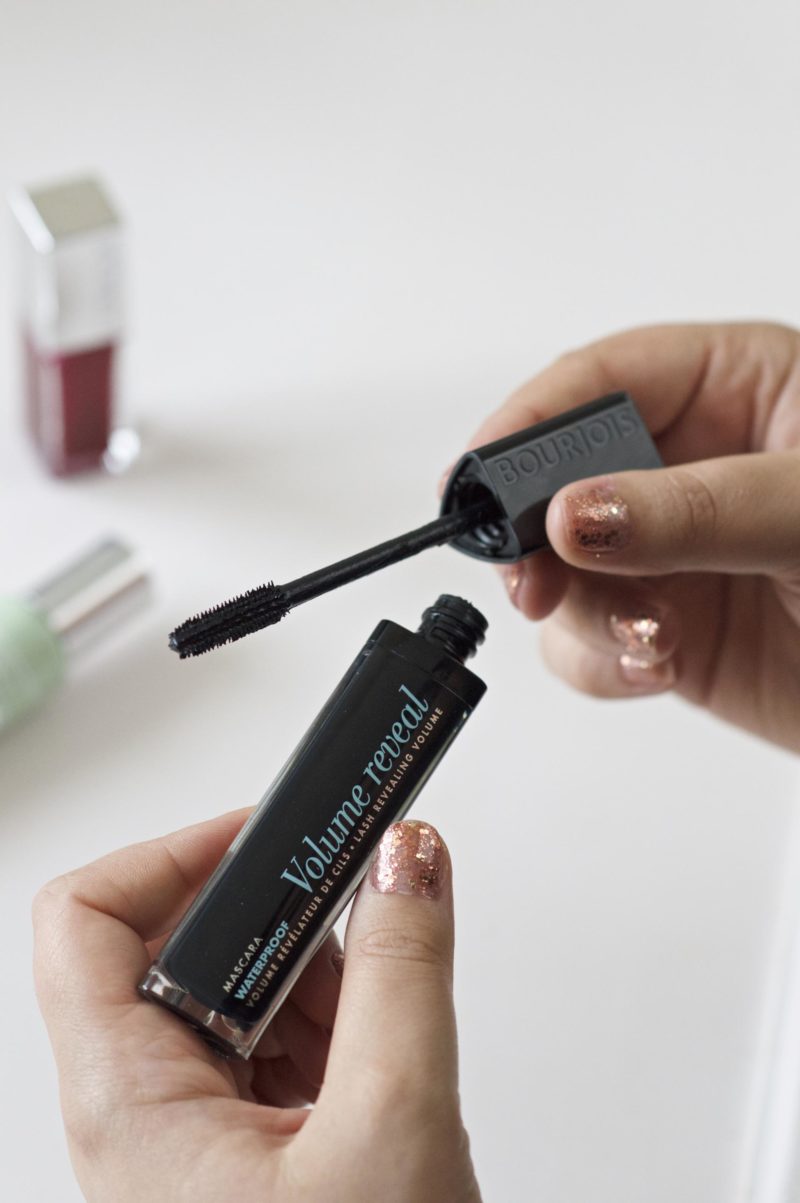 The wand has plastic bristles, which are medium and short in length (so no stabbing yourself in the eye) and slightly flexible. One of my other favourite highstreet mascaras is the L'Oreal Miss Manga, which although has a very different wand, also is very flexible. I find this to be great so you can really wiggle and coat the roots of the lashes with product. The different size bristles of the Bourjois Volume Reveal Mascara ensure you are really grabbing onto each and every lash for a fanned out, seriously dramatic look.
Formula wise, I couldn't be more impressed with this mascara. I chose to go with the waterproof formulation of this product, which is a new thing for me, and boy do I love it. I find the product is great to layer up, giving me the volume and length I want in just two coats, it is very black from the word go and manages to stay put all day with no flaking or streaking. If you are a regular reader of Made From Beauty you'll know I struggle with mascara smudging under my eyes and I so happy to say that this mascara doesn't! I have finally found my holy grail of hughstreet mascaras!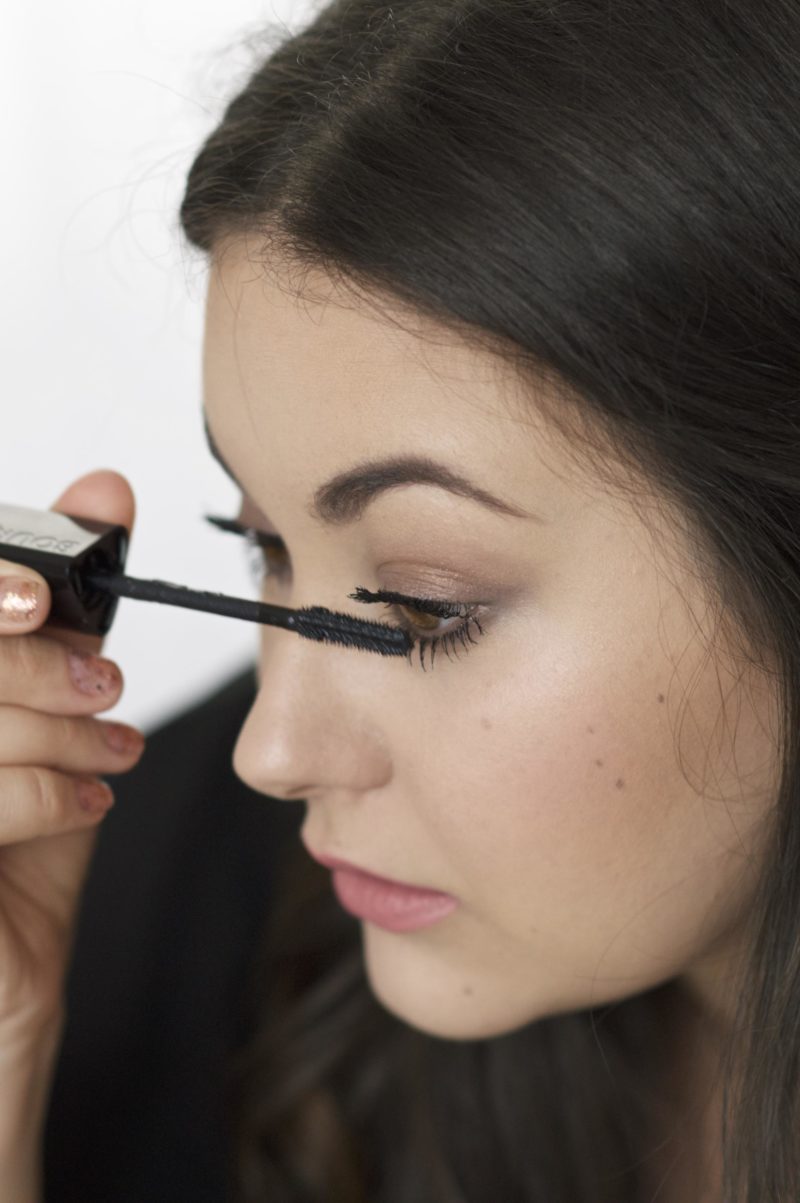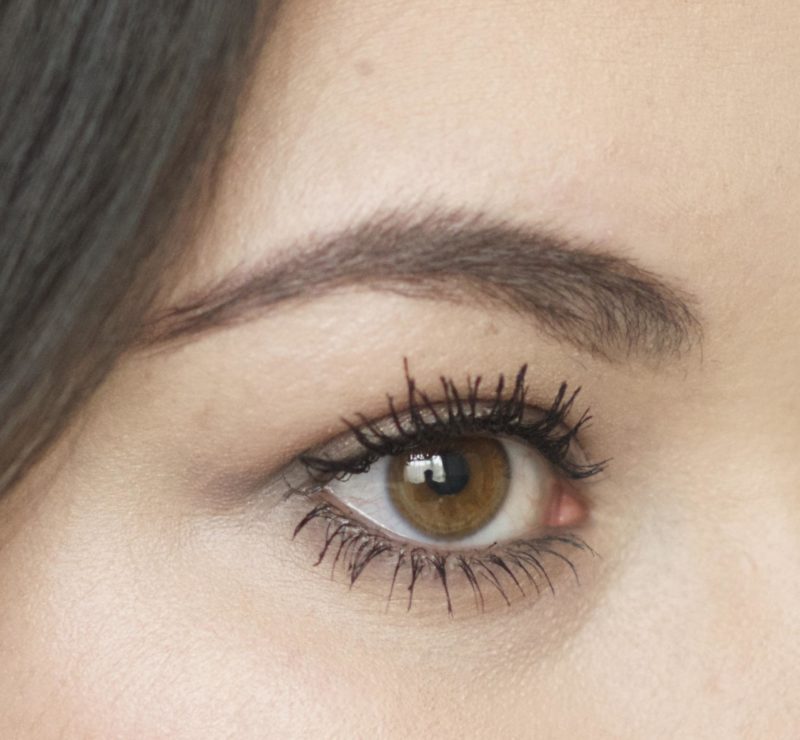 I have also found that the waterproof version comes off pretty easily at the end of the day. I can remove mine with a good cream cleanser (another new fav I'll be talking about later this week) which is pretty good – no fussing about with oils or operate eye makeup removers.
I know holy grail might be strong words after only about a week of testing it out – but when you know, you just know, you know? So do you think you'll be trying out the Bourjois Volume Reveal Mascara? Let me know in the comments below!
Sam