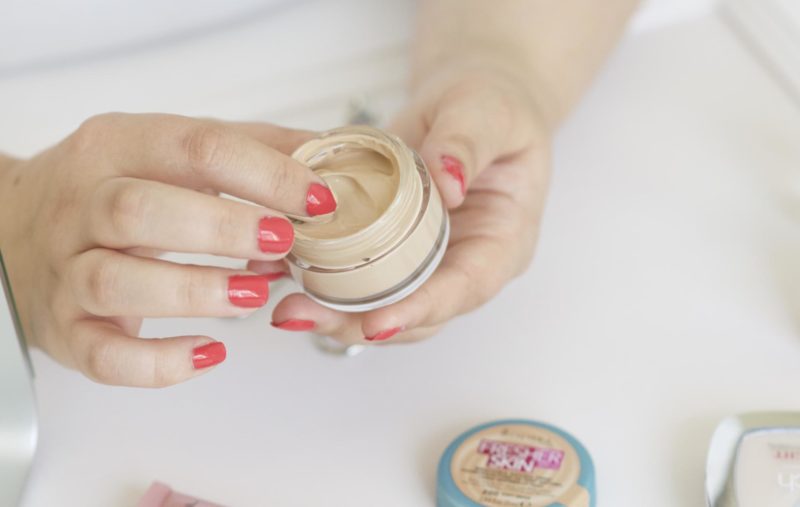 When I here the words 'fresh' and 'affordable' in relation to a foundation, I always want to check it out. So when I heard about the new Rimmel Fresher Skin Foundation, I couldn't wait to give it a go. After a couple of weeks scouting out my local Boots, the display finally arrived and I finally bagged myself a little jar of this new foundation.
The Rimmel Fresher Skin Foundation comes in 6 shades (which isn't the most impressive from the highstreet, L'Oreal have just launched 23 shades in their True Match line – impressive) but pretty normal for Rimmel. With a SPF of 15, and formulated with aloe, chamomile and sea algae extracts, Rimmel claim Fresher Skin will also help reduce the appearance of redness in the skin and even out skin tone over time. That seems to be a lot of impressive claims, so although it would be interesting to see if the formula really works to help improve skin, it is the immediate finish I was most interested in.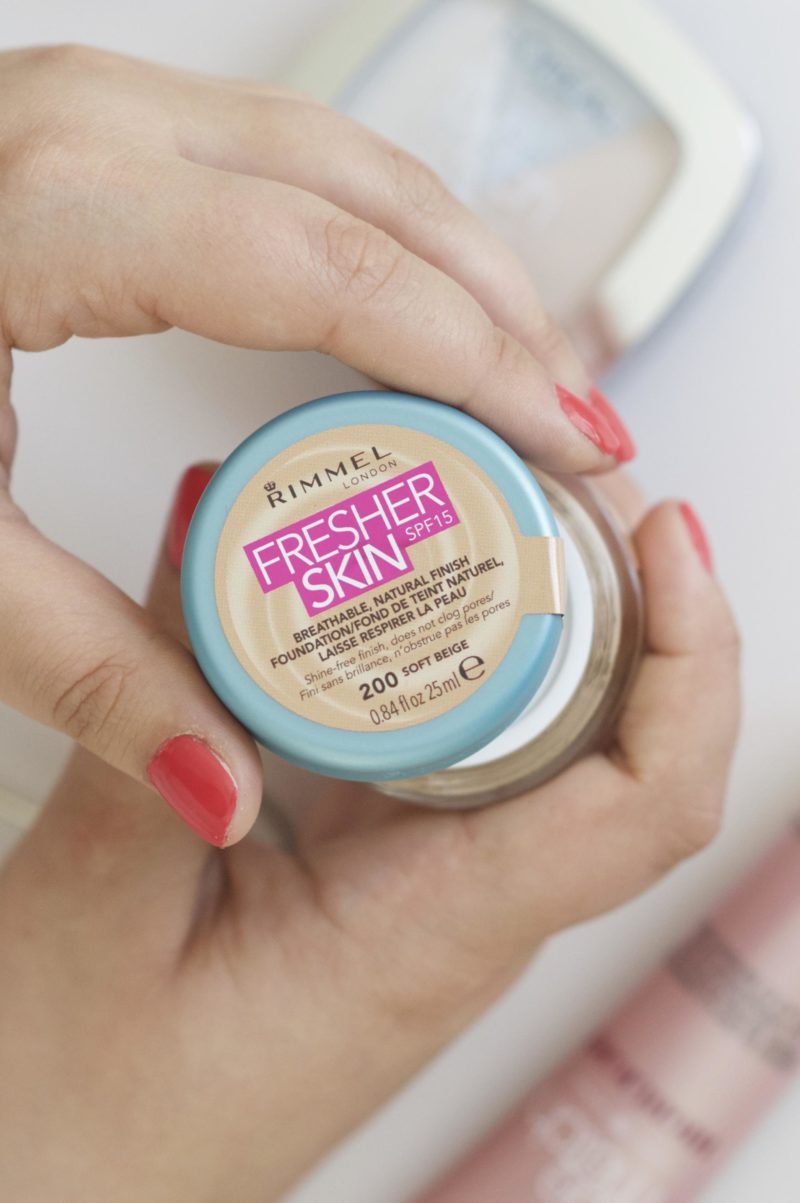 Fresher Skin is lightweight yet buildable in texture. It's almost gel texture is cooling to apply, smoothing on the skin and leaves you with a natural finish. I found the foundation gave me a light to medium coverage. With one layer the light coverage would be perfect for weekend wear, or everyday if you have good skin. I did like the fact that I was able to get a little more coverage with a second layer of product. I have found the best way to apply the foundation is initially with fingers. This way I am able to dot the product onto the skin and start to blend it in a little. I then use Beauty Blender to bounce the base into my skin to give me a streak free finish.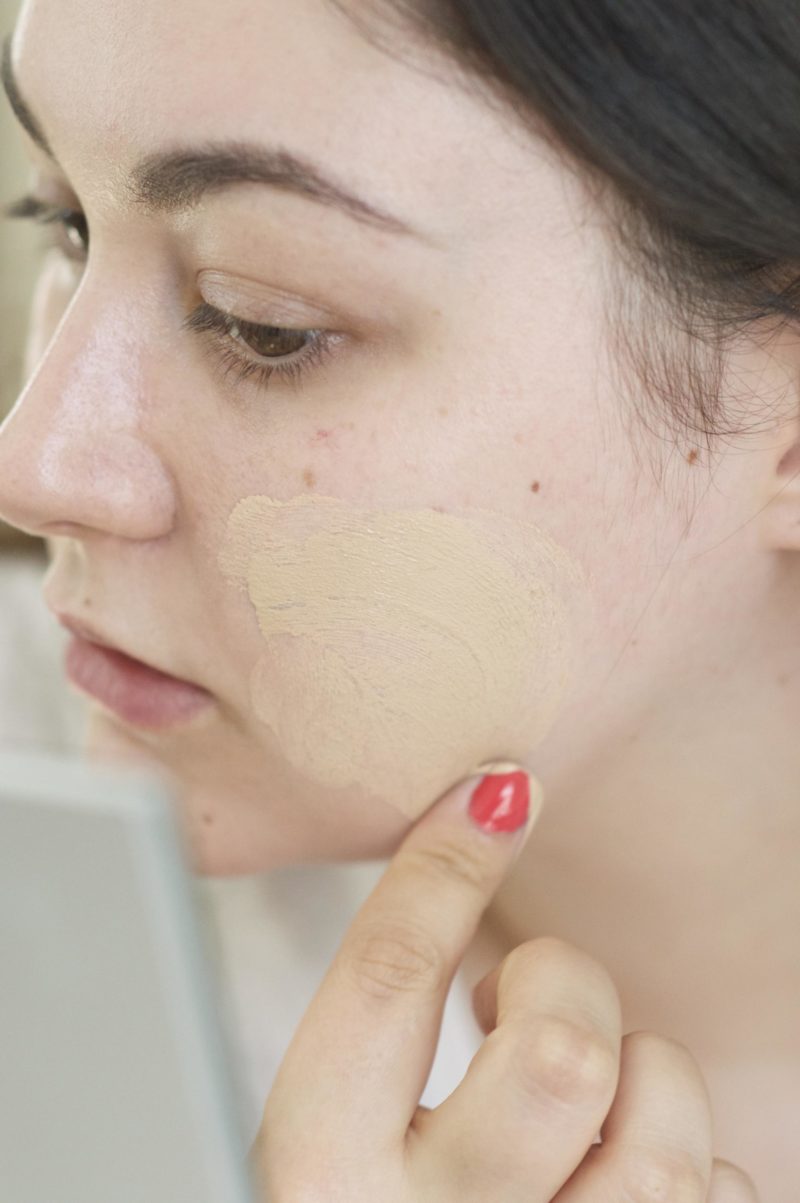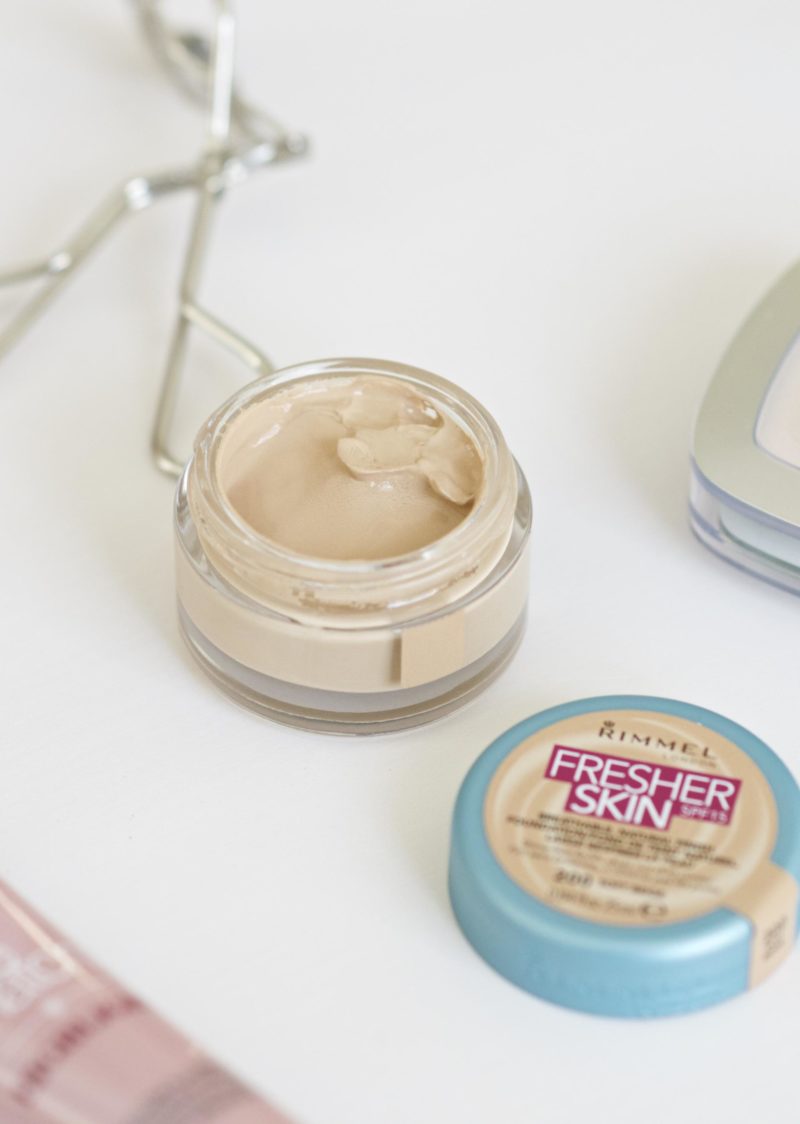 Rimmel have also used natural mineral powders in Fresher Skin to help absorb oils from the skin throughout the day, which honestly for me, ruins the finish of this foundation. When I first applied it I thought this foundation would give me a fresh, glowing look, but after only a couple of hours of wear I was left with a matte, oxidised finish. For this reason I would suggest choosing a shade lighter than you think you will be, to contract that orangeiness that started to peak through.
I will say that with a good moisturiser underneath, this foundation gave a a very natural finish, almost like skin. I was also pleasantly surprised with the lightness of the product on the skin. It is in no way heavy or cakey.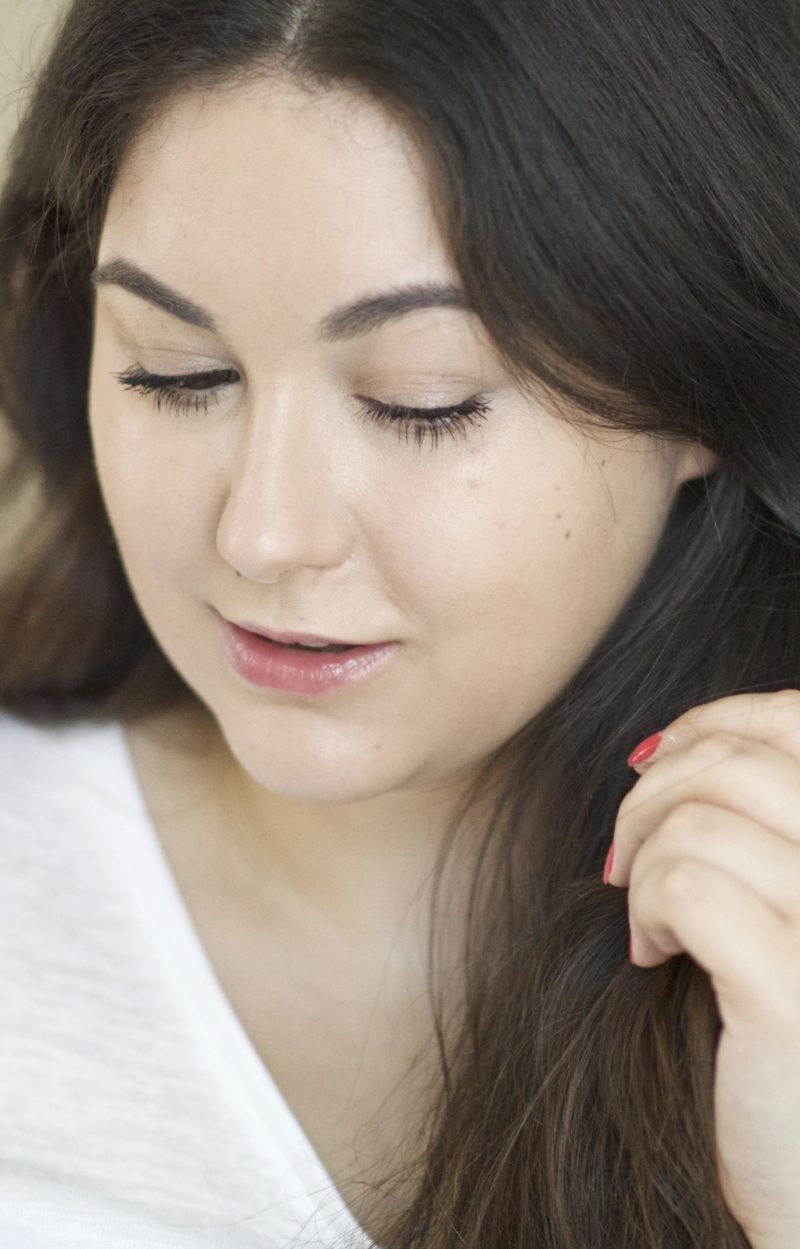 I think the obvious downside for a lot of people will be the packaging. Personally I really like the packaging, I love how luxurious a glass jar feels, but I know that a lot of people will not like the idea of dipping their fingers into the product. There is also the added downside that this product does need shaking before use, as I found it can separate in the jar. This means that the plastic cap inside the jar does get covered in foundation, leaving things a little messy.
The other thing I would mention is that this foundation is scented. It's a kind of cucumber, floral scent, very fresh (I see what they did there) which may be a problem to some with sensitive skin.
All in all I'm a bit on the fence about this foundation. For the price, it's a great little product. But then I also feel that for just a little extra money you could get a better quality base – I just cannot forgive that oxidisation!
So will you be trying out the Fresher Skin Foundation by Rimmel? Let me know in the comments below!
Sam