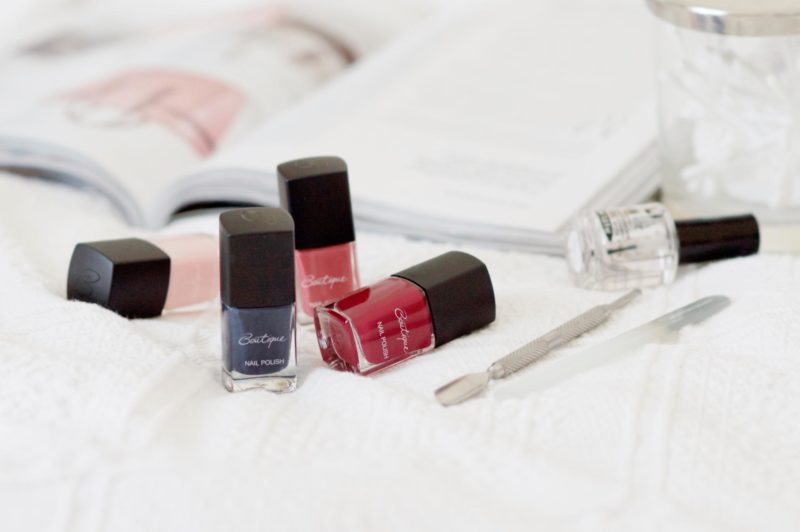 If you've been reading Made From Beauty for a little while, you'll know I reviewed the Sainsbury's Boutique Makeup range a little while ago (you can read that post HERE). Well today I have more from the range; the Sainsbury's Boutique Nail Varnishes!
For a supermarket brand of products, I was blown away by the quality of the Sainsbury's makeup, and the nail varnishes are no exception! First of all the quality of the packaging of these products is spot on. In perfectly cute glass bottles with the Boutique logo on the front. These bottles even boast a lid that slides off to reveal an easier to grip lid for the perfect manicure. The brush inside each is slim enough to get polish on to little finger nails in one swoop, but widens enough when swiping onto bigger nails.
I tried out lots of colours from the collection; Berry Nice, a deep raspberry shade, Ships That Pass in the Night, a dark blue with a hint of grey, Tickled Pink, a sweet, baby pink and Cloud Cuckoo Land, a dusky mid toned pink.
Berry Nice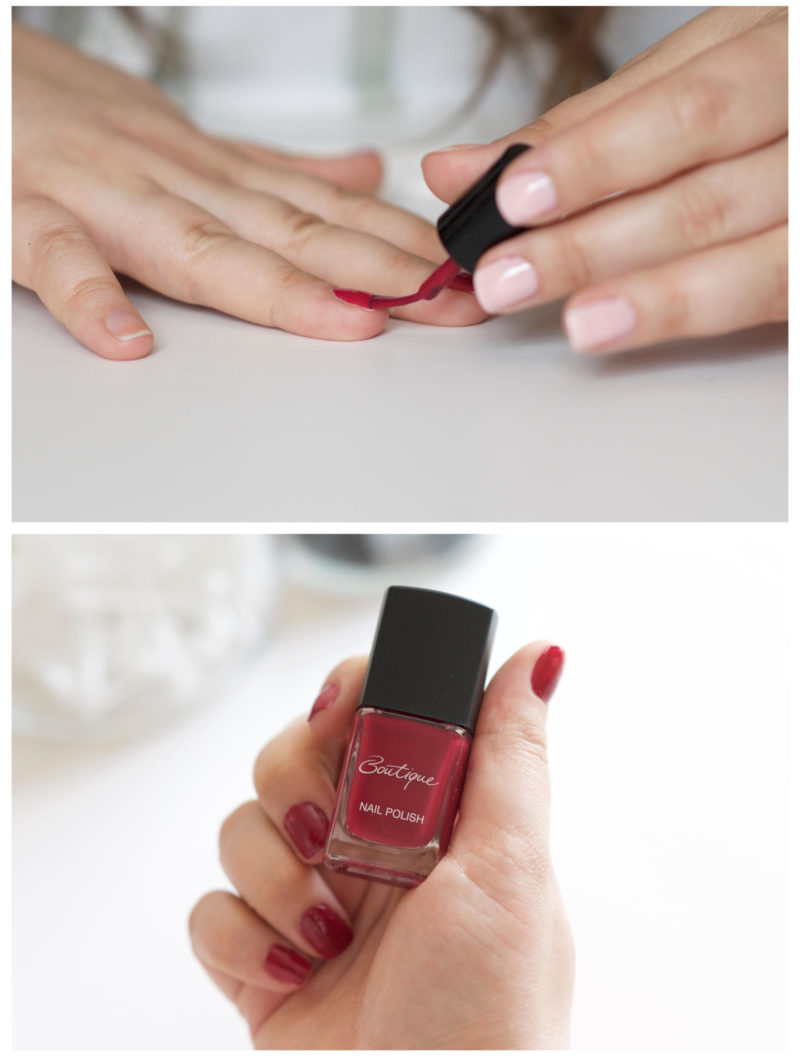 Cloud Cuckoo Land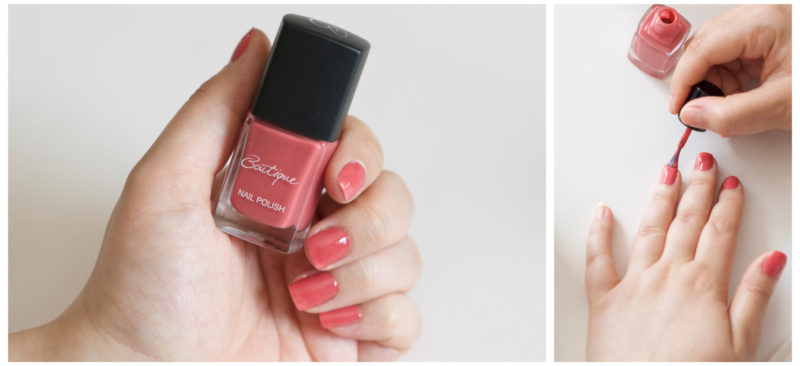 Ships That Pass in the Night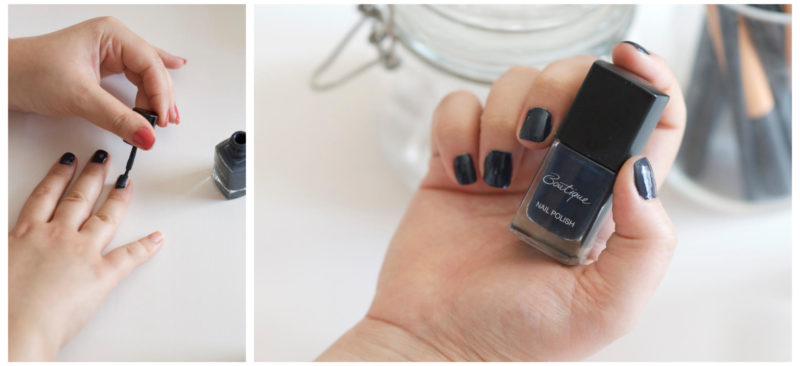 Tickled Pink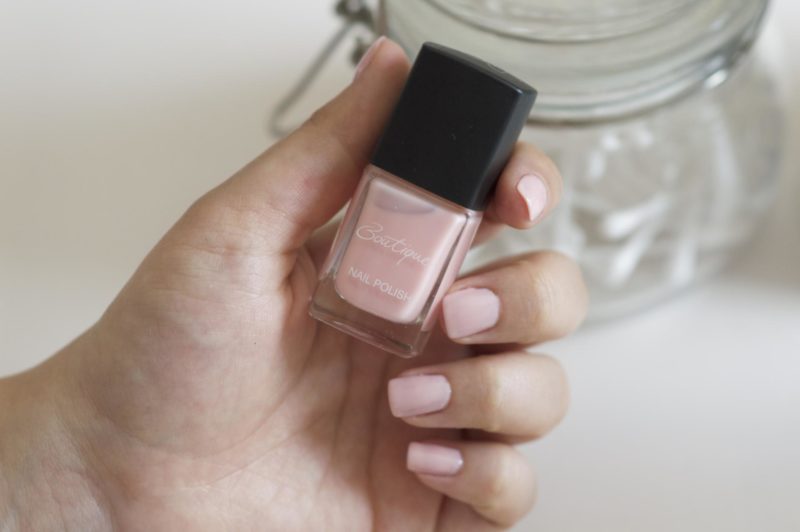 With all the shades I was pretty impressed with how easily the polish applied. Berry Nice and Cloud Cuckoo Land are opaque enough to simply apply one coat before a top coat. I found that to get the intense colour I wanted from Ships That Pass in the Night and Tickled Pink I had to apply two to three coats, but this is very typical of these sorts of colours and nothing to complain about.
With my favourite top coat, the Seche Vite Dry Fast Top Coat, all the polishes lasted between four to six days – making them some of the longest lasting polishes I have tried from an affordable brand. At only £4.00 a bottle I would definitely recommend these to those on a budget.
The shade range is pretty extensive, with new additions such as Wild Goose Chase, a muted lilac grey and Bolt Out of the Blue, an electric blue perfect for summer. So keep your eyes peeled for new shades in Sainsbury's stores across the country.
So do you think you'll be trying out the Sainsbury's Boutique Nail Varnishes? Have I mentioned a colour here which you like the look of? Let me know in the comments below!
Sam