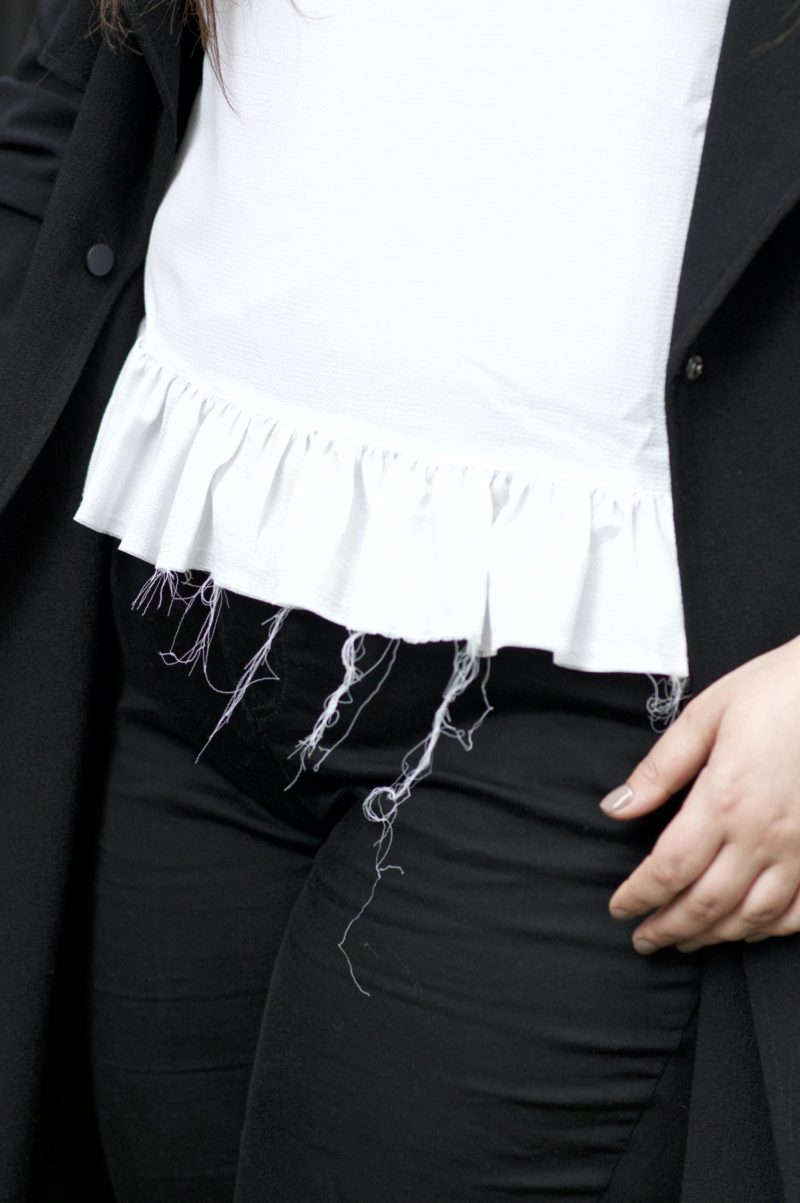 Just like every other 20-something girl, I'm obsessed with ASOS. I'm that person that immediately re-news her Premier shipping for the year. I constantly scan the New In section for hidden gems, have a tab open on my computer on the Sale page, endlessly put things in my Saved Items…
If you're a shopping addict like me, you'll know ASOS have been having a sale over on their site for a while now, so over the past week I've picked up a few pieces that caught my eye.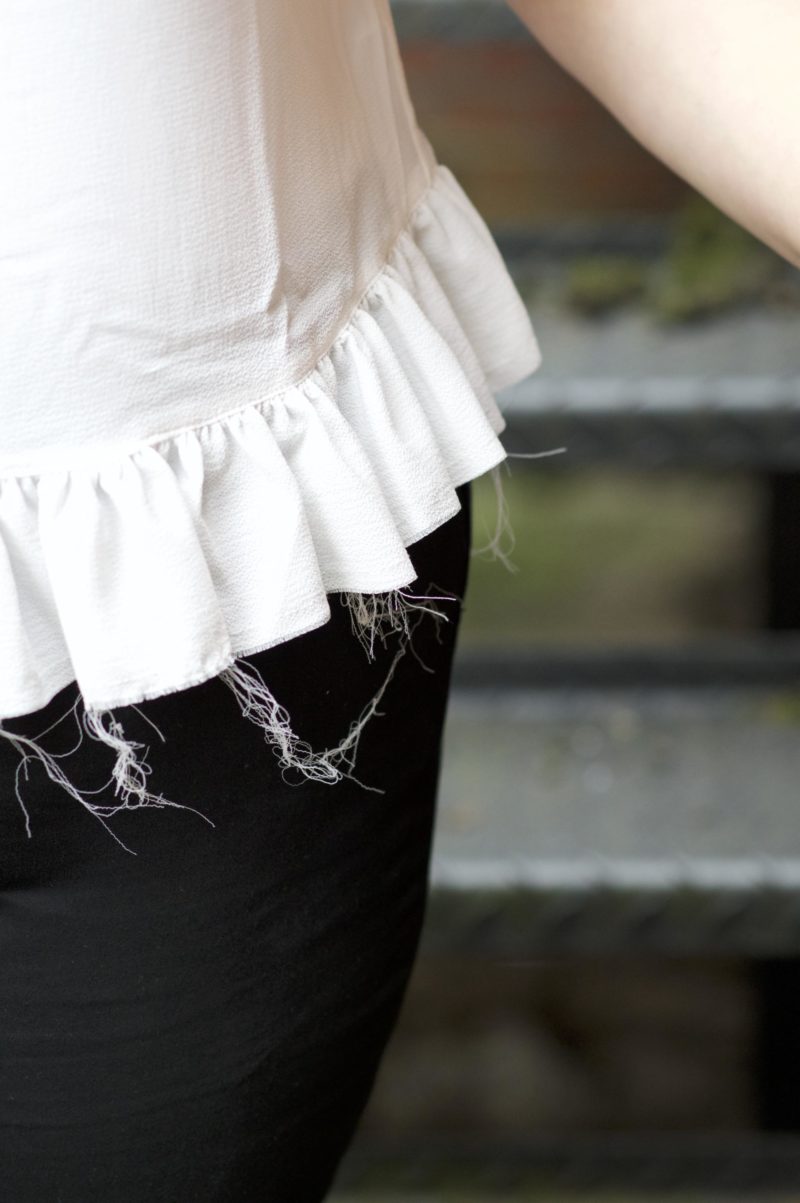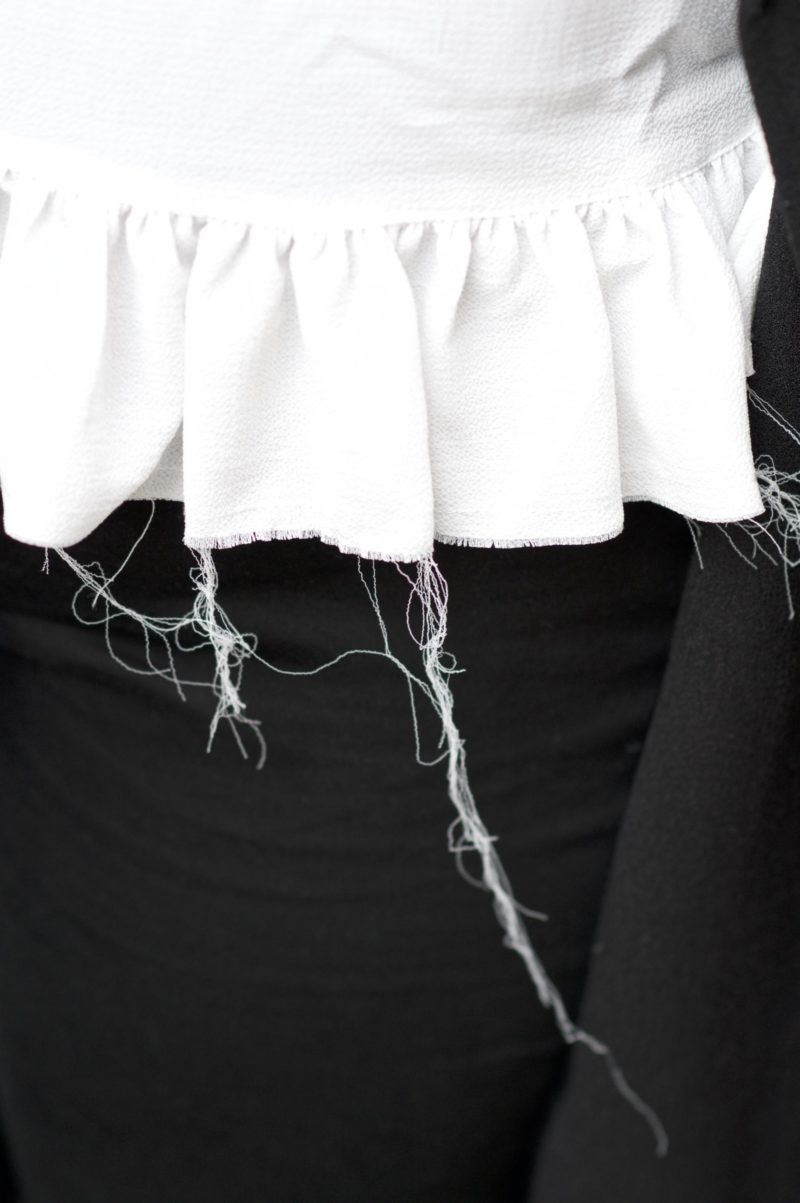 First up is this beautiful peplum top. In a crape fabric, which is slightly cropped, sporting a slightly open back, it is super easy to wear and simple to style. The raw hem, which is pretty frayed gives this top a chic twist. I find I can sling the piece on with an denim; black or blue for an easy, but put together outfit. The button up back and high neck line make it classic and easy to wear, with a little extra punk (on the Celine side of punk rather than tartan) element to spice up my look.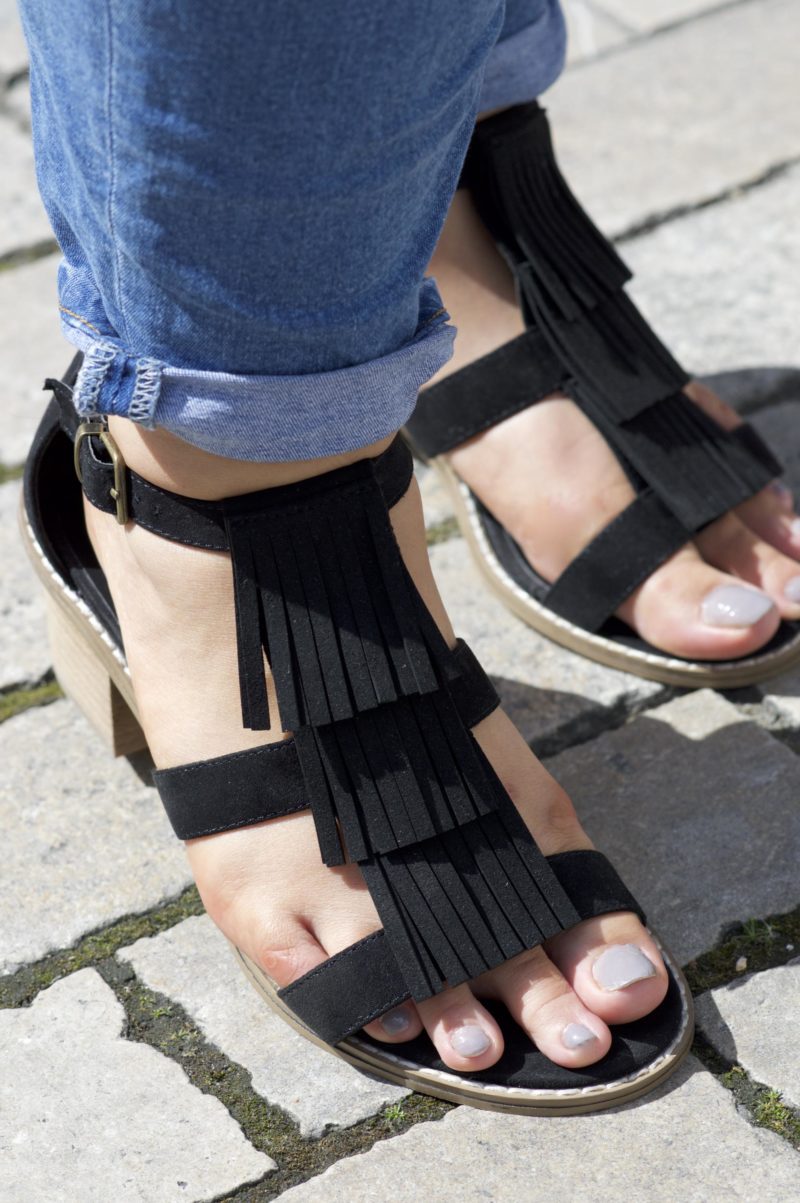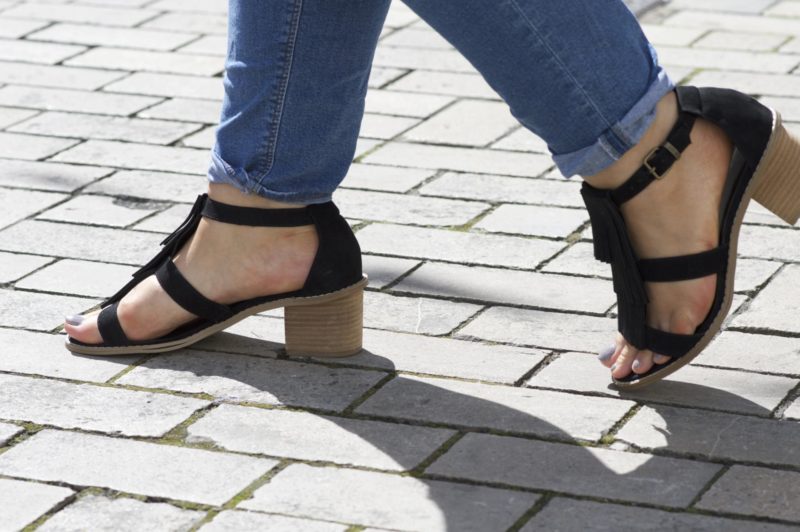 Next up is a pair of shoes I had had my eye on for a while. These block heel, fringe accent sandals screamed comfort with a fashionable edge to me. I was delighted to find, that they are some of the comfiest shoes I've ever owned, when taking them out for a test drive run for the first time. They are chunky enough to not be too girly (which isn't my favourite look these days) as I prefer a slightly masculine ascetic. With a loose fitting white shirt, of t-shirt and some skinny jeans, in whatever colour these shoes make the perfect weekend piece. But I have also found that styling these up with a pair of tailored cigarette pants in black or navy make them appropriate for meetings too. Bonus points alert: these shoes even managed to beat the sticky London underground feet sweat that we are all experiencing right now! (Gross but try).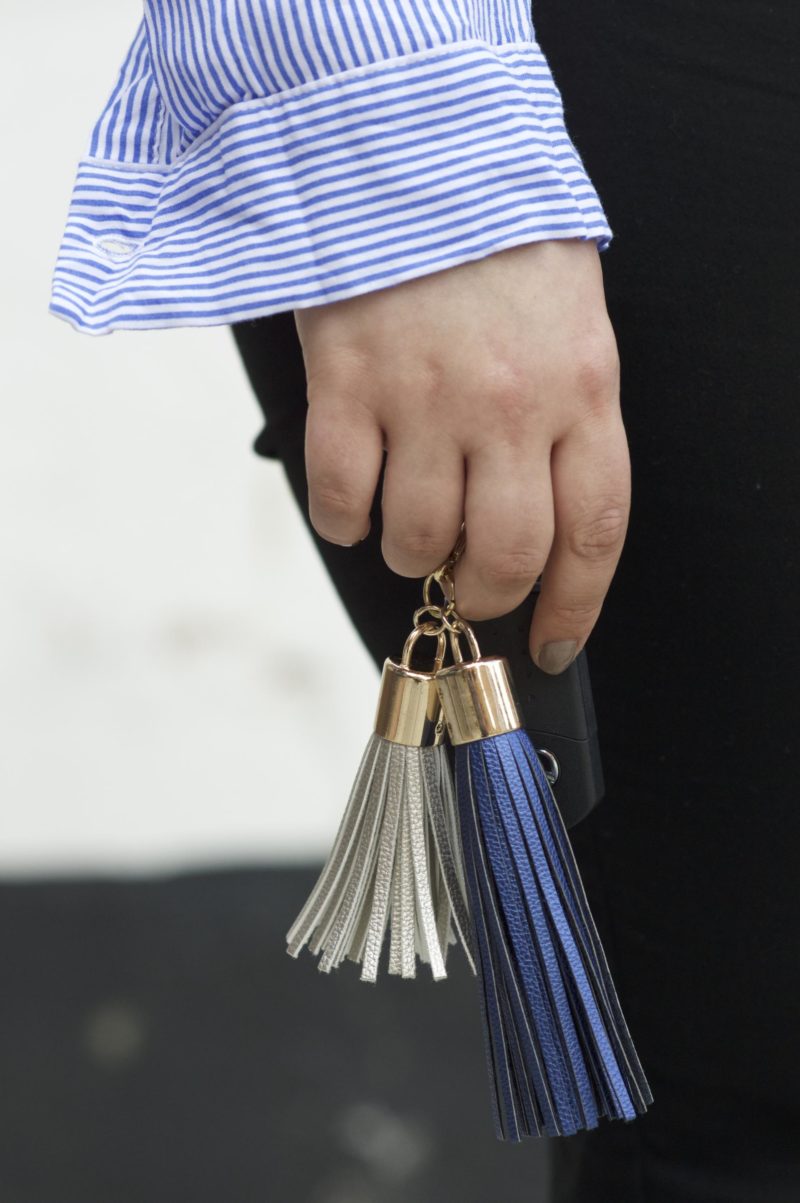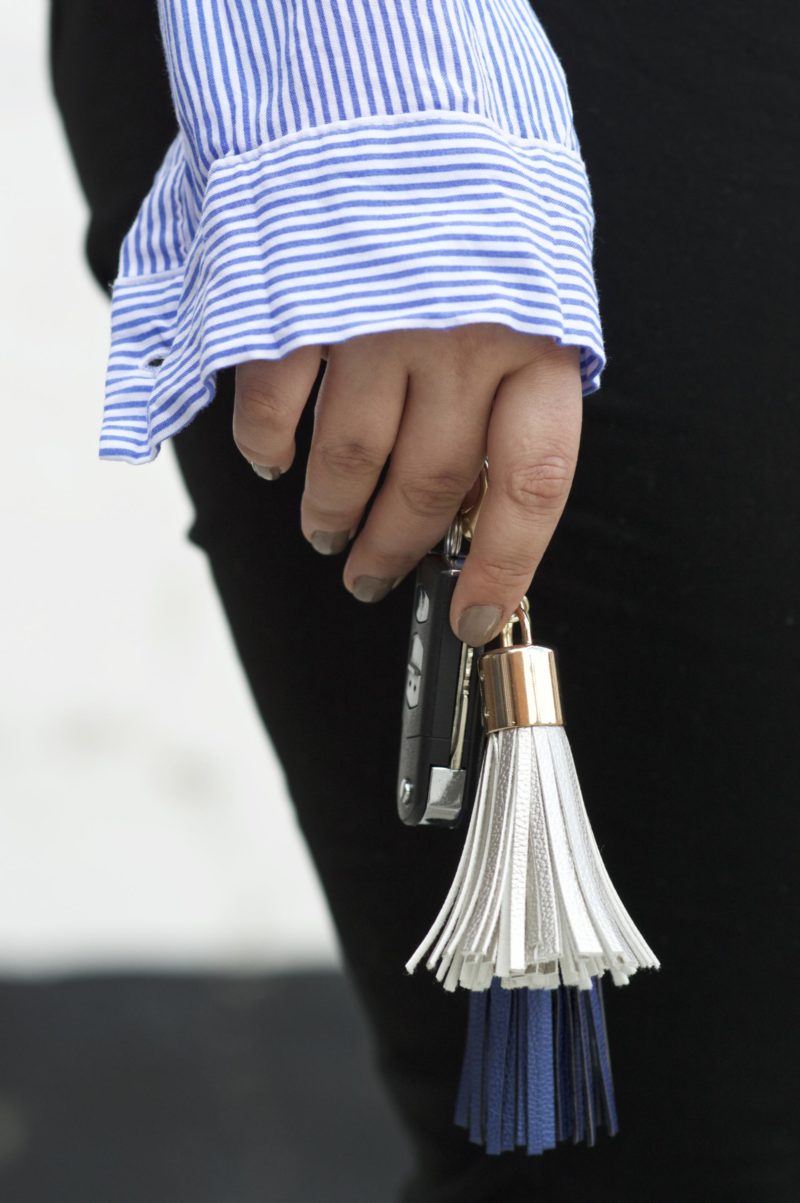 Finally; the keyring. I have to admit, I was a little underwhelmed by ASOS's accessories selection in the sale. But I have been on the look out for a new keyring to match my new car key (oh yes, I upgraded and I love it – it's the first car I've had in a long time that I truly love!). So when I saw this SkinnyDip metallic tassel keyring/bag charm online I thought it would be perfect. I am notorious for loosing my keys, so a big keyring was a must and I loved how luxurious this piece felt for a cool £6.00! Bargain!
So have you picked anything up from the ASOS sale recently? Let me know in the comments below!
Sam