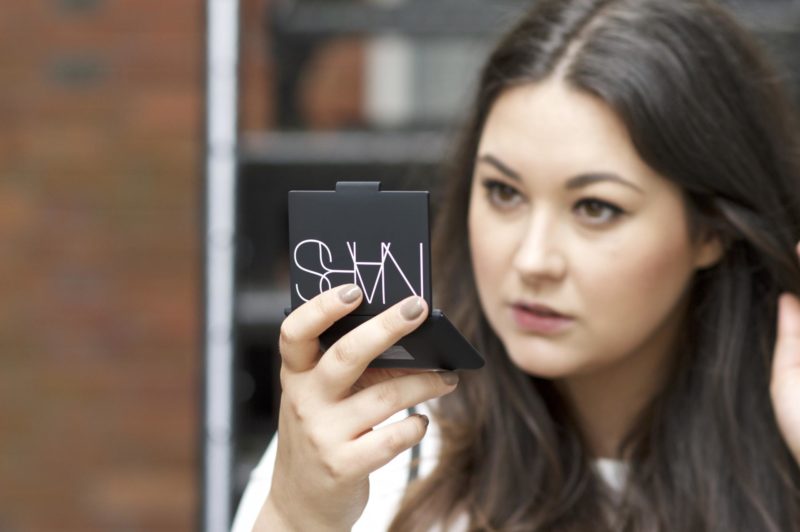 I'd previously said that no powder could match up to the beautiful Hourglass Ambient Lighting Powders. Although I still absolutely love the glow-giving yumminess of the Ambient Powders, as the weather has hotted up in the UK I needed a matte powder for on the go touch-ups. After spending a good hour swatching my way through Boots and Superdrug, I was left a little underwhelmed at their selection, so I went a little higher end; NARS.
Believe it or not, the NARS Pressed Powder
 is my first fling with the brand. I've watched from afar as bloggers all over the world have raved on about cult products such as the Radiant Creamy Concealer
, but I thought it was about time I delved into their beautiful makeup selection.
I have been wanting a bit of a sleeker compact to whip out to top up lippy when I'm on the train, or a prettier packaging to prop up when I'm touching up – and with this NARS doesn't disappoint! The chic matte black packaging is beautiful and just what I wanted. The powder has a large pan and a matching huge mirror perfect for everyday.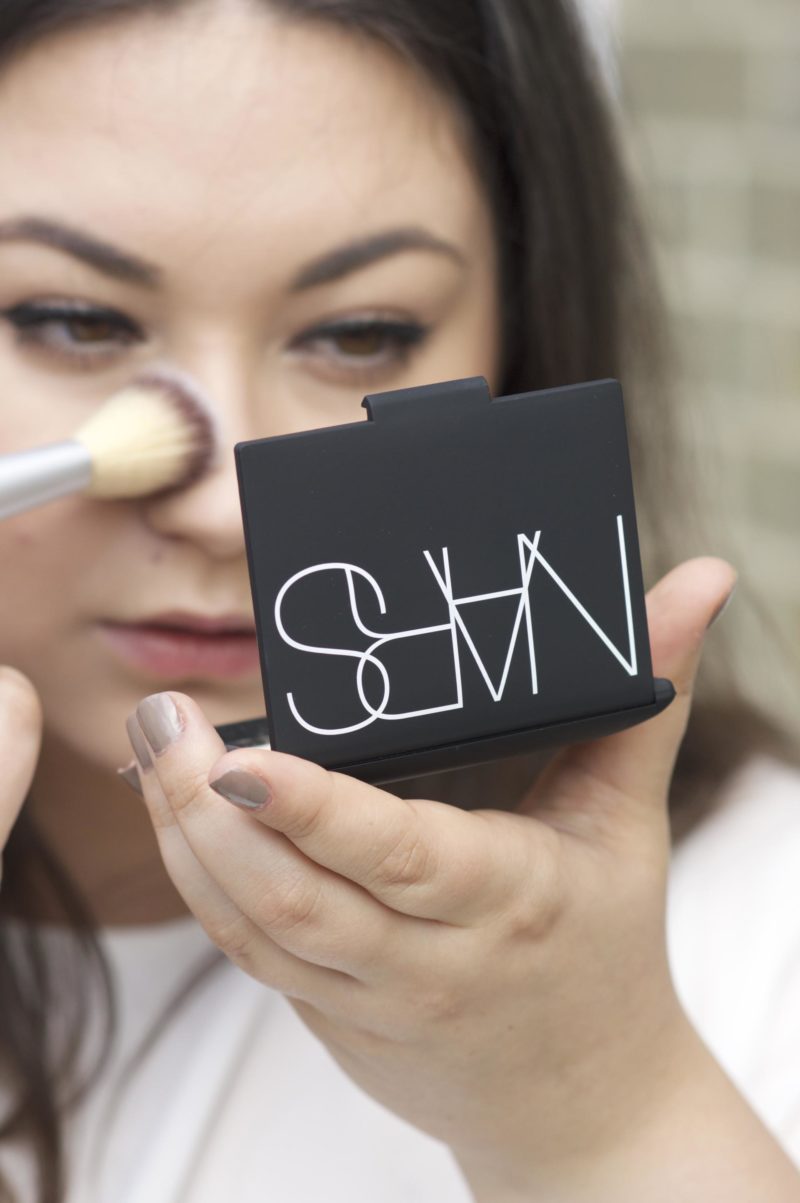 I purchased the shade Eden, which is perfect for medium skin tones like mine, with a yellow undertone. I could have gone a shade up to perfectly match my skin, but I tend to use a powder like this is areas I like to highlight anyway. The slightly lighter shade means I get a subtle highlight in places like my undereyes and forehead.
I have been blown away by the texture of the powder. I often find pressed powders to be more detectable on the skin, but the NARS Pressed Powder doesn't have that problem. The finely milled texture means a light dusting mattifies without looking cakey. I have found I can set cream products in place, without taking away their glow, and know I can rely on this product throughout the day. Although the powder has a slight amount of coverage (not like a mineral foundation, but more of a tint) it sits lightly on top of my foundation or gives bare skin a slight bit of evening-out.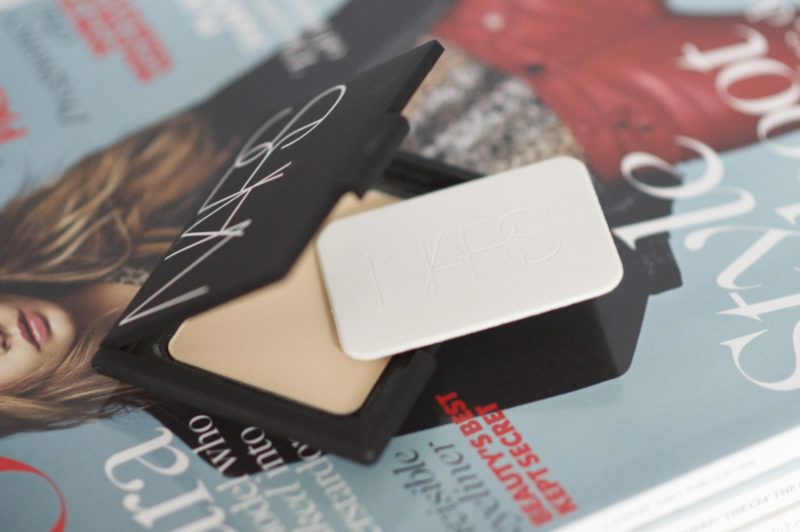 The product does come with a slim sponge, which you could use on the go, but I have found that I prefer a brush.
All in all I'm really happy I picked this powder up. I feel like I've been piling on layers and layers of cheaper powders for far too long. Just a light dusting of the NARS Pressed Powder
does an amazing job of keeping my glowy complexion, holding creams in place, and keeping that I'm-past-dewy-it's-now-just-sweat shine at bay.
Have you got any favourite NARS products that you think I should try next? Let me know in the comments below!
Sam