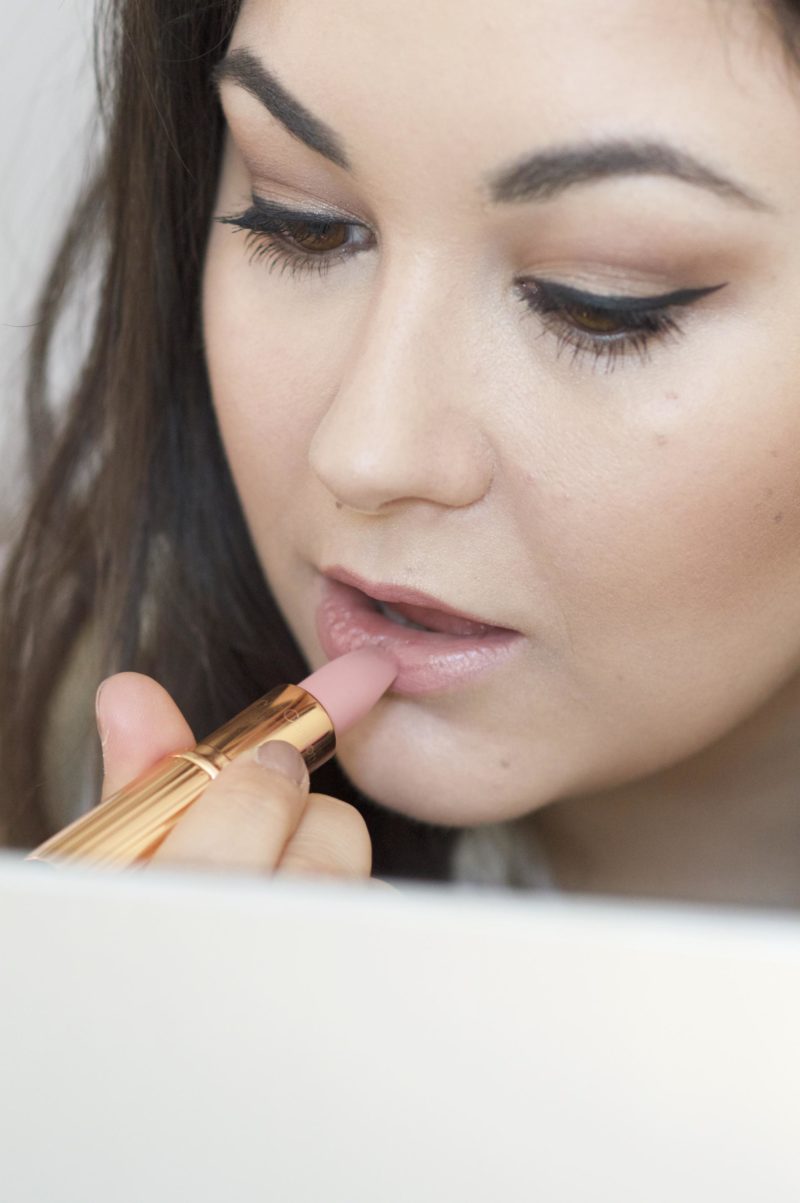 Sometimes a girl's just got to treat herself. For me, a treat falls into one of two categories: Food or Charlotte Tilbury. And no matter how much I know you guys would love to see a post about my Dominos, I thought today it might be a good idea to chat about my latest Charlotte Tilbury love; the Hot Lips lipstick in Kim K.W.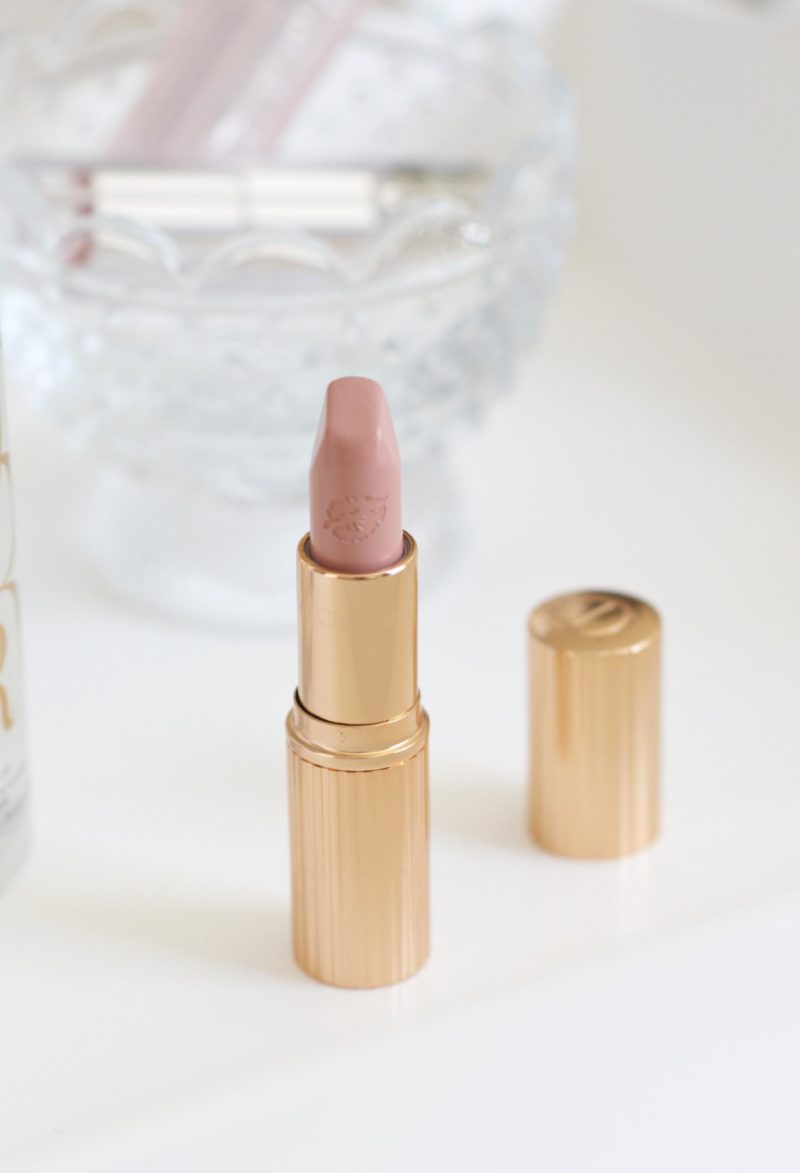 Like every other person on the planet, I've always been a bit of a fan of Kim Kardashian. I remember the first time I saw a picture of her, this was about ten years ago now. She wasn't gracing the cover of any magazine with her presence, but instead tucked away with all the other minor celebs and fashionistas in the Spy section of Vogue. This was before the harsh structures of Balmain or a rather large behind were her trademark. She wore a soft, mid length dress with butterflies, her hair shoulder length, straight and shiny and her signiature slightly smokey eyes were gazing back at the camera, her nude lips pouty and full. Every since then I have always wanted to recreate that classic modern Hollywood look that Kim pulls off so well.
With lots of practice over the years, I have managed to pretty much perfect a smokey eye, but it has been that pinky, nude pout that I've found hard to master. It can actually be hard to find a nude shade that is not only beautifully flattering, but pink enough to not come across beige or brown on the lips. Charlotte has created a beautiful vintage-inspired pale pink, nude shade that totally reminds me of Kim.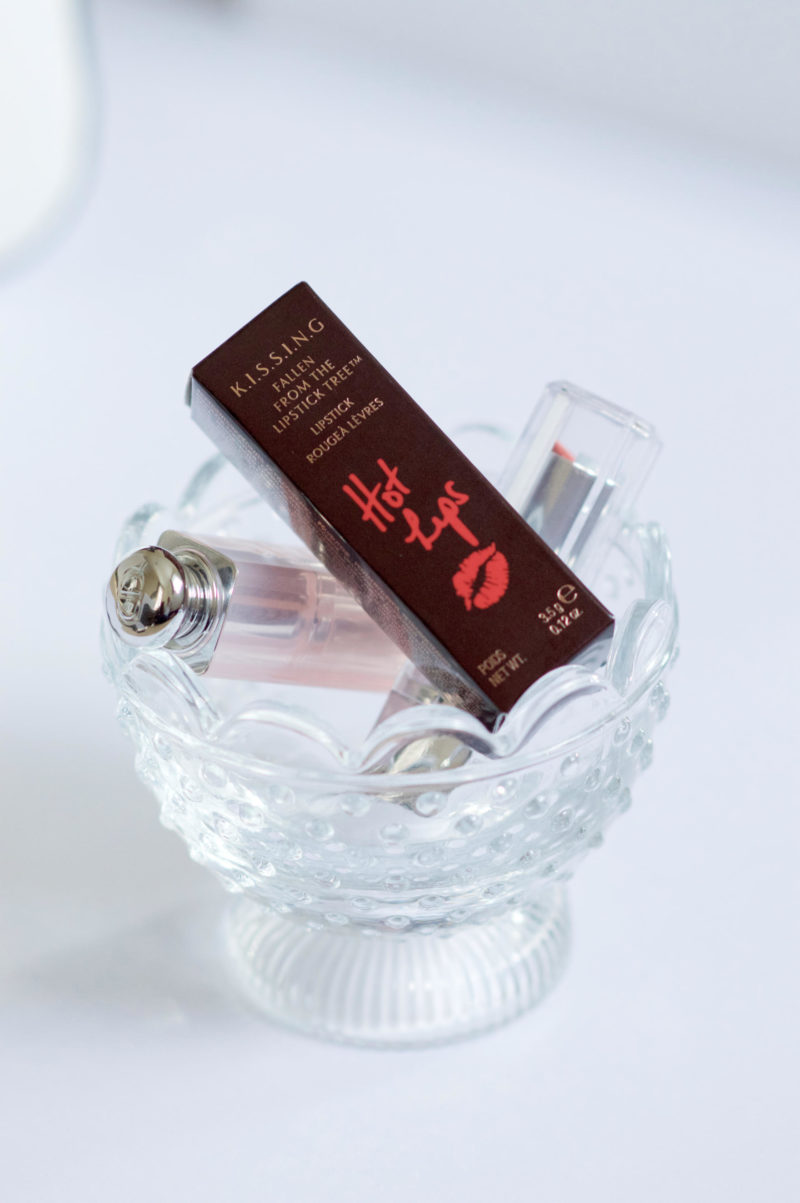 The Hop Lips collection is jammed packed full of gorgeous shades, in both matte and cream finishes that Charlotte has created with her fashion muses in mind. For the first two months of sale, £1 of each sale goes to the charity Women for Women International, which although isn't much of the £23.00 price tag, is better than nothing.
Kim K.W is a stunning shade that adds just enough pink to my lips whilst muting them for the perfect nude shade. The Kim K.W is a cream finish, so the same luxurious formula as the K.I.S.S.I.N.G Fallen from the Lipstick Tree lipsticks.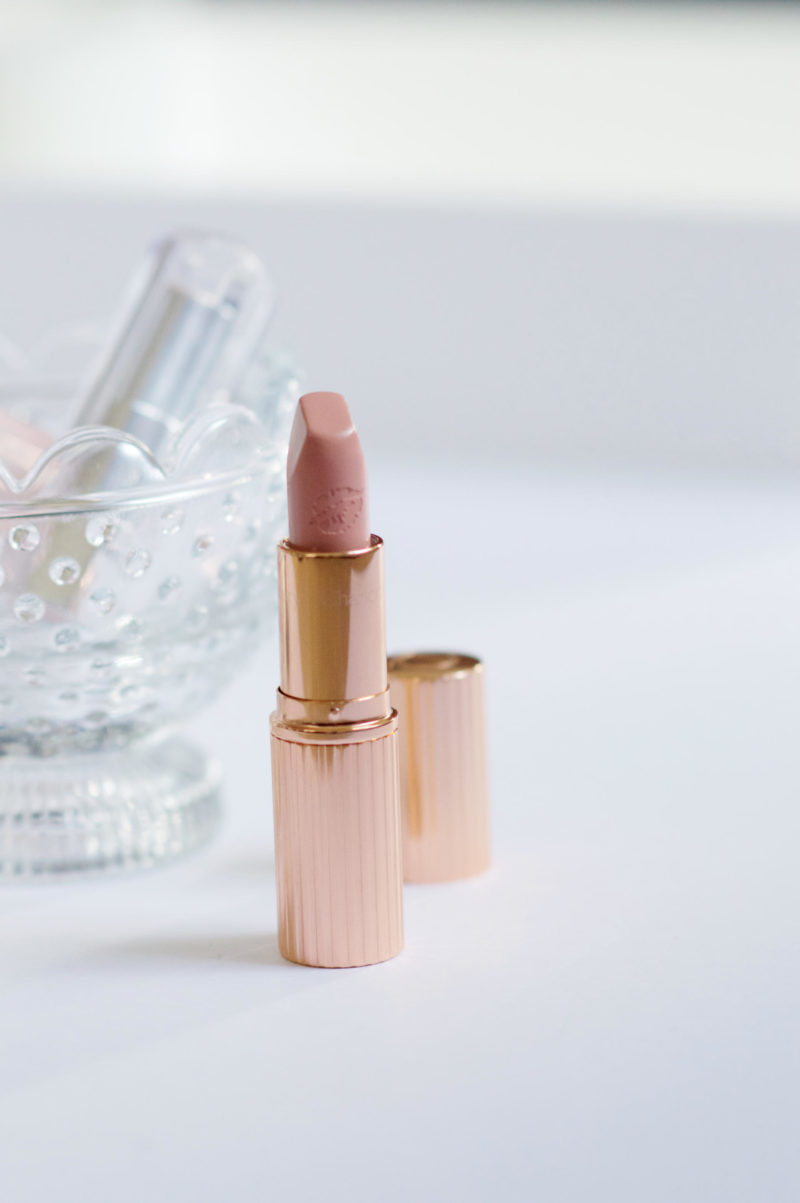 The side has a multi-dimensional finish with light reflecting pigments to give the illusion of a fuller lip. Also, this isn't just a pretty face, the lipstick contains antioxidants that protect from UV damage and oxidative stresses – bonus points!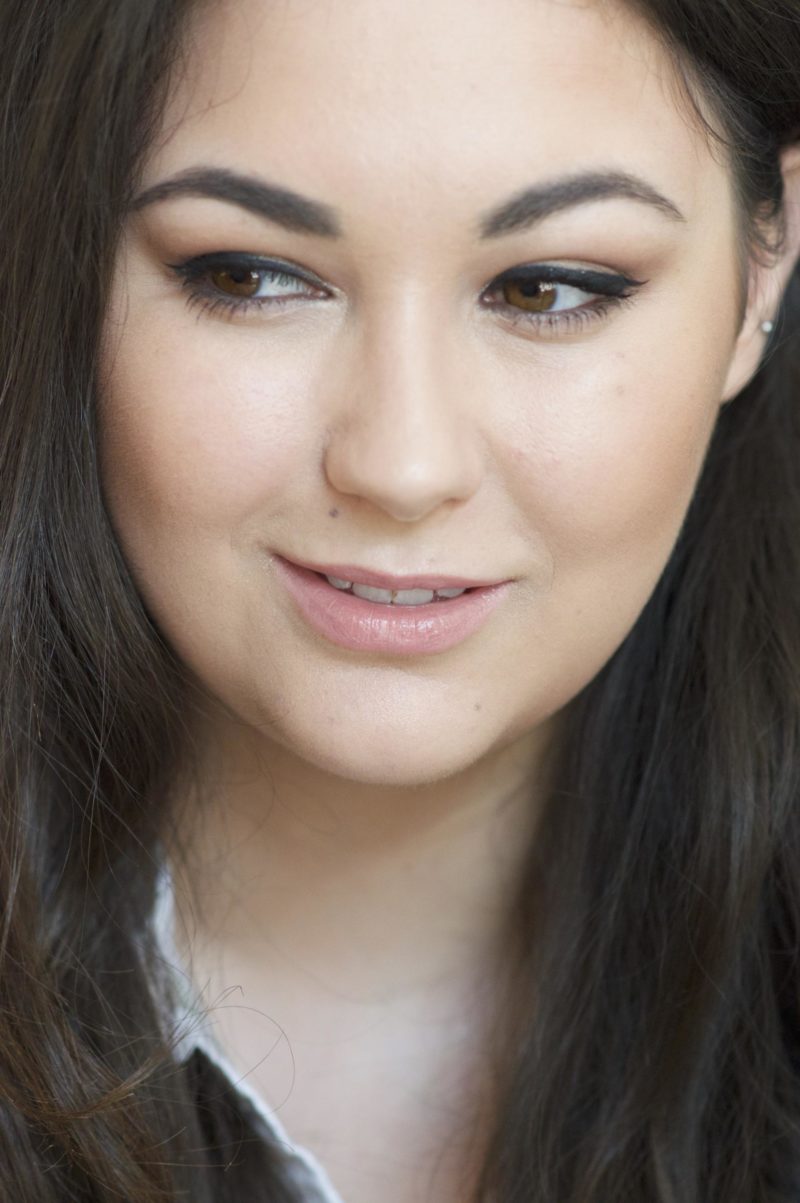 I'm also a huge fan of the slanted, angled bullet (Charlotte created this shade with a lip brush in mind). The shape makes the colour super easy to apply, creating a smooth, sharp line around the lip edge. The lip imprint on the bullet is also so cute, the sort of finishing touch that you expect from a Charlotte Tilbury lipstick.
So what do you think of the Charlotte Tilbury Hot Lips in Kim K.W? Would you choose this shade, or go for another one of the celeb inspired colours? Let me know in the comments below!
Sam