We all need a little skin pick-me-up sometimes. So any product that is designed to give an instant burst of moisture to the skin is top of my list of beauty-wonder-products. Mix a quick hit of moisture with one of my favourite skincare brands, and what do you get? The new REN Flash Hydro-Boost*!
And I know what you might be thinking – how exciting can a moisturiser really be? But the new REN Flash Hydro-Boost isn't just any old moisturiser. Think super charged, water cling-er-on-a mixed with a beautiful texture and some hard working ingredients and now you're thinking more along the lines of the Flash Hydro-Boost.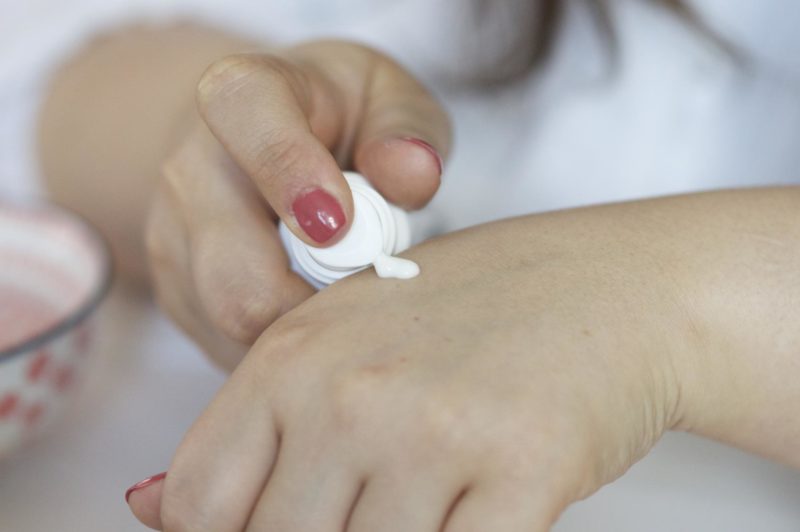 Unlike your standard moisturiser, REN have developed a formula that benefits from actual water being mixed in to it. Ensuring skin gets all the essential goodness of every skincare junkies favourite element; H2O. With just a couple of drops of water the thick cream, dispensed from a very handy pump, transforms into an easily absorbed, nourishing milky texture. The product is cooling to the touch, smoothing on the skin and all importantly; plumping. I mixed a couple of drops of water into the cream from a bowl of fresh water, but this was for photos. I have found that if I apply the Flash Hydro-Boost onto freshly washed skin, which still has a little bit of surface moisture, it is the perfect, no-fuss application that not only saves time but feels like you're truly locking the moisture in.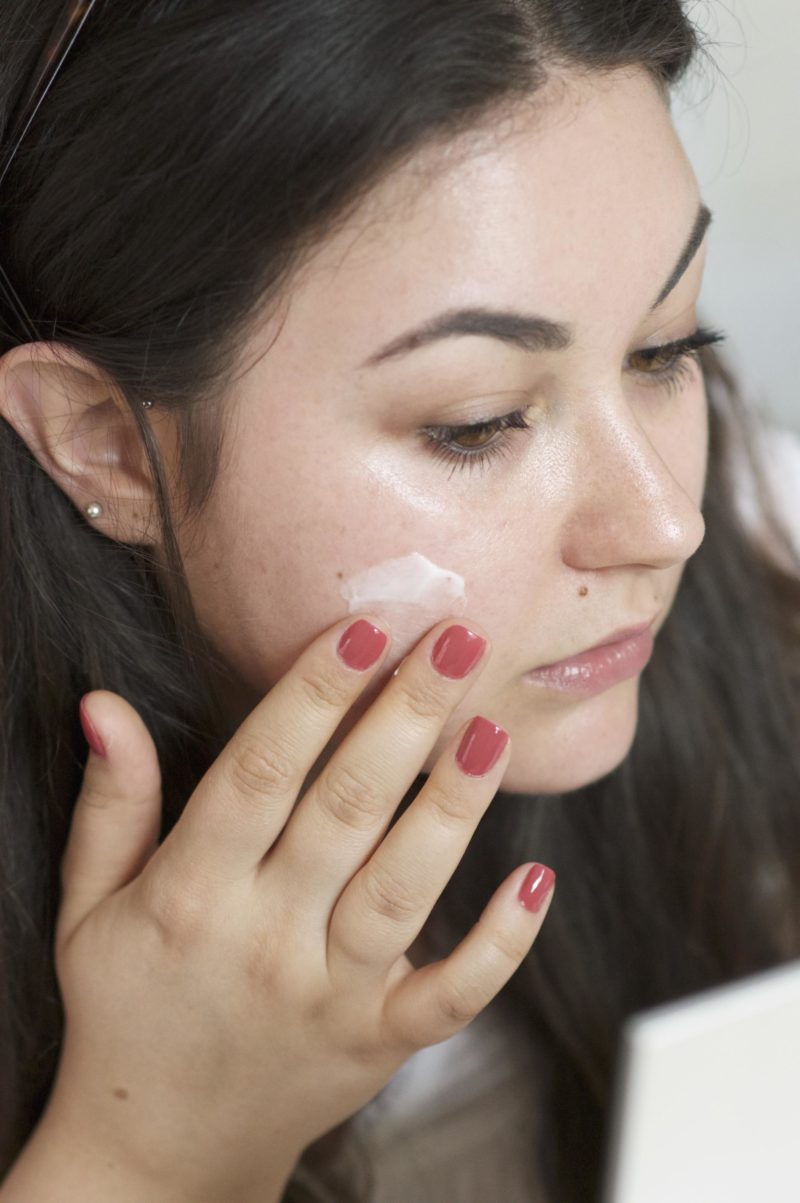 This hydration booster is perfect for days when you haven't quite caught your forty winks and skin looks a little grey and sallow under the eyes. With one pump, a little water and a good massage my skin is instantly revitalised and looking more awake. I have also found this product to be the perfect base for makeup. Everyone's favourite skincare ingredient; hyaluronic acid and gorgeous xylitol maximize moisture levels throughout the day, stopping my face from eating up my foundation and keeping a soft, lit from within look all day long.
The instant plumping effect the product gives can only be compared to the effect a moisture mask or collagen sheet mask has on my skin – but in less than half the time. I have loved working in a product that has such dramatic, beautiful results into my skincare regimen.
Before Water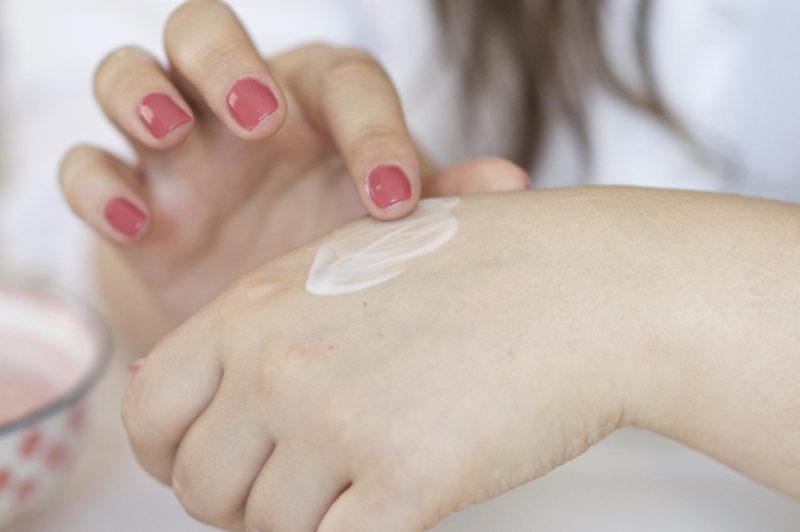 After Water
If, like me, you're not a skincare-in-the-bathroom kinda type, and prefer to apply your lotions and potions at a dressing table, I have found that you can also use a facial spritz instead of the drops of water to emulsify the product. I have been loving using a light spritz of my Queen of Hungary Mist by Omorovicza for a fresh, awakening application in the mornings.
REN say that with continued use the Flash Hydro-Boost can help prevent water loss from the skin and this is something I can totally agree with. Since using this product my skin has been balanced, blemish free and super soft. The Flash Hydro-Boost is a firm favourite on my dressing table and I am already squeezing my tube daily to make sure I time my repurchase perfectly so I will never be without this glow giving, plumping wonder product.
So will you be trying out the new REN Flash Hydro-Boost? Or maybe you already use another REN product that we should all know about? Let me know in the comments below!
Sam
Follow Made From Beauty on Bloglovin'
unpaid post, all opinions are my own, contains gifted items