Growing up I was addicted to vintage cars. My uncle had a fully restored Morris Minor that I remember eating jam sandwiches in the back of nestled in a checked picnic blanket and some of my happiest memories is of him holding up traffic, waving cars past like my very own chauffeur in his driving hat. I arrived in style to my prom in a 1930's Rolls Royce and felt like a princess. Throughout my younger years cars weren't just about getting from A to B, but were part of life, caring for them, enjoying them. Then my first car was my pride and joy at 17; she was called Pepper, as she was peppermint green. Learning to pump the tires, refill the screenwash, and wash her properly was a big part of learning how to take care of something important. Now I'm a little older, and cars are more of a just transport mode rather than a huge lifestyle choice. But I have to admit, I miss having fun with cars, taking adventures in them and having my car say something about me. So when I was invited to check out the new DS 3 Givenchy Le Makeup, the car geek came out in me and I had to see what the model was all about.
So I know what you're thinking, 'a car, makeup…makeup, Givenchy, car, makeup…how do they go together?' I know you're probably thinking that because that was what went through my head when I got the invite. So here's the facts: Nicolas Degennes, artistic director of Givenchy makeup and colours has come together with DS (Citroen's premium sub-brand) to create a stylish new DS 3 model with a sort of mash up of the brands.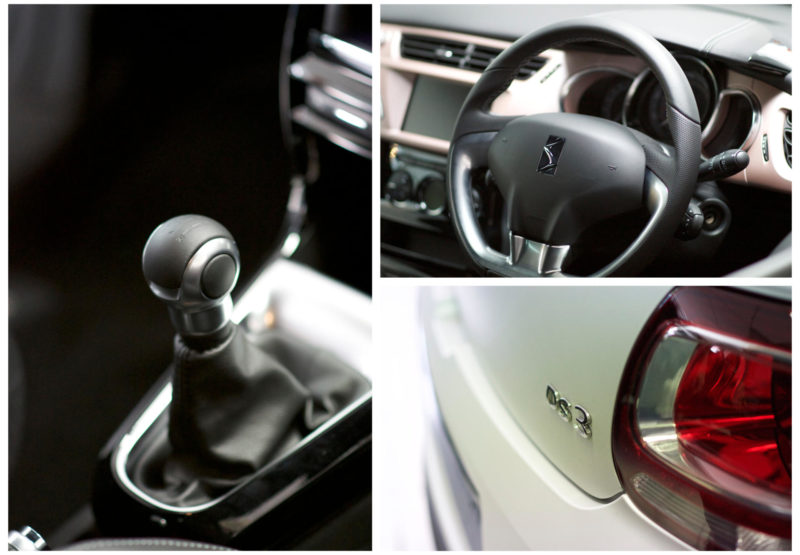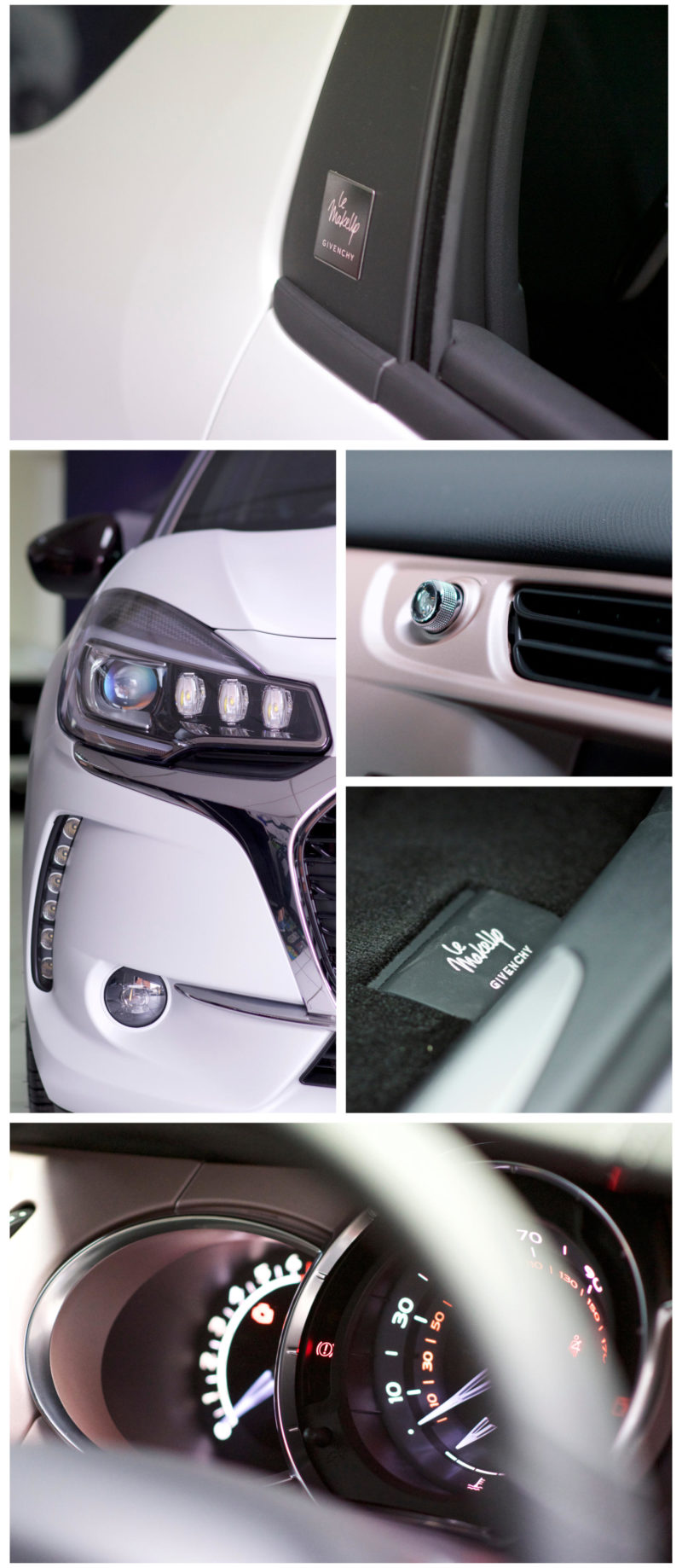 The car features a cute rose pink dashboard, gorgeous leather seats, I light-up touch-up mirror and even a limited edition Givenchy makeup kit in the compartment in the driver's armrest – very fun! Products in the kit include the exclusive "Whisper Purple" colour Le Vernis nail polish, Prisme Visage face powder and Le Rouge lipstick.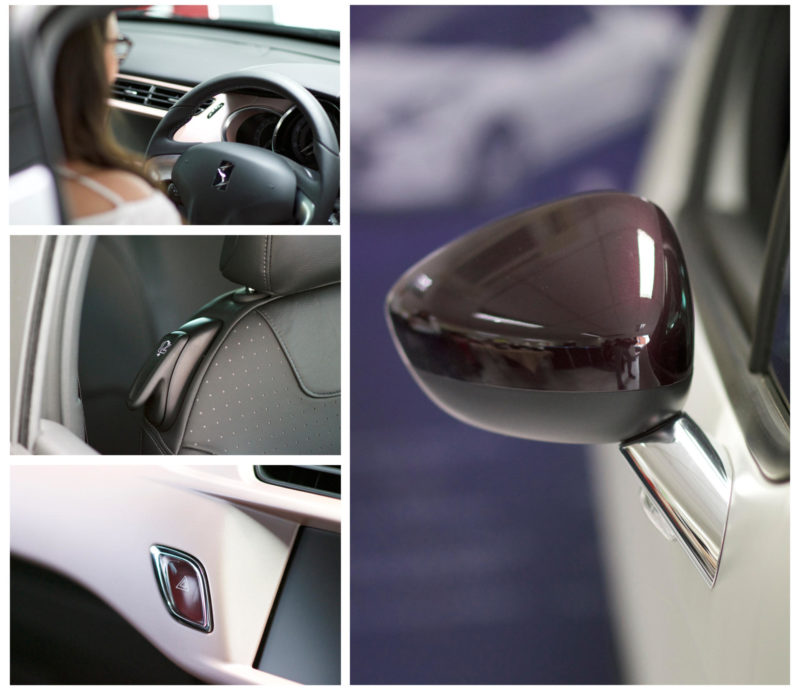 So although the car is pretty awesome, the makeup at the event was the thing that really caught my eye. I was lucky enough to have a full face of beautiful Givenchy products tried and tested on me by the lovely makeup artist, Helen Schwodler. Helen and I went for a lightweight base using the Teint Couture blurring foundation balm to start with. We then moved on to warming my complexion up with a little of the Givenchy Les Saisons Healthy Glow Powder. I loved this product for adding a glow to the matte base, it truly brought my skin to life. We finished the skin with one of the famous Le Prisme blush's, which I was surprised to find wasn't hugely pigmented and took a lot of building up.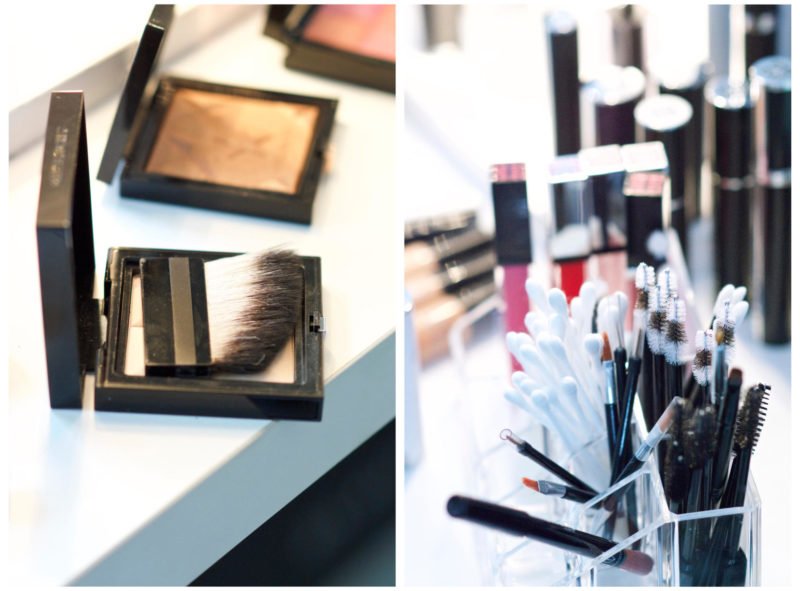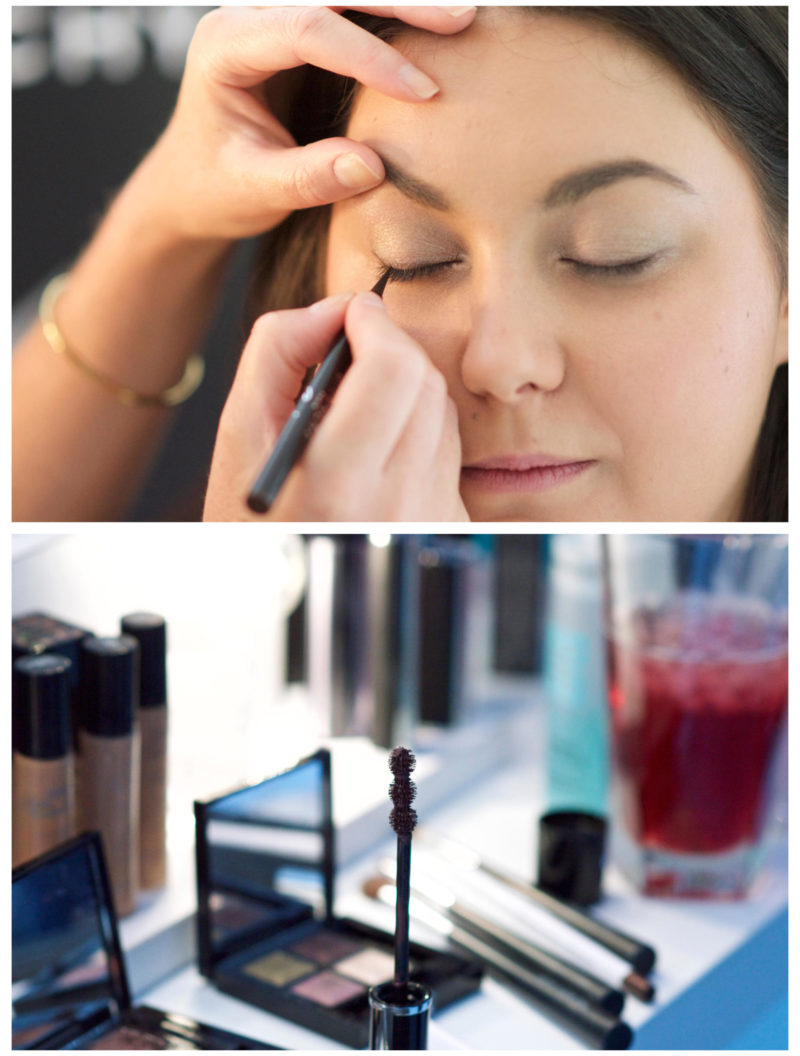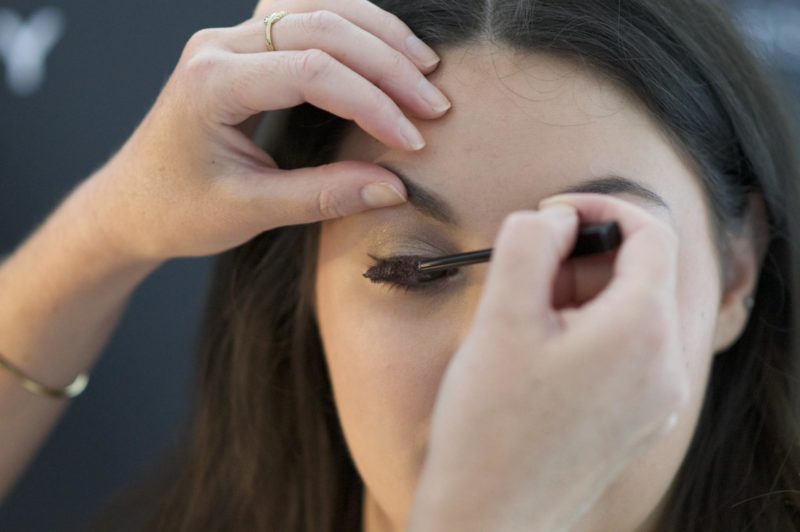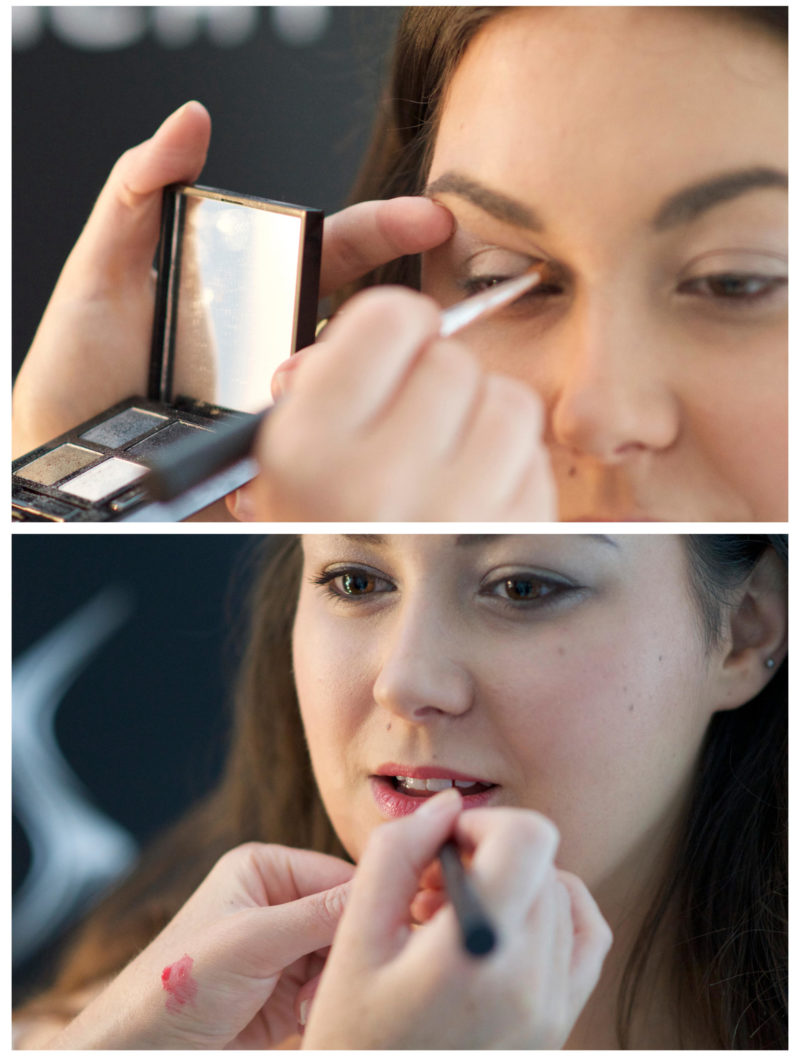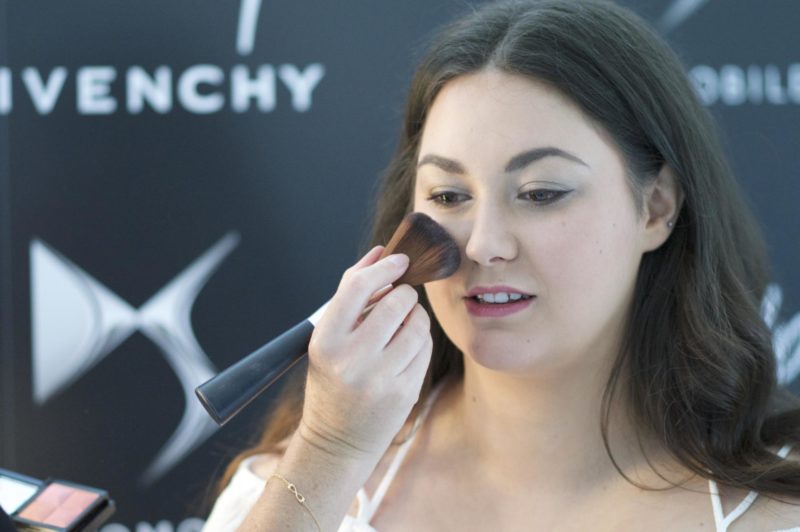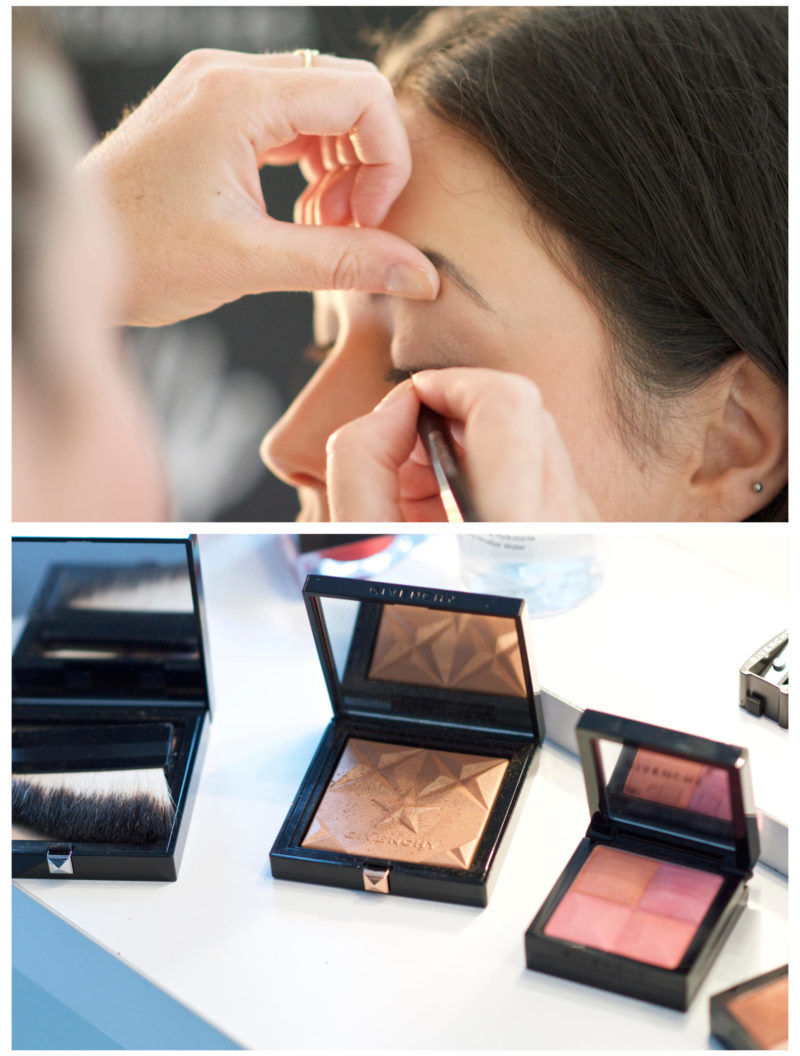 On the eyes Helen took a mix of lots of different shades from the Prisme Quatuor eyeshadows to give me a shimmery lid look, before finishing it off with a seriously sharp winged liner with the Eyeliner Couture. I was hugely impressed with this beautiful liner, it was deep, black and matte when applied and lasted all night after the event perfectly.
Helen touched up my lashes with a little bit of a brown mascara, finished my lips with some gloss and perfectly shaped my brows for me.
I absolutely loved the finished look, if was wearable, long lasting and my complexion stayed flawless for hours and hours. The event has definitely made me want to try out some more Givenchy makeup. It's a brand that I hadn't previously considered for what I would call 'easy peasy' makeup – but after seeing the Les Saisons Healthy Glow Powder and Teint Couture blurring foundation balm in action, I think I'll be making a trip to a counter soon!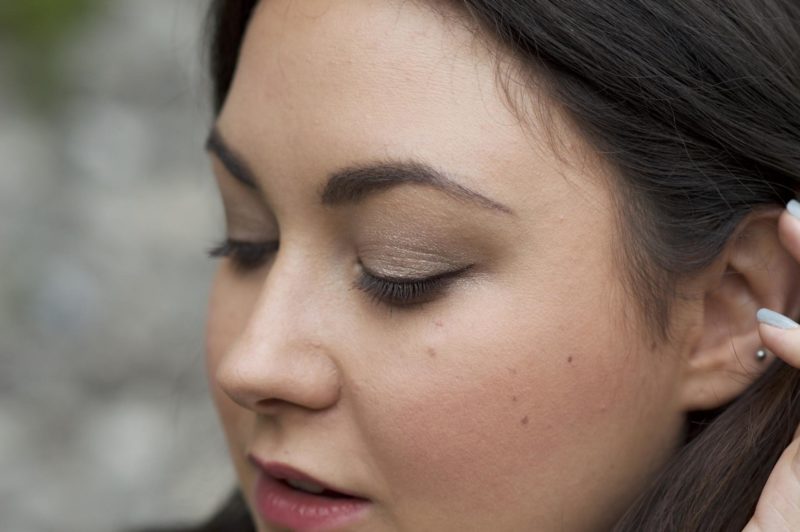 I had a great time at the event, sipping champagne and getting a feel for the car in my new glam makeup. If you're looking for a car that is truly girly, beauty heaven then you have to check the DS 3 out. I had a great time revealing in the ridiculously girly interior, so I'd also say if you're a makeup maven like me, and get the chance to snoop around the model for yourself – absolutely do! In dealerships now!
Sam