It's been an awfully long time since I have worn a charm bracelet and if I'm honest, the ones I used to collect as a young girl from Claire's Accessories, don't really appeal to me anymore. But a grown up charm bracelet? In quality metals, with beautiful designs? Well, now you're talking!
Luckily for the slither of the Claire's Accessories lover left inside of me, ChloBo have some beautiful, more sophisticated designs on offer for every charm lover. So when the company reached out to me and asked if I'd like to try out one of their rose gold charm bracelets, I couldn't wait to style it.
The people at ChloBo must like me, because they sent me a bracelet* with a tiny, little elephant attached – the symbol for Peace and Good Luck. I, like all animal lovers, love elephants, their kind nature and outstanding beauty is a marvel. When I was in Kenya I was honored to have seen a herd of elephants with a baby in tow in their natural habitat – a sight that will stay with me until my dying day, so they hold a special place in my heart.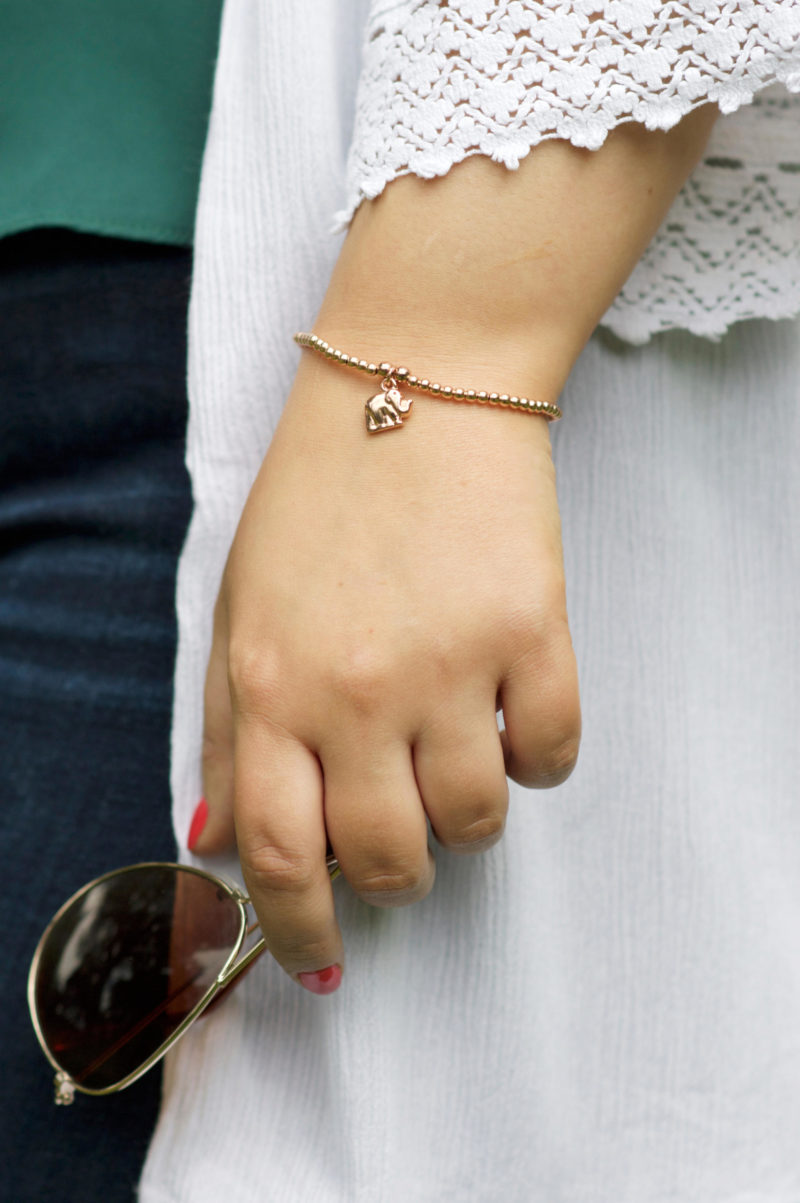 I hadn't tried any ChloBo jewellery before and so I didn't really know what to expect, but was immediately impressed with the quality and finish of the piece.
I have always loved bead style bracelets, but been a little scared of how long they'd last, as all the ones I've tried before seemed flimsy and poorly made. But this bracelet is made with strong, quality, almost invisible elastic that doesn't compromise on quality for style.
The attention to detail is very clear, from the beautiful box the bracelet comes in, the intricate elephant charm to the dainty ChloBo tag.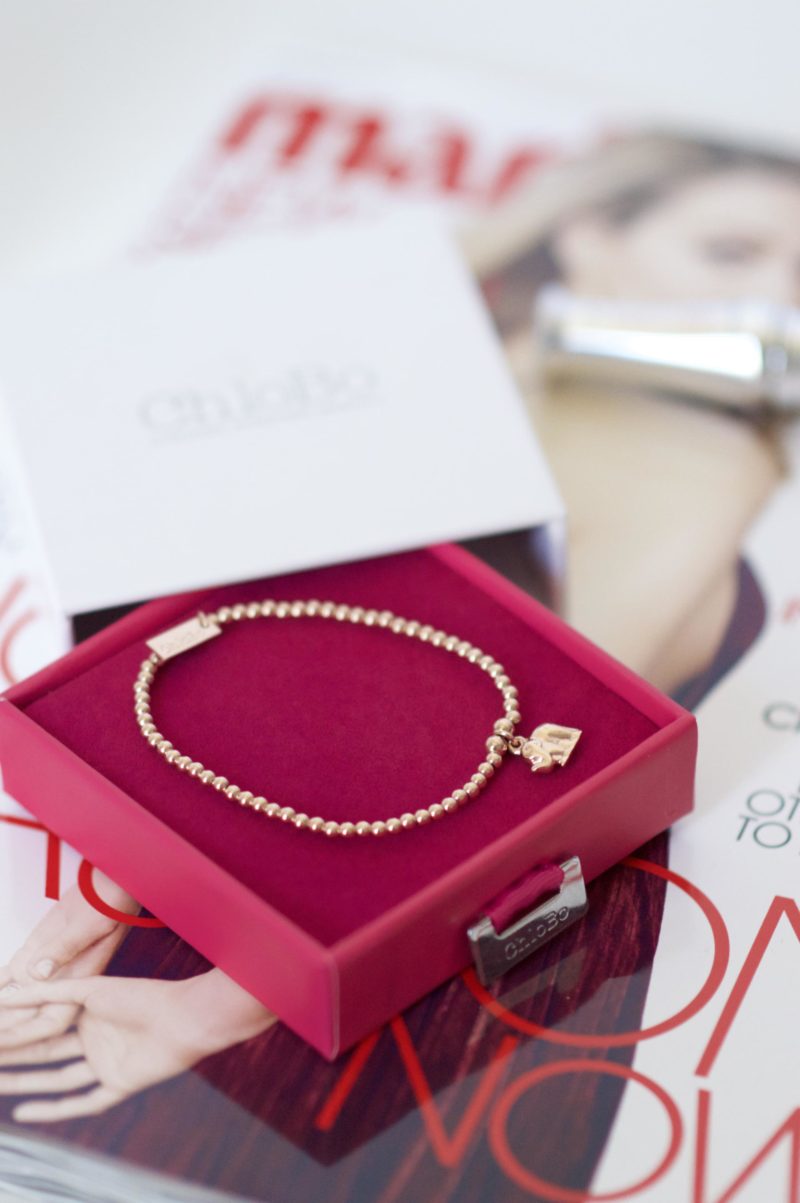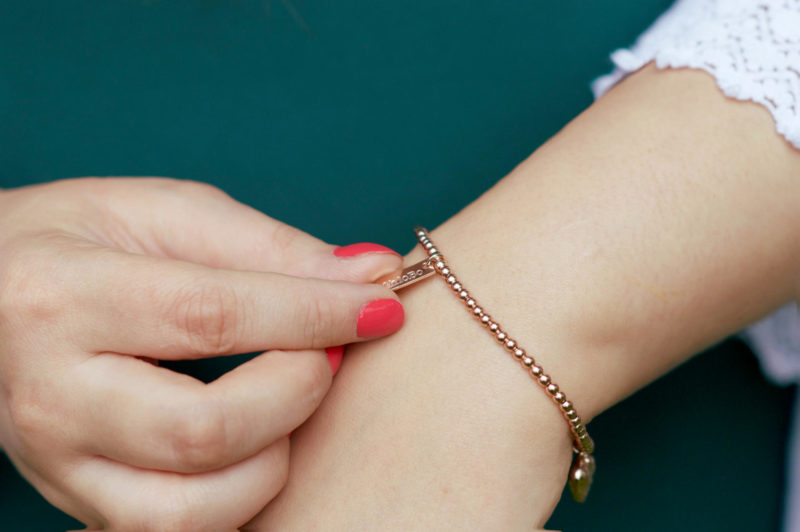 I love the idea of giving one of these bracelets as a gift. I think they'd be perfect for someone on a special day like a birthday or moving into a new chapter of their life because of how much meaning is behind each bracelet. ChloBo have bracelets with the Tree of Life to symbolize harmony and balance, the Feather as a sign of freedom, courage and new beginnings or my favourite aside from the elephant charm; the Tassel that distracts evil and negativity with its fluid movement. You could even stack these, having lots of different charms to mean different things – I told you, there're the grown up charm bracelet of the 90s!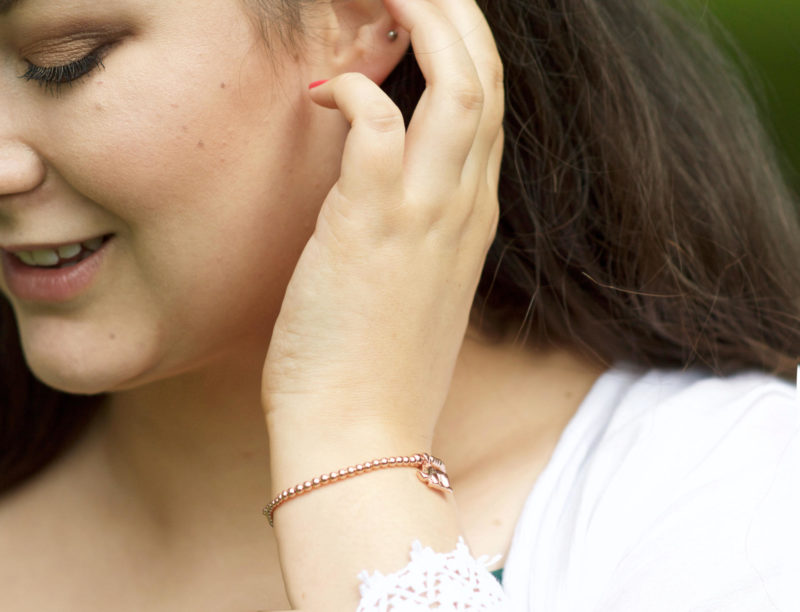 If you could choose a charm, which one would it be and why? Let me know in the comments below.
Sam
Follow Made From Beauty on Bloglovin'
*This post contains items that are PR samples/gifted