We love Homesense over on Made From Beauty, they invited me to their new store opening (POST HERE) and kitted me out with some fabulous picnic stuff (in THIS POST) and now they've made my Monday morning a little better today by leading me a helping hand at breakfast.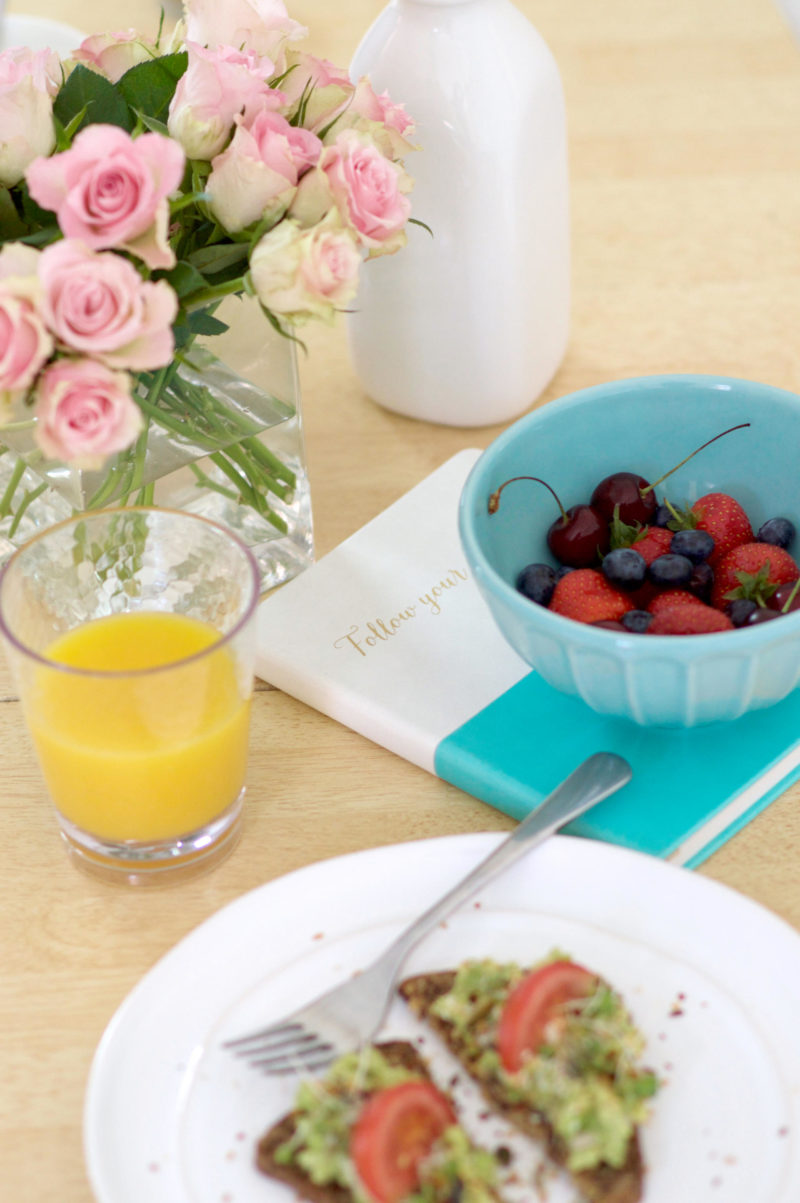 Last week I was invited to a blogger event and gifted some store credit to spend on whatever I liked. Although it was hard to narrow down, there are some seriously beautiful pieces in store guys, I went for a full on breakfast set to help me be a bit more chilled out in the mornings.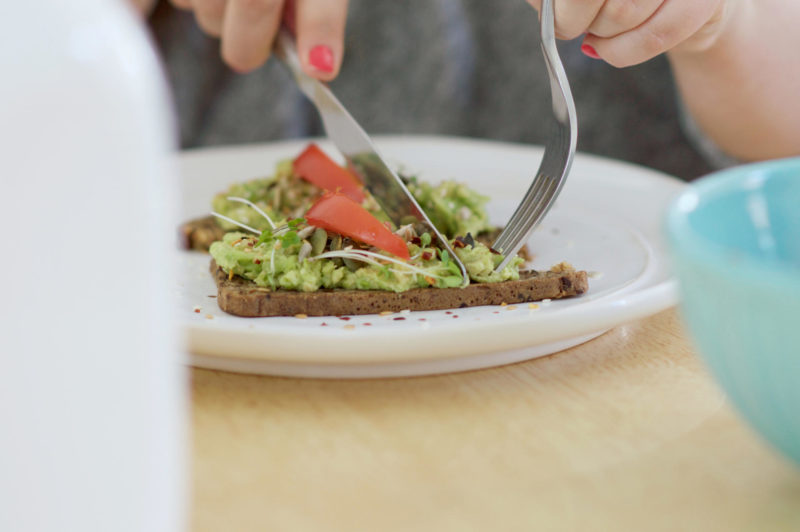 The first item I picked out was this gorgeous, slightly rustic white plate* to dish up my favourite breakfast – avocado on toast. I mushed up an avocado with a little lemon juice and salt & pepper to get the perfect veggie protein kick first thing. After smoothing it onto this veggie rye bread (slightly toasted, of course) I topped my mean green with cress, chili flakes, a mix of sunflower seeds, pumpkin seeds, linseeds and sesame seeds, before finishing it off with a slice of tomato on each.
I was going all out and had a little sweet treat for afters and grabbed myself a big bowl of berries. This gorgeous turquoise bowl is perfect for a few berries, like I had, or your breakfast granola.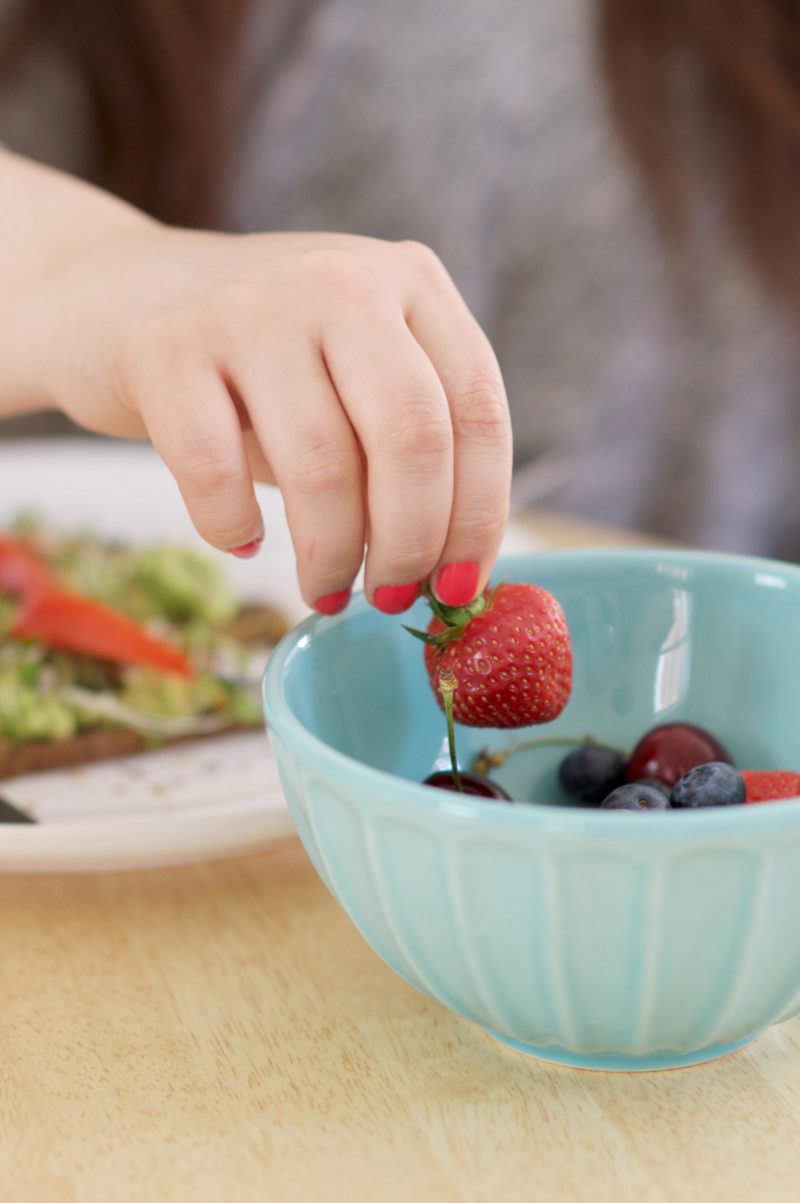 Now I must have been on a bit of a turquoise kick because I also picked out this beautiful notebook* in the colour with cute gold foil writing. I bought this was the specific intention on this notebook being my go-to for blog ideas, as the very sweet 'Follow Your Dreams' on the front will hopefully spur me on when I'm feeling a little lost in the big old world of blogging (happens to us all). This morning I spent about half hour enjoying my food and planning out posts for the coming week, making notes of what pictures I have to take, to edit them and when to schedule.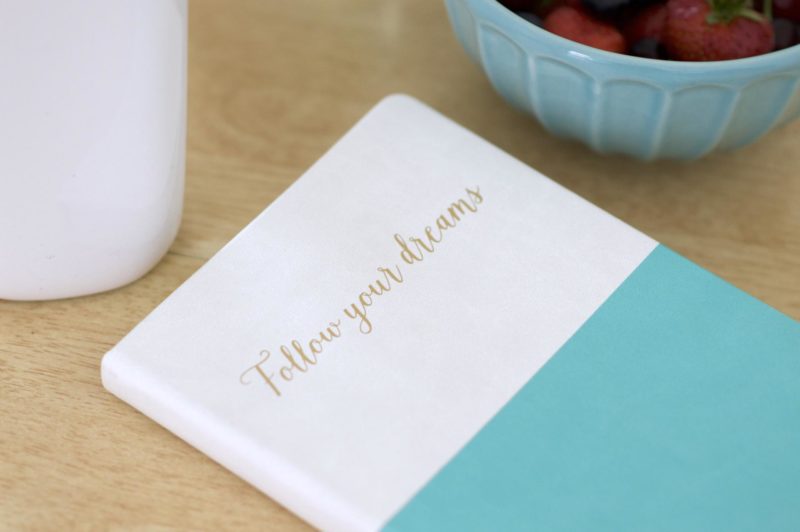 And what breakfast is complete without a cup of tea?! I poured mine from the pot into this gorgeous V&A design mug* from Homesense. I have a bit of a confession here – this is actually a replacement. When Josh and I were first kitting out our flat we brought a very cute blue and white themed tea set made up of this V&A print, you know, we had our priorities straight! But, only a couple of weeks after moving in I smashed one of these cups and was devastated when I went to replace it and found the shop we'd brought them from no longer stocked the print. So I was surprised and delighted to find the exact same one in Homesense – the treasure trove of one off designs it is!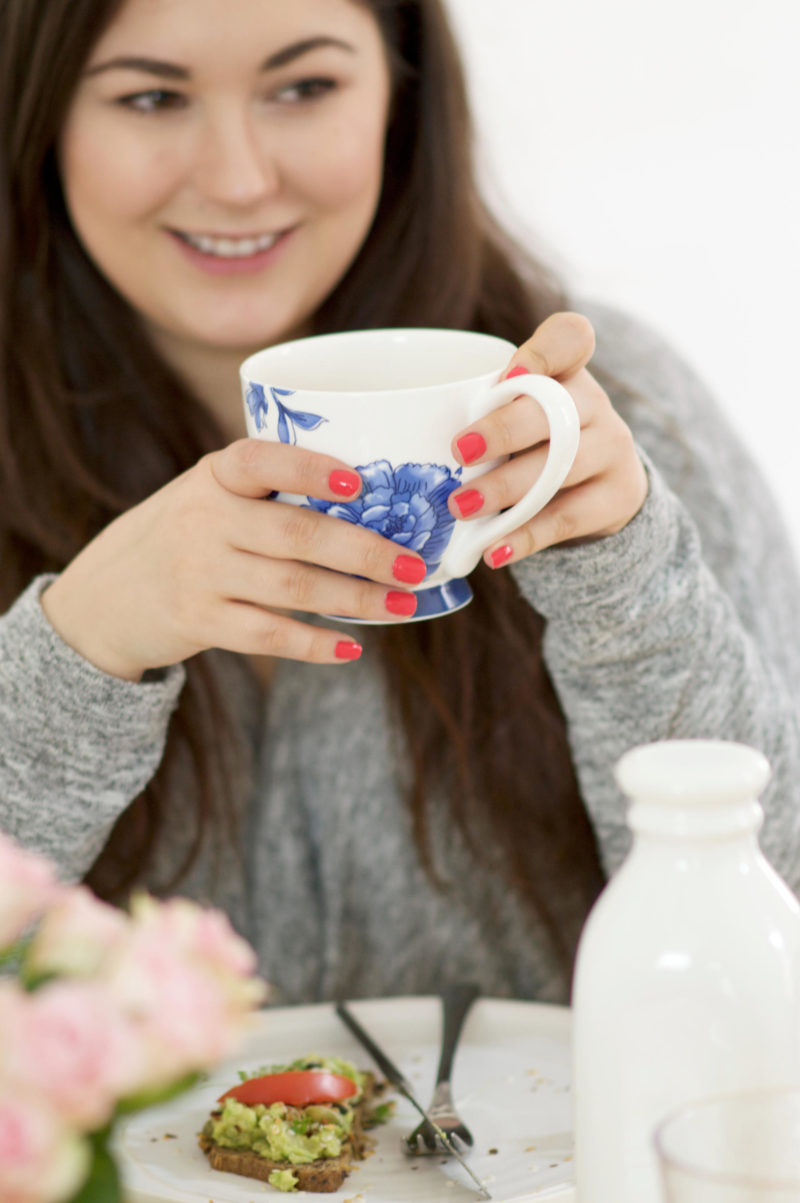 I have moved all our milk over to these cute ceramic milk bottle style containers* that I picked up in store. So for the milk for the tea I felt all fancy pouring it from this pretty bottle rather than nasty plastic.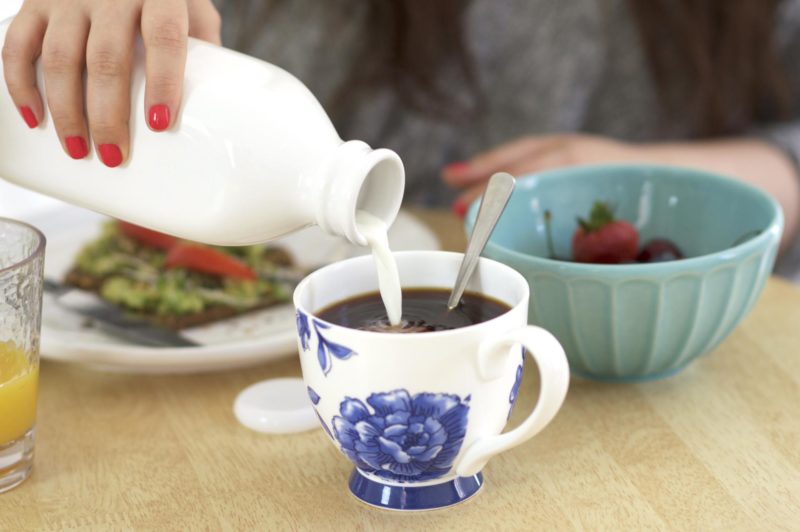 There was so many other things in store that I could have spent my gift card on, like their beautiful storage solutions, pretty stationery or luxury candles, but I'm really happy with my new home additions. If you have a HomeSense nearby I'd say it is defiantly worth a look, there is so much variety and I love the fact that every store is different.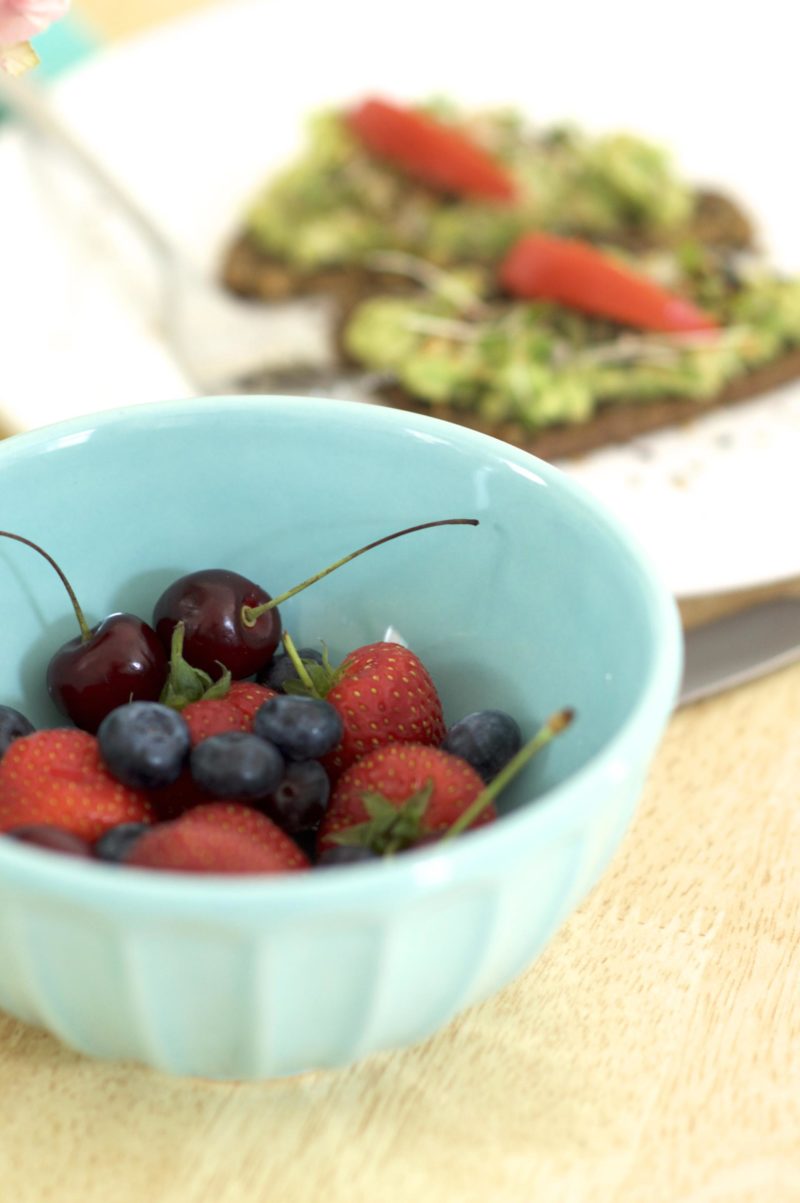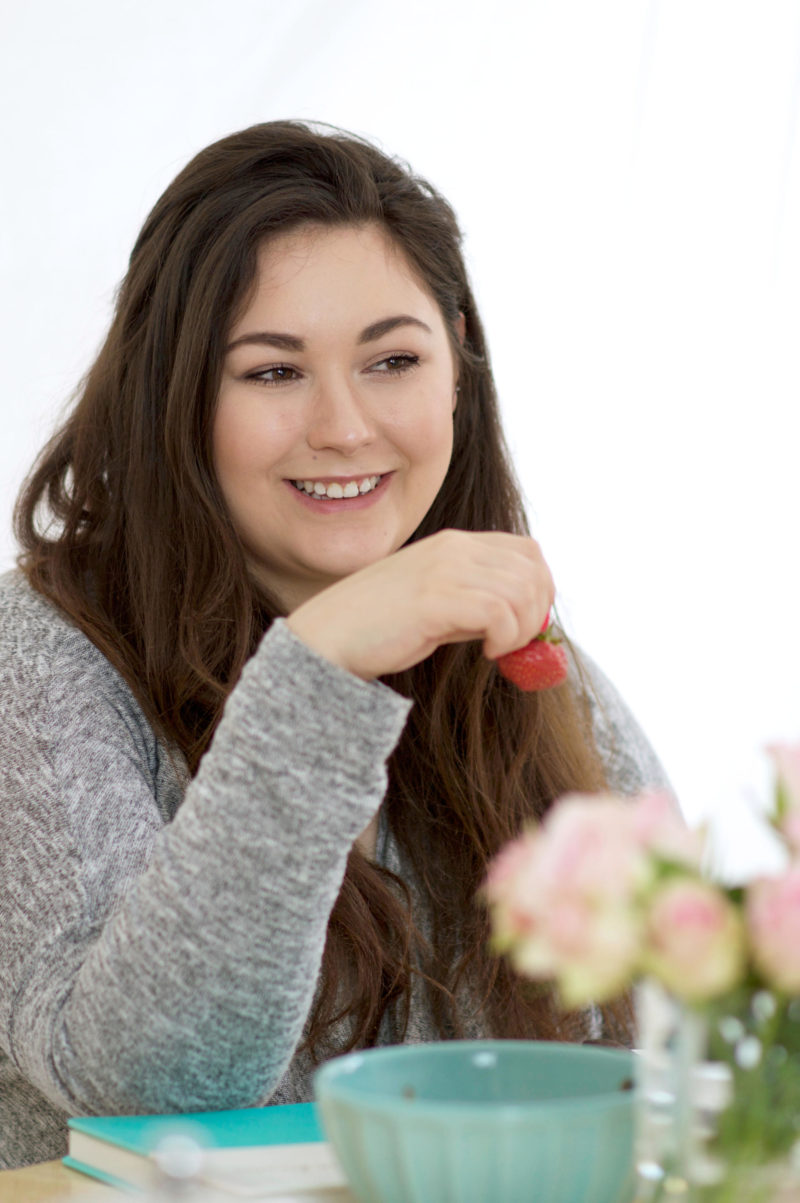 So do you shop in HomeSense? If so, what treasures have you found recently? Or why not just share with me what you had for breakfast this morning (I'm nosey like that) – let me know in the comments below!
Sam
Follow Made From Beauty on Bloglovin'
*This post contains items that are PR samples/gifted