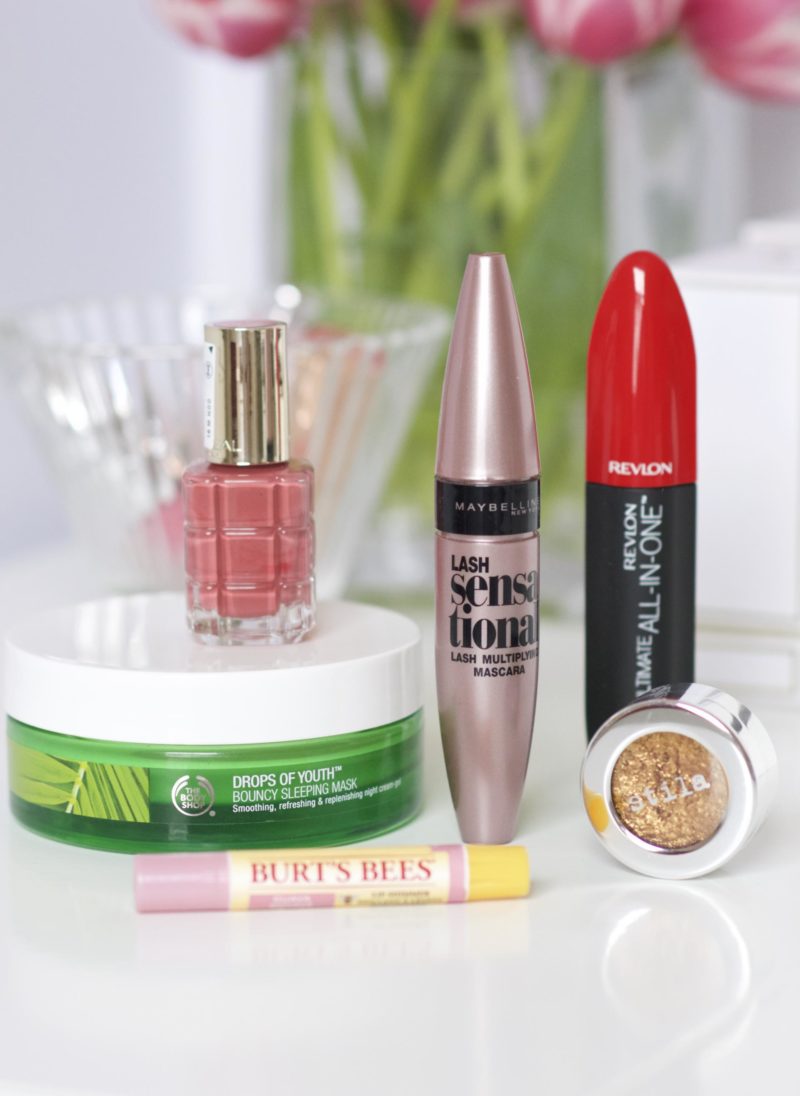 As a beauty blogger, I am incredibly lucky to get to try out lots of beauty products. It also, on the other hand, it does mean that I purchase a huge amount of products to feed my addiction. So between all the swatching, testing and applying there are some products that I find I fall totally, head over heels in love with and others that I…have a few gripes with, shall we say. So in this blog post I'm going to share some of the products that were so close to getting it right, the almost perfect ones, the ones that I love/hate.
The Body Shop Drops Of Youth Bouncy Sleeping Mask
Love:
When I saw this product come out, I couldn't wait to try it! The concept of a seriously hydrating, cushioned product that wraps skin in a veil of moisture and protects skin all night long – well, where do I sign? And to my surprise, this product seriously delivered! After the first use my skin was so beautifully hydrated, plump and smooth.
Hate:
But there is one BIG reason why I cannot love this product. Although I loved the way this product made my skin feel after I had washed it off – I could not stand to have it on my face. It seemed lovely when I was applying it, cooling and hydrating, but after only a couple of minutes of having it on my skin I wanted to rip it off. I think it is because the sleeping mask is designed to not sink into the skin fully and to actually sit on top as a protective layer, but it was so itchy. Not in an irritation sort of way but it was like I had this slimy, wet, slightly sticky layer on my skin which was suffocating and so uncomfortable.
The Maybelline Lash Sensational Mascara
Love:
I don't think there is a woman out there who has finished their quest for the perfect mascara, and I'm just the same and constantly trying out new formulas. I was seriously impressed with the Maybelline Lash Sensational and continue to love it. It is black, holds a curl well, is near enough to waterproof that it stays put all day, but still comes off easily when I need it to. I love how it lets me build up volume without being overly clumpy and yet gives super dramatic lashes. Sounds like the perfect formula right? Well…
Hate:
No matter what I do, I cannot apply this mascara without getting it all over the place. I mean, I'd say I'm pretty experienced in putting mascara on, I do it everyday of my life, but even I find that it just gets everywhere; all over my eyelids, under my eyes, it ruins my eye makeup, creates dark circles under my eyes and takes forever to correct. I think for me, the brush is too wide and the curve also makes it harder to get into the corners of the eyes – it's a huge mess!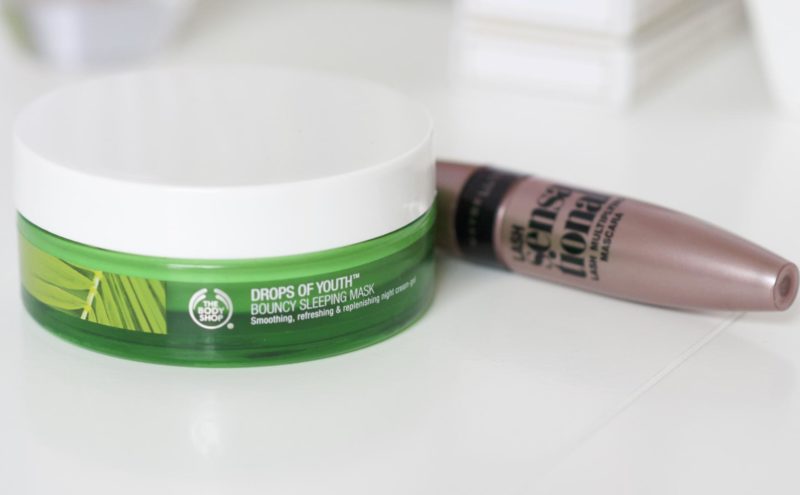 L'Oréal Paris Color Riche A L'Huile Nail Polish
Love:
Sometimes I try a product and it just wows me from the first try, and these L'Oreal polishes are one of those products. If I was doing a first impressions on these then they'd sure as hell get a glowing review! I love the shade selection, L'Oreal really hit the nail on the head with that and I love the colour SHADE that I picked up, a beautiful muted deep rose. The packaging is also hands down one of the prettiest to launch for a long time! But when it comes to the formula, the important bit, that's when these polishes really come into their own; they are lovely! Opaque colour in one swipe of their perfectly shaped brush. So glossy you barely need a top coat, smooth and easy to apply. These nail varnishes soon became my go-to for 'ah, I've forgotten to do my nails' five minutes before I have to leave.
Hate:
But despite all those amazing points, there is just one thing I cannot look past with these polishes; they chip on me within a couple of hours. Considering how many polishes I have that will outlast the week (Essie, Barry M and THESE beautiful Ciate colours) I cannot be bothered with a polish that lets me down that quickly!
Love:
I'm a huge fan of Burts Bees products. As a child I remember my mum loving the brand and seeing the wonders it has done for her sensitive skin. I love the natural formulations, really got behind the brand (until I saw Burts Buzz the documentary – a real eye opener if you haven't seen it) so when I saw they'd released a range of lip colours and balms I was dying to try them out. So with a gift card burning a hole in my pocket and no testers in store, I done something I don't normally do and brought a product without reading a single review. When I got the product home I was delighted to find it was super moisturising and actually plumped up my lips slightly making them smooth and beautiful in texture. Expect…
Hate:
The frost finish! You heard my right: frost. Not shimmer, not glossy but frost. Such an intense, 90s frost its unwearable. It had been an awfully long time since I'd wanted a frost lip product and after this one, I think it will be another very long time until I want another one. I thought the colour and finish of this product was so unnatural and synthetic and so out of character for the brand.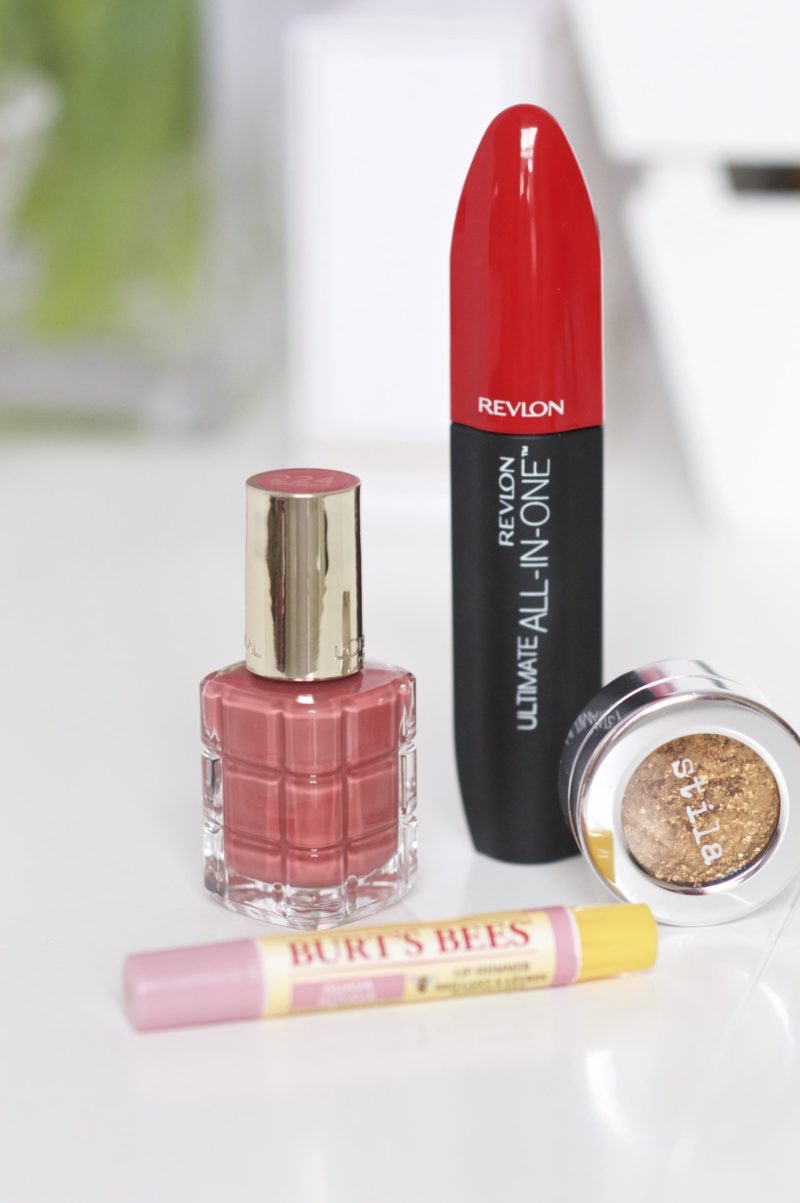 Revlon Ultimate All In One Mascara
Love:
If you saw THIS post all about the new Revlon mascara line up, you'll know there is a lot I love about this mascara. It truly gives the most defined, separated lashes with huge amounts of volume and length. I love the formula, it lets you build and build those lashes without getting clumpy for some serious drama. I am also a fan of the tiny, little wand, it lets you get into all those hard to reach places of the eye, like the ouster corners, to make sure you grab each and every lash.
Hate:
But the problem with having such a tiny wand is that this mascara takes forever to build up the dramatic look I'm going for. Although there's so much I love about this product, I haven't been reaching for it all that often because I'm always short on time when I'm slapping my makeup on to get out the door.
Stila Magnificent Metals Foil Finish Eye Shadow
Love:
If you're looking for a product that screams 'I'm ready to party!' then this is probably it. The Magnificent Metals Foils are incredible for giving a dramatic party look. They are ultra foiled, ultra shimmer but without being glittery or in you're face. I love using mine for special occasions like my birthday or a girls night when I really want my makeup to be centre of attention. I think nothing is more fancy and fun than this shadow all across the lid with a little bit of a deep brown in the crease and a sharp winged liner to really turn heads.
Hate:
The price point. I was lucky enough to find mine in TK Maxx for a discounted price, but these shadows are £33.50 a pop! Although I do love the finish they give, and their lasting power, I'm just not sure I can get behind a price tag of over £30 for a single colour. To put that into perspective, these babies are more expensive that a By Terry Ombre Blackstar, a bareMinerals quad, or a Nars Matte Multiple!
Do you have any products in your collection that you love/hate? Is there something that still niggles you about one of your favourite products? Let me know in the comments below, surely I'm not the only one?!
Sam
Follow Made From Beauty on Bloglovin'
*This post contains an item that was gifted by West Quay shopping centre