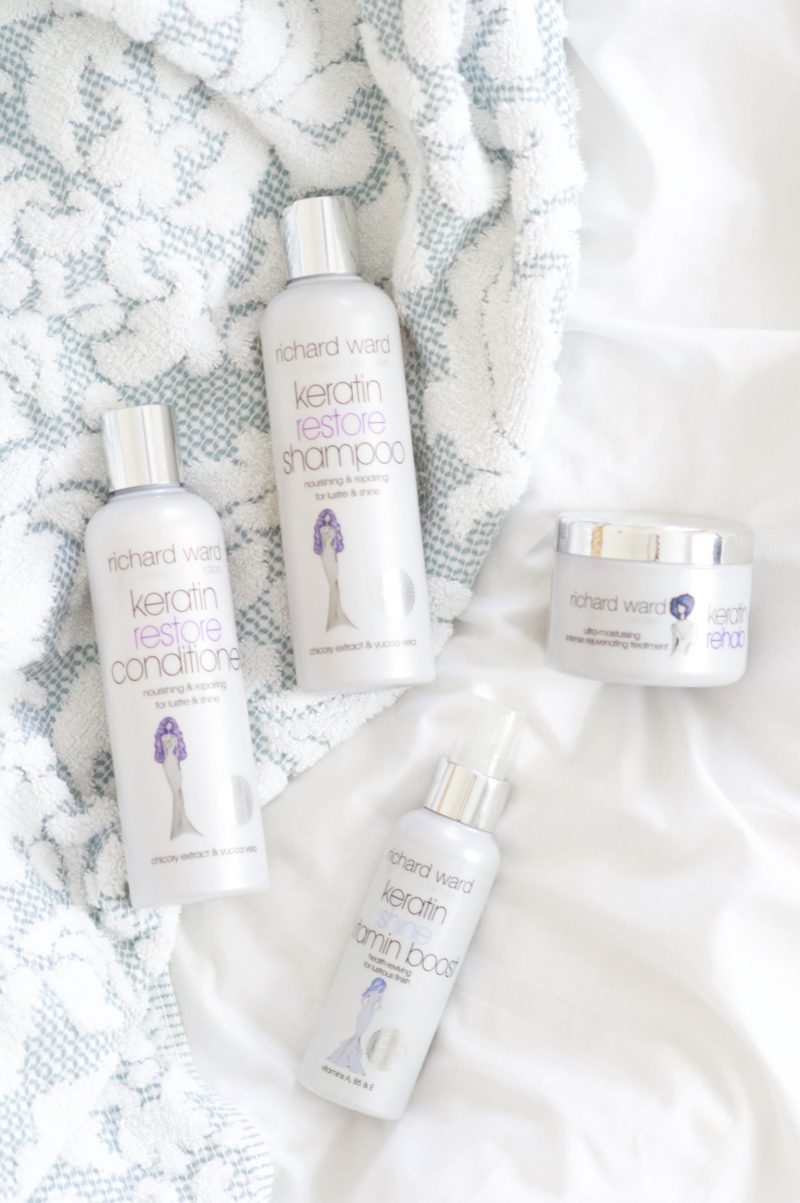 I've said it before, and I'm sure I'll say it again: it can be hard to find good quality haircare on a budget. Short of dumping a load of honey and olive oil on to my hair (affordable, but messy) I find it difficult to find products at a good price point to actually make a difference to my hair. My last affordable haircare love I featured in THIS post, a few months ago now, so I couldn't wait to try out the keratin packed products from the Richard Ward Chelsea Collection.
With prices starting at £5.99 (with 1/3 off at Waitrose stores at the time of writing this post) I must admit, I didn't expect too much of this range, but after the first wash I was pleasantly surprised.
I started off my hair S.O.S with washing with the Richard Ward Keratin Rehab Hair Mask* which lathered nicely and got my hair clean and fresh without stripping it. I couldn't tell you what this range actually smells like; but for me it's just a sweet smell that is pleasant whilst using the product but doesn't linger on the hair.
Now I've had these products a couple of weeks and have tried out both the Richard Ward Keratin Restore Conditioner* and the Richard Ward Keratin Rehab Hair Mask*. If I had to pick a favourite I would say the Richard Ward Keratin Rehab because of my hairs texture. I wash my hair normally every two to three days and have found that the Keratin Restore Conditioner keeps hair wet nourished during that time and relatively smooth without any stickiness.
The Richard Ward Keratin Rehab Hair Mask, on the other hand, has to be one of my favourite products because it actually leaves a slight residue in my hair – this might sound horrible for some, and might mean this product isn't for you if you have fine hair. But for my thick, frizzy hair, a little bit of a coating on the hair actually makes it more manageable and easier to style.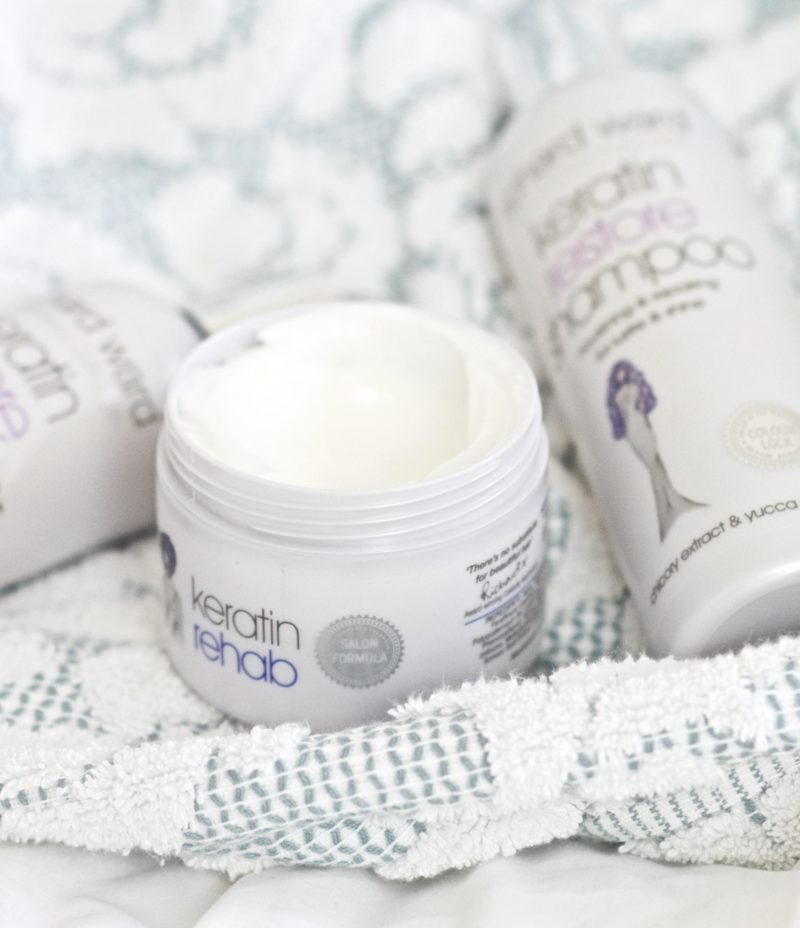 I would absolutely buy all the hair washing products from this range again. They do their job whilst nourishing my hair from the inside out with their keratin, a natural protein that can help build the hairs fibre up again after heat damage.
The one product from the range that I did not get on with so well was the Richard Ward Keratin Styling Spray*. I found it odd to spray such a wet spray into my hair after I'd dried it and found that this often encouraged frizz. The product claims to give hair a vitamin boost over time, which I suppose it might, but I found the lime oil to not really help my hair and just weigh it down. I can't say I will be reaching for this product much, but I do think it's a good concept that just needs a little more development.
So have you tried any of the Richard Ward Chelsea Collection products? If so, let me know in the comments below!
Sam
Follow Made From Beauty on Bloglovin'
*This post contains items that are PR samples/gifted