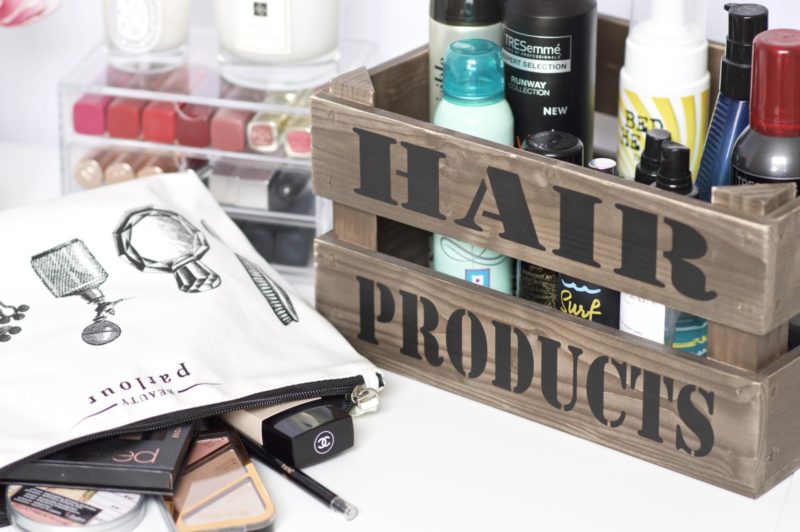 When you're a beauty hoarder like me, you start to run out of cute ways to store your makeup and products. I always find the larger items, like bodycare and haircare bottles and tubs to be hard to keep under control. So when I Just Love It got in touch and asked me if I would like to try out some their customisable gifts I thought it would be just the opportunity to find a storage solution to a very big problem.
My hair products were scattered all over my office, jammed into drawers, catching dust on top of my magazines – it was getting out of control. So when I saw these customisable crates* on the site a light bulb popped into my head. I have lots of these crate-thingys all over the flat. They store magazines, camera equipment, even socks, so I'm not sure why I hadn't thought of them for beauty storage before. I picked out a rustic looking brown crate and had the words Hair Products printed on the front – I have a feeling only the ultimate beauty geek will love this, but wouldn't it be great to have a few staked up with Hair Products, Body Care and Eyeshadow Palettes printed on them?!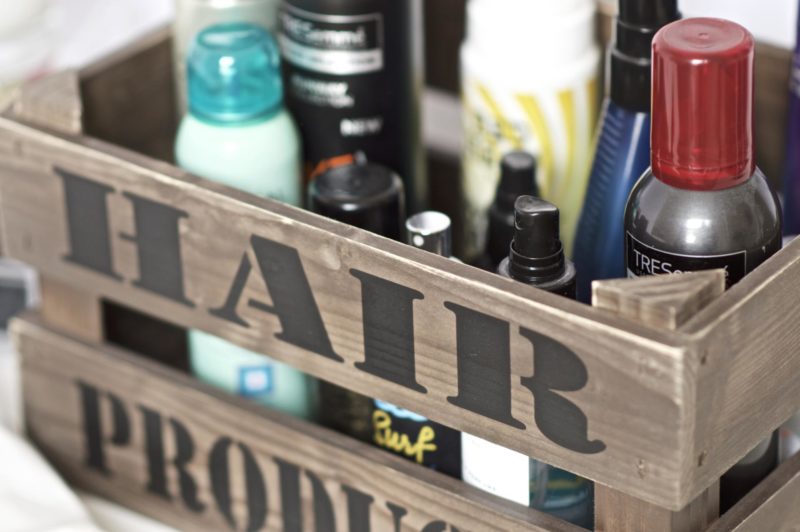 I am very happy with the quality of this crate, it's made out of good quality wood, stained beautiful and printed very well. It's sturdy and a great size to store lots of my bulkier products in. It also doubles as a great hold-all for my days makeup if I'm getting ready somewhere else in the house, or collecting products up to photograph for the blog.
I also feel in love with this Beauty Parlour Wash Bag* on I Just Love It. The vintage style pattern is very elegant and would make a beautiful gift for a beauty addict like me or anyone going off on their travels who need a big bag for their toiletries. I was shocked at the size of this bag when it arrived – it is massive! I haven't actually got a large makeup bag so this is perfect for when I need to take more than just one looks worth of products with me. There is room in here to pop all your everyday makeup into and the bathroom sink!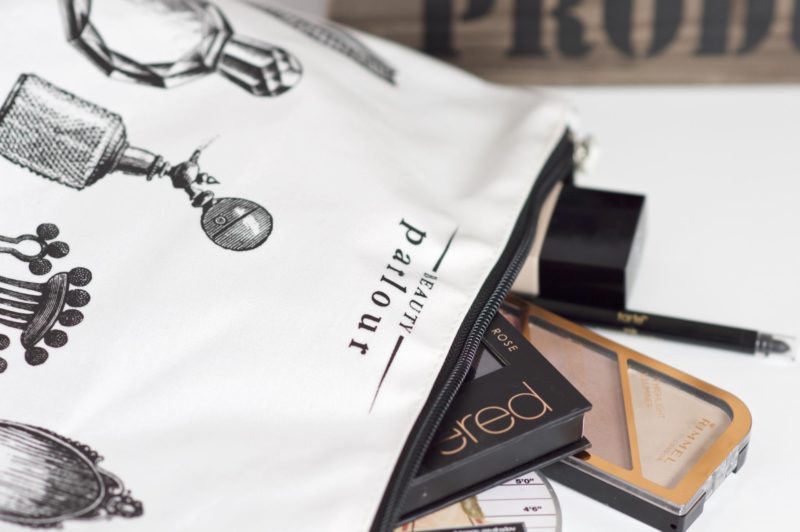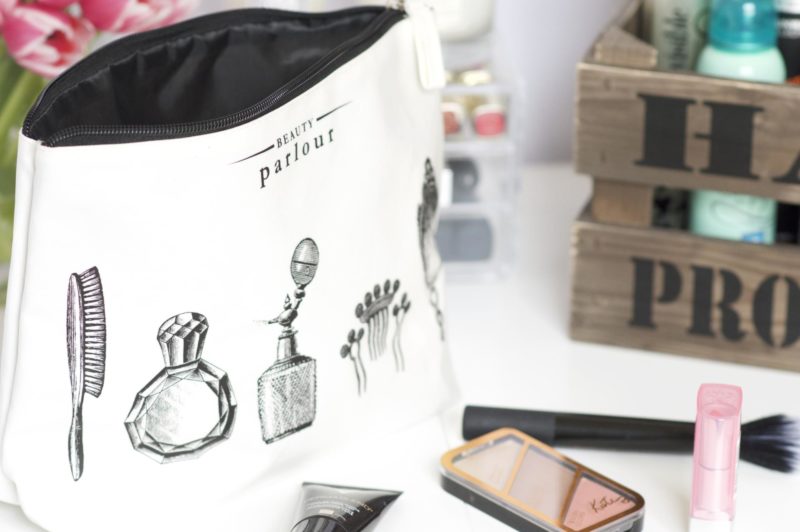 The quality of this bag is stunning. It is a flexible PVC coated cotton, which makes it splash proof & helps protect the rest of your bag in case of spillages. I am just so in love with the design, so cute!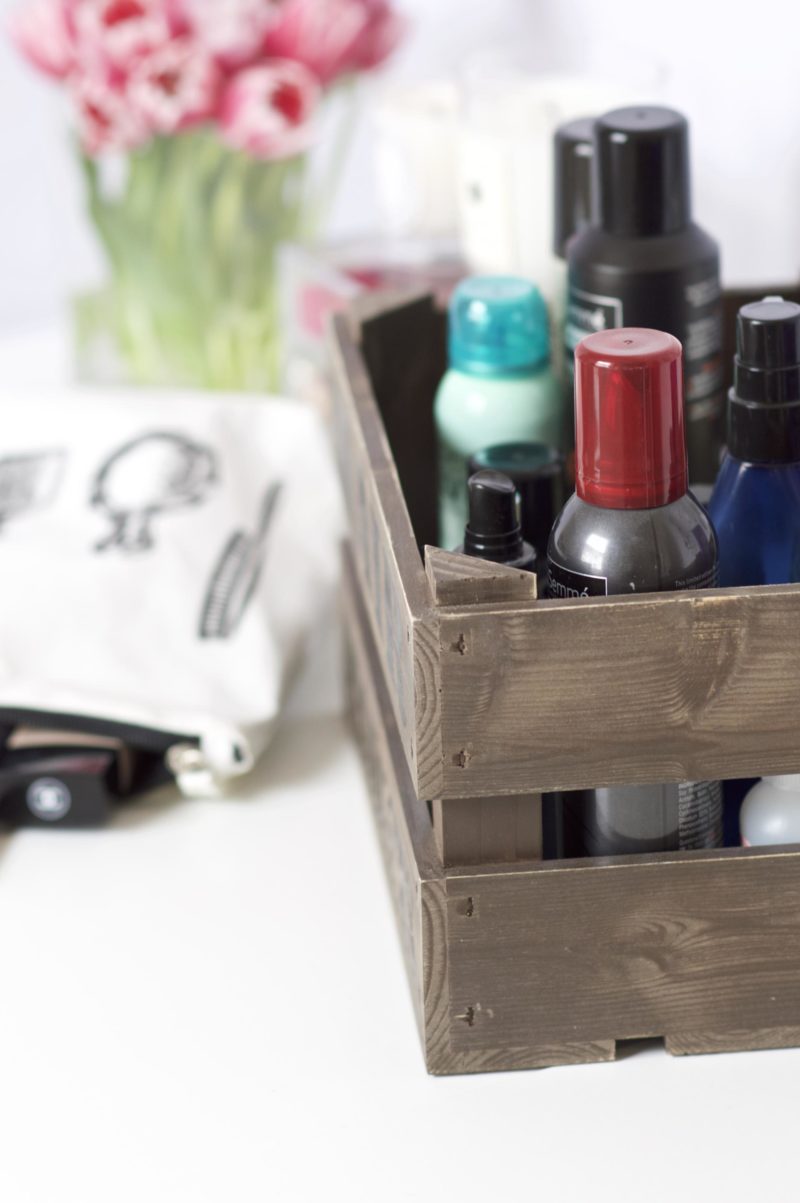 So have you taken a look around the gifts on the I Just Love It website? Is there any products that spark your imagination for beauty storage or a gift for someone special? Let me know in the comments below!
Sam
Follow Made From Beauty on Bloglovin'
*A huge thank you to I Just Love It for letting me pick out these items. This post contains items that are gifted, all opinions are my own, unpaid post