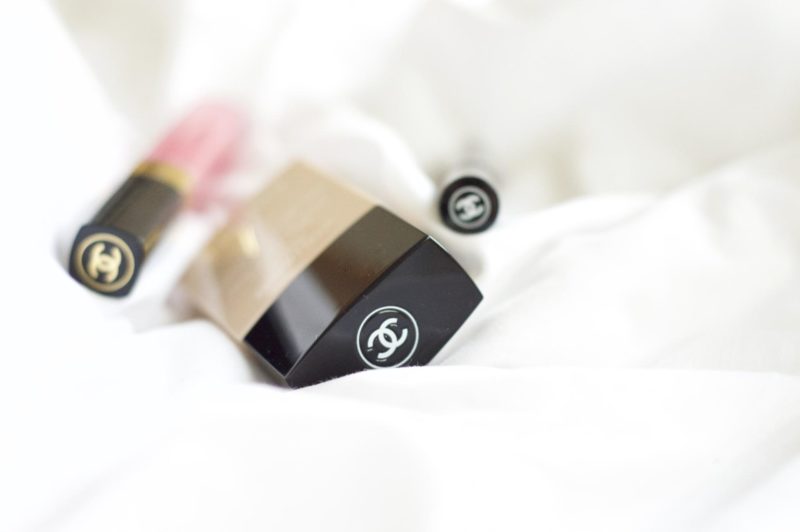 Chanel is everything…well, to me at least. If I had it my way everything in my home and beauty collection would be Chanel. But as I'm sure most of you will know, Chanel can get a little pricy. So when I get to bring home just a little piece of my favourite brand it's quite the occasion. I've been eyeing up the Vitalumière Aqua* for an awfully long time. Marketed as a weightless, hydrating foundation that will even skin tone and give a glowing complexion; this formula sounded like heaven! Is it as good as it sounds though?
Short answer; yes!
From the first moment this base touched my skin it was love. Although I have always been intoxicated with the brand, I didn't think it was possible to be this head over heels as quickly as I was Vitalumière Aqua. Firstly, the iconic packaging is really as good as it looks, lightweight, easy to use with a secure lid. The double C's on the top of the lid is elegant yet still makes a statement. For makeup artists this would be a great product packaging wise as the colour of the bottle changes depending on the shade – nice touch Chanel, nice touch.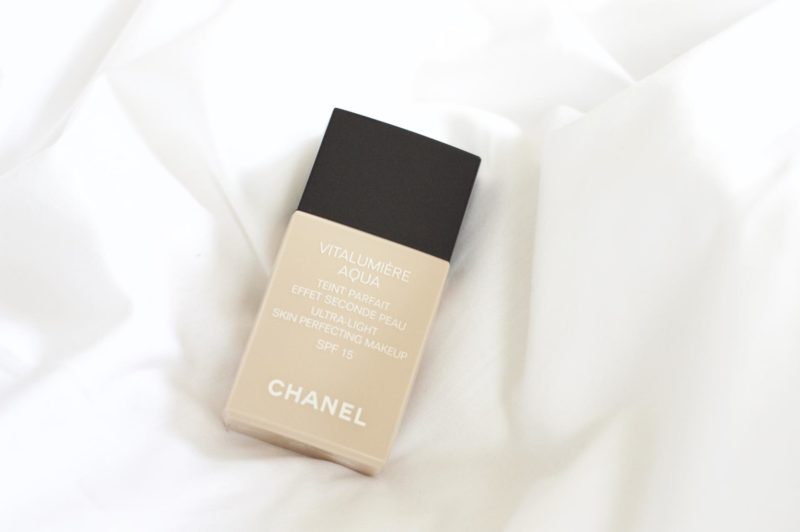 The formula is liquidly and thin, so thin that I was worried that this product wouldn't give me much coverage. To my surprise the Vitalumière Aqua offers a sheer coverage to start with and then can easily be built to a medium coverage. I love to use a flat foundation brush with this base, as it allows me to control exactly where I place the layers of coverage.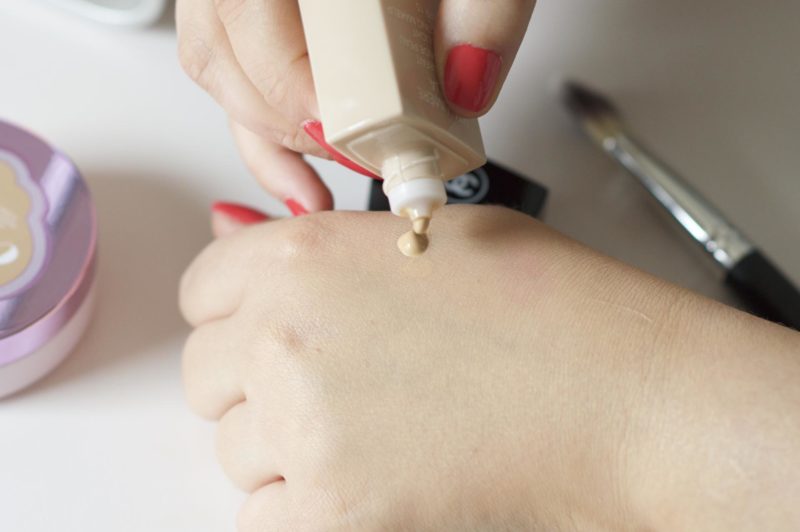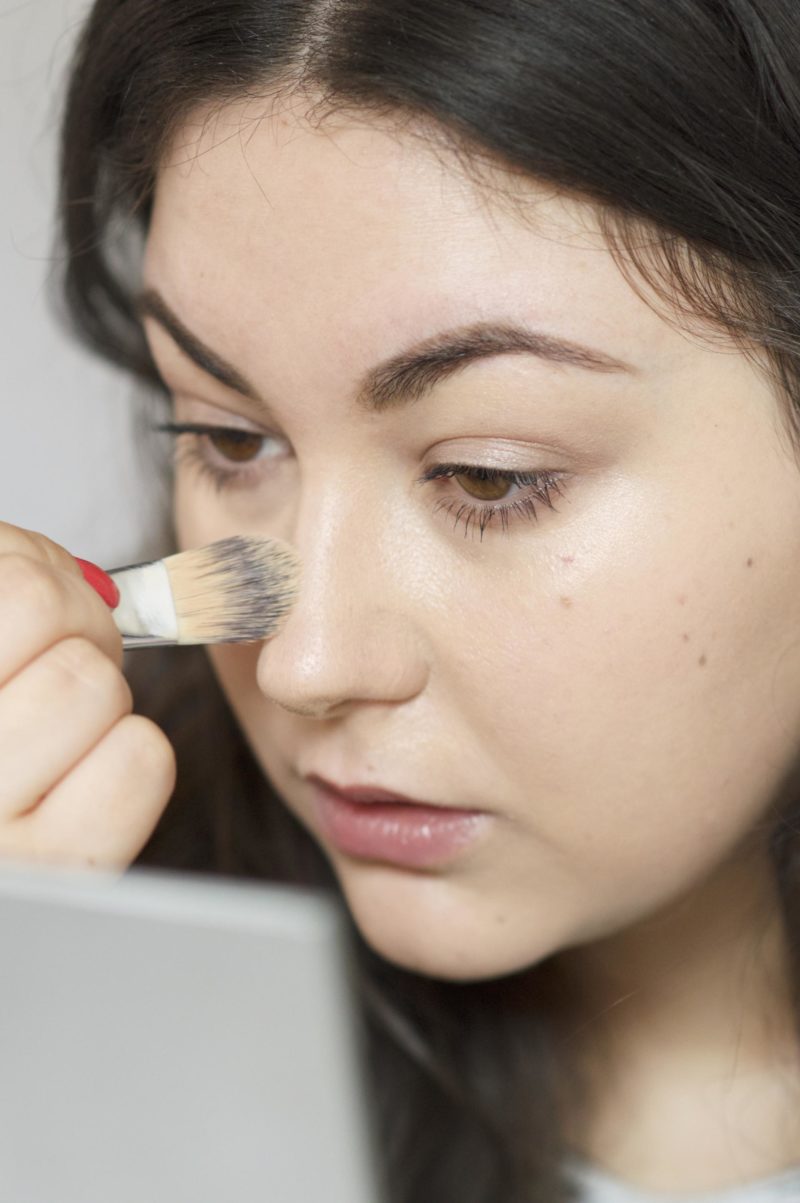 The finish of this base is stunning, it appears like skin, but perfected. Wearing this product I have never felt more confident about my skin, it's smooth and hydrated. Chanel have formulated Vitalumière Aqua with hyaluronic acid and lotus flower extracts to ensure skin stays fresh, hydrated and glowing throughout the day. I could see this being the perfect foundation for older skins as the glow-giving moisturising formula would plump the skin.
After being matched by a lovely lady at Chanel, I brought the shade 20 Beige which is a perfect match for my skin at the moment. It manages to be the perfect shade without blanking my face out to the point of it looking like mask, which I often find foundations can.
I had a lovely time at the Chanel counter. The lady that matched me was chatty and sweet, she complimented me on my skin and talked me through the foundation. She was even nice enough to chuck me in a few deluxe size samples into my bag when I made my purchase. I have heard a lot about people not having the best service at Chanel, but for me I couldn't have asked more.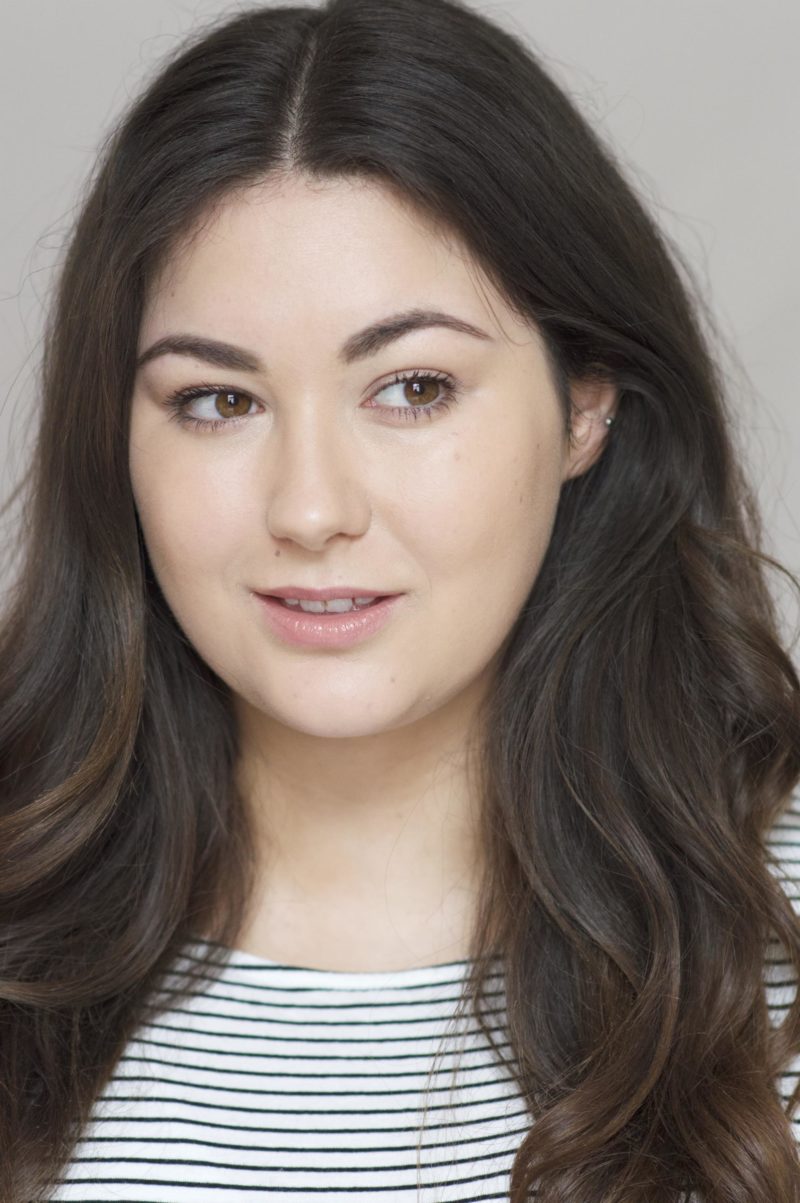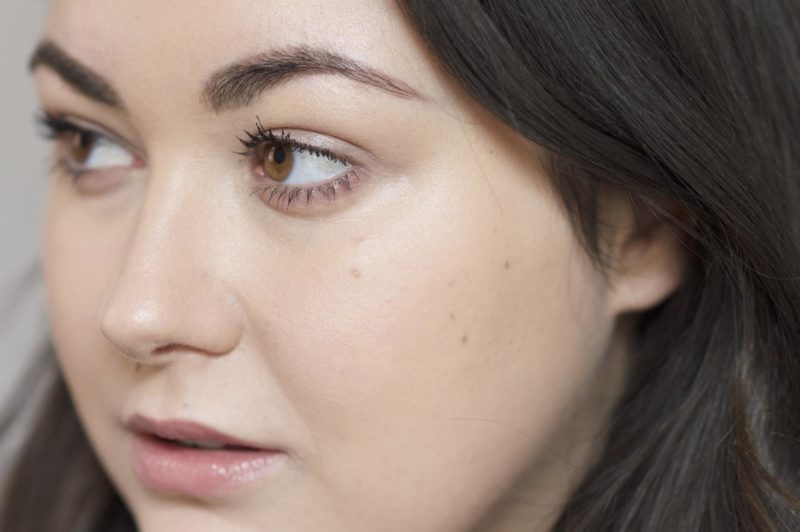 So have you tired the Vitalumière Aqua Foundation? If so let me know your thoughts in the comments below! If you haven't, do you think you'll be testing it out?
Sam
Follow Made From Beauty on Bloglovin'
*This post contains items that are PR samples/gifted