There is one product that screams Spring like no other, one product that manages to be fuss free throughout the warmer weather and the one product I have been reaching for again and again over the past month: the lip stain. As a bit of a beauty addict I couldn't simply make do with just any old lip stain this season, so with sunglasses on and a gift voucher burning a hole in my pocket I headed to the Mecca of Makeup: MAC.
MAC recently released their Versicolour Stain Collection for Spring 2016, with a shade selection to die for and a beautiful formula I just had to pick one up. The shade I went for is Truly Everlasting*, a deep coral pink.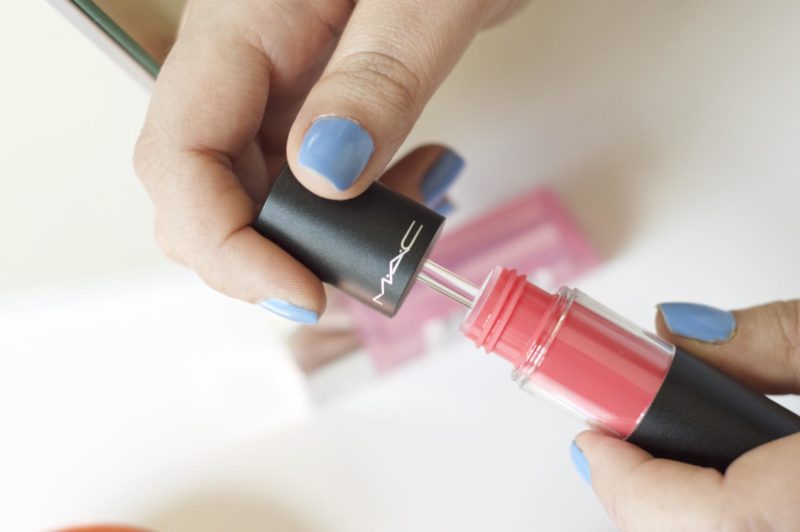 The main reason why I love stains as the weather starts to warm up is that they are probably the longest lasting lip colours out there. There's no faffing about with touching up or reapplying, which I never want to worry about, but least of all in the Spring. The problem with this though is that some stains can be a little drying, and instead of juicy, full lips stained with a splash of colour you end up with a mouth that looks shrivelled and not cute. So when I tested the MAC Versicolour Stain on the back of my hand in store I was blown away!
These stains apply like a cooling lipgloss, heavy in pigment and loaded with moisture. It wasn't until I wiped the swatches away with a tissue that I realised just how much of a stain these really are. By the way they apply, a thick plumping glossy formula, you'd think they wouldn't leave much colour behind – wrong ladies, wrong!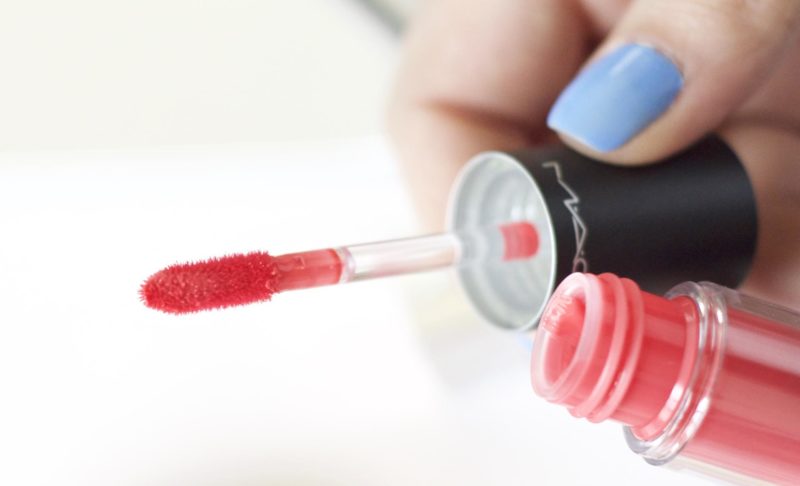 True to it's name, I can wear Truly Everlasting for a full eight to nine hours and get many looks throughout the day. First there is the beautiful glossy formula, that hangs around on the lips for a couple of hours before wearing down to a stained but moisturised pout. After the five hour mark I'm left with a matte stain that keeps my complexion perky and my lips poppin'! You can top up throughout the day if you want the full POW! effect, or change things up by using a nude gloss over the top, letting just a touch of the coral pink shine through. I am a bit of a lip balm addict so I like to keep my lips extra hydrated by using a little of the NUXE Rêve de Miel throughout the day.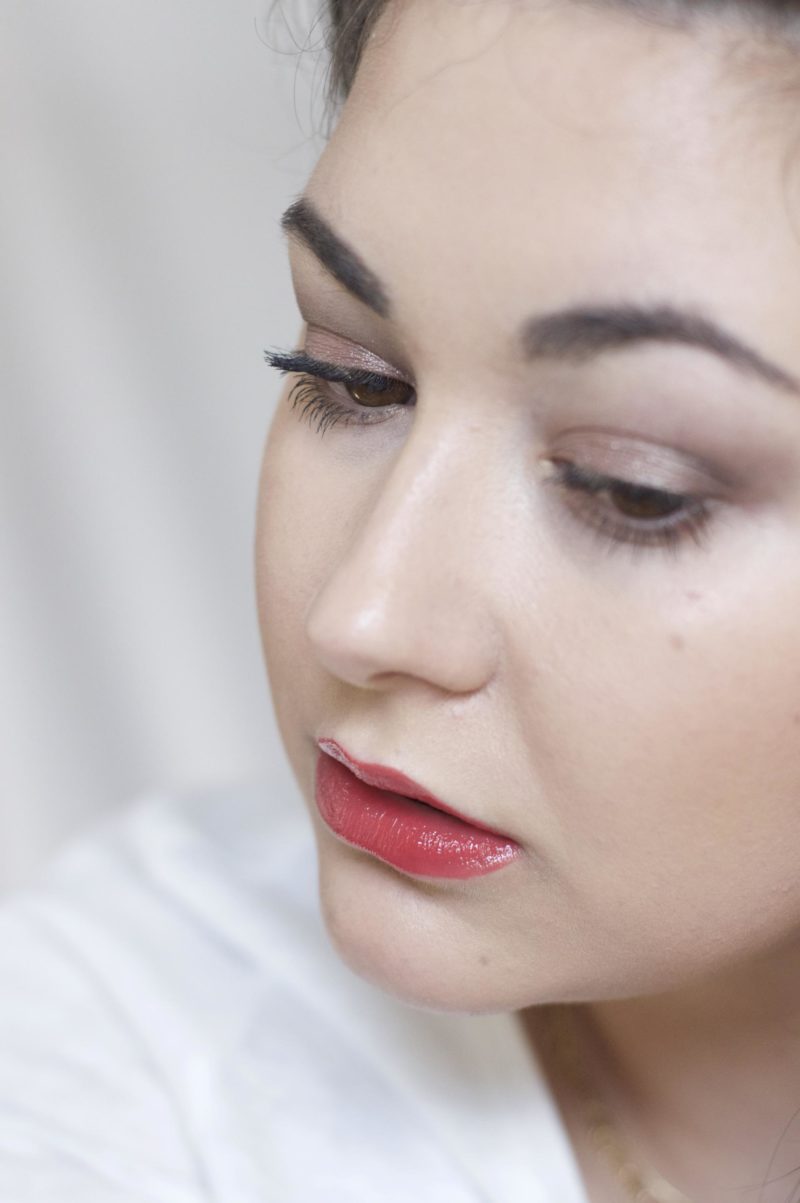 I find that the long doe-foot applicator allows you to get a crisp line around your lips for precision application – because once this sucker's on it's not coming off! I think this product would be the ideal lip choice for a summer holiday and I cannot wait to use it when I have a little more colour in my skin although I think it works ok with my slightly paler tone at the moment!
So what do you think? Will you be trying out the MAC Versicolour Stains?
Sam
Follow Made From Beauty on Bloglovin'
*This post contains items that are PR samples/gifted