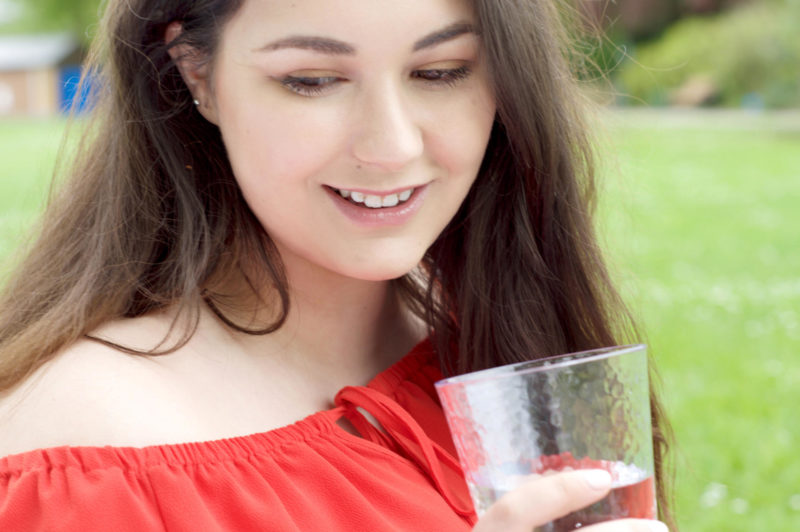 Josh and I moved into our flat almost two years now, and although our home is almost complete, we were seriously lacking in the al fresco dining department. We don't currently have a garden (boo!) so I'd never really thought about buying pretty things to dish goodies up in outside before. But with the local park (it's fancy, we're talking tennis courts and a river) two seconds from our door and the good weather recently we've been enjoying our food outside a lot more than I'd thought. Like in my recent Spring Picnic collaboration with JD Williams, that you guys seemed to love! Seriously guys, thank you for all your wonderful comments on that post – you're the best! And you weren't the only ones who loved it, HomeSense got in touch again (you can check out my post all about their new store opening HERE) and asked if I'd like to pick out some new picnic gear for their range. So in today's bonus post, I'm sharing the items I picked up and why…
The first thing I was on the hunt for was a pretty picnic blanket, we had been making do with a mixture of throws and towels! I found this stunning multicoloured blanket, which is so bright and fun yet stylish with the white stripe design. It's the perfect colourful backdrop for summer food and oh so cute, I feel very fancy laying it out for us to snuggle up on.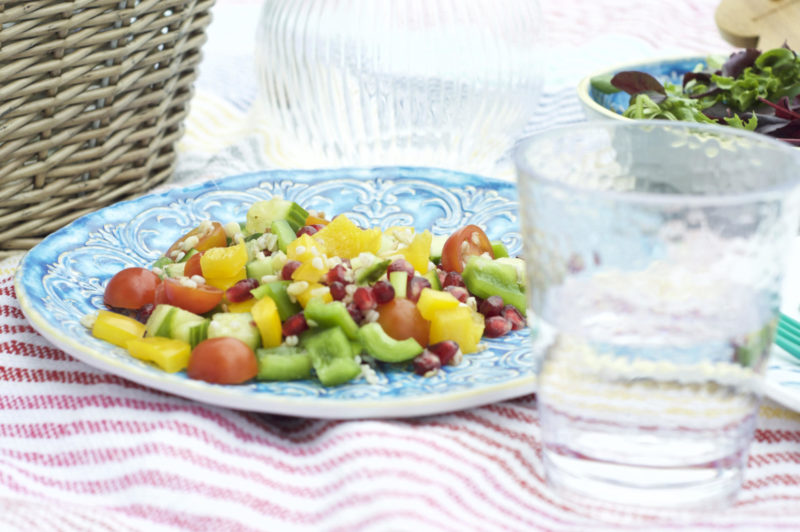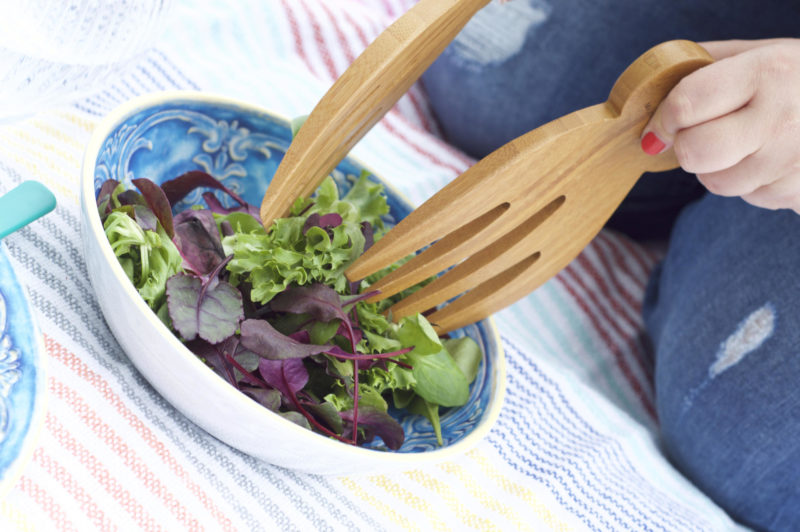 There was a huge range of picnic plates and bowls in such beautiful designs at HomeSense. I couldn't resist these matching bright blue, moroccan inspired plate and bowl with their pretty yellow trim. I was really impressed with how heavy these were, so easy to balance on your lap when sat on a blanket and didn't feel like you were struggling to cut things on them.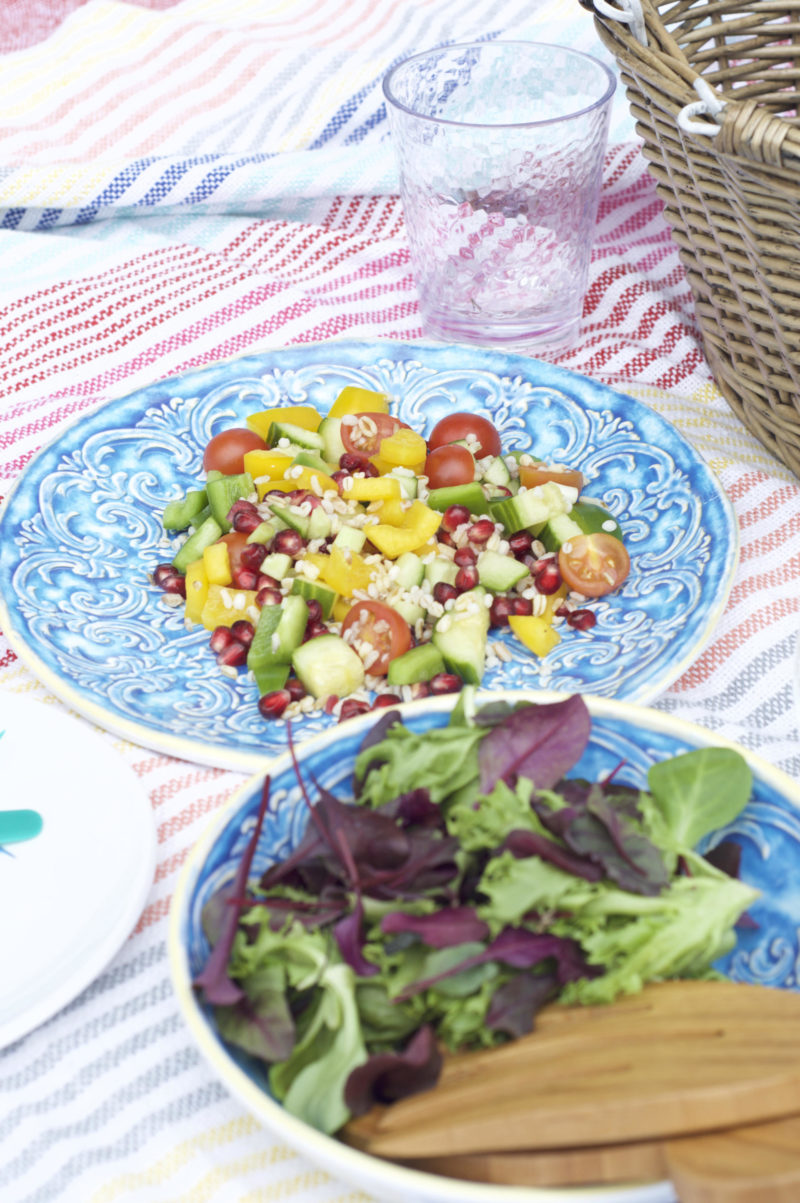 I am all about the not-quite-matching tableware, in the flat we have a mix of glass and blue plates and bowls, so it was natural that I also picked up a plate that wasn't completely matching, but in the same colour family; the gorgeous crab plate. I loved the design of this piece as soon as I walked into the store and just had to pick it up! This again is great quality, so much so that the lovely lady who served me in HomeSense asked me if I would like this plate wrapped because she thought it was china.
We served our salad leaves in the bowl with these wooden salad tongs – fun fact: I've always wanted some of these because…I know how to live! They were admittedly a little too big for this bowl, but I can see us getting a lot of use out of these al fresco or in the house.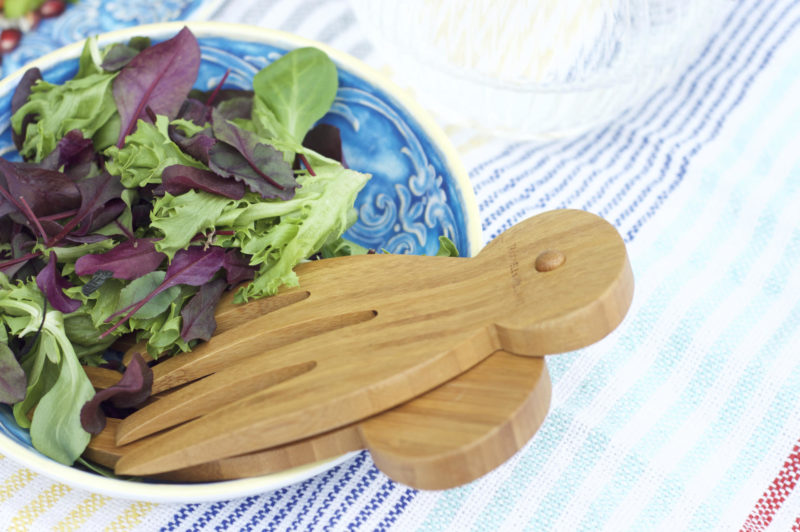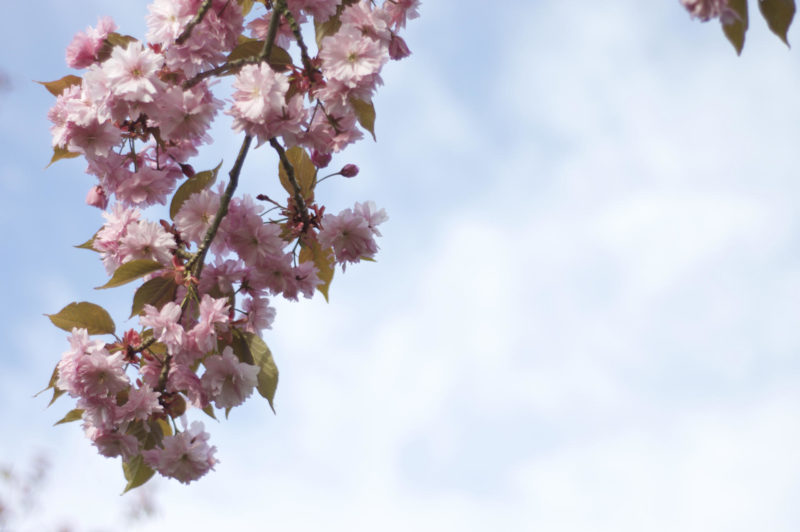 So complete our little selection I also bought two plastic cups, which honestly look and feel a lot like glass. They were perfect for guzzling back the water on a hot day. To keep everything it I brought a basket. I was eyeing up the traditional picnic baskets in store, but decided in the end to go for something a little different and buy an open one because I figured I could use this throughout the home during the colder months. It was spacious enough to fit everything in to, including our beautiful jug from Tiger and the picnic blanket balanced on top.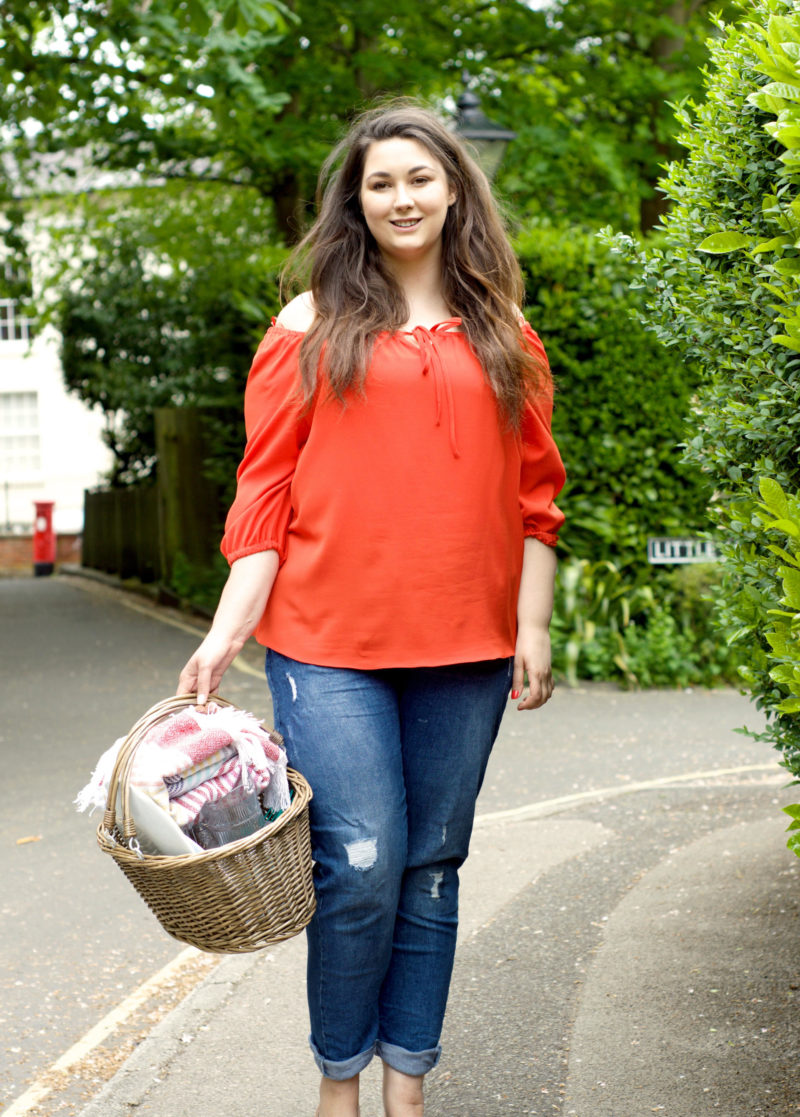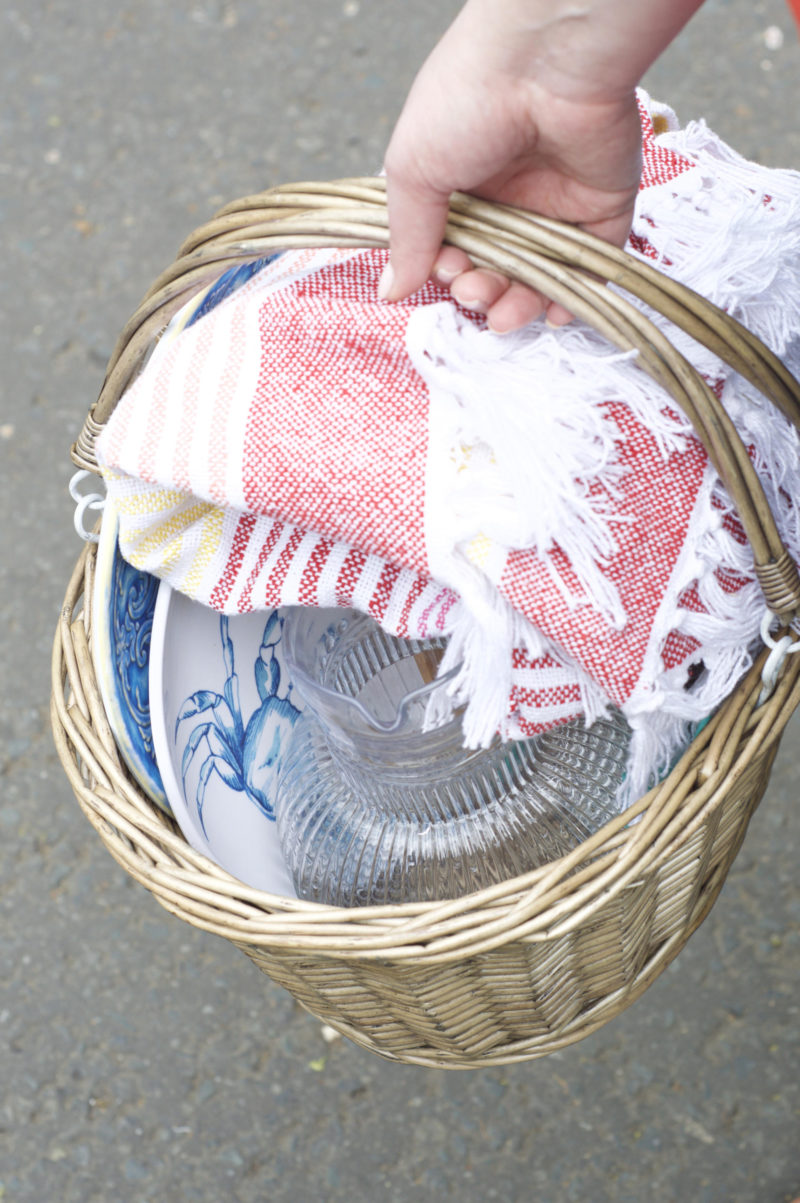 So have you been eating outdoors in the warmer weather? And will you be checking out Homesense's section of al fresco dinnerware in store? Let me know in the comments below!
Sam