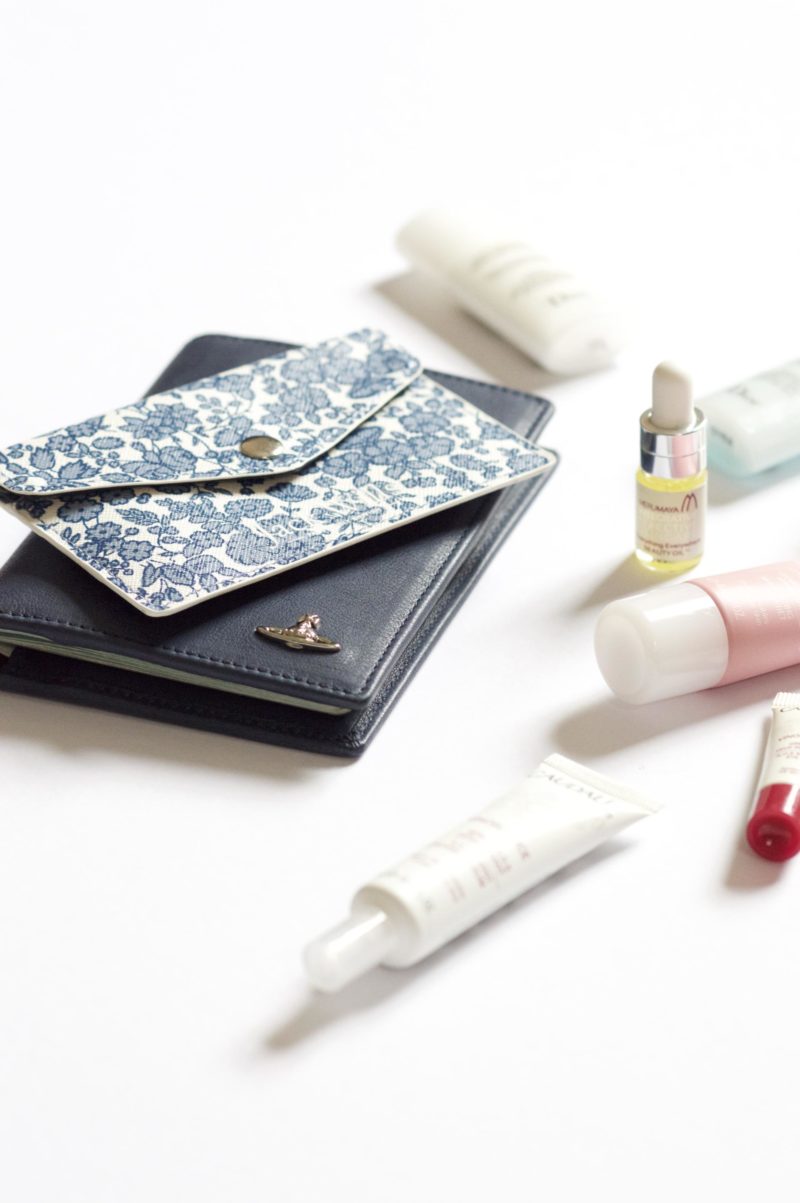 No one wants to lug about huge bottles and jars of skincare when going away for the weekend. So when Josh and I headed to Devon this past weekend I took the chance to pack all my new minis for a simple, nourishing skincare routine. I love collecting miniatures for my trips and as a beauty blogger I am very lucky to occasionally receive some awesome trial sizes, like the ones from Caudalie I'm featuring today.
To remove makeup throughout the weekend I packed the Dior Instant Eye Makeup Remover and am glad to say that name does not let this product down, it really does remove eye makeup instantly. To keep skin clean whilst I was away I used a miniature of the Dior Gentle Cleansing Milk, which was a great milky cleanser, I'll be honest it wasn't exactly groundbreaking formula wise, but it was nice to use.
Now we're on to the good stuff: to celebrate the launch of the new Vinosource products Caudalie kindly sent me a few products from the range to try. I started my weekend of skin nourishment off with the Vinosource S.O.S Thirst Quenching Serum. I have used this serum in the past and have always loved it's lightweight texture. Formulated without oil, it sinks into the skin in a flash yet provides it with the hydration it needs. It's the perfect product to dig out of your collection if skin is a little unbalanced or ruddy as it's soothing and nourishing and of course, like all Caudalie products, perfect for sensitive skin.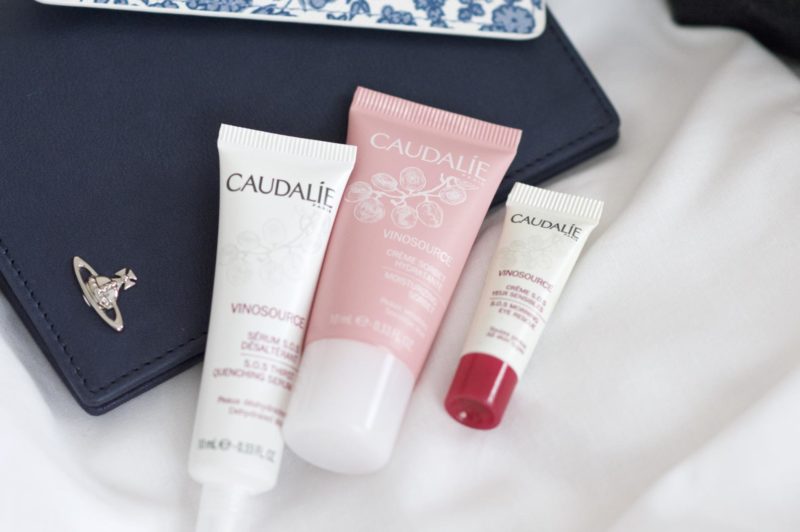 I also received a travel friendly Vinosource Moisturising Sorbet. I'd never tried this product before but instantly feel in love over the weekend. This gel-cream is instantly cooling, like water on contact with the skin and sinks straight into thirsty skin. For those of you thinking 'But how much can a moisturiser do?' – this is no normal slap-on hydration 'jacket' for the skin! Formulated with organic grape water, chamomile to sooth the skin and a good dollop of anti-oxidant grape Polyphenols for good measure – this product is actually treating the skin as it hydrates.
To finish the Caudalie Vinosource trilogy, in the mornings I used the Vinosource S.O.S Morning Eye Rescue. I love how the white tea extract in this product gently de-puffs the undereye and provides moisture to the delicate area all day long.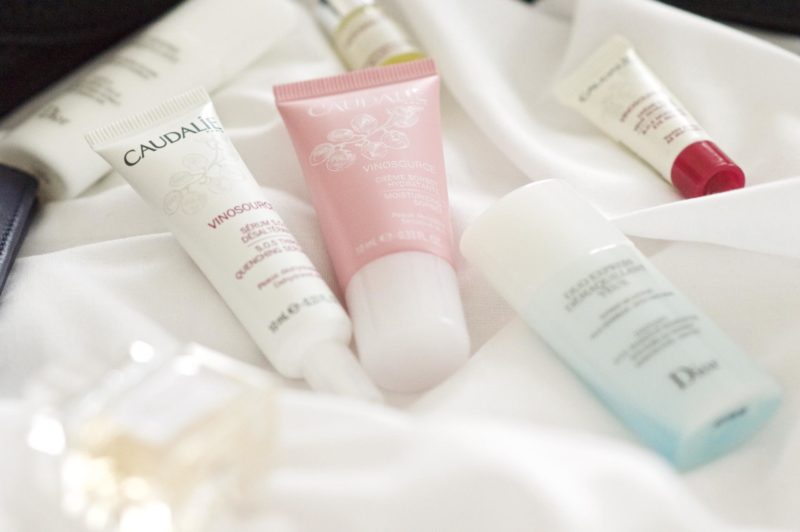 As I was having a bit of time off this weekend and not really wearing makeup all that much I used a couple of drops of the Merumaya Everything Everywhere Beauty Oil on my skin for that dewy glow and a little treat when I was lazy around the house. I also packed my miniature Miss Dior perfume to dot on in the evenings, it's such an easy scent to wear.




To travel in I wore my new warp around top from ASOS for maximum comfort. I also purchased a new travel bag from ASOS, which was actually massive when it came, but it was perfect for chucking everything into for the weekend.
I also made a bit of a naughty purchase, this Vivienne Westwood passport holder. Although I didn't need a passport to go to Devon (obviously) I have lost my driving license at the moment and so I'm taking my passport around with me. I also thought it would be a lovely investment to make now so I have it for when Josh and I go abroad later in the year. Over the weekend I actually used the holder as my purse as it's got lots of card slots inside too!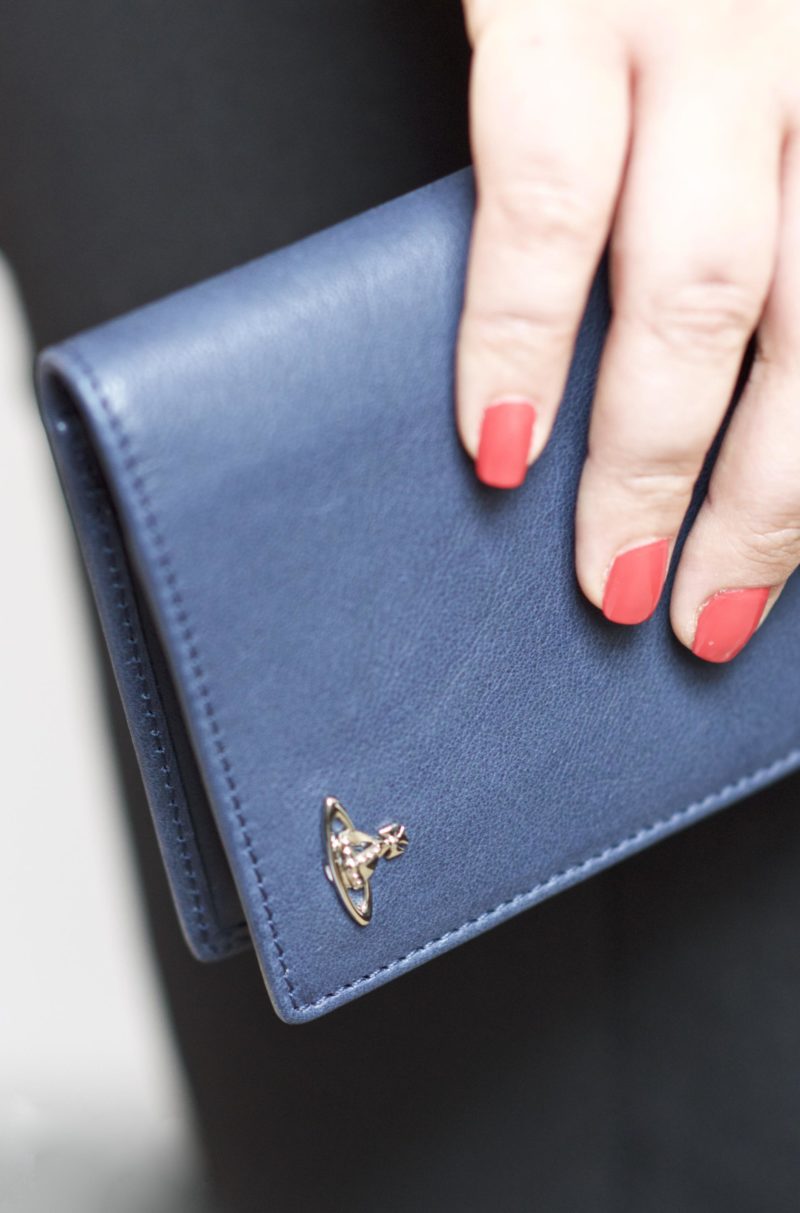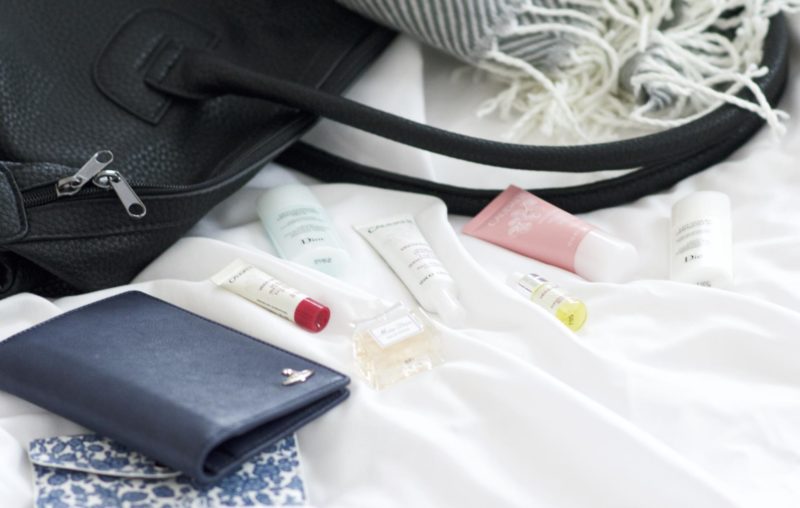 So will you be trying the new Caudalie Vinosource products? And what products would you pack for a weekend away? Let me know in the comments below!
Sam
Follow Made From Beauty on Bloglovin'
Unpaid post, all opinions are my own, contains gifted items