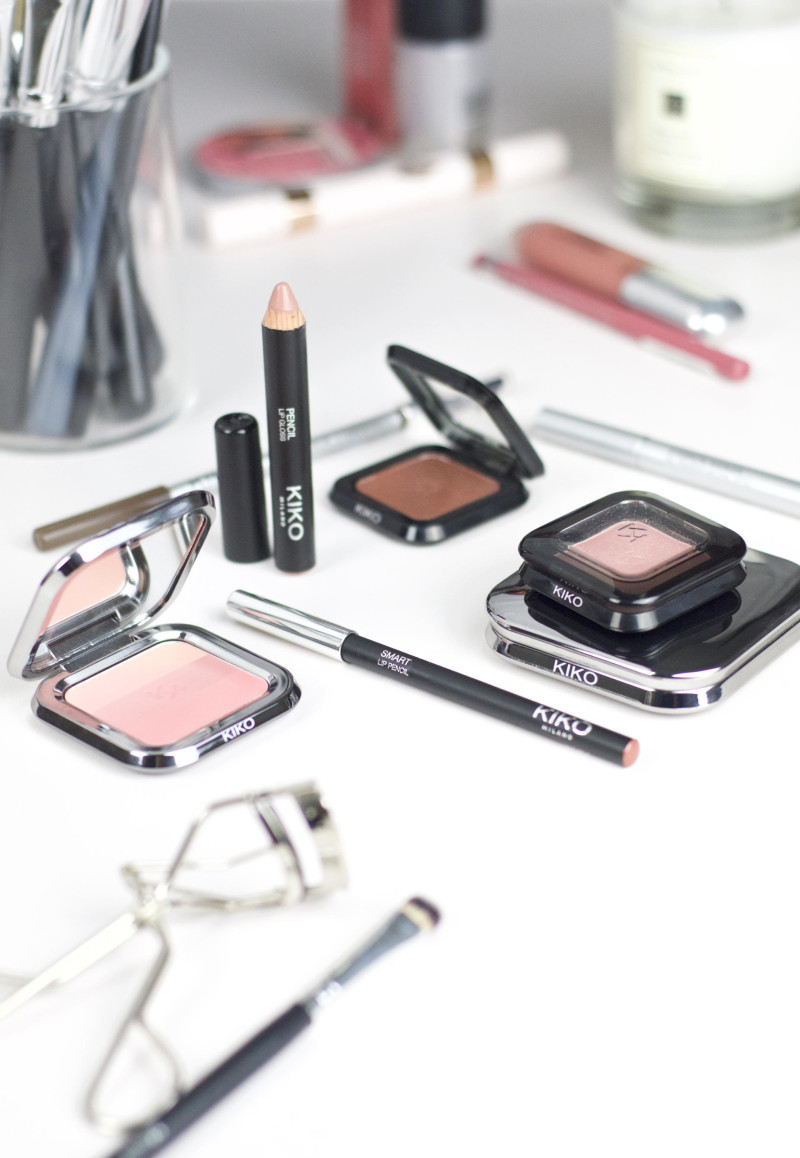 When I was in Reading recently for a blog event I couldn't help looking around the shops and one of the places I headed straight into was KIKO. The Reading store is the first KIKO store I've been into outside London and so it's safe to say I went a little crazy…
I absolutely love KIKO for affordable, innovative makeup which always promises quality and a huge shade range. I always find the stores to be fun to shop in, I mean it looks like your makeup bag threw up in there (I meant that in a good way) with glosses, shadows, mascaras and polishes from floor to ceiling. Shoutout also to all the lovely sales assistants I've dealt with in KIKO stores – I get the impression they all really love beauty too and so it's all round a great place to go for a beauty addict like me.
But now let's get stuck into the important stuff…the makeup:
The first place I head to inside any KIKO store is the eyeshadow section. I am still yet to try a shadow from the brand they was highly pigmented and blendable. I also love the shade selection on offer, from bone colours to the brightest blues and greens – it's like makeup porn in there ladies. I was drawn to lots and lots of shades in the High Pigment Wet and Dry Eyeshadow collection but I reined myself in a little and just picked up two. The first shade I went for was 37 Pearly Rose Gold a beautiful glittering rose gold. I'm not normally a fan of pink shadows (nobody wants their makeup to look like pink eye) but the golden shimmer running through this one was enough to sway me to try this shade. All the colours in the collection can be used wet or dry, for this look I used the shades dry but after testing them out a little more I kind of wished I'd used them wet as they gave a high shine foiled effect with a splattering of MAC Fix+.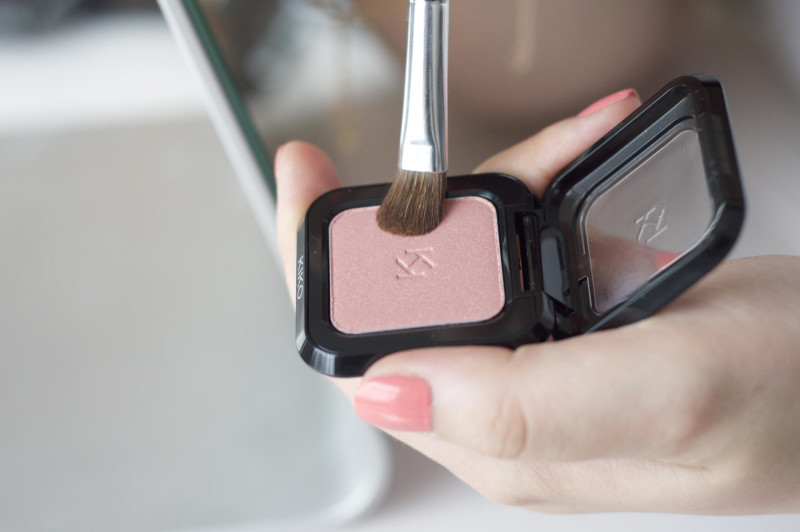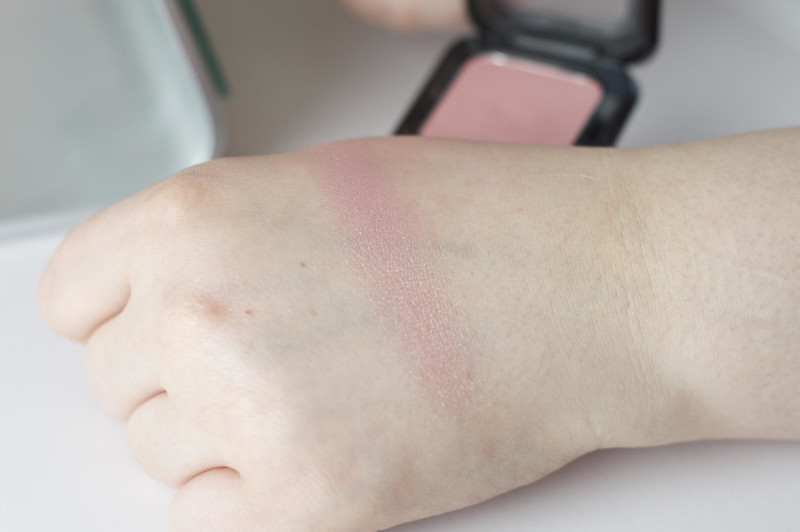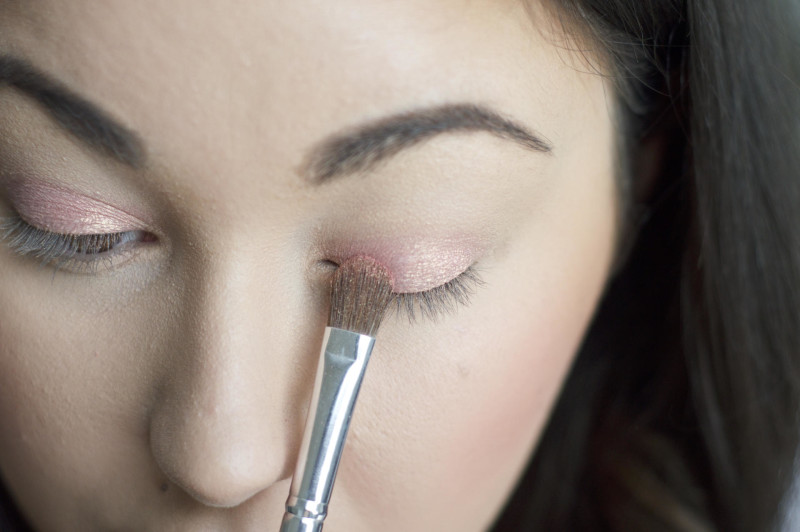 The next eyeshadow I picked up was 49 Pearly Warm Brown, a beautiful copper brown. This wasn't exactly the perfect Spring eye colour but I couldn't resist the burgundy undertones of this unique colour. For this look I ran the colour under my eye with my Morphe Round Crease brush (you can read my full review of those brushes HERE) for a smokey look.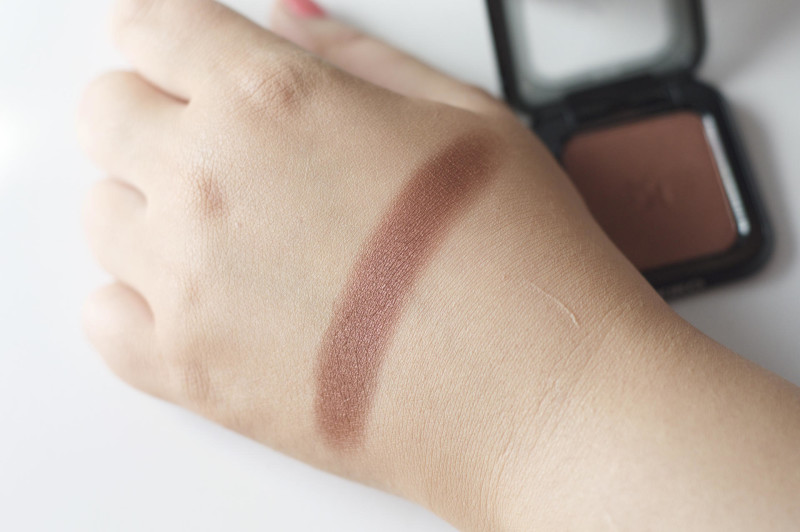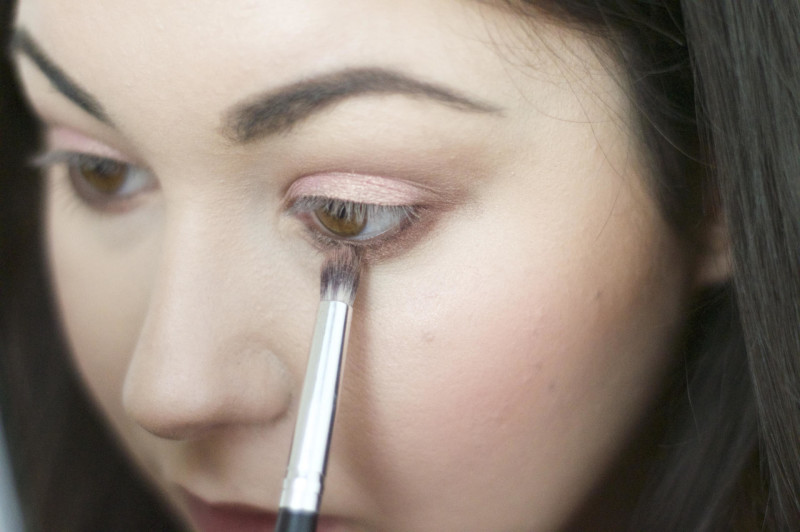 For base I picked up just a couple of items – it could have been a lot more but unfortunately there was a lot of foundation shades out of stock – the Flawless Fusion Bronzer Powder in shade 03 Cinnamon. If you're a long time reader of Made From Beauty you'll know I have loved KIKO bronzers for a long time (you can see me using them HERE and HERE). I have always found their bronzers easy to blend and natural looking and the Flawless Fusion Bronzer Powder doesn't disappoint.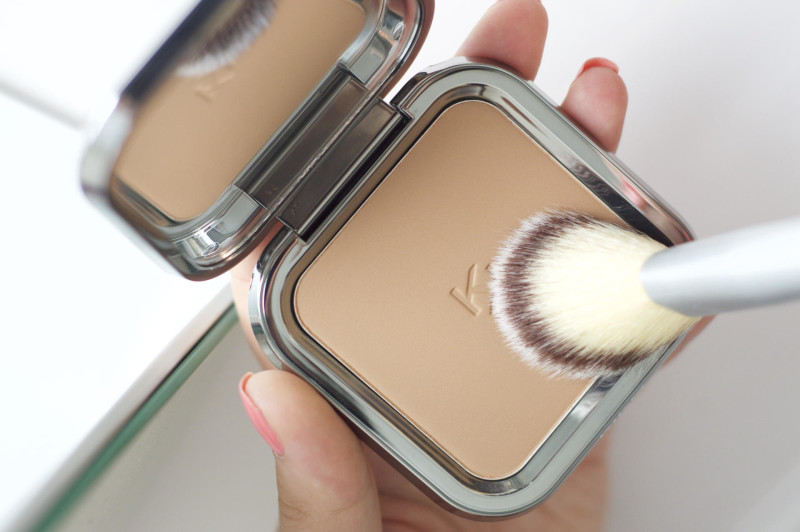 The other base product I picked up was the Shade Fusion Trio Blush in shade 03 Apricot. This dinky little blush packs a lot of punch with it's three rosy peach toned shades that blend together to give the perfect peachy flush. I know I will be reaching for this again and again as the weather warms in the UK and I get a little bit of colour back in my skin.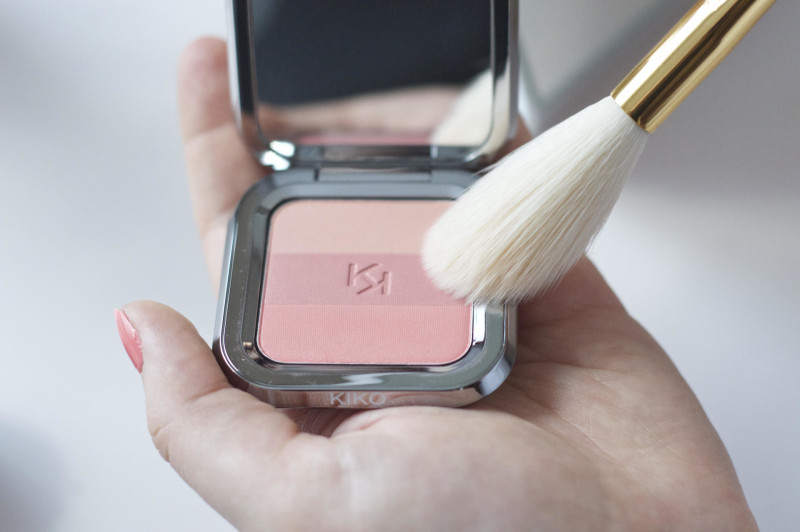 Now I know you've been eyeing up my brows in the previous pictures! They look pretty good don't they? That's because I brought two gorgeous brow products from KIKO too. The first of which is the Precision Eyebrow Pencil in shade 02 Dark Chestnut; a delightfully thin, hard pencil that has already made it's way into my everyday makeup bag. I love the shade of this too, with just enough warmth to still look natural but ashy enough to make it super easy to fill in the brows.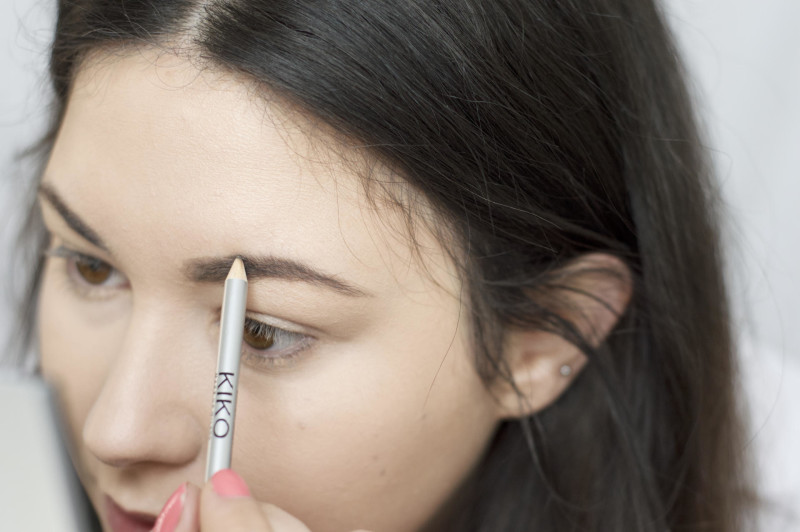 So the Precision Eyebrow Pencil has been covering all bases when it comes to filling in the majority of my brows, but the Eyebrow Marker in shade 04 Blackhaired is the product that jumped into my basket and has been taking my brows to the next level. This marker is perfect for adding those little hairs onto the ends of the brow to make them appear fuller in a natural way. I have been very impressed with this product, it is easy to use – that felt tip applicator is really hard making it easy to control and once you feather in a couple of hairs here and there it really stays put all day.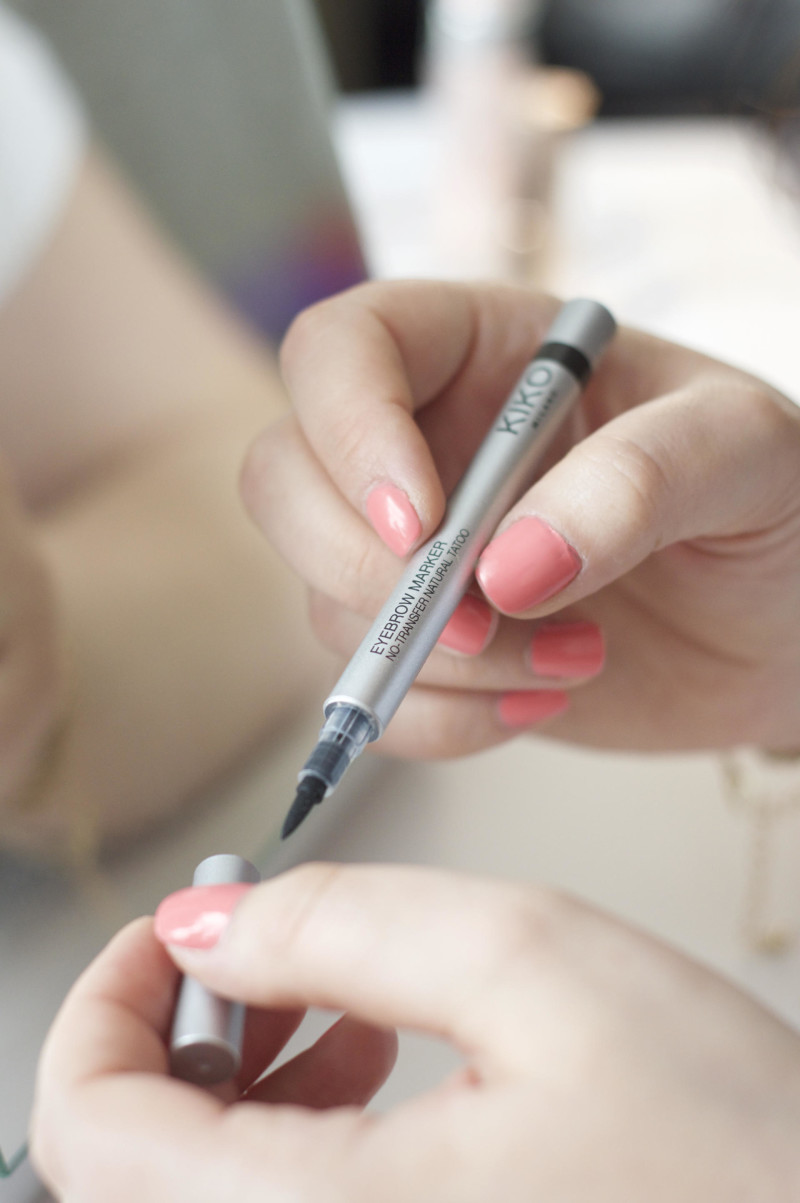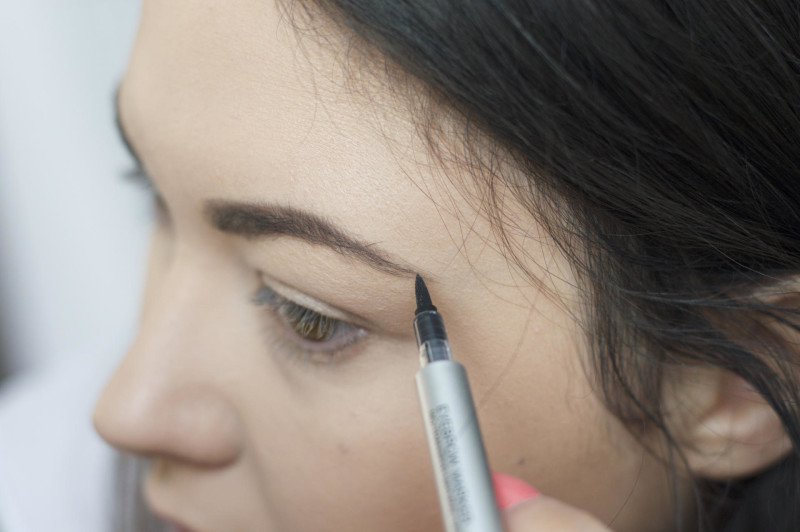 For the lips I picked up the Smart Lip Pencil in shade 700 Light Sienna which is a little on the brown side for me, but I'm sure I'll crack this out for those 90's lip looks I like to do every now and then. But the star of the show has to be this Pencil Lip Gloss in shade 08 Natural Pink.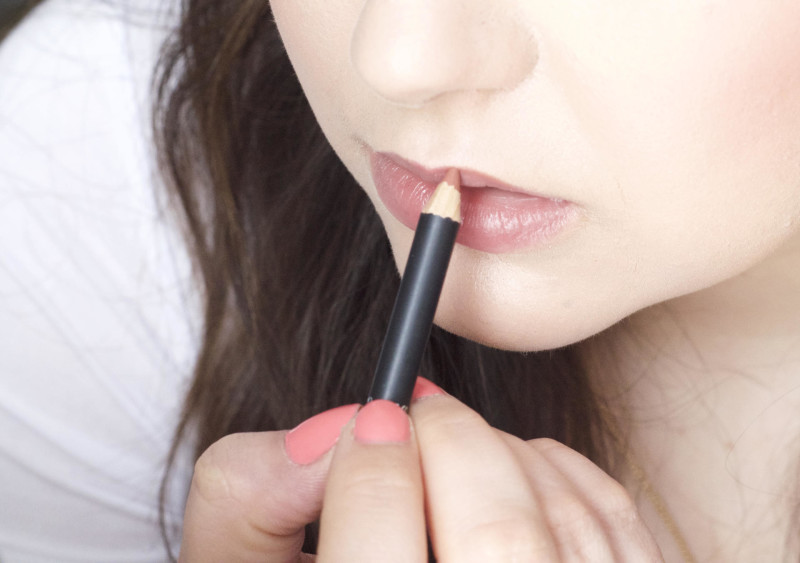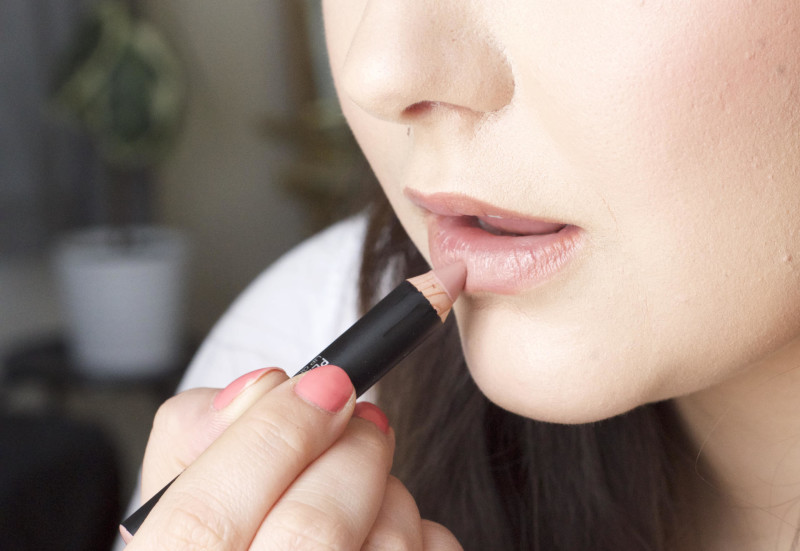 Firstly this little guy was only £3.90 which is a steal for such an awesome product, and secondly it is dreamy to apply and wear. Normally lip products in pencil-stick-thingys are quite hard, but KIKO have managed to keep this formula soft and creamy with pretty good staying power and great pigmentation. 08 Natural Pink is very nude for my complexion, but I love a good nude every now and then so it's a win win for me!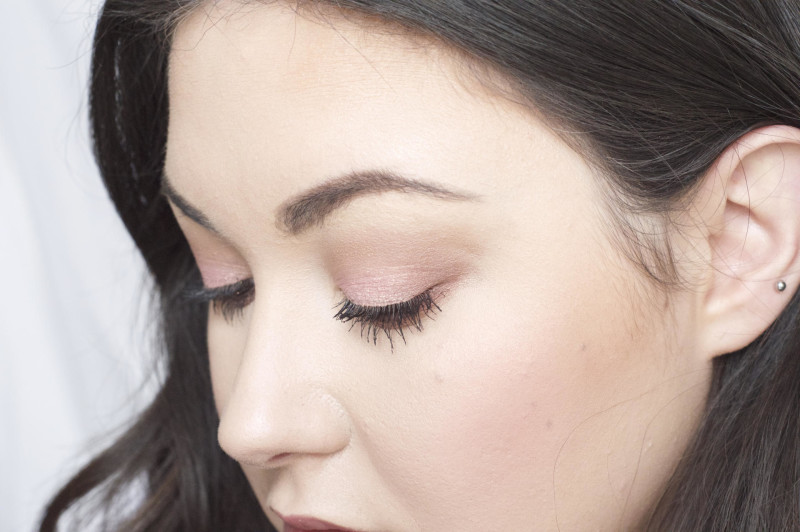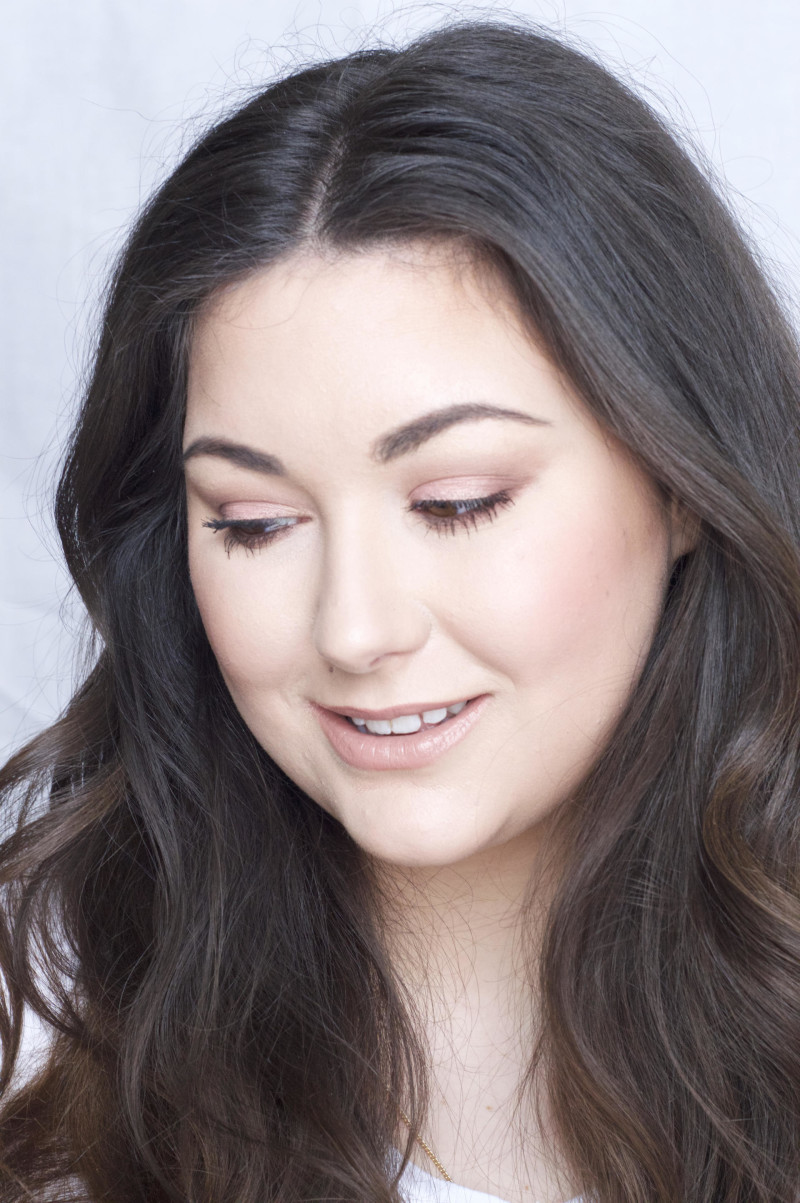 So have you tried any KIKO products? If so, what were they and did you like them? let me know in the comments below!
Sam