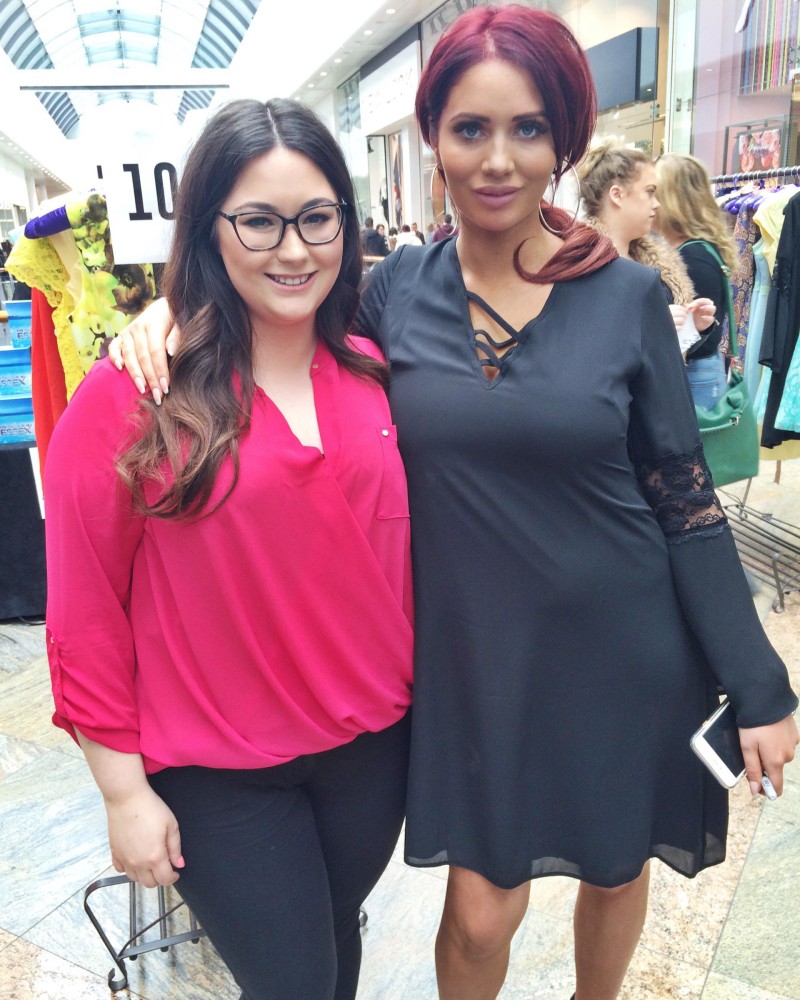 Creating Made From Beauty has meant that I have been lucky enough to attend some awesome events and meet some wonderful people over the past year. But one thing I probably wasn't expecting to happen is to receive an invitation to have lunch with a celebrity. So when am email popped into my inbox asking me if I would like to meet Amy Childs at The Oracle Shopping Centre last Saturday and talk all things beauty and fashion – well it's safe to say I was a little shocked.
The event was part of Amy's 'tour' of the nation promoting her new collection of beautiful dresses from Amy's Collection. Me and three other bloggers were given the chance to chat to Amy over lunch at BB's before browsing her collection.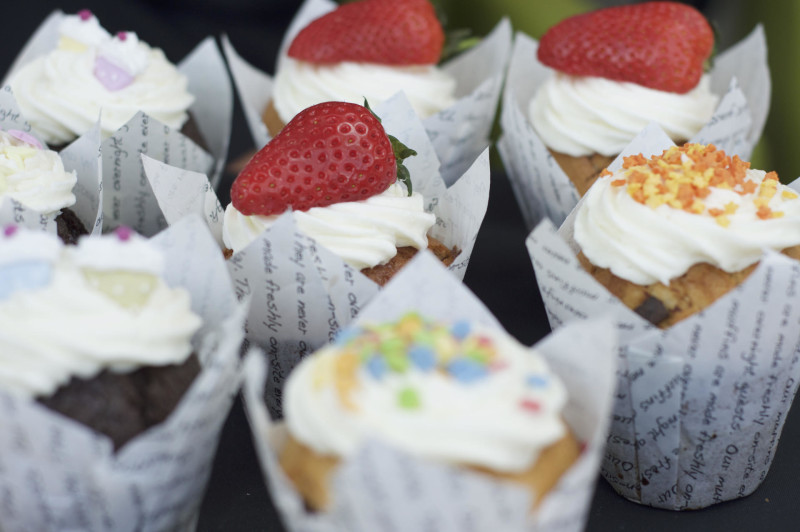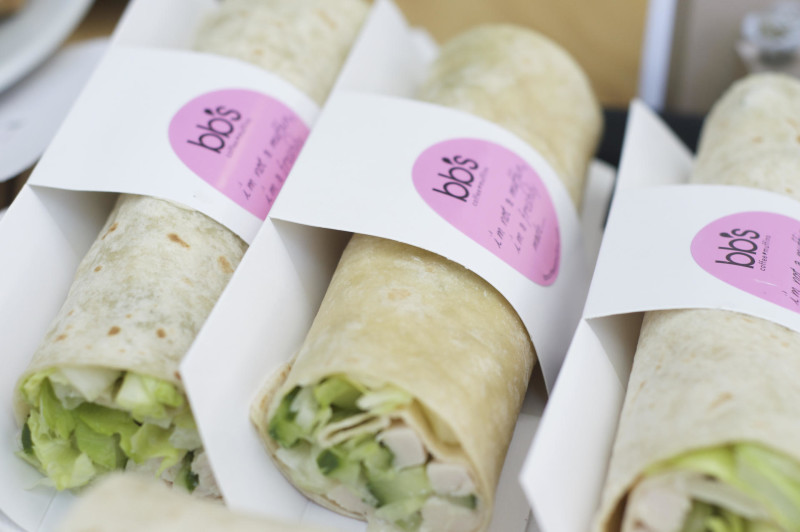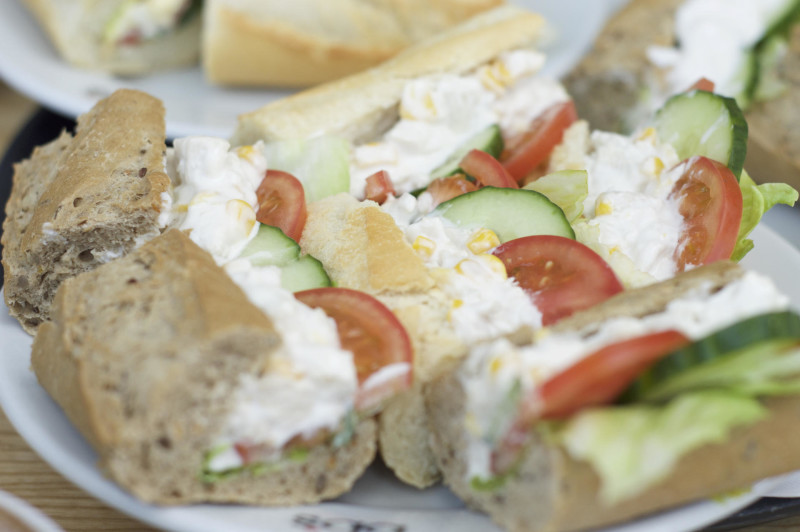 It was a real treat for me meeting Amy, I have been an Only Way is Essex fan for years (it's my guilty pleasure) and loved her show It's All About Amy. I feel that Amy has been unfairly bashed by the media in the past for supposedly sharing 'too much' – but let me tell you, she is one of the nicest, driven, hard working, genuine, warm people I have ever met. Before browsing her collection, we chatted for a while about everything from Big Brother to sourcing lace in China for one of her dresses, but the one thing that struck me again and again was Amy's passion. Her passion to succeed at all that she does (she's a really business woman at heart, starting work at 12 so that she would know how to run her own salon one day) and her passion for giving girls and women all over the world the confidence to chase their dreams.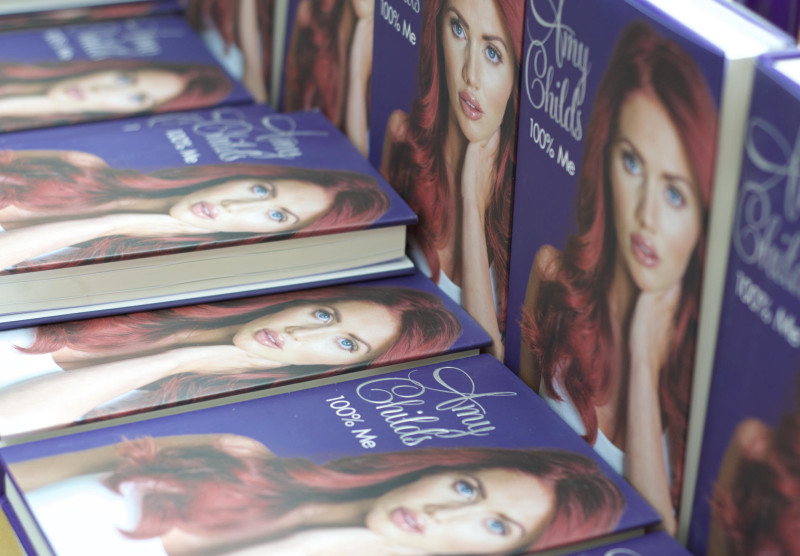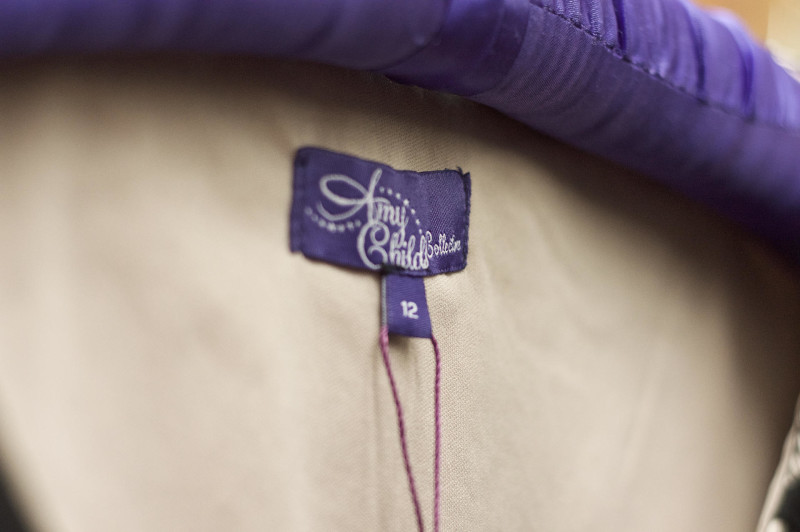 My readers will know I'm mad about all things beauty, so I couldn't wait to hear Amy's top tips at keeping beautiful skin. Firstly she says as beautician she swears by regular facials to keep skin healthy and glowing. But she doesn't just rely on a trip to her salon to save her skin, at home she loves to use the good old Liz Earle Cleanse and Polish to take her makeup off and clean the skin. Amy also recommends changing your skincare every 6 months to ensure maximum benefits and help manta in that flawless complexion.
When it comes to makeup there are a couple of products Amy couldn't be without like the new Kylie Jenner lipgloss in Literally for pouty, sexy look. She's also a MAC girl at heart and admits to going to their counter whenever she needs a quick fix. I was surprised to find that Amy's favourite mascara is the Max Factor False Lash Effect, but she said it's the best she has found for staying put throughout a busy day working on her new collection.
To make sure her makeup lasts all day, Amy never goes without primer. The one she wears religiously is the Smashbox Photo Finish Primer to ensure her skin is smooth and ready for a full face ahead of big events, she also swears by her false lashes to make a statement.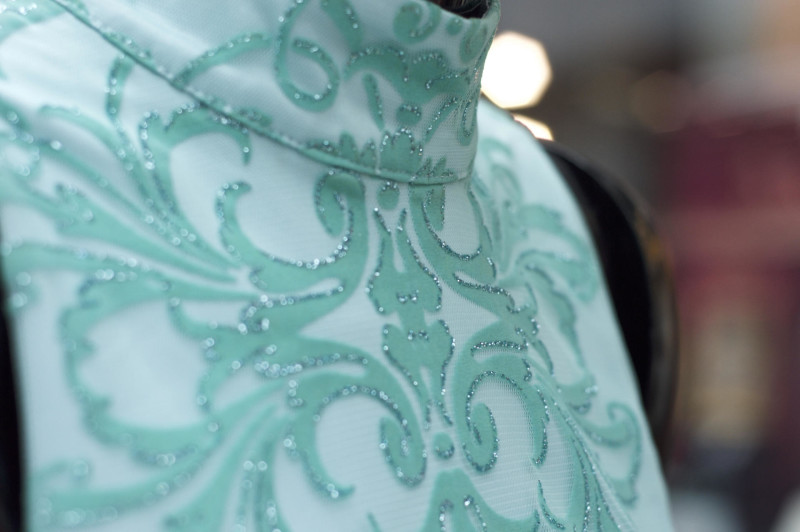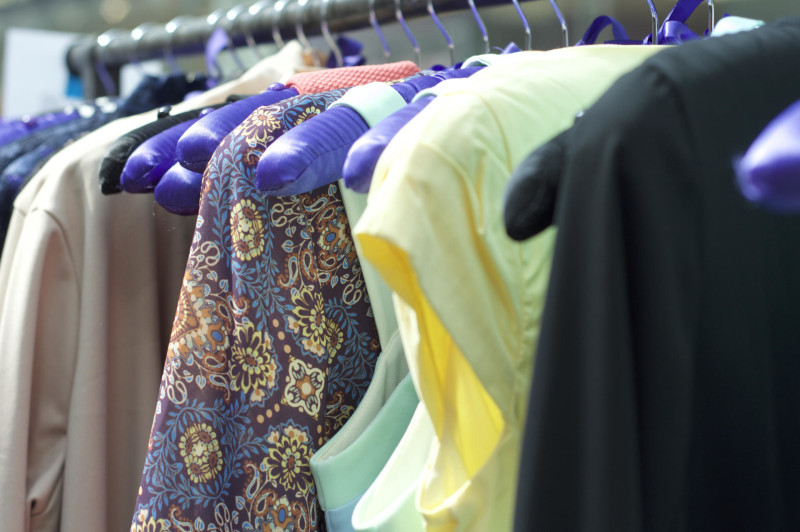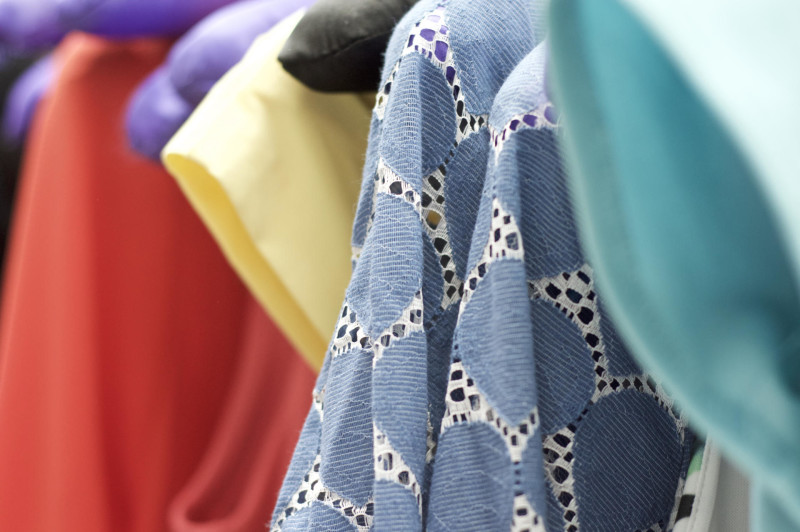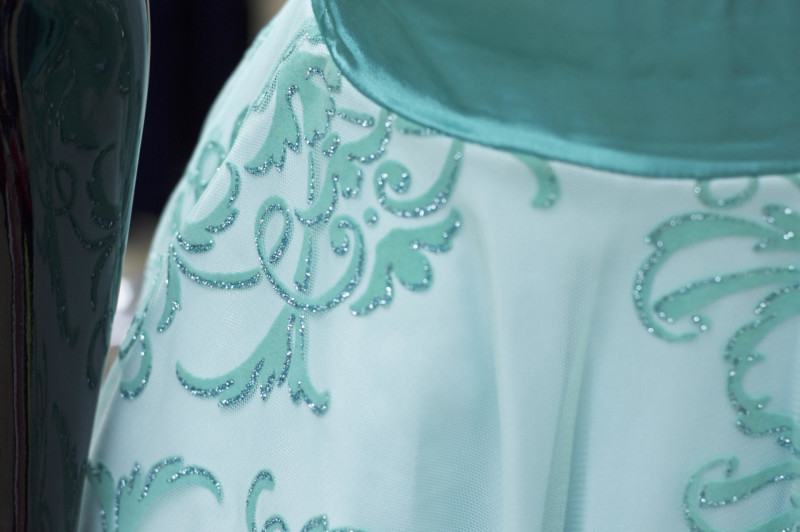 The collection from Amy's Boutique was absolutely stunning. I was blown away at the choice of styles; from short to long dresses, with or without sleeves and even some adorable pussy-bow shirts – there really is something for everyone no matter your shape or style. My favourite piece has to be The Marilyn, a stunning black and nude asymmetric skater dress. Looking over the collection it was clear to see how Amy's insistence that as much of her collection as possible is made in the UK and her passion for sourcing the best quality materials has resulted in a well rounded, expensive seeming (most dresses do not go over the £50 mark in this collection) edit of pieces that will make any fashionista look and feel fabulous.
As part of Amy visiting lots of shopping centres throughout the country she will be showing her collection at West Quay on Saturday 7th May 2016. If you come along you'll get the chance to shop the collection, meet Amy herself and take your own selfie with her!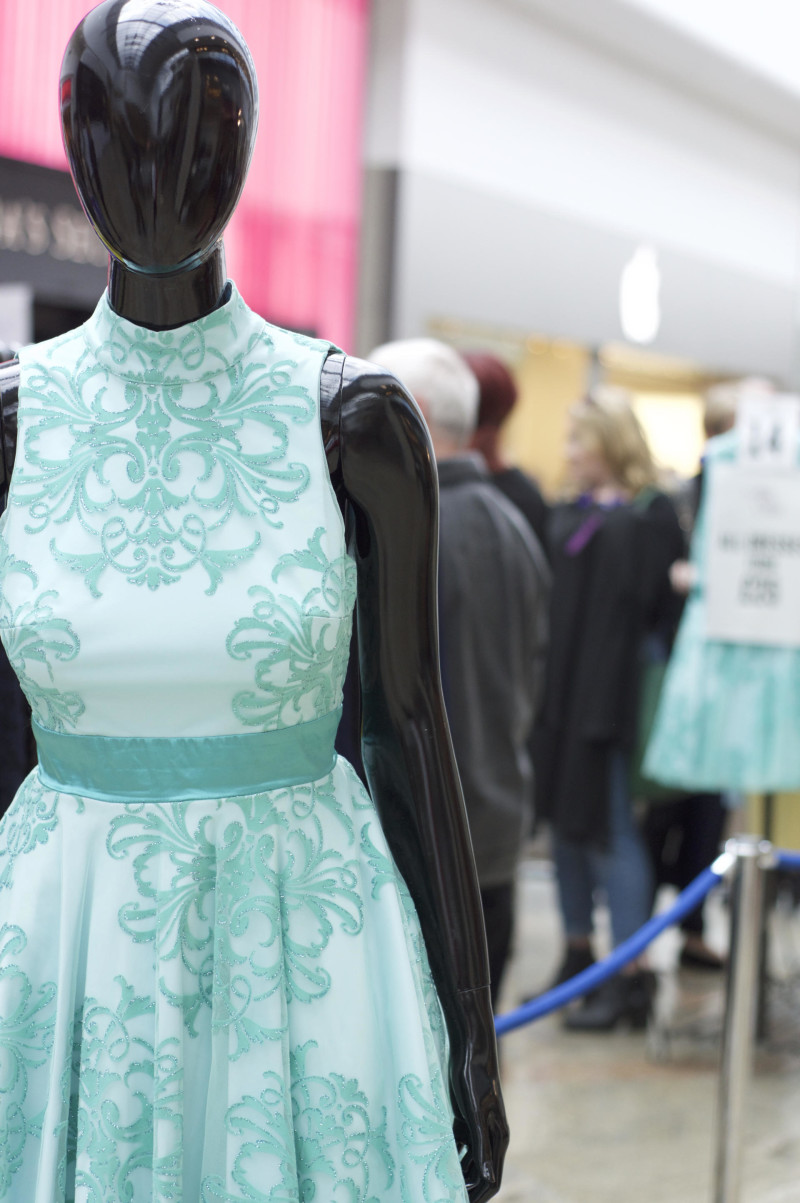 Amy also kindly gifted us a copy of her book Amy Childs – 100% Me
 and a bottle of her Spray Tan. I cannot wait to get stuck in to her book and will report back on Twitter! Let me know in the comments below if you would like to see a full review of the Spray Tan and if you'd like to try one of pieces of the collection for yourself! Or let me know if you will be heading to West Quay to meet Amy on the 7th!
Sam
P.S: If you are looking for yummy 'real' food then I would highly recommend BB's!