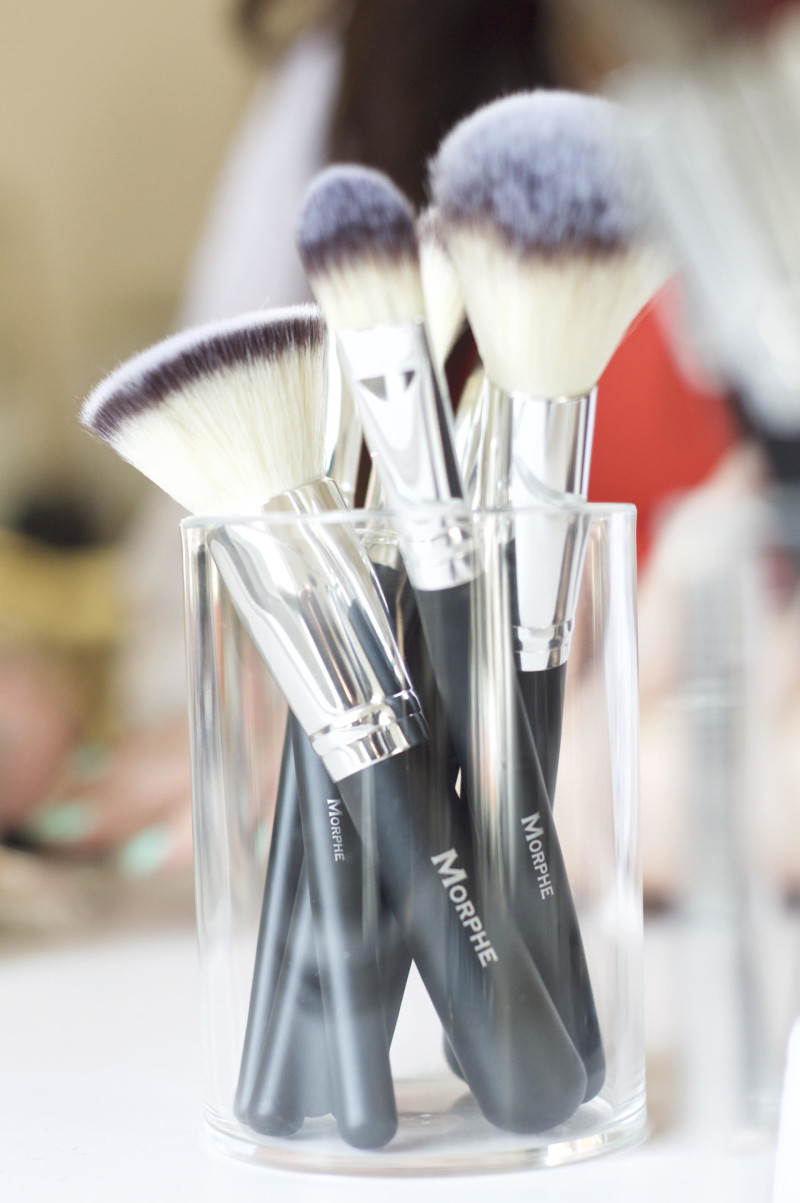 If you saw THIS POST a little while ago on Made From Beauty, you'll know I picked up a huge set of Morphe makeup brushes with this months pay check. So I've had the Deluxe Vegan Brush Set for almost four weeks (can you tell I'm counting down the days to pay day again?) and I have to confess they have been the only brushes I've been reaching for!
First, let's run through what you get in the set:
Flat Foundation Brush – A classic flat brush for laying down liquid foundations and light blending.
Angle Blush Brush – *Spoiler Alert*: this brush might just be my new favourite for applying blush. A fluffy angled brush perfect for the apples of the cheeks.
Tapered Powder Brush – Actually huge and not that tapered at all, prefect for all over powder or bronzer.
Flat Bronzer Brush – A short handled, flat topped brush that can be used for powder or liquids.
Chisel Fluff Brush – A medium sized flat eyeshadow brush for laying down colour.
Oval Flat Brush – A concealer or eyeshadow brush, which is, as the name would suggest, flat.
Soft Fan Brush – A huge, very light fan brush for knocking off powder or highlighting the high points of the face.
Round Crease Brush – One of the best brushes in the set, a small domed shadow brush perfect for getting into the crease of the eye.
Angle Liner Brush – A slim, angled brush.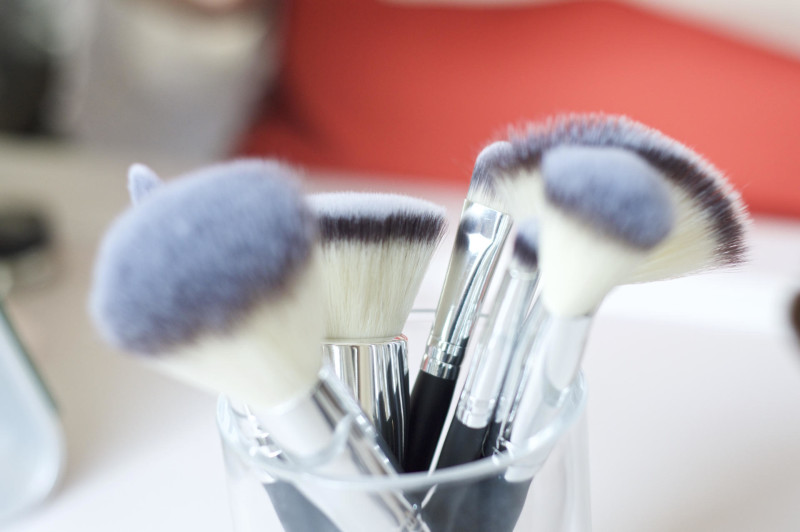 I have to say straight off the bat, I am so impressed with these brushes. It can be hard to find great quality brushes for an affordable price, but I feel like Morphe have really hit the nail on the head here. I was instantly so happy with how soft the bristles of the brushes were, absolutely perfect for blending in liquids and great for getting that touch of luxury at a low price. Some of the brushes are in fact a little too soft, like the Soft Fan Brush or Round Crease Brush which would have benefited from a little extra stiffness so make them better for blending, but other than that it has to be my only major gripe.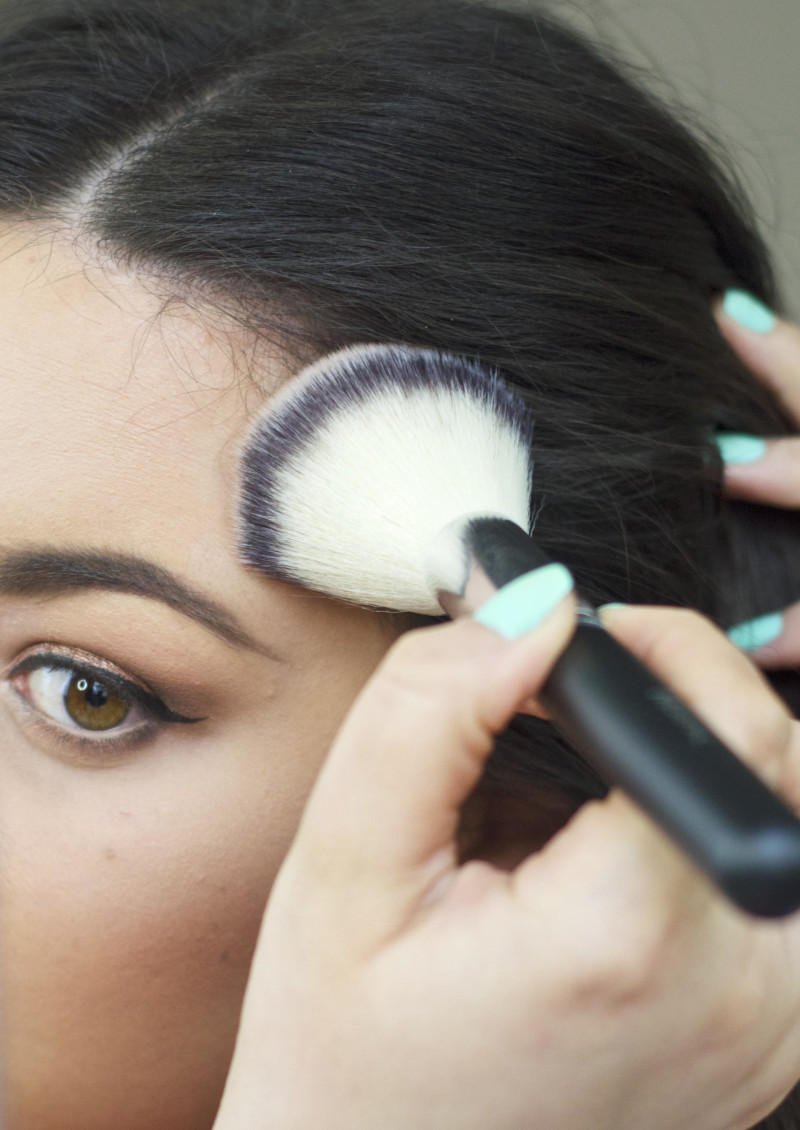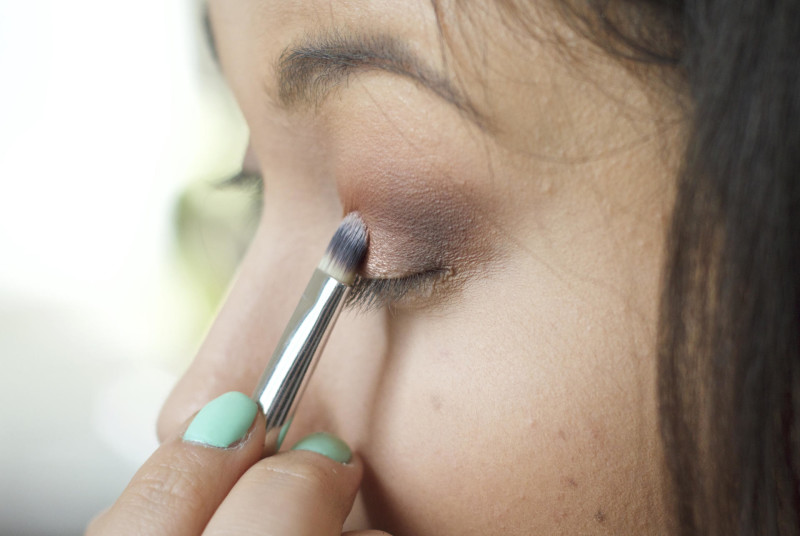 I love the look of these brushes too – I'm quite a simple, classic design lover so the simplicity of these brushes with their black handle and silver ferrule really add a pretty and understated touch to my dressing table.
But we aren't here to talk about the look of these brushes really are we? I want to give you the lowdown on their performance…
One of my favourite brushes from the set is the Angle Blush Brush by far. This is one of the brushes in the set that is perfectly balanced and well thought out. The gentle angle of the brush means it is shaped perfectly for applying blush to the apples of the cheeks, or to nestle into the hollows of the face to lightly contour.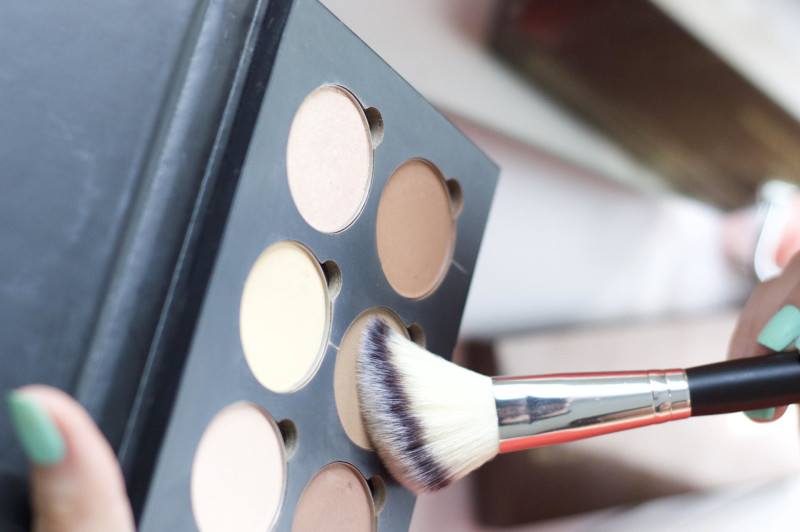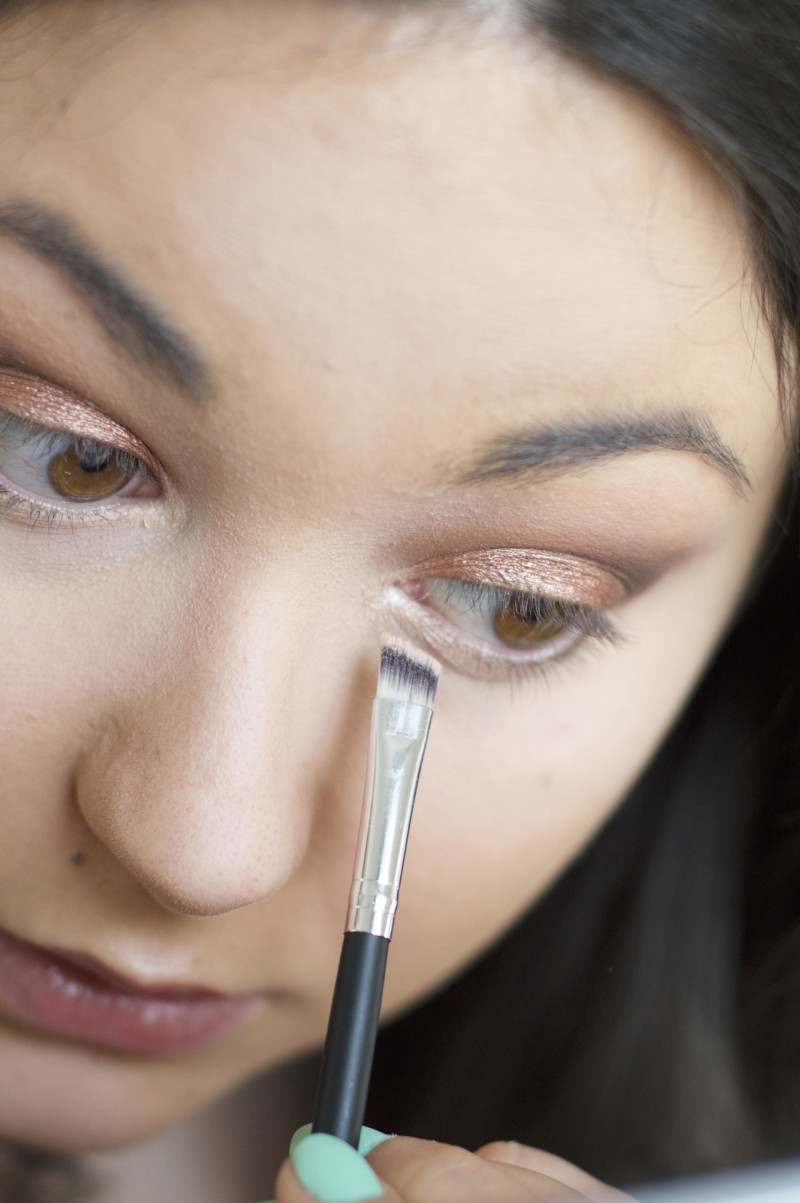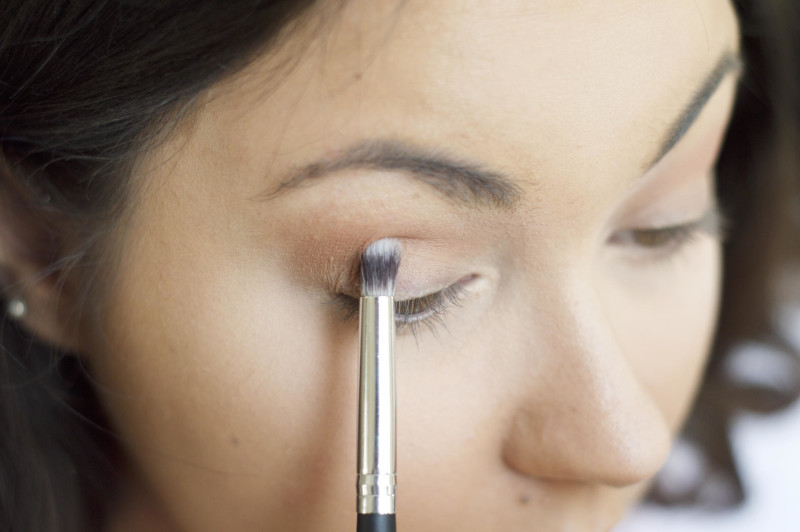 I also have to say I am totally in love with the Flat Bronzer Brush for applying my foundation. After years of using a BeautyBlender or stiff buffing brush to blend in my foundation I am really enjoying using a slightly less densely packed brush to buff my base in softly – it creates such an airbrushed, natural look.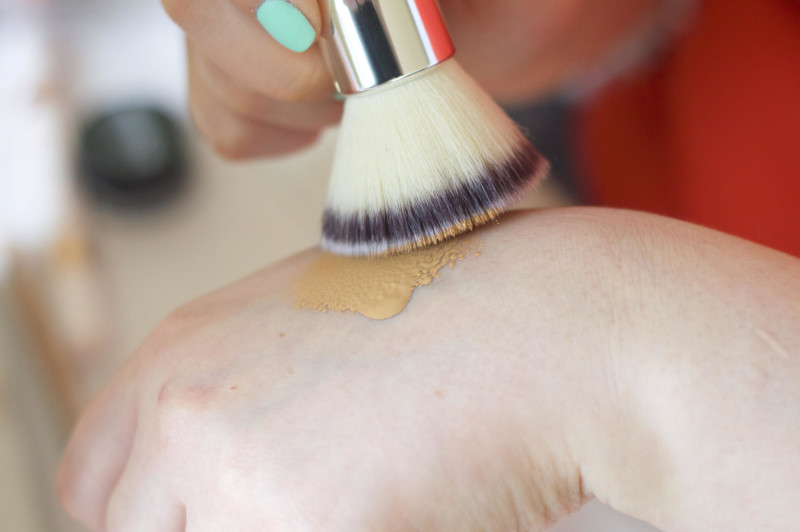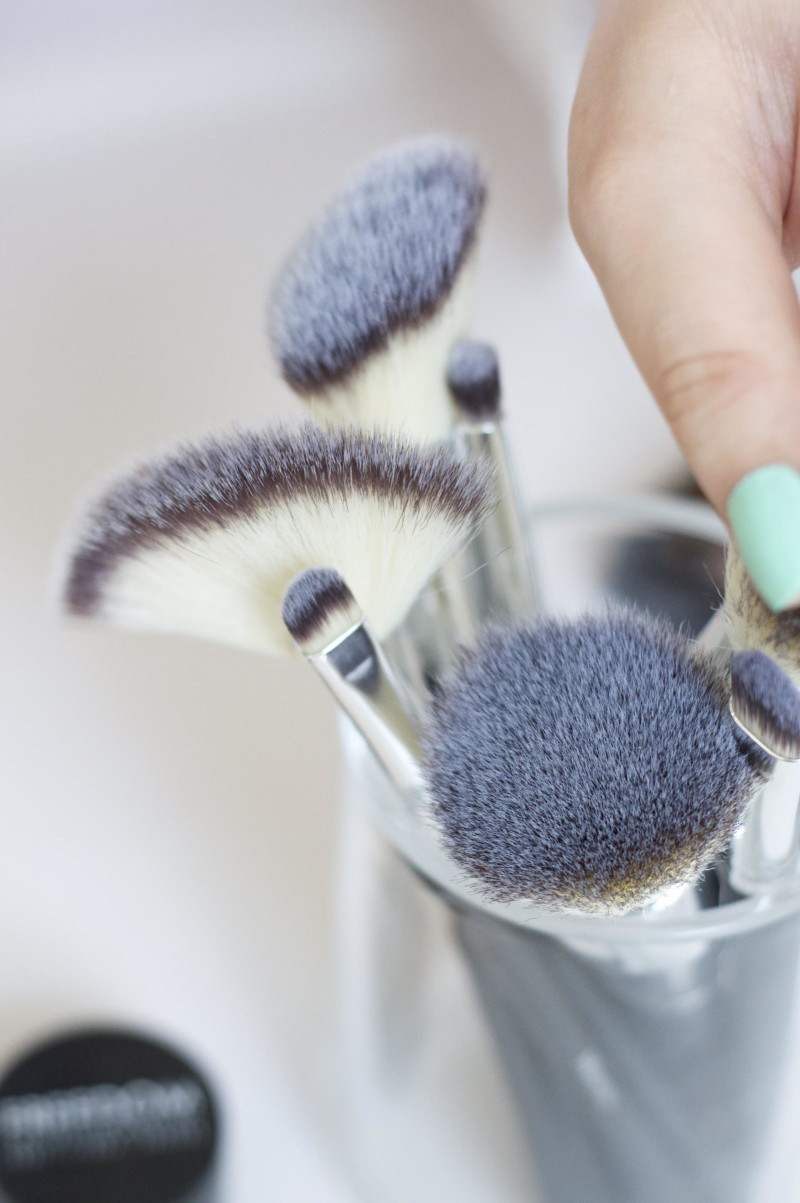 So have you tried any Morphe brushes? If you have I'd love to hear your thoughts, or maybe this post has made you want to pick some up? Let me know in the comments below!
Sam