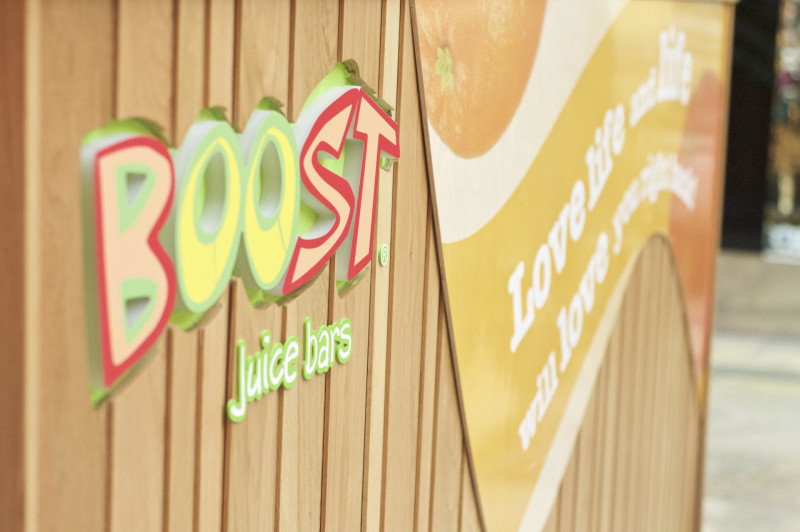 Last week I was invited by West Quay to get to know the brand Boost a little better and try making my very own juice behind the bar. As I'm all for trying out new things and generally have a love for juicing, I couldn't wait to get stuck in!
It was great learning more about the Australian brand and their healthy, fun message; to bring good quality, yummy, healthy drinks and snacks to busy people the world over! Before I had never been one to really buy juices on the go as I thought they would be packed with nasty chemicals to prolong their life span, but after seeing how everything is made and prepared fresh at Boost I've been converted to trying out juices and smoothies on the go!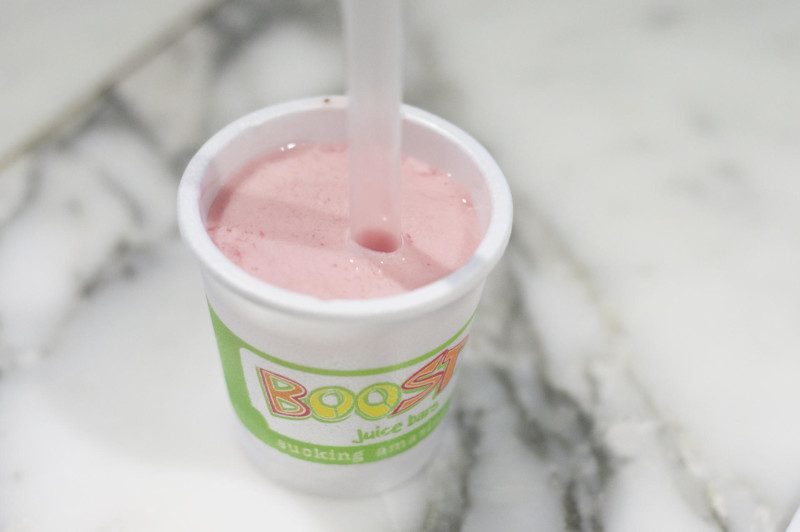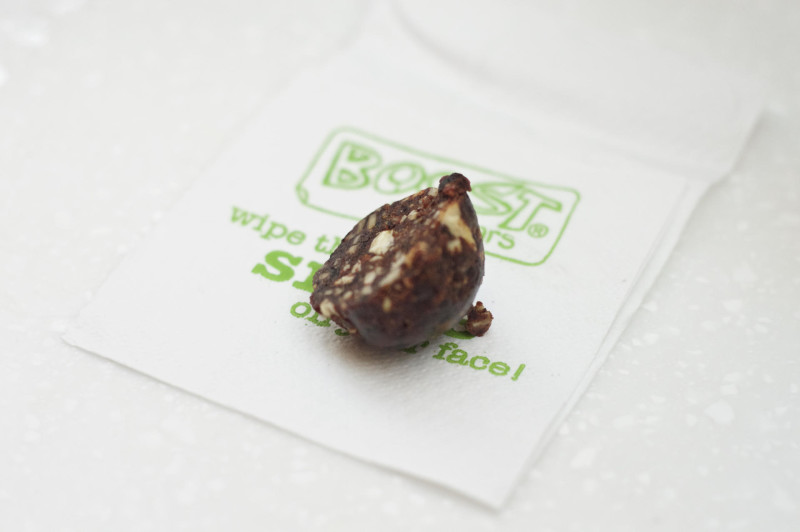 The evening started with lots of tasty samples to try and an introduction to their fresh and frozen ingredients that go into each and every nutrient packed product. I found a new love for strawberries when trying Berry Berry Light and I have to say I'm guilty of now buying more and more strawberries every couple of days – I just can't get enough of them at the moment!
It was lovely to meet the fabulous Tori from Welcome to a Wonderful World and get to know each other over green juices and pineapple smoothies! She even snapped a couple of embarrassing snaps for me to share: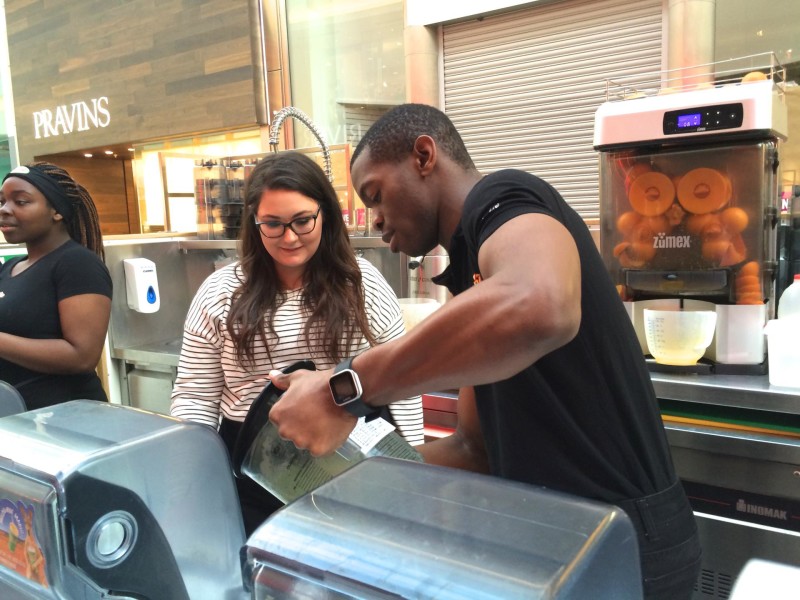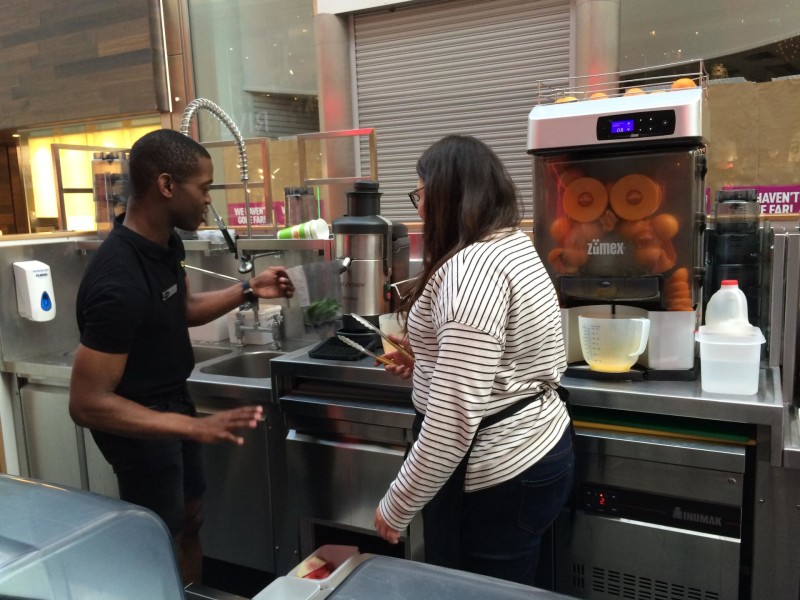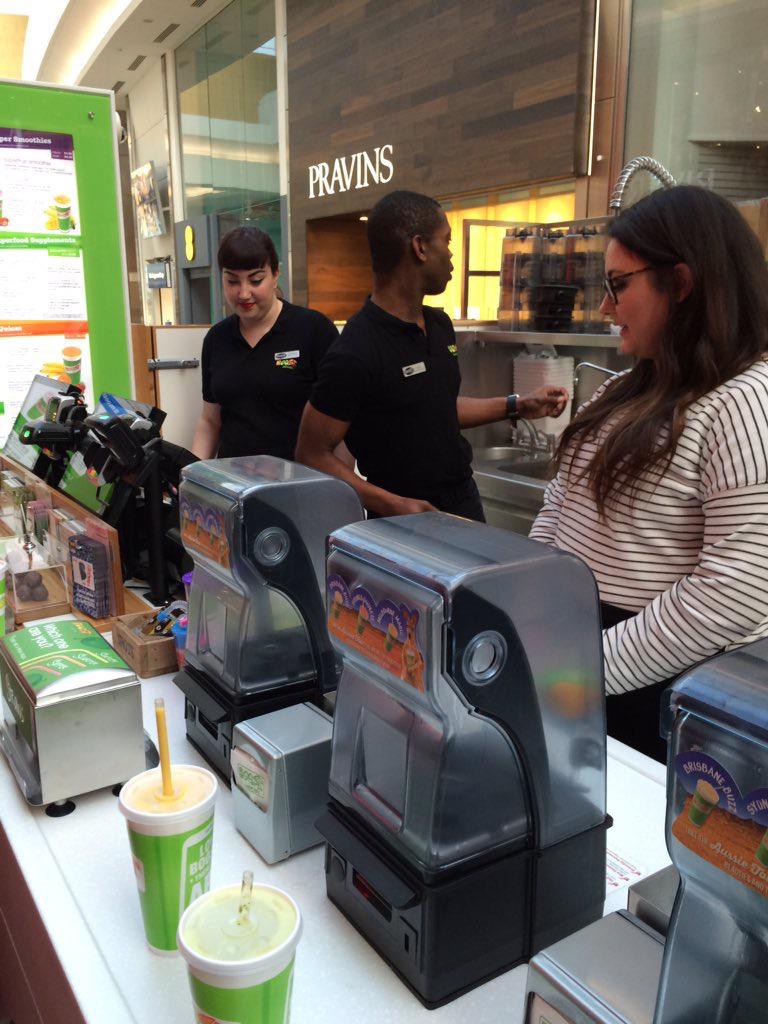 All the bloggers there were lucky enough to be shown by the hilarious Eyo how to make our own drinks on the bar. There's lots of high tech blenders and juicers whizzing up cups of yumminess behind there – and I think he had a little too much faith in me to let me loose with the gigantic juicer! There was also a huge selection of the brands frozen yogurt that goes in to lots of their drinks and adds a creaminess that lots of other juice bars are missing.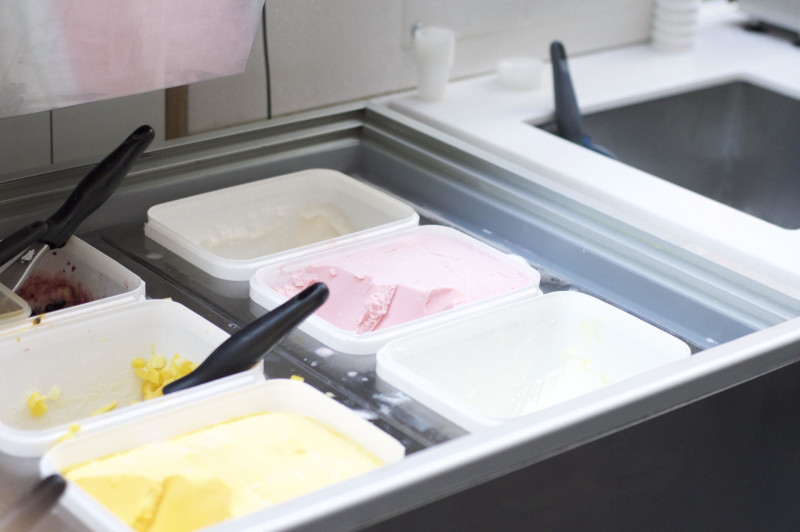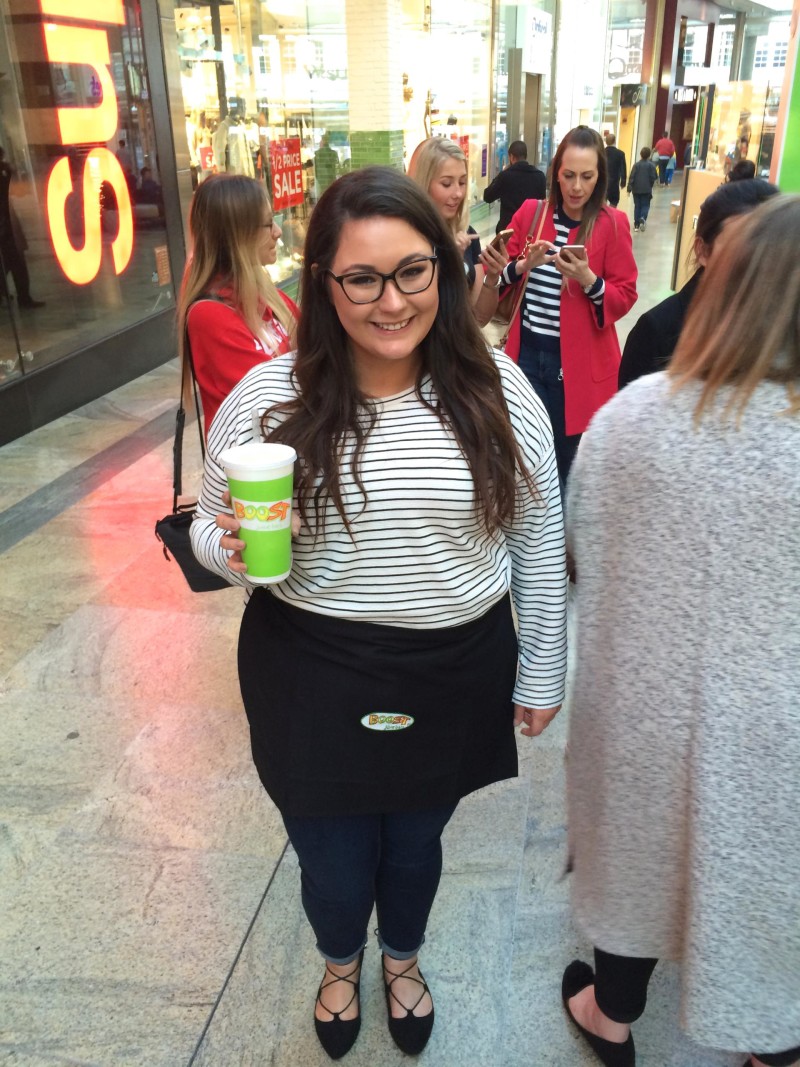 As Made From Beauty is a beauty blog, I've picked my top five Boost drinks that will give skin that extra kick – you are what you eat and all that:
Blueberry Blast
Yummy blueberries, banana, apple juice, no fat milk, sorbet, vanilla yoghurt & ice for a fresh, sweet treat. Blueberries boost the Vitamin A in the body, keeping acne at bay.
Calories: 77
Berry Berry Light
A blend of blueberries, strawberries, guava nectar (my favourite) strawberry yoghurt & ice for a classic scrummy lunchtime boost. Strawberries have a whole host of health benefits including giving a boost to the immune system and even preventing dandruff!
Calories: 29
Green Supreme
This was the juice I got to make myself behind the bar at Boost and I absolutely loved it. It was super refreshing and light. Celery is also an important source of vitamins A, C and E which act as protection against free radical damage to the skin.
Energiser Juice
If you're a simple juice lover this one is for you! There's freshly squeezed orange, strawberries & banana with an added energiser booster in there too! Orange juice is proven to lower cholesterol and the natural oils in the zingy fruit will also aid the moisturisation of skin naturally.
Calories: 44
Brekkie To Go Go
This super filling smoothie would be great for those trying to find a healthier alternative for breakfast on the go. Packed full of banana and toasted muesli with a healthy dollop of honey to boost skins natural antibiotic properties; keeping spots at bay and revealing a more radiant complexion.
Calories: 96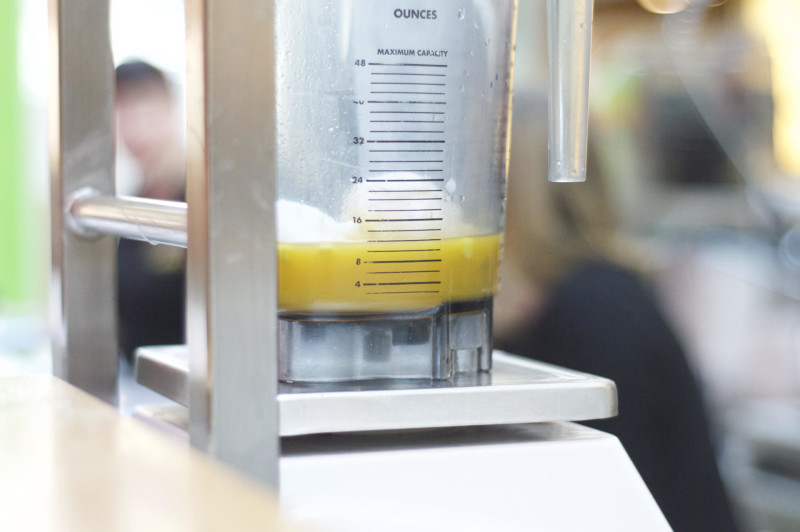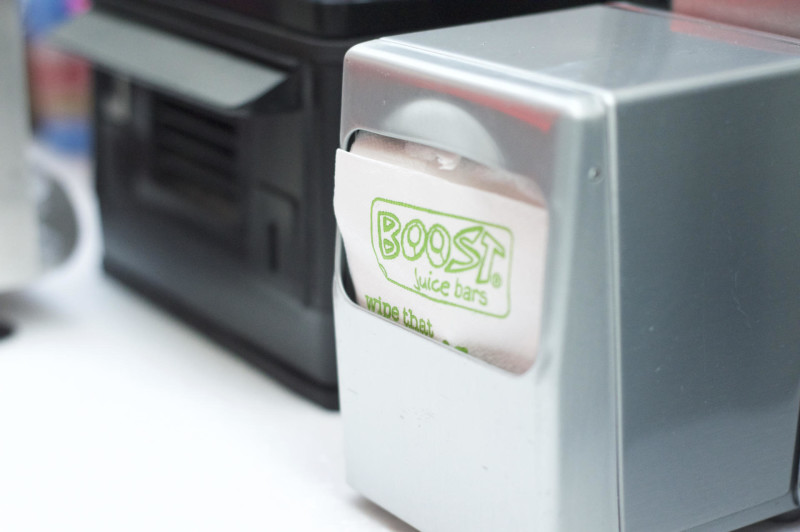 I had a great time hanging out with Boost and will definitely be returning for my next health fix. A big thank you to West Quay for inviting me to the event also. So have you ever tried Boost? Let me know in the comments below!
Sam