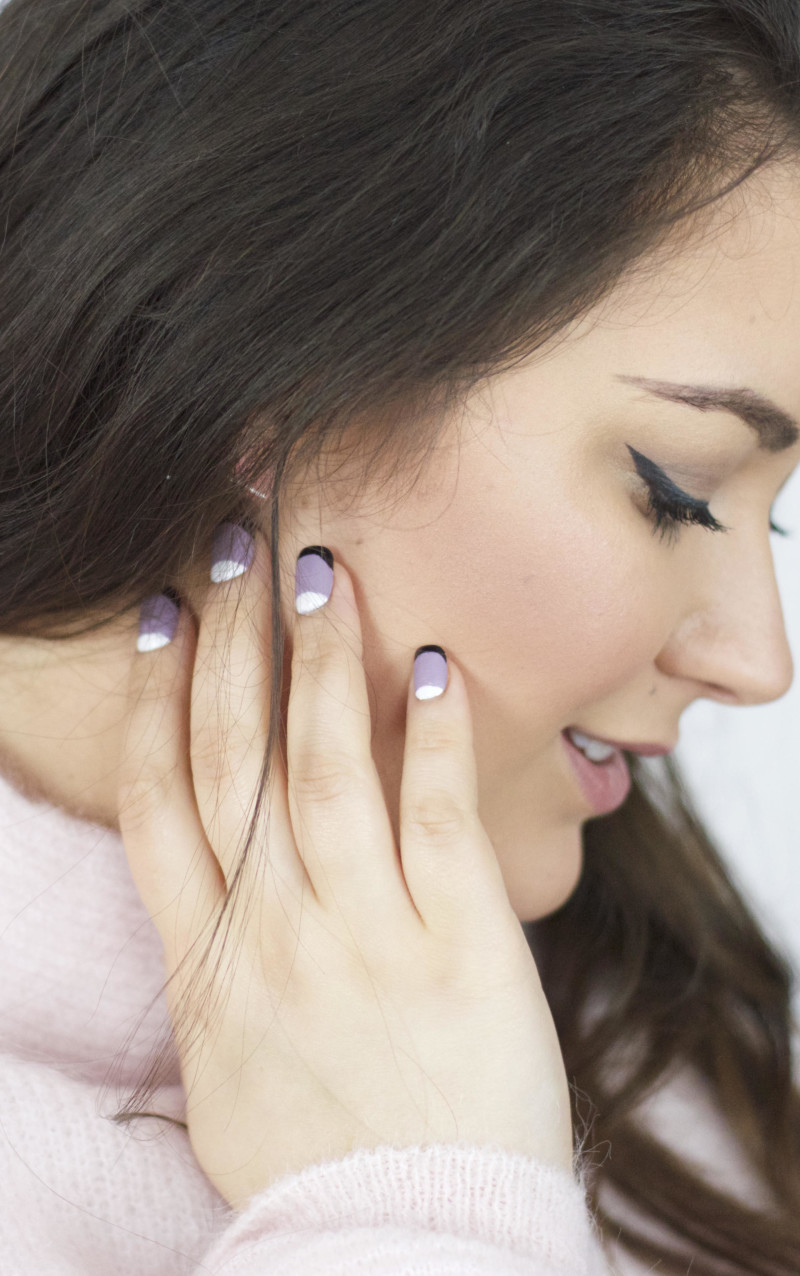 Well I don't know what the weather is like where you are, but I can tell you, here's it's raining cats and dogs – so much do you wouldn't know it's Spring. And with the new season I've been changing up some of my beauty bits including my nail polishes for a fresher, more colourful look.
In fact Spring got me so excited this weekend I decided to try out some new nail art with some polishes from JustMyLook. For inspiration I turned to the place where simple nail art dominates my feed – Pinterest! There were lots of beautiful designs with stunning flowers and zig-zags but I chose two easy peasy designs to get stuck into (these looks might have taken me most of my Sunday, but I'm so happy I tried them out!)
It was so fun trying out new looks with brighter colours including this super pretty purple and lilac look using Morgan Taylor polishes. I went for a lilac bases with the shade Wish You Were Here and a French tip in Night Owl also from the brand. I decided to try out my very first reverse french tip with the white shade All White Now. I love how this nail look turned out, simple and chic but still statement enough to be something different.
It was my first time using Morgan Taylor polishes and I have to say I'm very impressed with the formulation. They applied smoothly, opaquely and easily. I will be wearing these shades a lot throughout the coming months!
For my second look I tried out a mix up of a french tip and a geometric look using a selection of polishes from the O.P.I New Orleans Collection. These polishes are beautiful for Spring and Summer. I am totally in love with the base shade I used here; Got Myself into a Jam-balaya. The peachy pink is bright and playful and pairs perfectly with the shade Take a Right on Bourbon I used for the tips of the nail and the pop of blue with the shade Show Us Your Tips!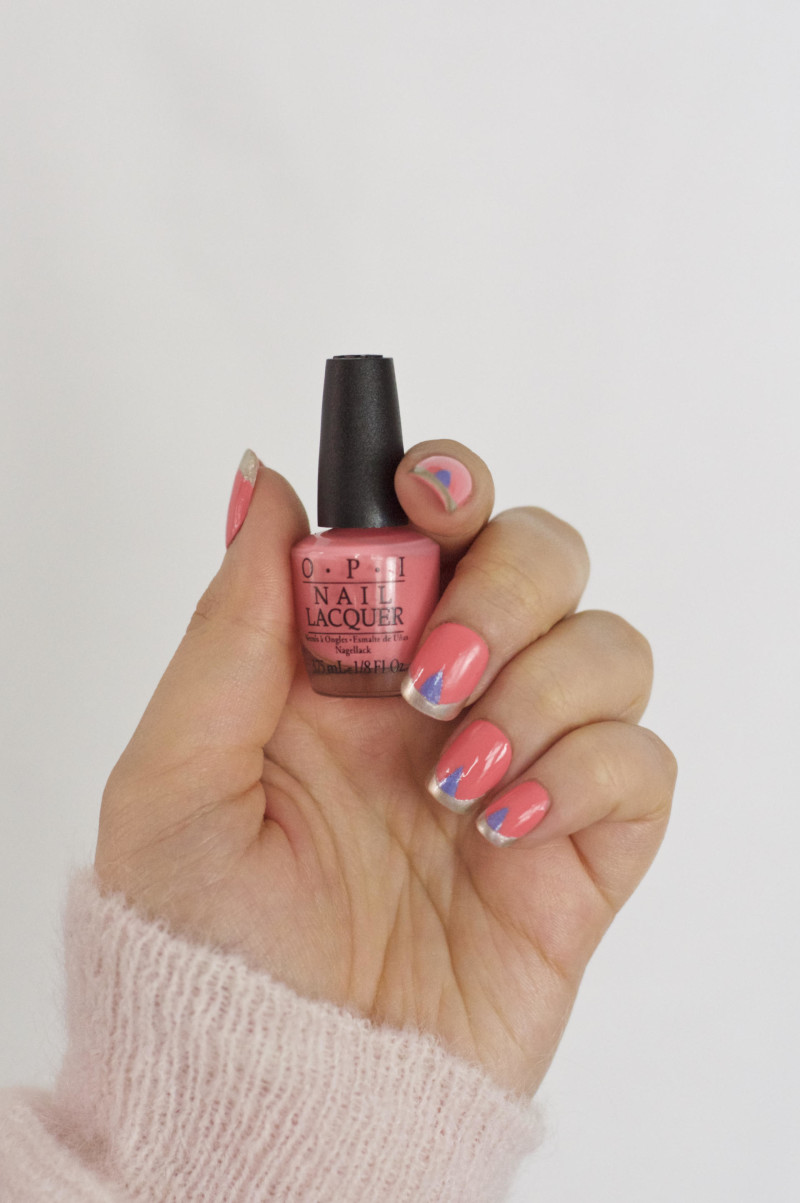 As with all O.P.I polishes, these minis from the New Orleans Collection applied beautifully and are a welcome change from my standard Essie nude shades that I rock all year round.
Although I'm not the best at nail art, and I actually found it easier to paint my designs on to press on nails first, I have loved trying out something a bit different. The combination I came up with using the O.P.I polishes I would probably save for weekends or a festival, but the purple tones of the Morgan Taylor shades would be great for the type of office I work in too – so I can totally see myself reaching for these during the working week!
So will you be trying out anything new with your nails this season? If full on nail art scares you then why not try changing up a classic french manicure with different colours like I have! Let me know in the comments below what shades were your favourite or if you will be re-creating any of the designs I tried my hand at!
Sam