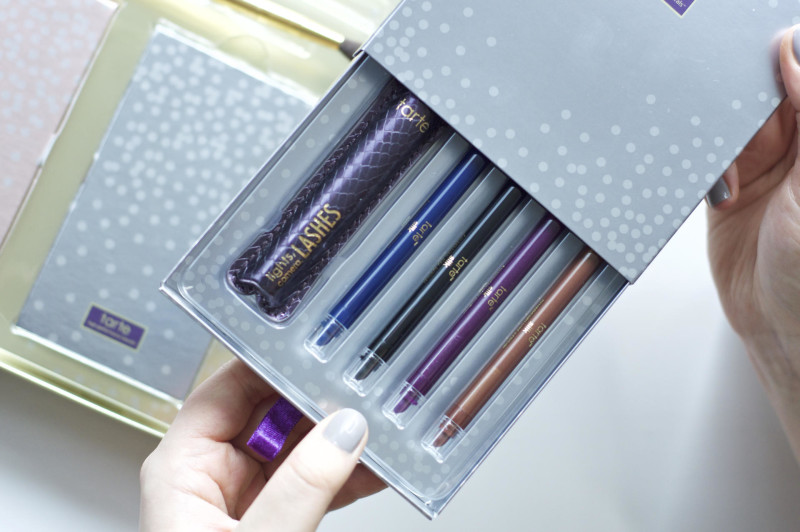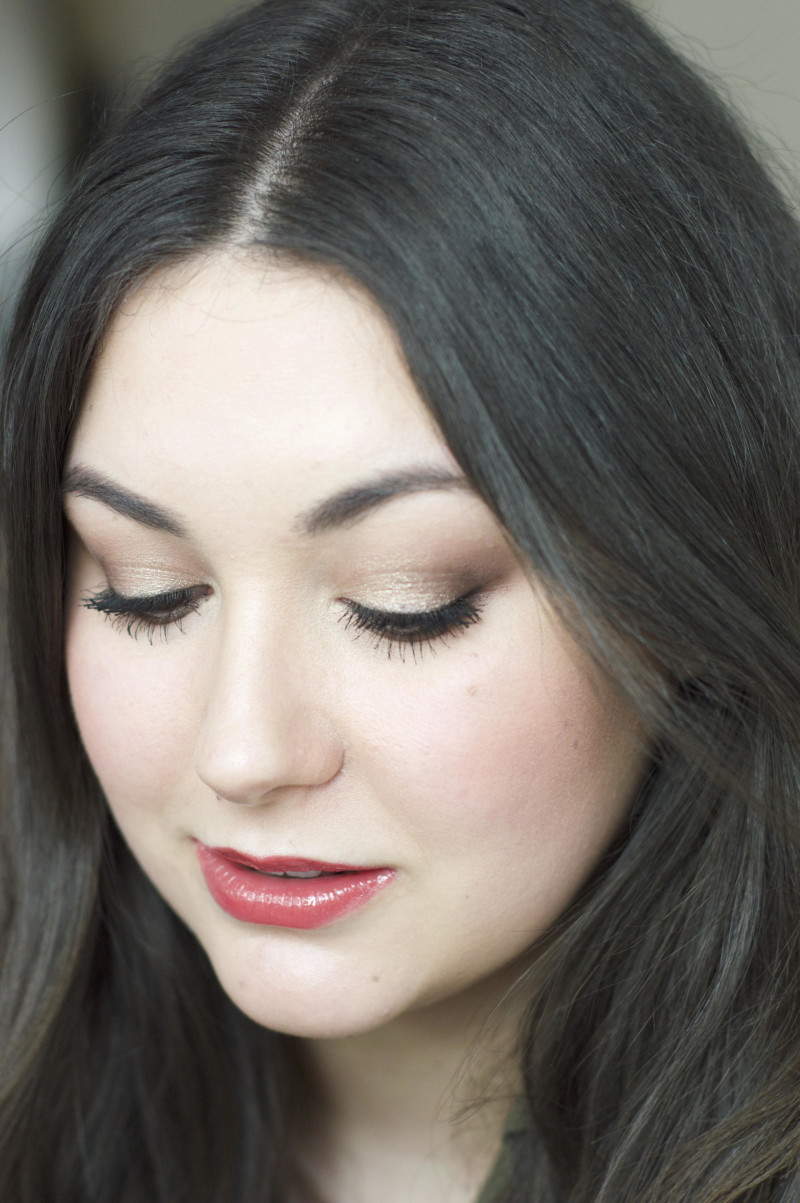 tarte is a brand that I have watched from a distance for a while now. I've always wanted to try out more of their products (before now I only had one of their Amazonian Clay Blushes FULL REVIEW HERE) but as they are quite hard to get hold of in the UK, with QVC being the exclusive stockist, I have never ventured fully into the brand. So imagine how excited I was on my birthday when I unwrapped a huge selection of their products in including shadows, skincare, brushes and liners!
The huge, 15 piece set was a holiday exclusive and is officially called the 'Holidaze Giving Gifting Collection' but I'm happy to report the packaging isn't really Christmas-y at all which means these products still look cute in my makeup bag. I couldn't to get stuck into the collection, so I set out to create a whole look from the huge selection!
The first products I dived straight into were the palettes – how beautiful are these?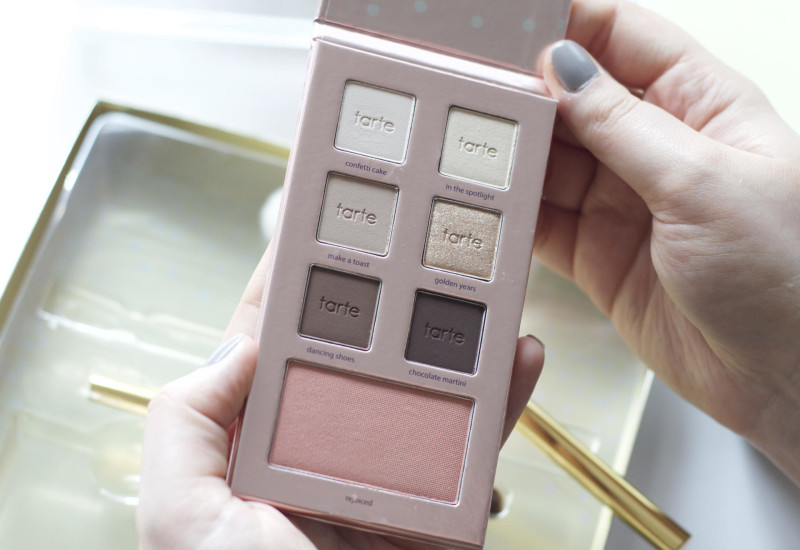 The collection comes with two palettes, the first of which is my favourite and is more bronze/brown in tone. The Amazonian Clay Eye Shadows included in this palette are: Confetti Cake a light bone colour, In The Spotlight a satin finish bone shade, Make A Toast a soft neutral brown, Golden Years my favourite golden shimmer, Dancing Shoes a warm toned mid-brown and Chocolate Martini a dark warm toned brown. Also in this palette is the stunning Amazonian Clay Blush in Rejoiced, a gorgeous peachy pink.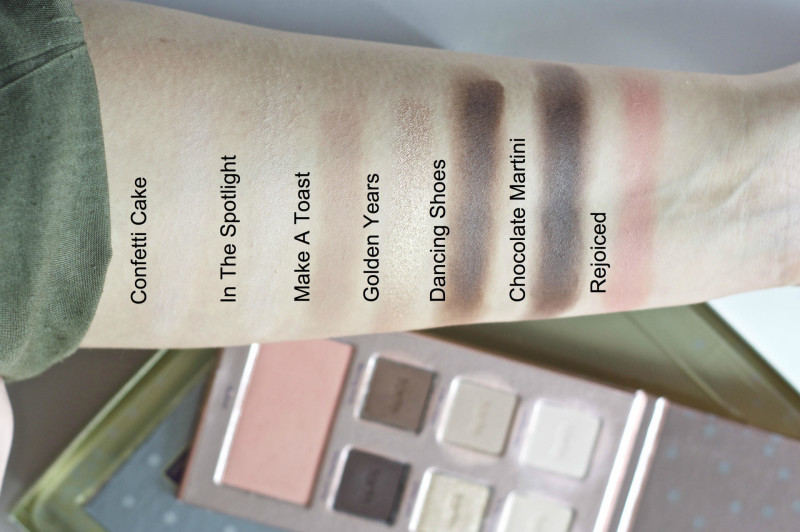 In the second palette, the more cool toned of the two there are the Amazonian Clay Eye Shadows in Pearls & Twirls a matte baby pink, Mix & Mingle a warm mid pink, Sequin Stilettos a shimmery pink gold, Bust A Mauve a matt mauve, Save The Date a beautifully soft satin warm brown and Dressed To The Wines a deep plum shade. Also in this palette is the Amazonian Clay Blush in Overjoyed, a tea rose shade.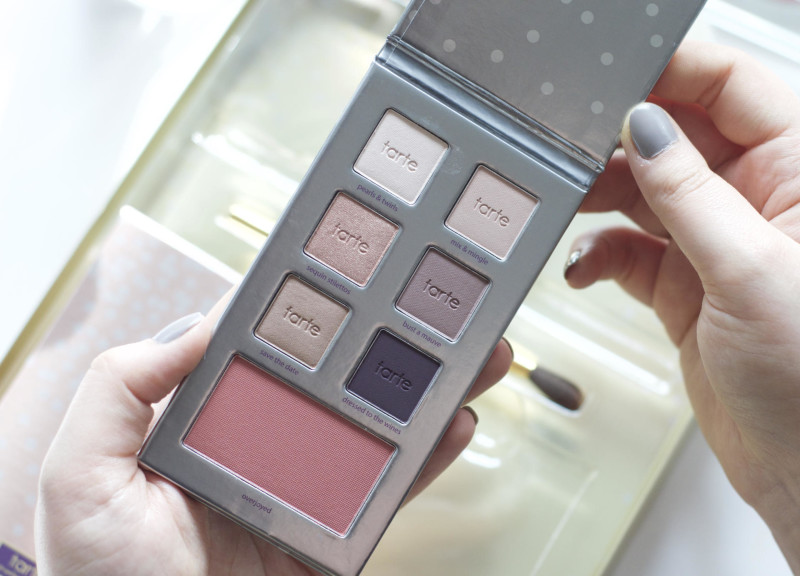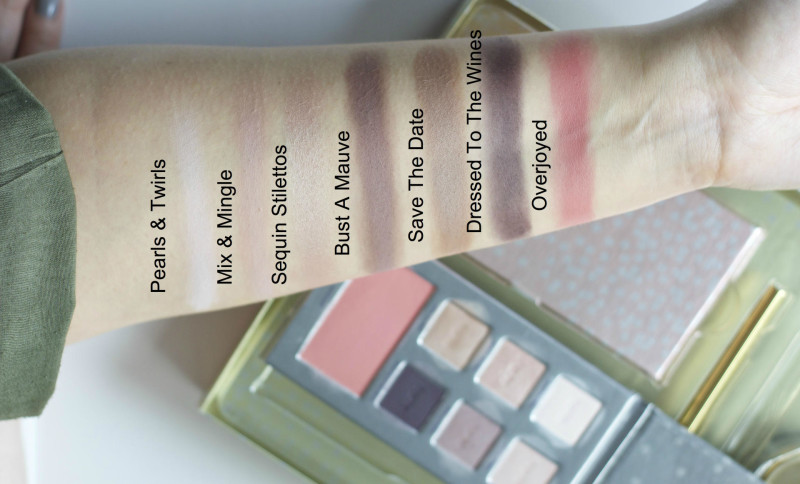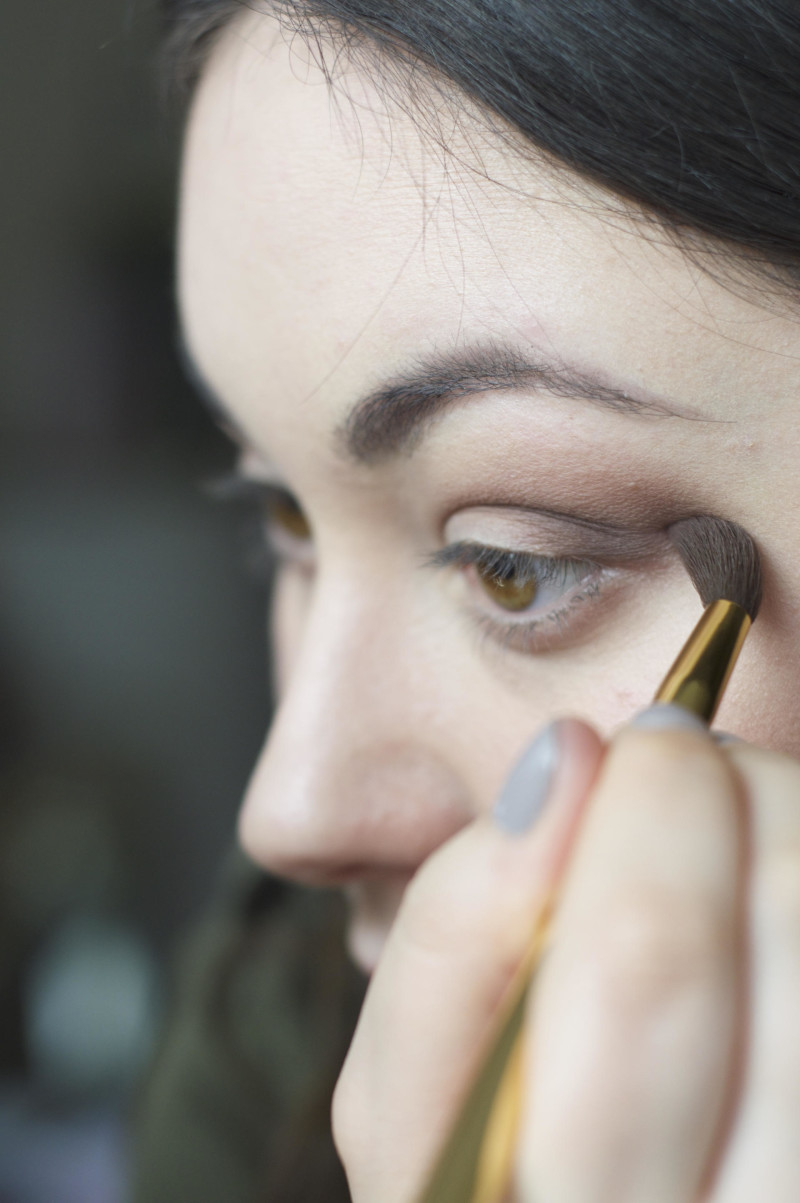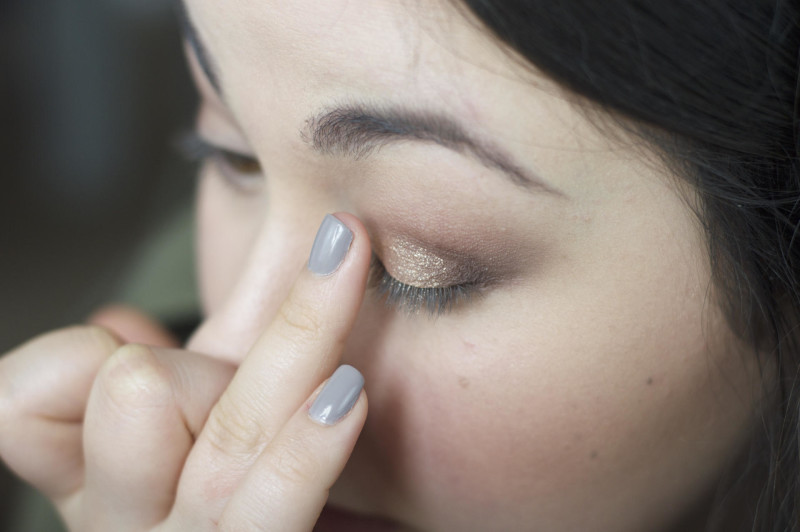 Overall I was impressed by the formula of most of the shades, however some mattes in this collections did lack slight pigmentation and blendabilaty. I'd say the biggest draw back from all the powders, even the Amazonian Clay Blushes in this set is the fall down. With the dark shadows I found that I had to work carefully not to end up with a big mess under my eyes, and there was a lot of blush flying around when I used the Limited Edition Blush Brush (which by the way I love because it is so flexible!).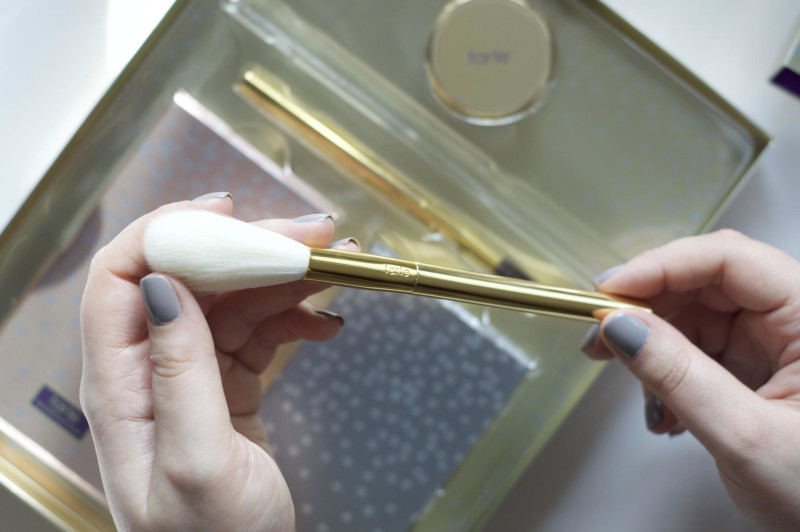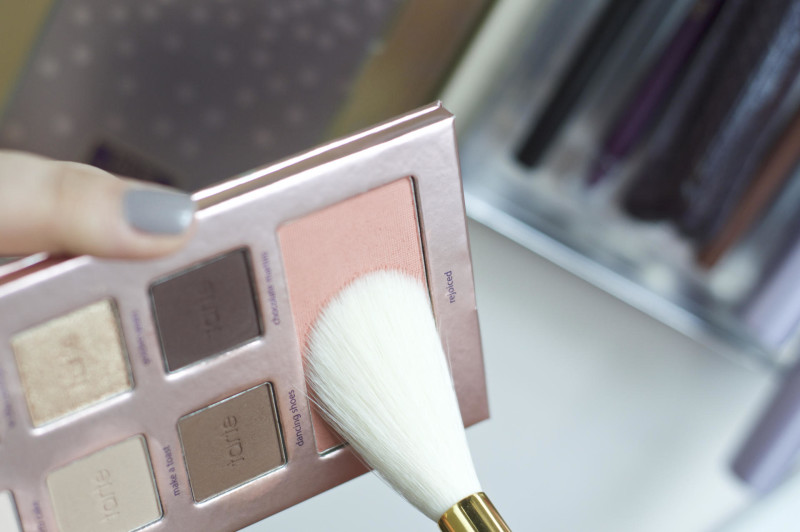 Once I had my shadows down I moved on to the Silk Amazonian Clay Liners. The set includes a great selection of Black, Bronze, Navy, and Plum. I found all the shades to be highly pigmented and really flattering. I love that the liners come with a small silicone nib on the opposite end so that you can smudge the colour before it sets – and boy does it set! These liners will stay allllll day and are waterproof!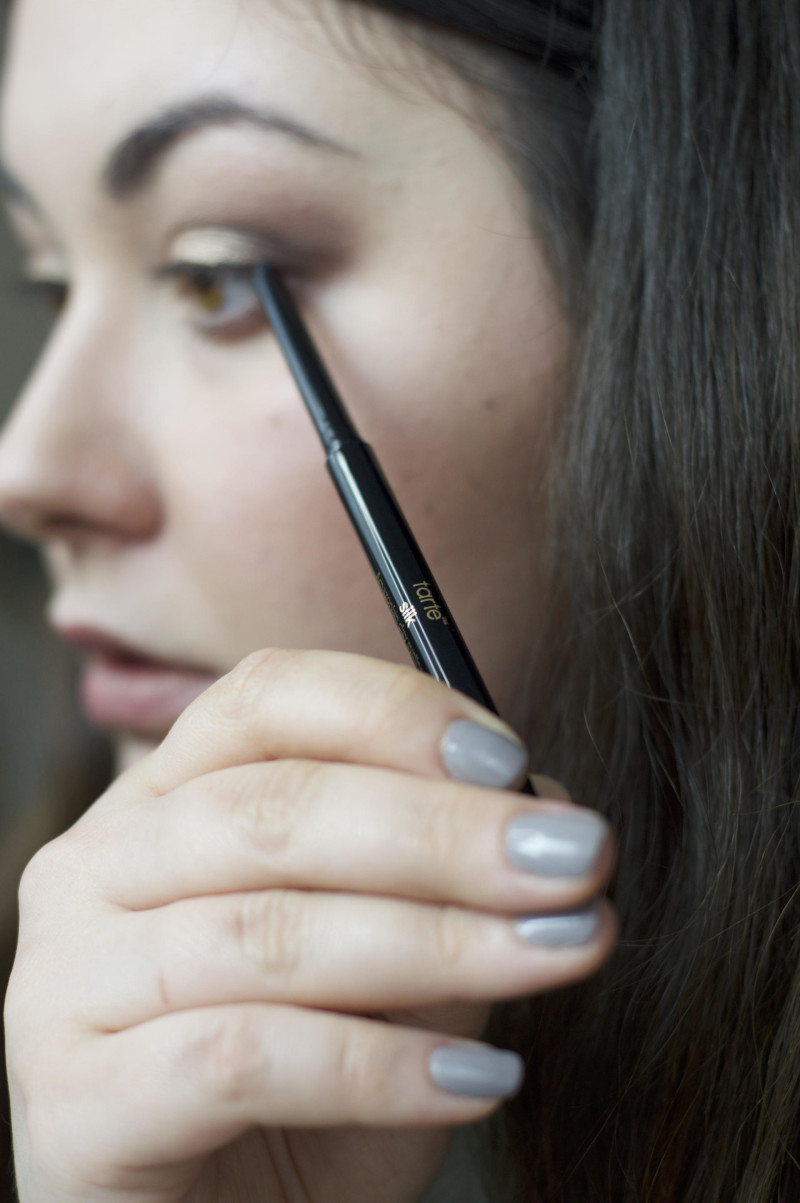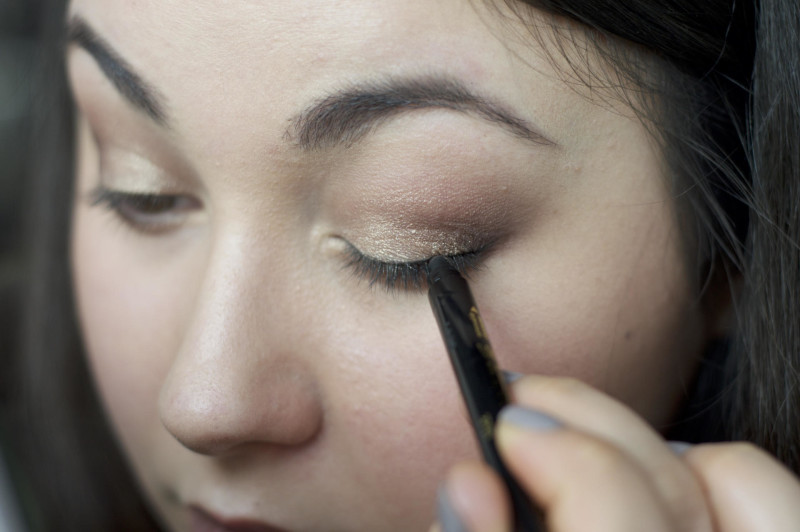 The next product I was super excited to try because I have heard so many wonderful things about it; the Lights Camera Lashes 4-in-1 Mascara. The beauty world was abuzz with talk of this fantastic formula last year and after a couple of weeks of use I can see why. The formula is black, buildable, smudge proof, volumizing and easy to apply.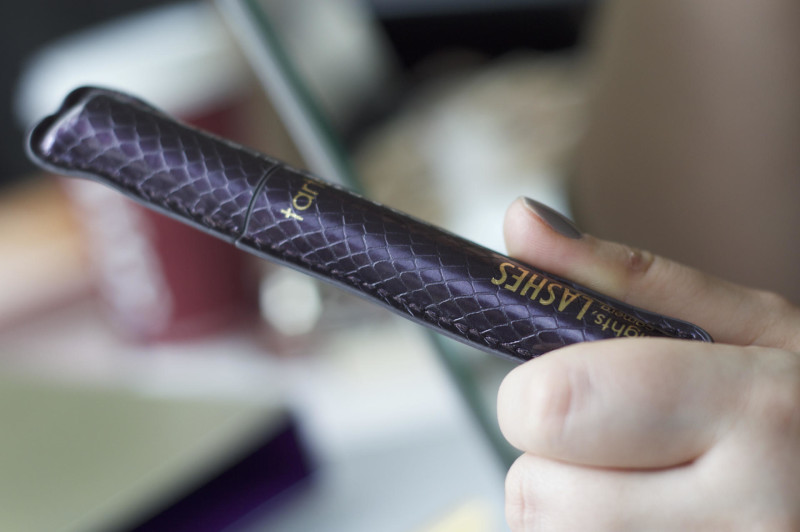 There's also a huge selection of lip products on offer in the collection with three Lipsurgence Lip Cremes; in Regal a raspberry shade, Adorned a watermelon pink, and Decadence a pretty rose shade. I went for Adorned for this look and topped it with one of the LipSurgence Lipgloss in Exposed, a nude-y rose shade. The set also includes the LipSurgence Lipgloss in Fearless which will probably be the only item from the set I won't get the use out of, whilst the pink coral is pretty, I just can't be doing with all that gold glitter.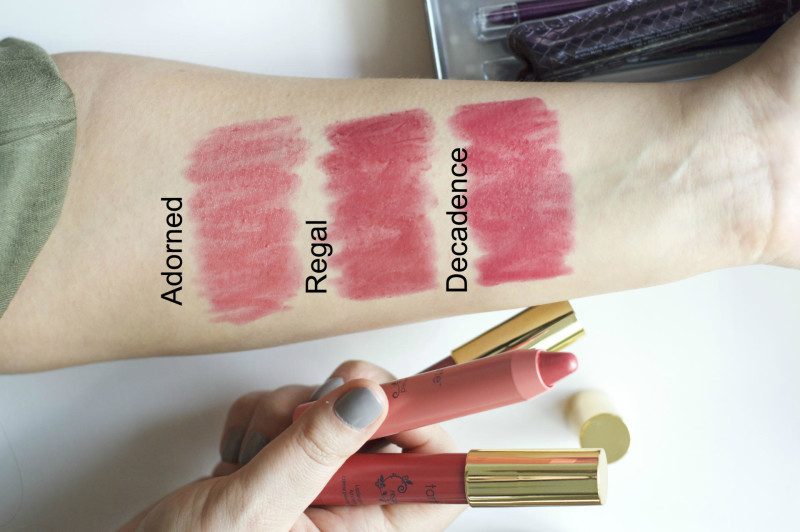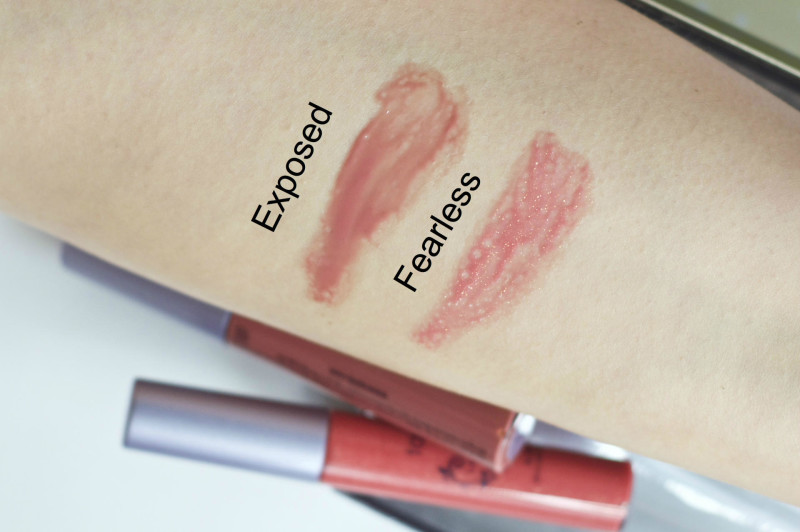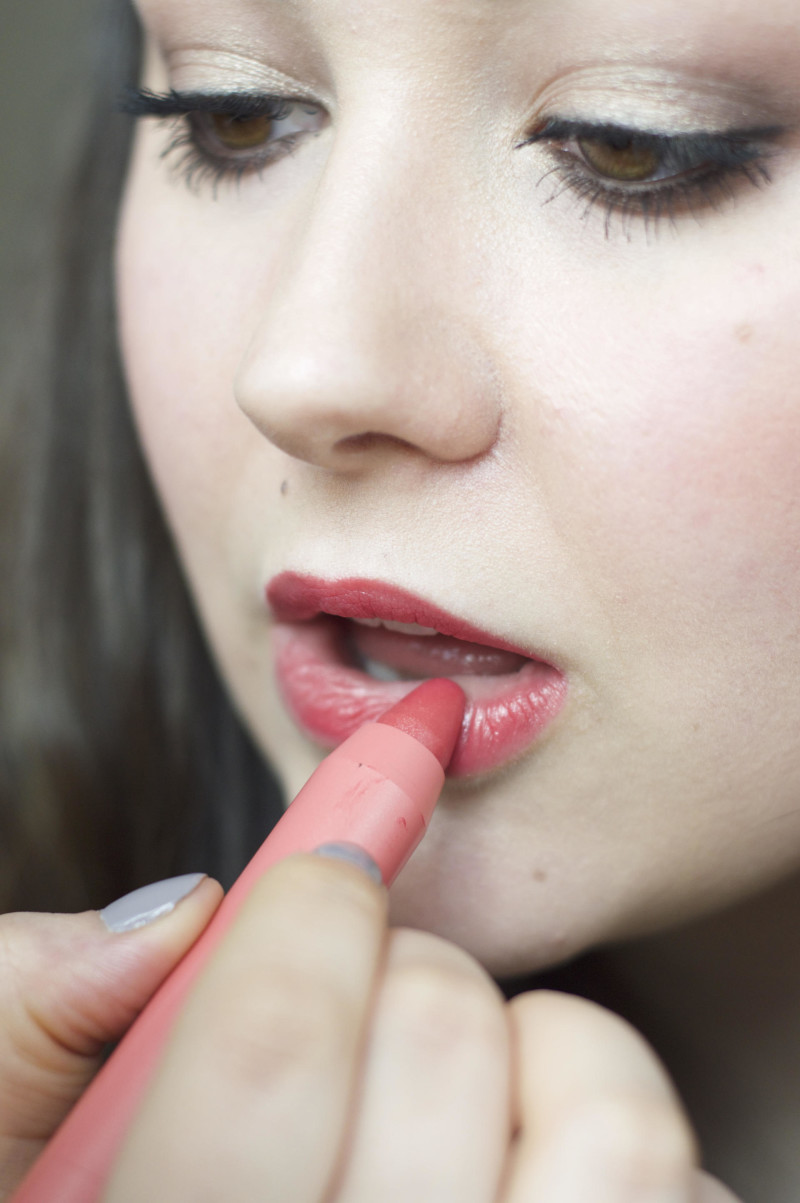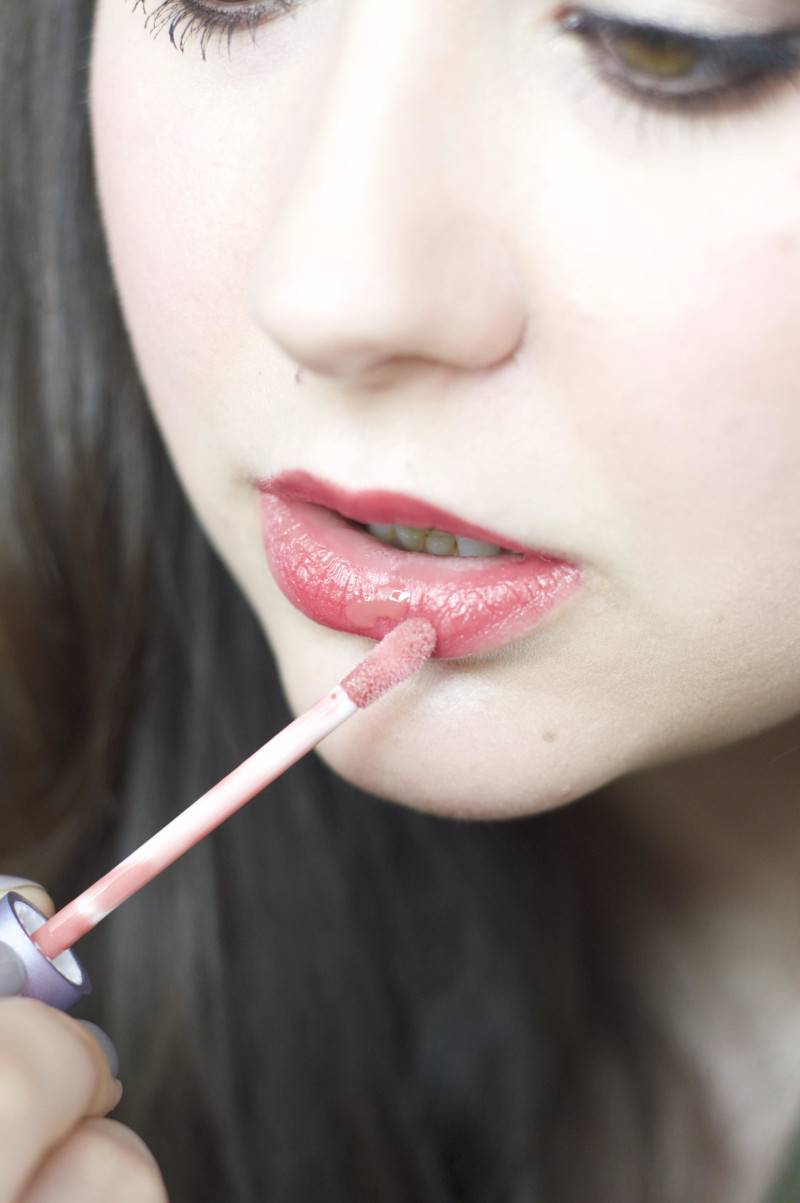 The only product I haven't really used is the Maracuja C-Brighter Eye Treatment. I've actually heard a lot of good things about tartes skincare, so I can't wait to start on this little pot. If you've tried it I would love to hear from you!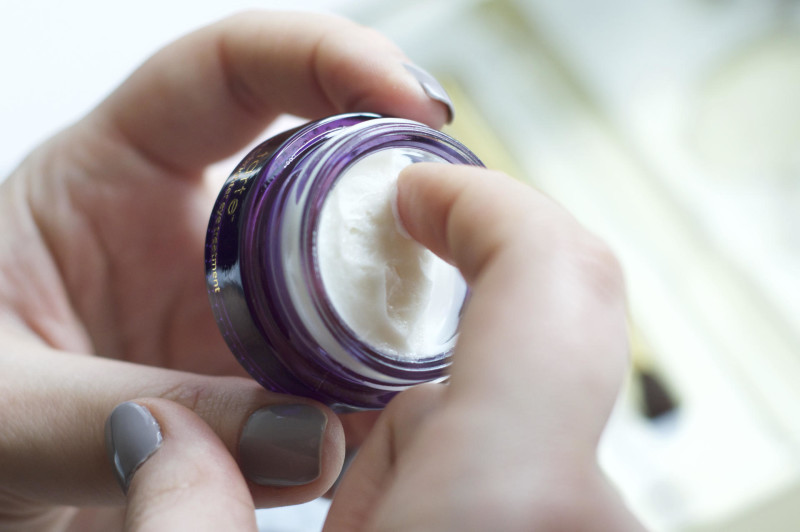 All in all I'm so impressed with the range and I can see a lot of the products creeping their way into my everyday makeup!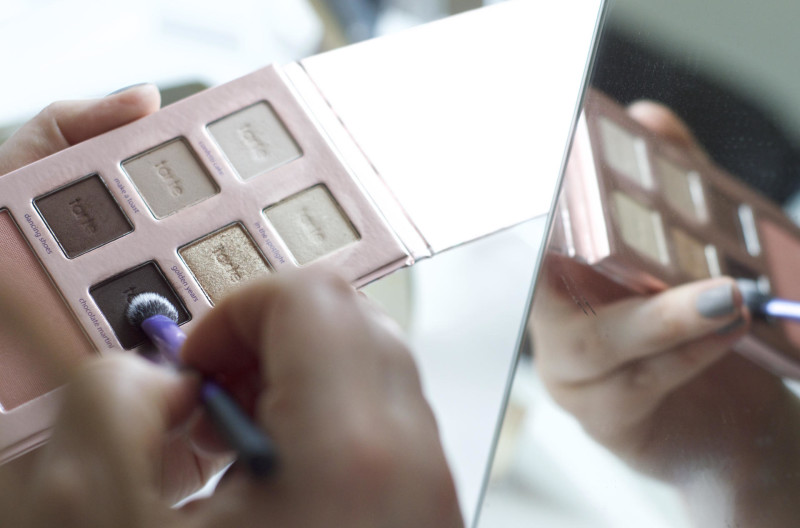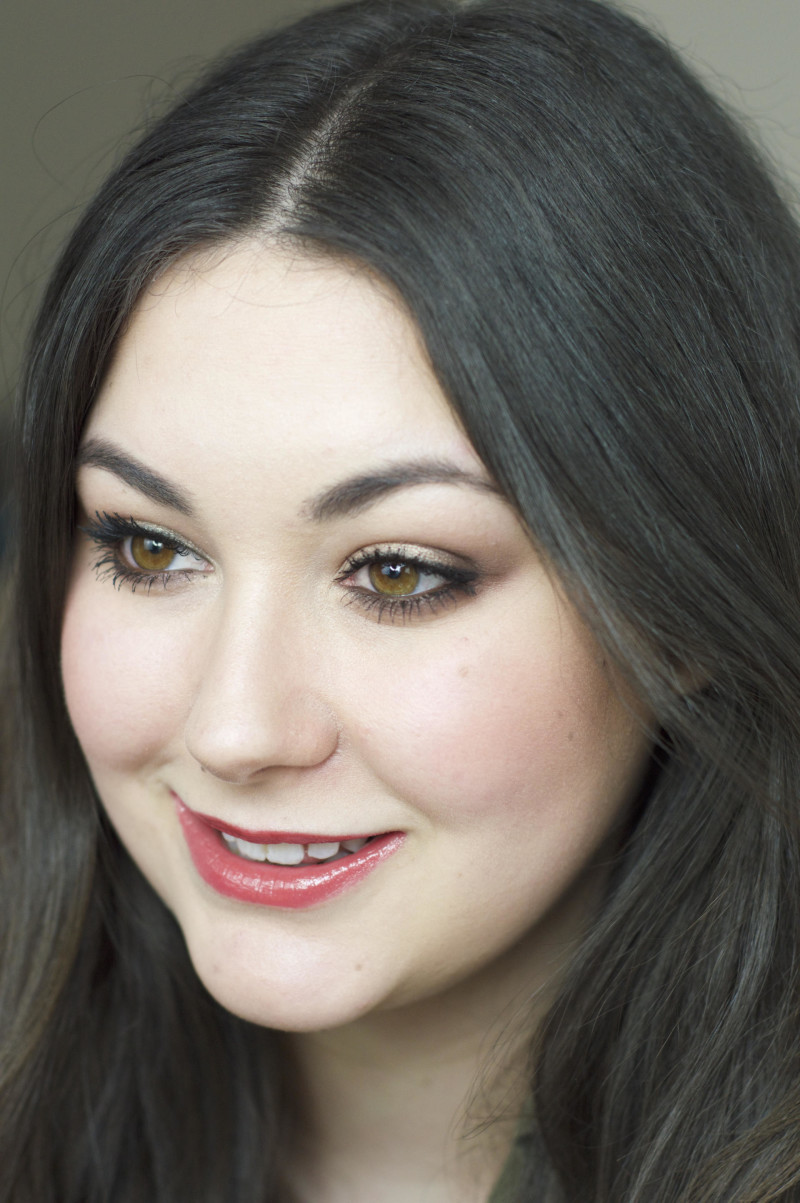 So have you tried any tarte makeup? If so what were your favourites? I'm thinking about trying one of their base products next – they look divine!
Sam
Check out Made From Beauty's Shop HERE