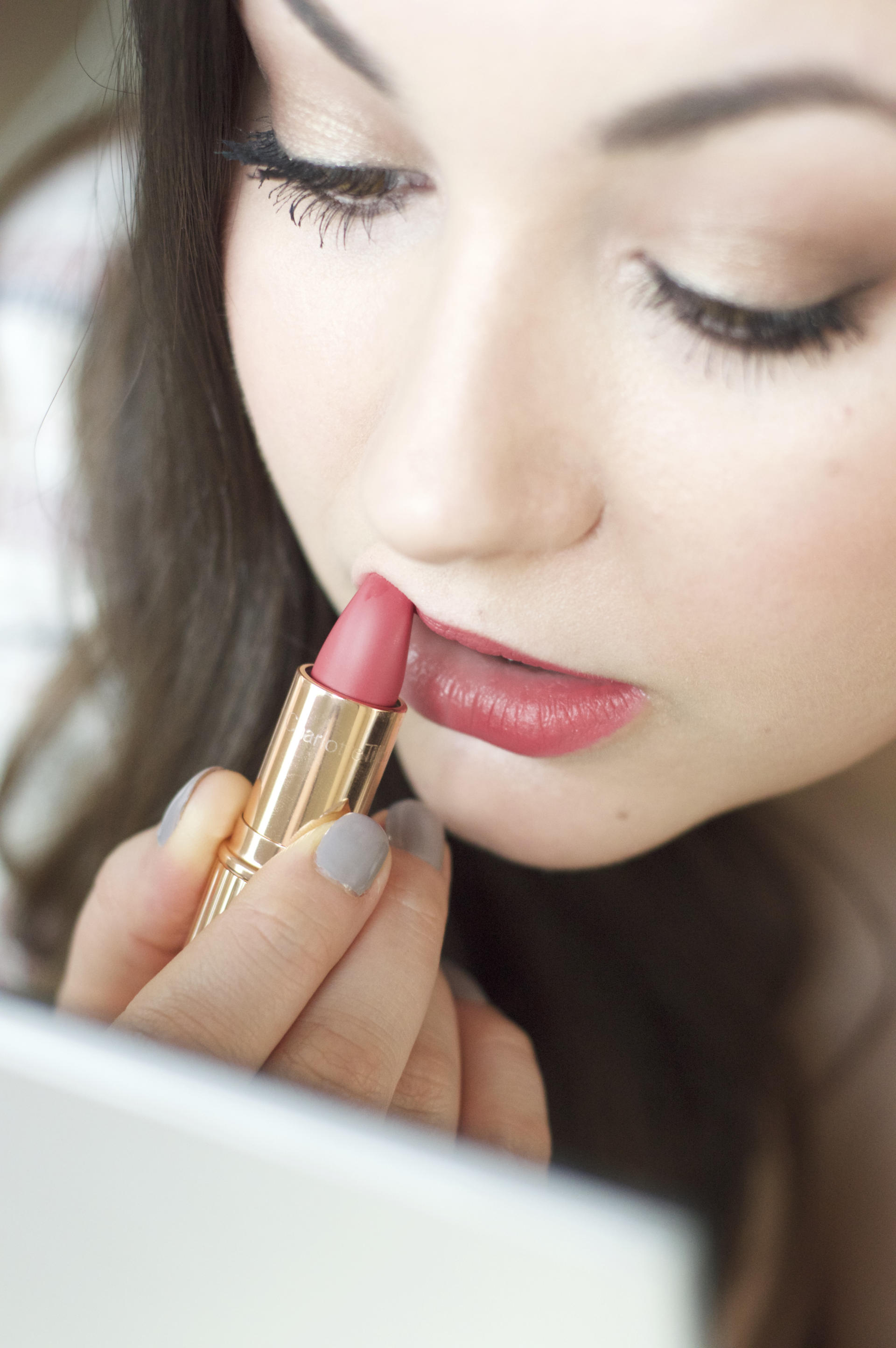 Matte lipsticks and liquid lipsticks have been everywhere these past few years, its been a trend that's hard to shake in the beauty industry and more and more people are looking to try the look out for themselves – myself included! Whilst I can't get on board with a ultra-matte liquid lipstick on a day to day basis, the Charlotte Tilbury Matte Revolution Lipsticks are the perfect place to start on the road to that highly coveted, perfect, matte pout.
If you read this post, you'll know I treated myself to one of Tilbury's matte lipsticks in the shade Love Liberty a little while back. I talked in that post all about the fabulous formula and the striking berry shades on offer in the collection. After wearing and loving that deep, slightly purply berry shade a lot over the past six months I knew I really wanted to try out another, more wearable shade too. So when my birthday rolled around (you can read my birthday makeup look post HERE) the shade Amazing Grace went straight on my wishlist.
The elegant vintage tea rose shade, inspired by the one and only Grace Kelly, is a stunning dusky pink, with a whisper of coral to keep it modern. I love this shade for my complexion; it adds warmth to my skintone, brightens my eyes and makes my lips appear plump and full.
You might not expect the words 'plump' and 'full' to be used in a blog post all about a matte lipstick – but these Matte Revolution Lipsticks are a different kind of matte. They offer the trend focused matte look, without drying the lips at all. Which is probably down to the groundbreaking formulation of these lipsticks…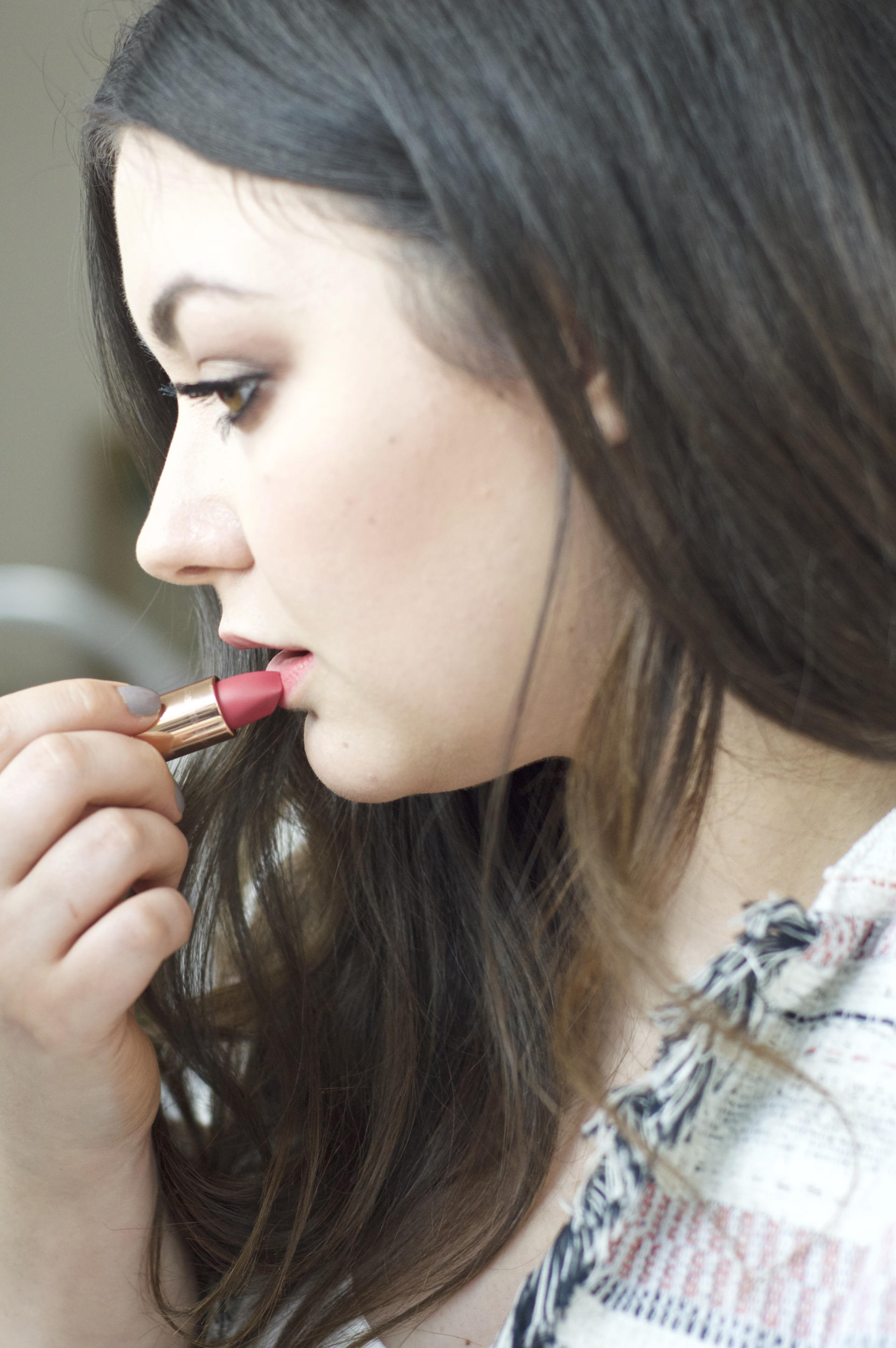 All the shades from the collection are infused with '3D glowing pigments' to give lips the illusion of a lit-from-within look – Tilbury couldn't just release a bulk standard matte lipstick could she? The tiny, light reflecting pigments are undetectable to the naked eye, meaning the lipstick has a subtle glow whilst still maintaining it's matte look.
I also love the squared-off bullet of these lipsticks as it lets you apply the colour neatly and fuss free.
I find the staying power of these lipsticks to be between three and six hours, depending on what I eat or drink. You might be thinking "oh well that's not very long for a matte lipstick Sam…" and honestly, no it's not. But I have tried the lipsticks that stay on the lips for up to eight hours and are they comfortable? No. Do they dry my lips out? Yes. So all in all, I'm happy to reapply Amazing Grace every so often so that I can wear comfortable, plumping, matte colour everyday.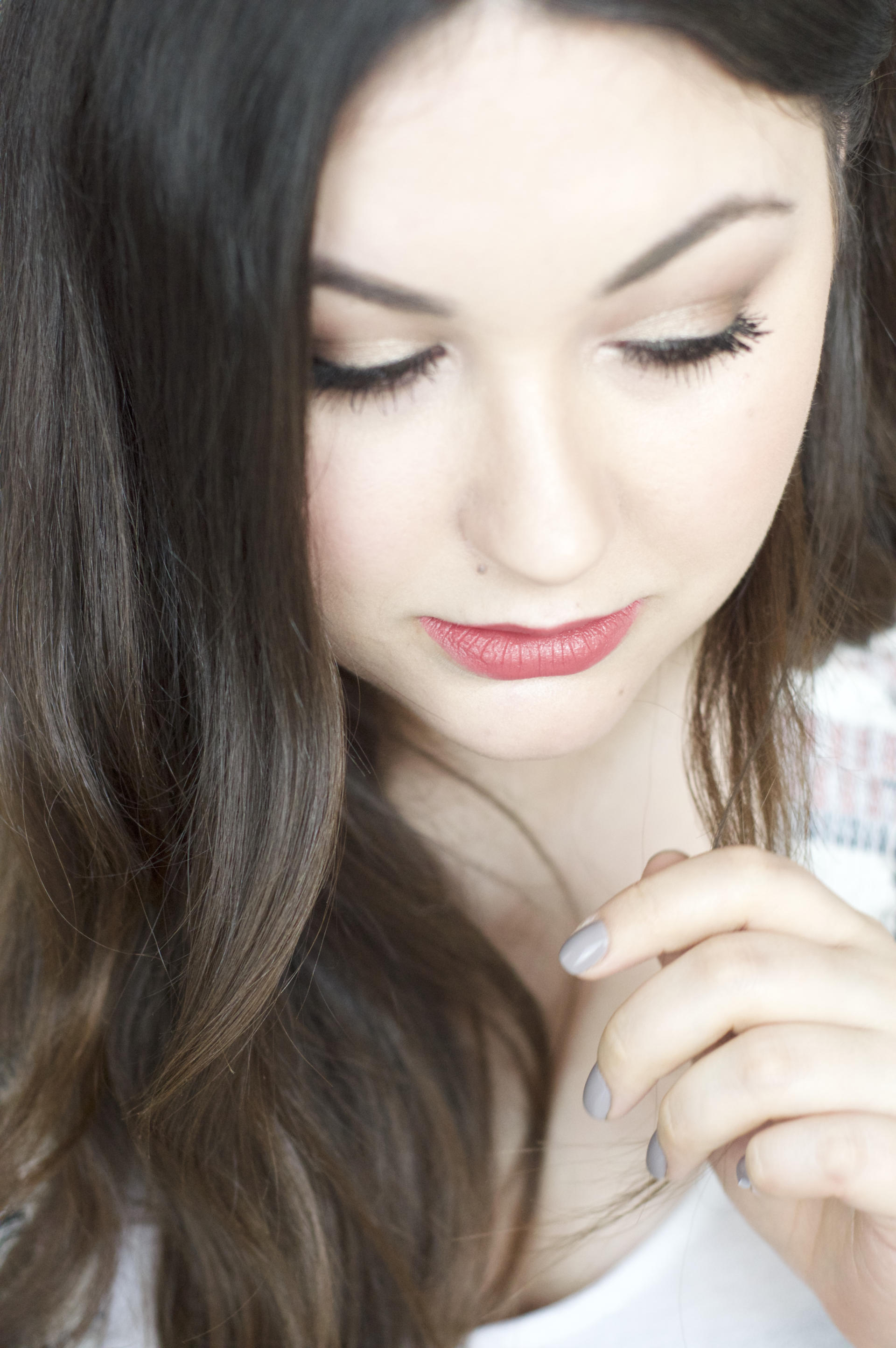 So have you ever tried the Charlotte Tilbury Matte Revolution Lipsticks? And what about the shade Amazing Grace? Do you like it? Let me know in the comments below!
Sam
Check out Made From Beauty's Shop HERE