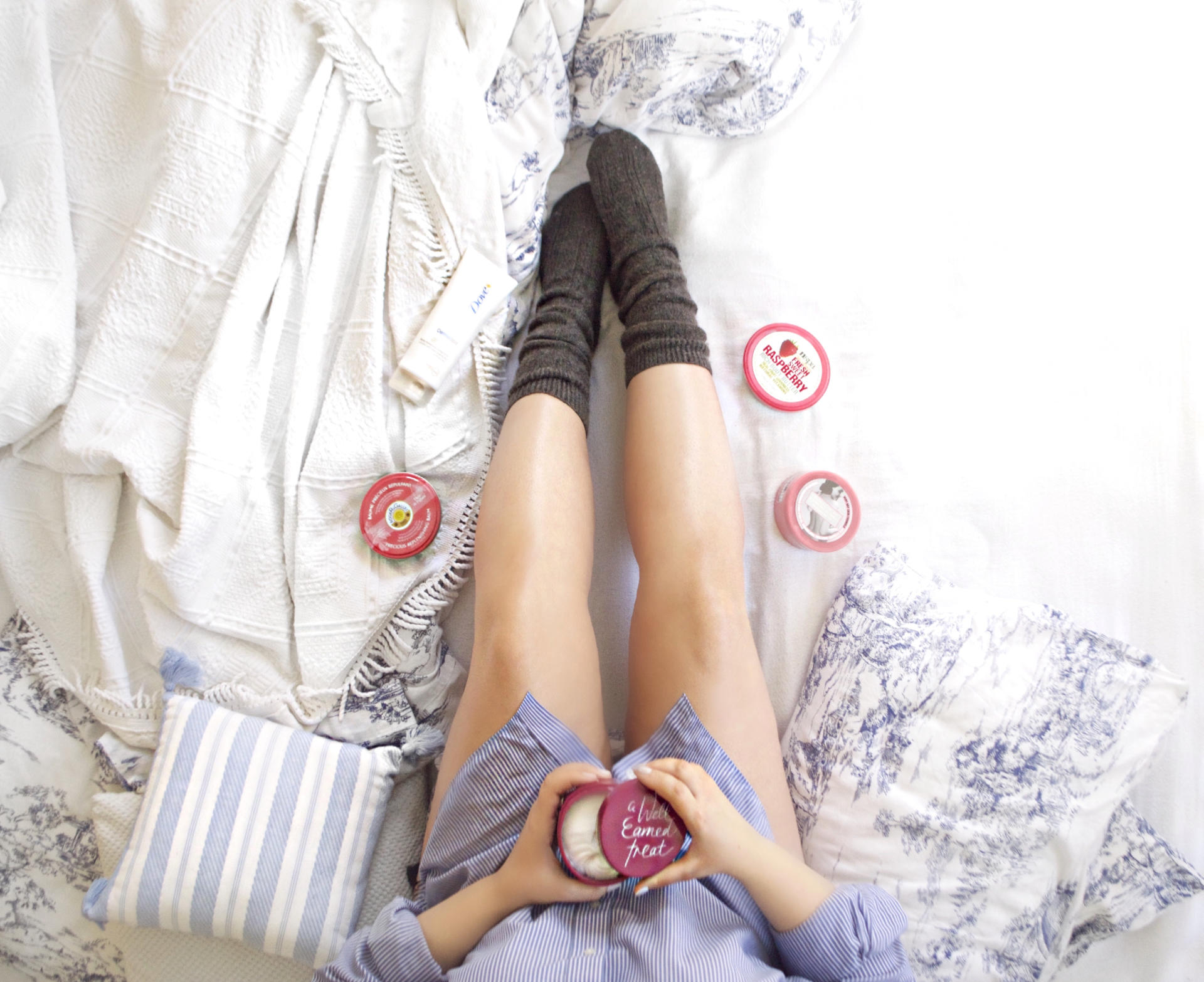 I've talked a lot about looking after your skin in these colder months on Made From Beauty recently. We all seem to be pretty good at looking after the skin on our face during the winter, but keeping hydration levels high everywhere else can be a bit of a chore. That's why I love to use body butters; their thick, luxurious texture gives skin the moisture to stay soft all year round, so today I wanted to share my top five for healthy, glowing skin even as the snow begins to fall!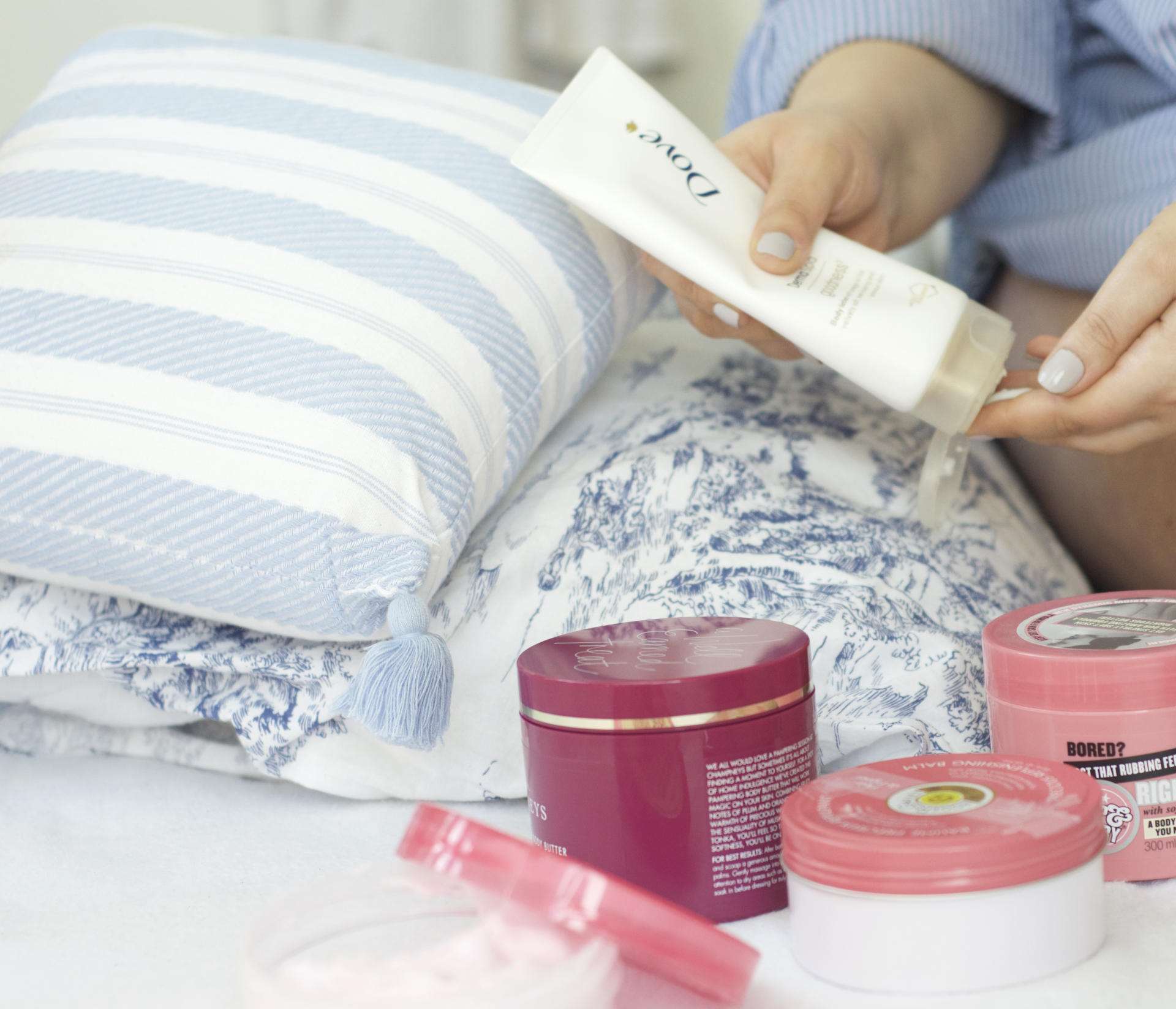 1 – Soap & Glory The Righteous Butter
This is the product I've been using the longest out of all the ones in this edit, and for good reason. I dread to think how many tubs of this rich, soothing balmy butter I've been through since discovering it back in uni. It is by far one of my favourite Soap & Glory products, not only for it's hydration and nourishment but also for it's beautifully complex scent. For an affordable product, it packs a whole lotta punch when it comes to fragrance, freshness from the leafy greens, bergamot and mandarin notes, but sexiest from the musk, oakmoss, amber and woodiness. Throughout the winter months I'll keep this little pot by my bedside and top up on the hydration just before bed or just before I get dressed in the morning.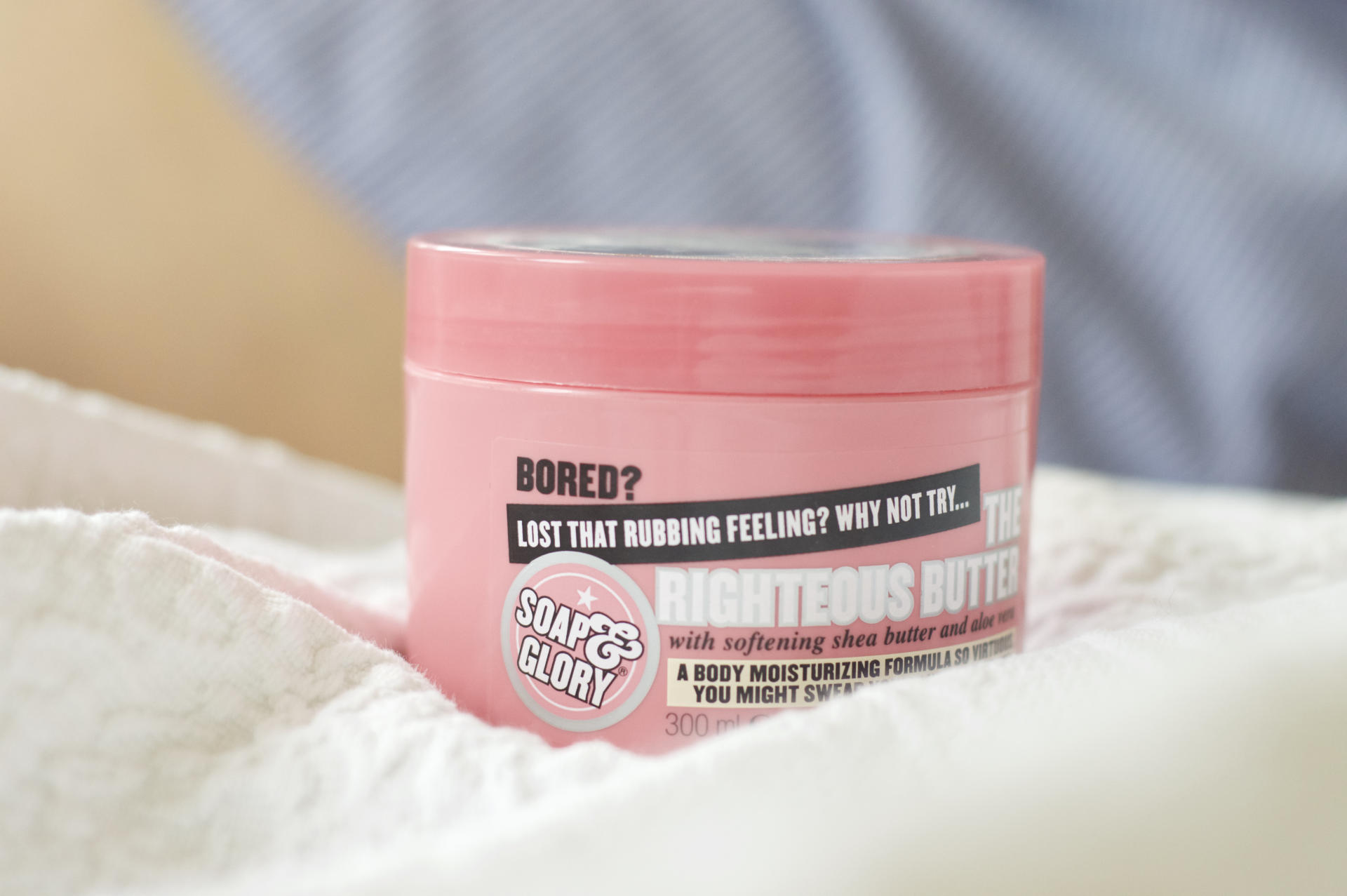 2 – Roger & Gallet Fleur de Figuier Precious Replenishing Balm
And from one of my oldest products loves, to a new one in my collection; the Roger & Gallet Fleur de Figuier Precious Replenishing Balm might be a new kid on the block but I can see myself repurchasing this one again and again. If you're looking for a product to give skin that cocoon of moisture it so desperately needs at this time of year then look no further. Formulated with the most luxurious and high tech ingredients of any product in my line up, the Fleur de Figuier Precious Replenishing Balm boosts a blend of shea butter, botanical glycerine (a moisturising agent scientifically proven to have effectiveness on the skin cells) and hyaluronic acid to promote hydration and skins natural moisture retention. The fresh, sweet, subtle Fleur de Figuier scentis Roger & Gallet's best selling, and for good reason! This product was the first I've tried from the brand and I cannot wait to explore more from the range – I'm in love!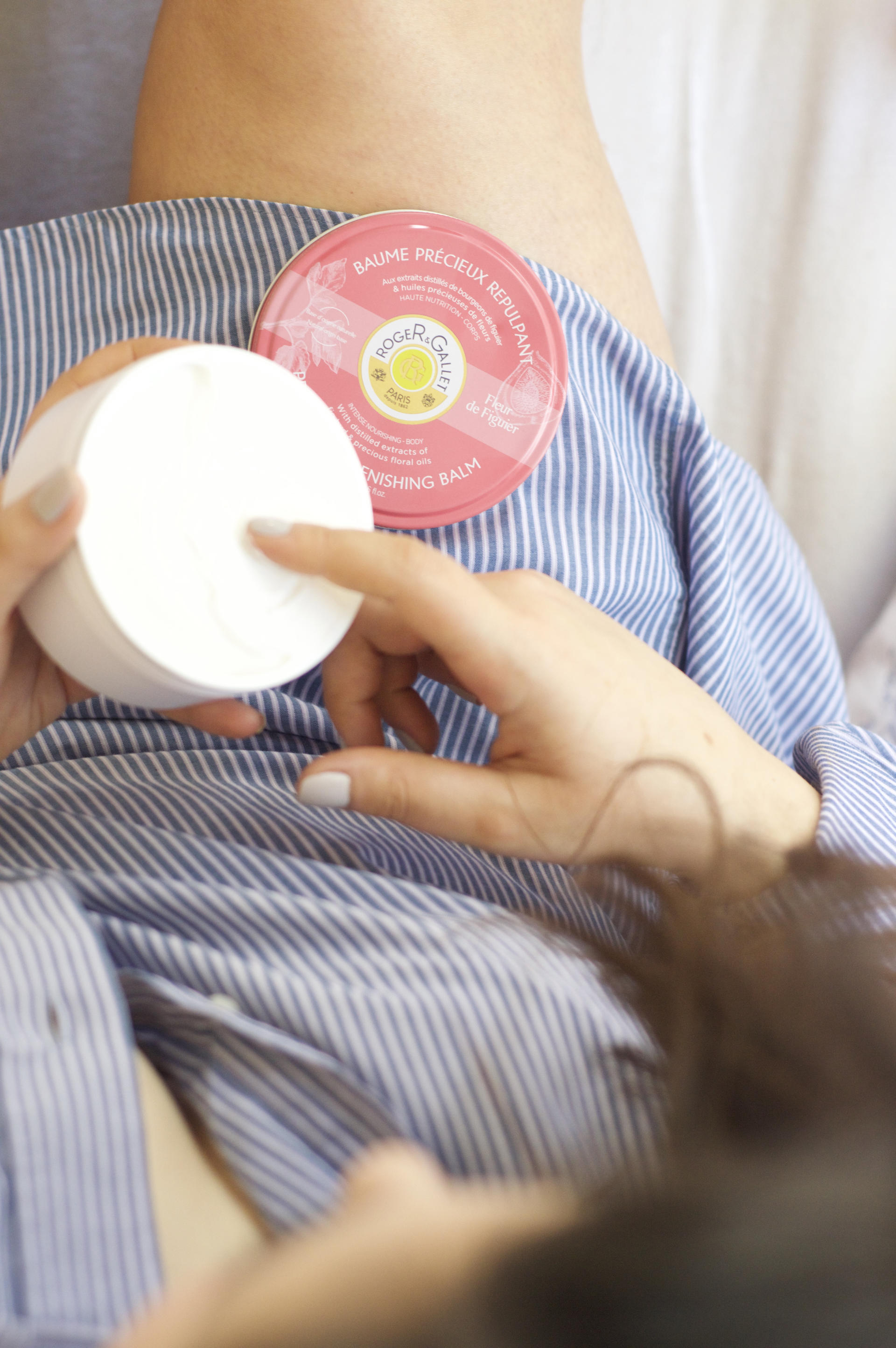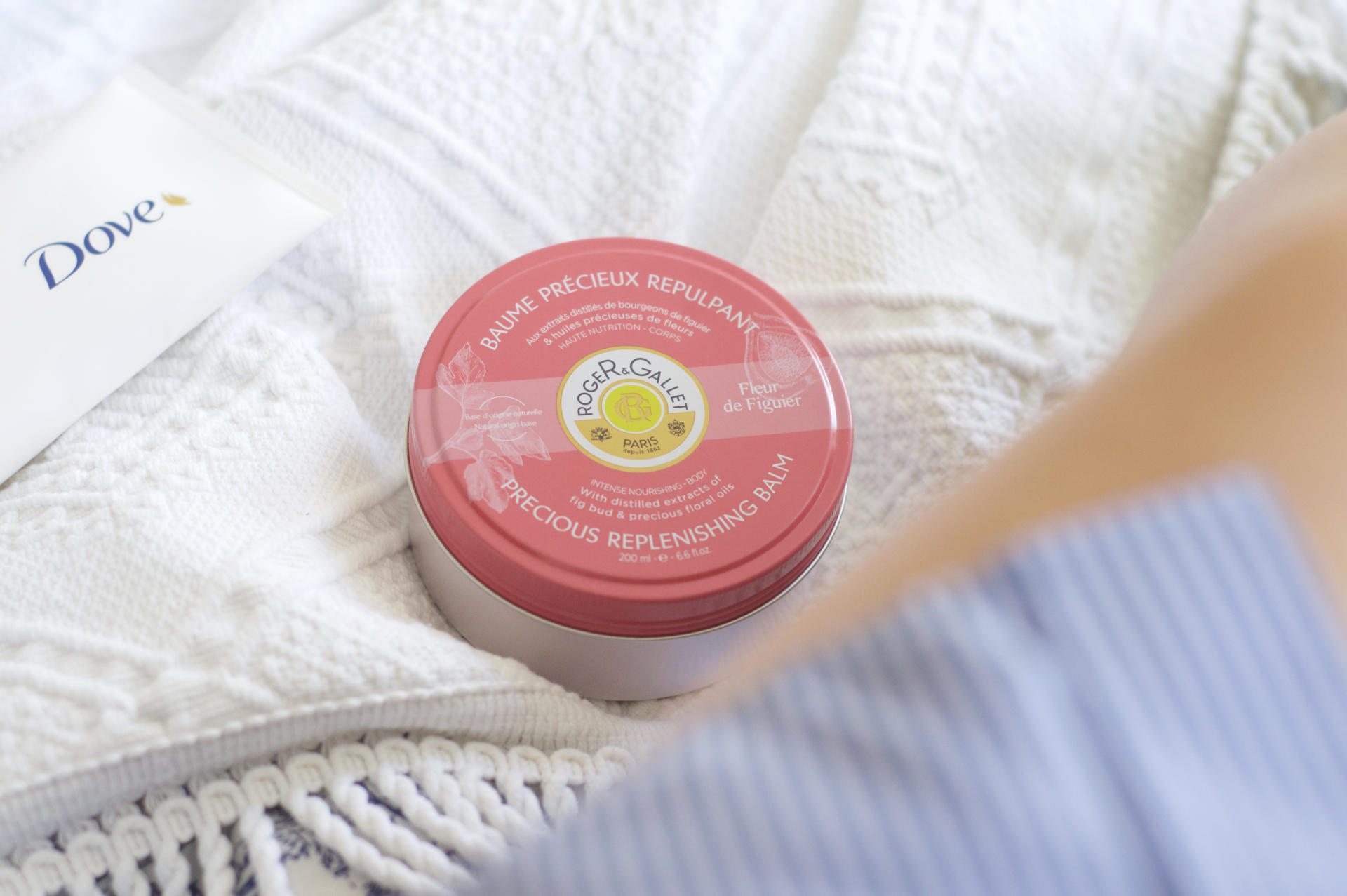 3 – Champneys Cloud Nine Indulgent Body Butter
I treated myself to this little pot of body butter just before christmas and I've been slowly making my way through it and loving every minute of it. First of all I was totally blown away by the scent, with fruity notes of plum and orange and a yummy touch of musk, vanilla and tonka. The texture of this butter is even thicker than the Soap & Glory The Righteous Butter, making it a super rich, and the perfect product to peak up pastey, dry pins.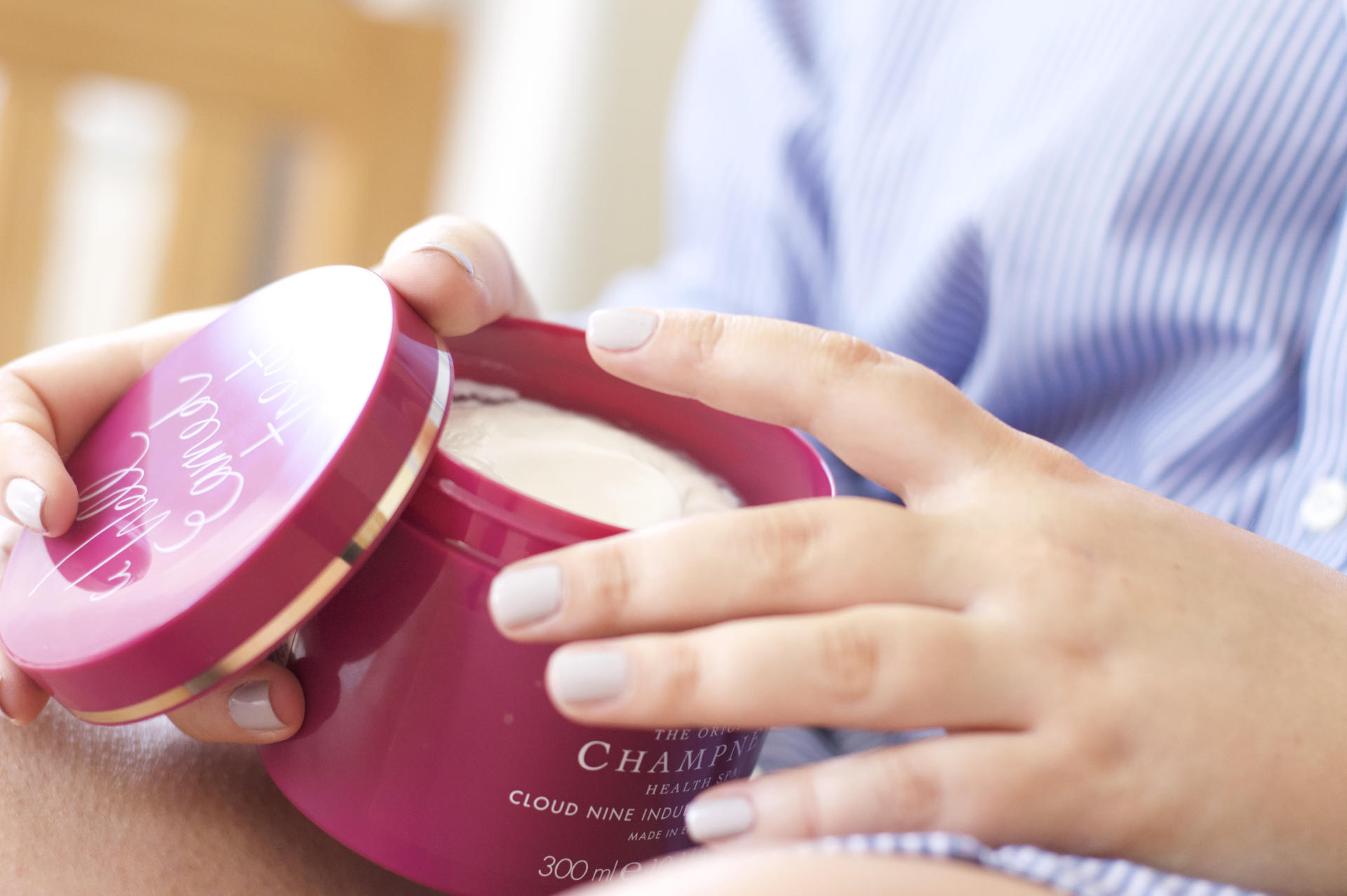 4 – Dove Derma Spa Goodness 3 Body Lotion
Now I'm kind of cheating with this one as t's not actually a body butter but is actually a lotion. However, the texture of this lotion is so thick it could almost be a body butter. Formulated with omega oils and what Dove are calling 'Cell-Moisturisers' this product is very nourishing and silky to use. I reviewed lots of the new Dove bodycare in this post, so if you want to read my full thoughts then had over there.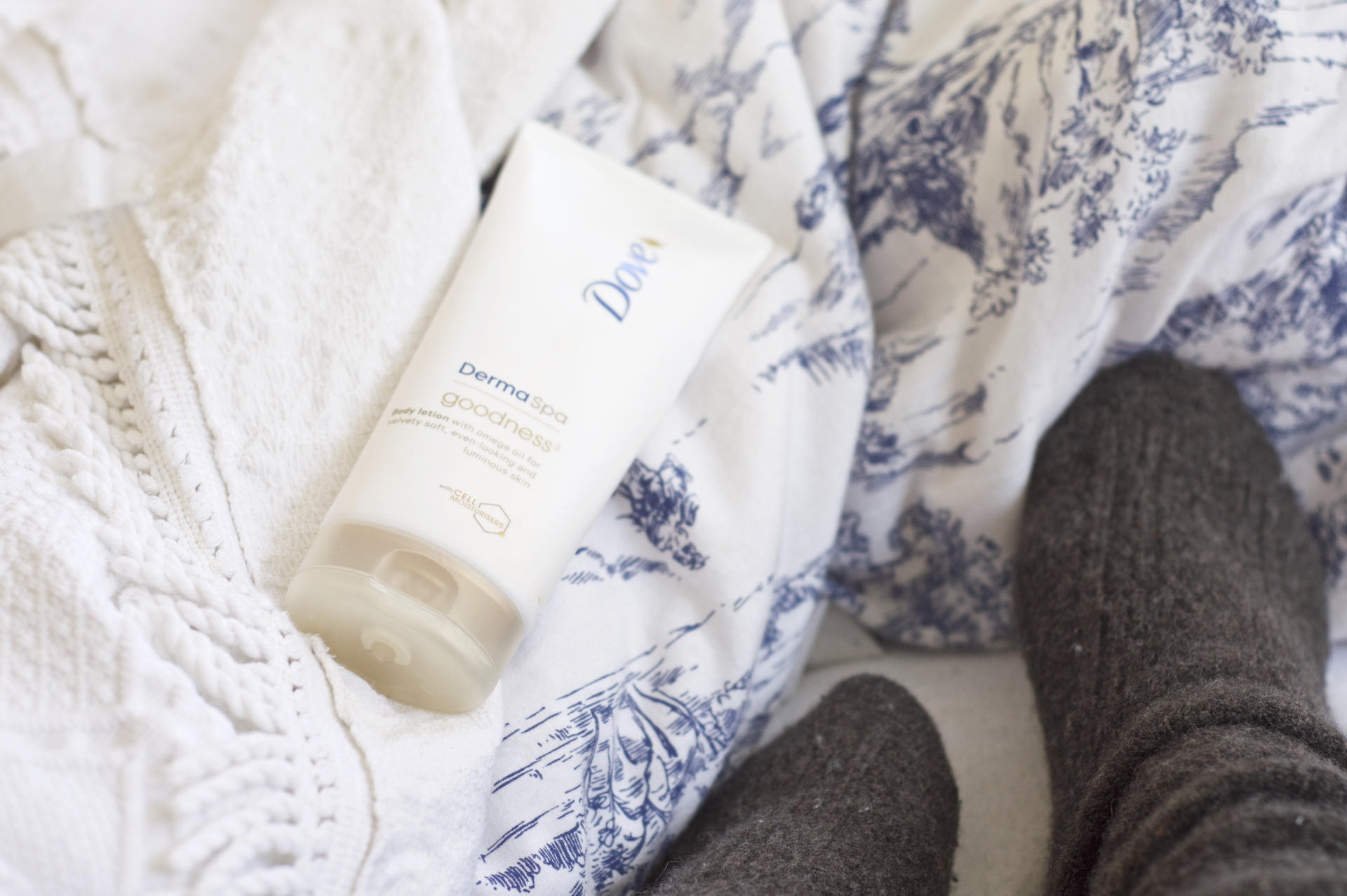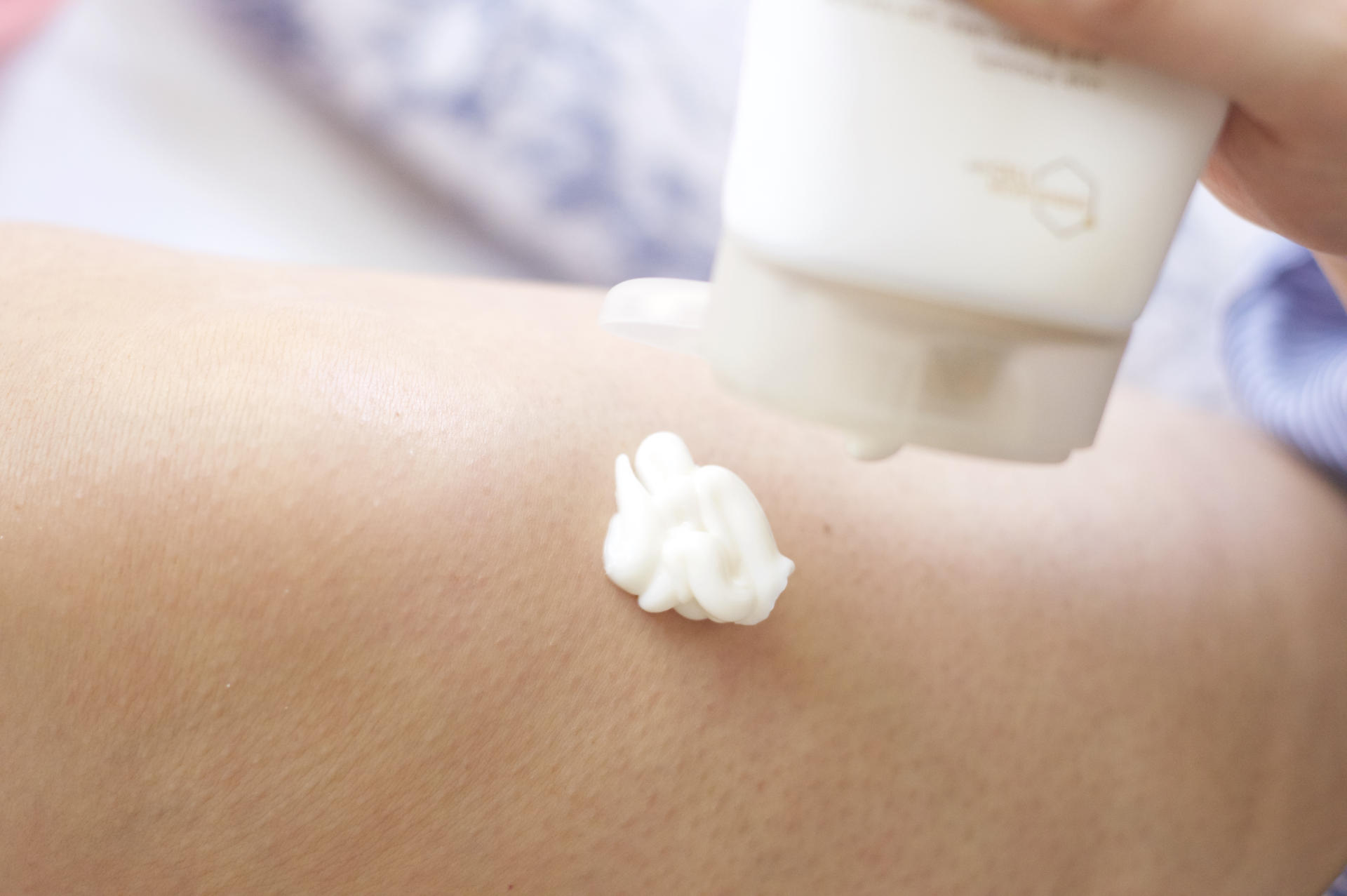 5 – nspa Fresh Sweet Raspberry Body Butter
When I was putting together this blog post I had found lots of beautiful body products I wanted to include, but I didn't really have anything in the under £5 category to recommend, so I went on a little hunt…and in ASDA I stumbled across this beautiful nspa body butter for only £2.00! The scent of this product is delightfully sweet and zingy at the same time. I love how moisturising this one is and is perfect to lock in moisture straight after a bath or shower as it's slightly waxy. I like to use this butter on my elbows and knees throughout the day, as its very heavy, and then load up on the product at night so wake up with smooth, hydrated skin.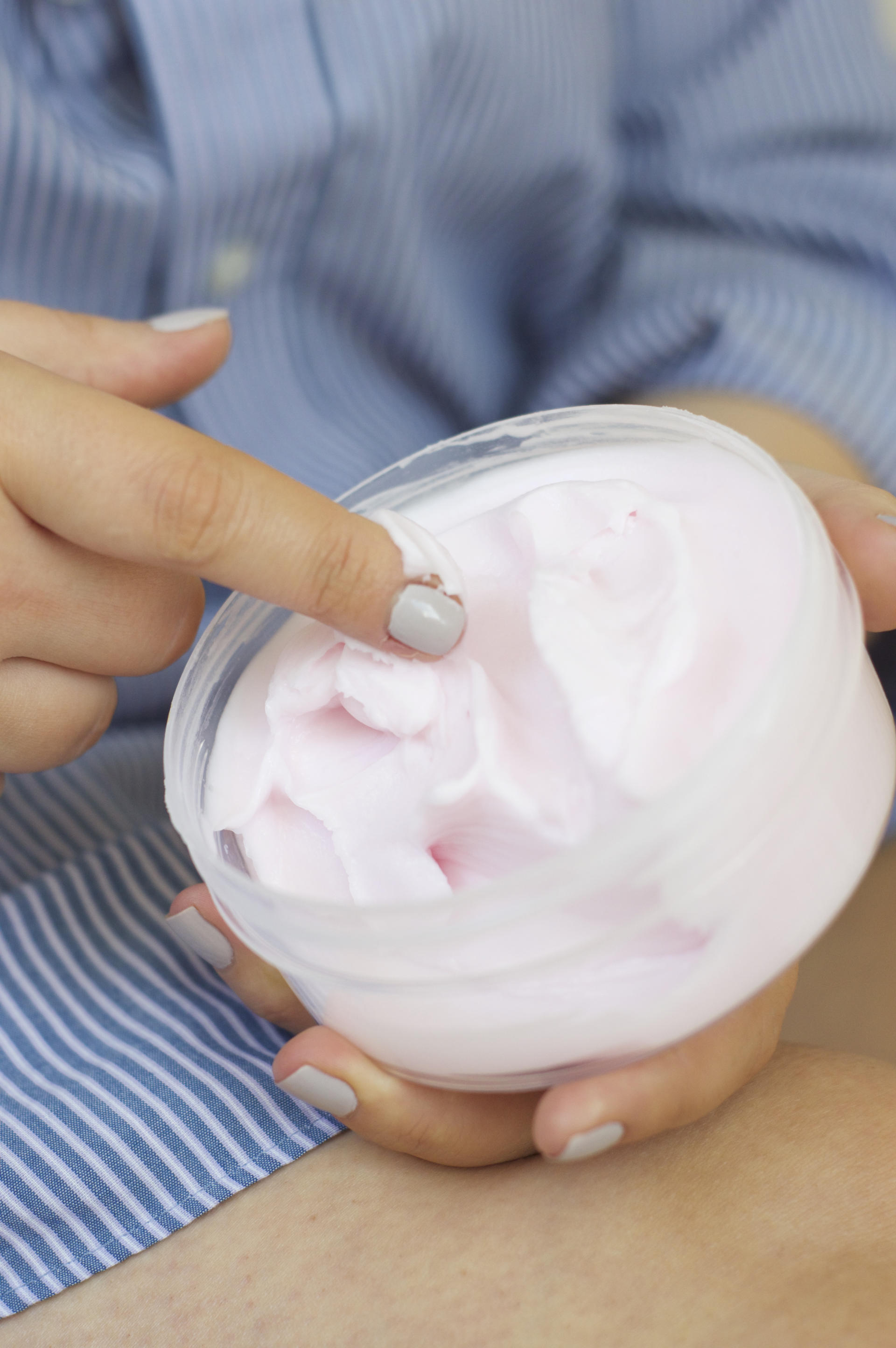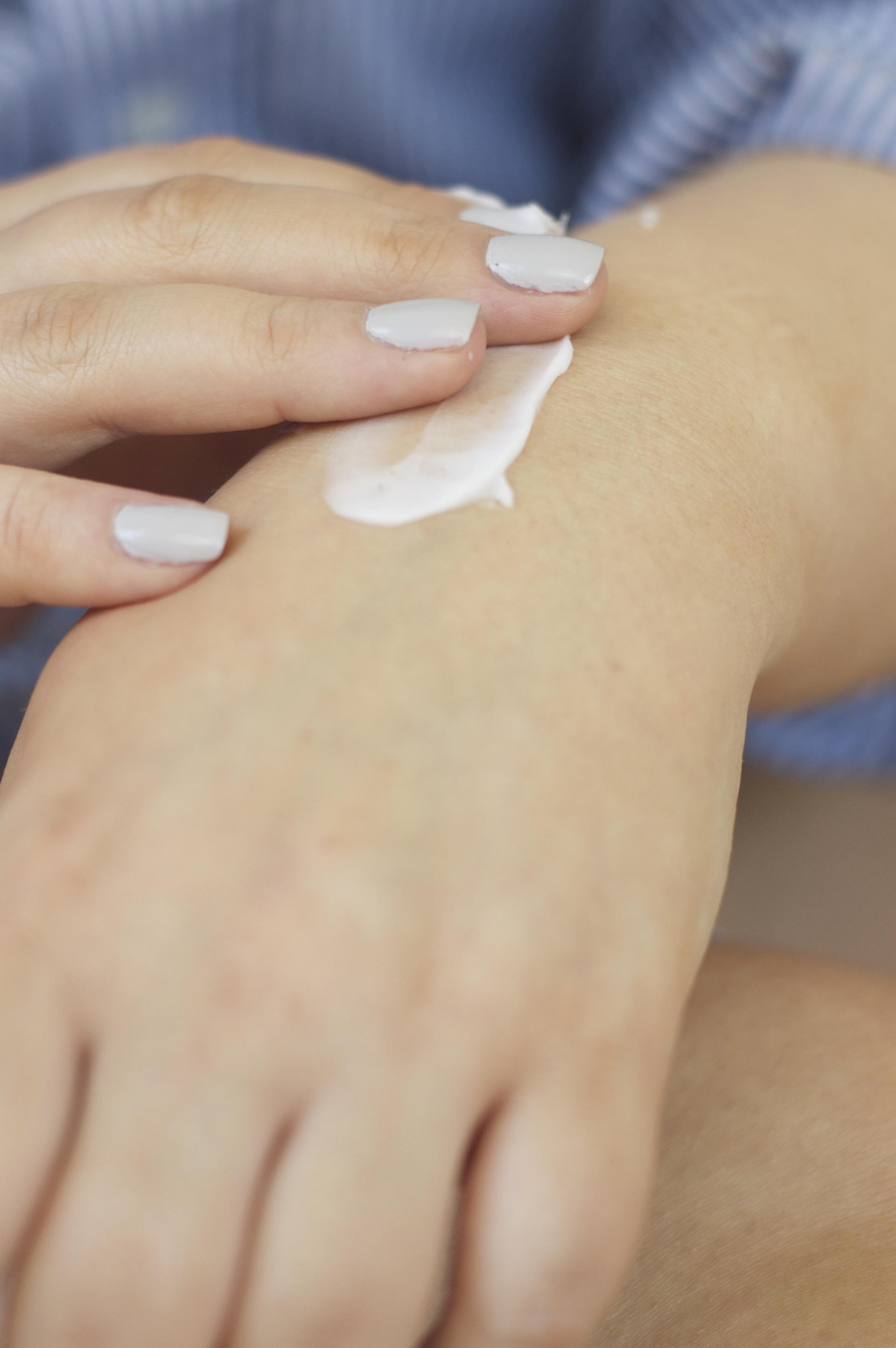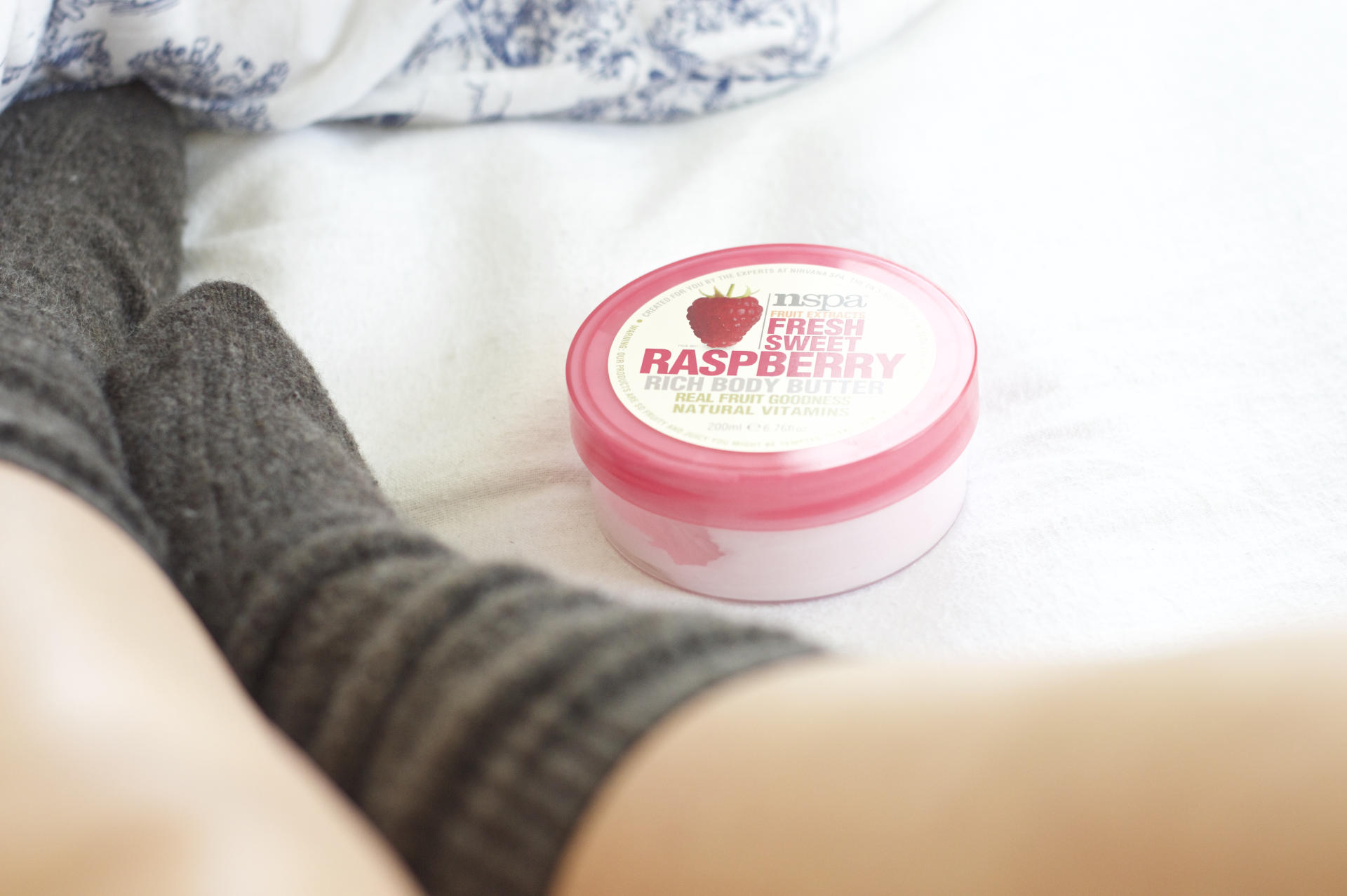 There's my round up of all the scrummy body butters and lotions that are keeping my skin supple, glowing and hydrated these winter months. If you want to know what products to add into your stash to keep your complexion, hair and nails beautiful at this chilly time of year click HERE for hair, HERE for complexion and HERE for nails!
So what are your favourite body butters at this time of year? And have you tried any of the products in this post before? Let me know in the comments below!
Sam
Follow Made From Beauty on Bloglovin'
Check out Made From Beauty's Shop HERE
Some of the products in this blog post were sent to me as PR samples, however all opinions are my own