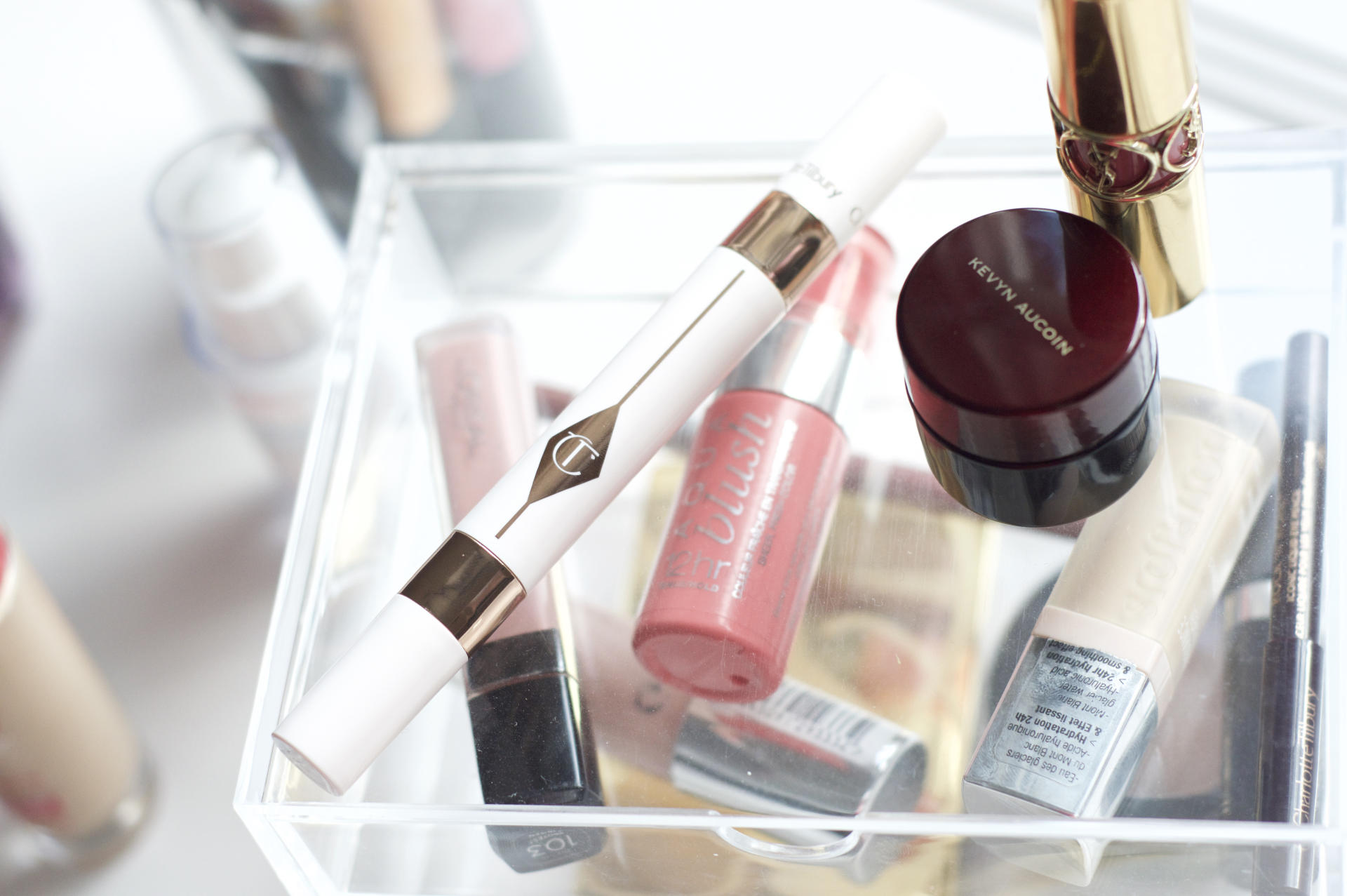 If you saw my post earlier this week all about mine and Joshes trip to Brighton, you'll know that we went on that little adventure together because it was our four year anniversary. Now I'm going to try to avoid making this a smushy post, but I have to say right at the start a huge shoutout to Josh for being amazing and buying me the Charlotte Tilbury Mini Miracle Eye Wand to celebrate four long old years together!
I've been lusting after this product ever since I saw Tati from Glam Life Guru review this little click-up pen of makeup magic. In the video the results are staggering, so I couldn't wait to try it for myself!
The product has two ends, or steps; Step one contains a brush on hydrating and lifting cream, and step two is the illuminating under-eye light reflecting concealer.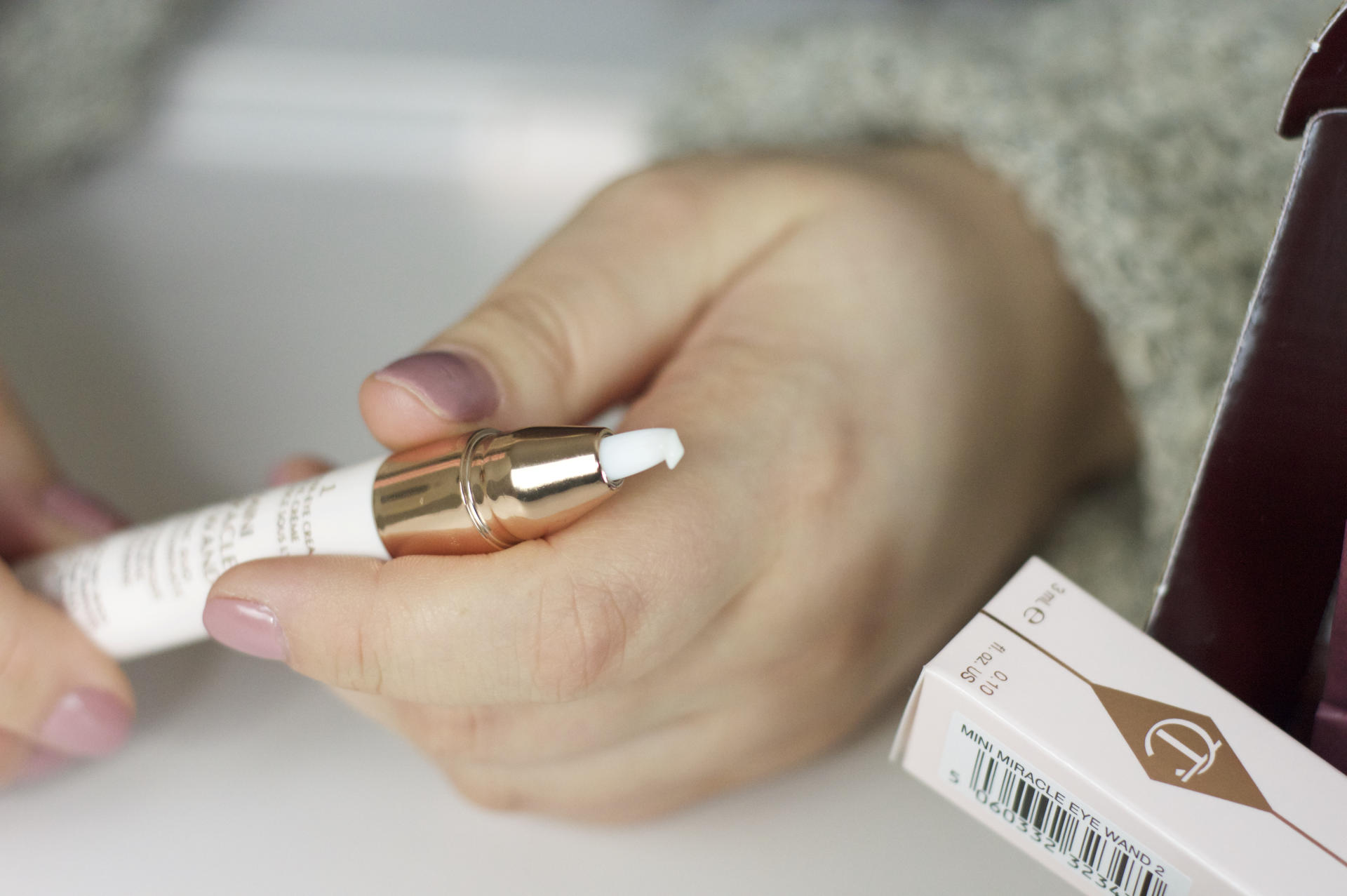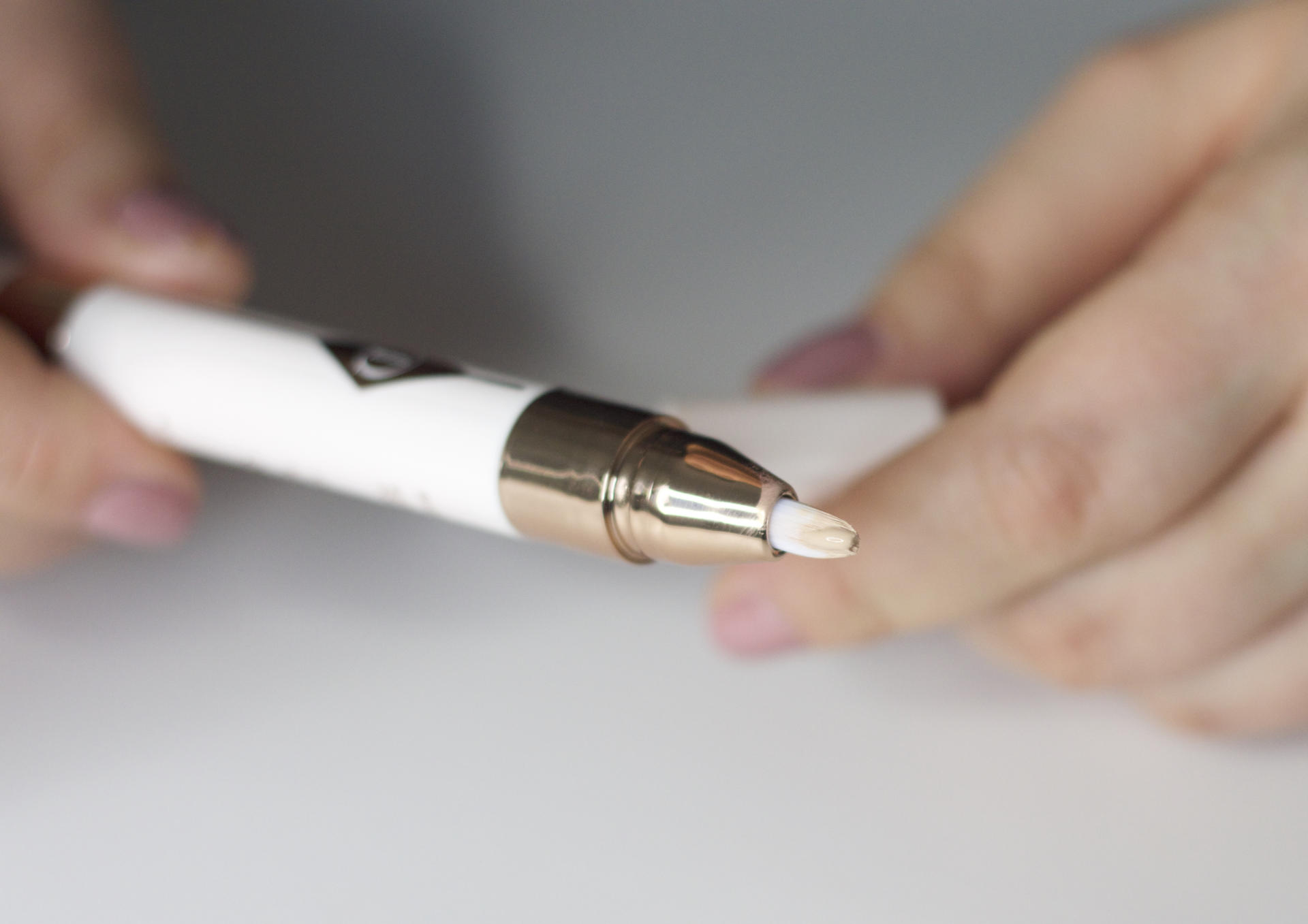 I was stunned to see the dramatic firming, brightening effects almost immediately after applying the eye cream from step one. Below is a photo of my under eye area completely bare, before I applied the cream: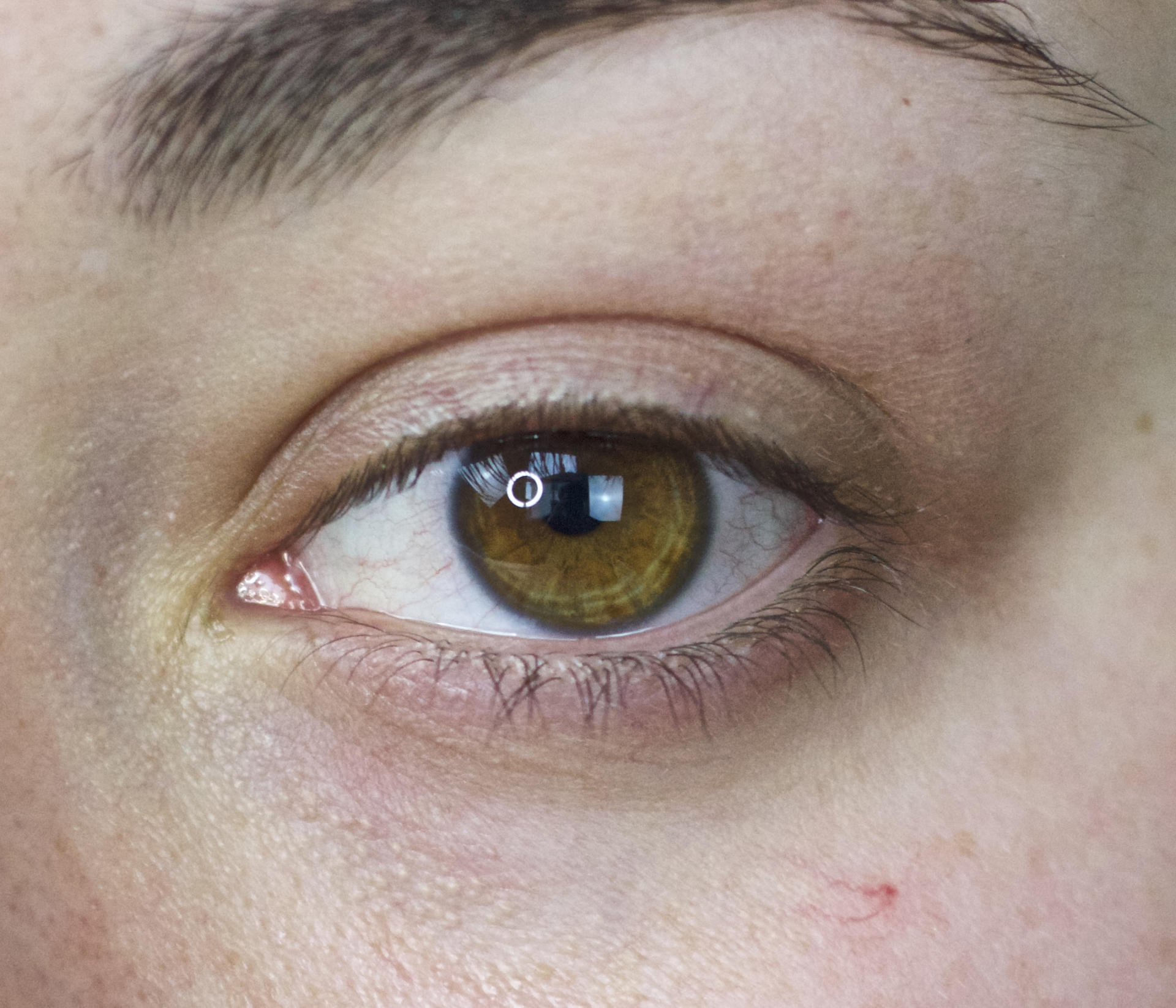 And below is a photo of my eye about ten minutes after I applied a light layer of the cream and massaged it in with the brush tip:
The eye cream is one of the quickest, most exciting skincare products I've used in a long time. Although it might be a little hard to tell in the photos, in real life it was obvious the beautiful, dramatic improvement the formula made on that area.
The cream contains a good amount of hyaluronic acid, to plump the skin and lock moisture into the delicate area, creating a smooth base for the concealer in step two to adhere to. Tilbury also says there is bio extract of salicornia in the cream to reduce loss of water, for a dewy finish. But step one hasn't got you covered for only the immediate future, there's also lots of ingredients that will improve the under eye in the long term, like acanthus that promotes cellular repair, cyclodextrins to lift the eye dome, good old rice proteins (an ingredient popular with one of my most loved skincare brands, Alpha H) to reduce bags and to fight signs of ageing and fatigue.
For me, step two is just as beautiful. The illuminating under eye light reflecting concealer is formulated with light-reflecting micro-particles to diffuse light, giving the illusion of a brighter, smoother under eye. To add to the radiance of the product there's even Mother of Pearl and silky elastomers to smooth over fine lines, as well as the bonus of polypeptides to minimise dark circles over time.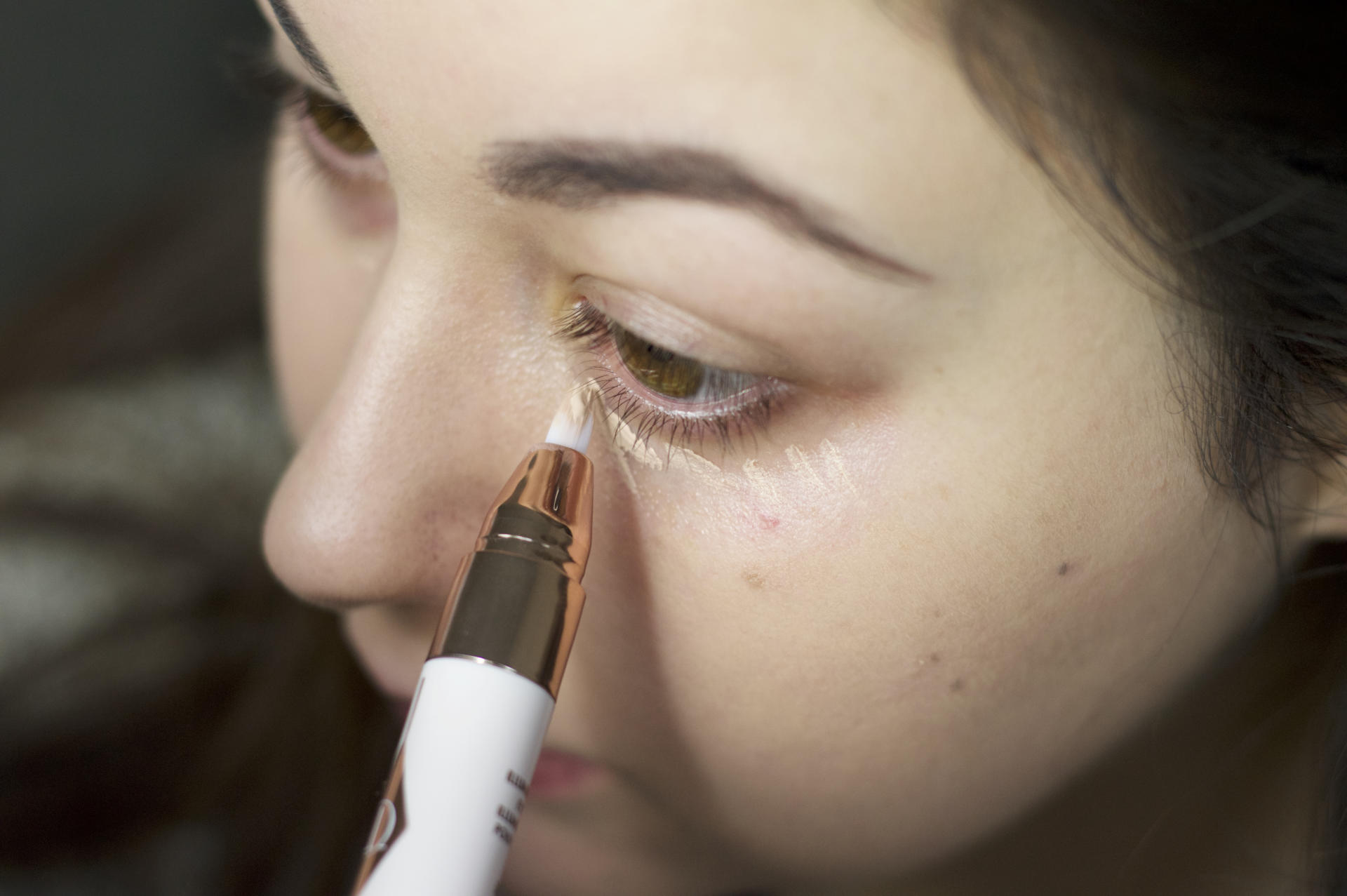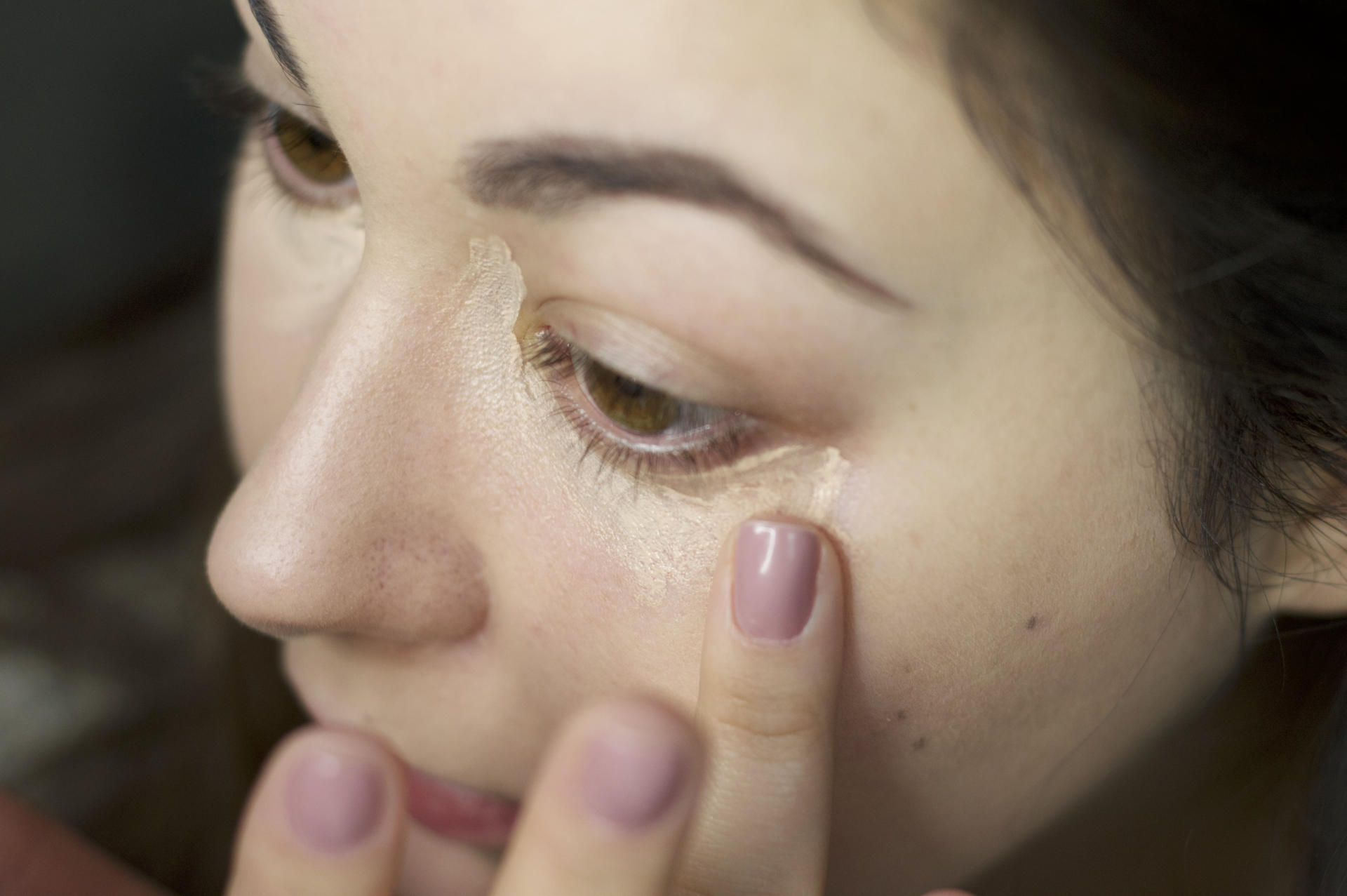 Overal I'm totally in love with this product, step one dramatically changes my eye area every time I use the product and step two nicely covers my dark circles with it's lightweight, comfortable formula. I do find I need to touch up occasionally throughout the day, but this is probably due to the fact I wear glasses, so product can wear away easily from that area for me.

So have you tried the Charlotte Tilbury Mini Miracle Eye Wand? Or anything like it before? Let me know in the comments below, I'd love to hear what you've got to say!
Sam
Check out Made From Beauty's Shop HERE