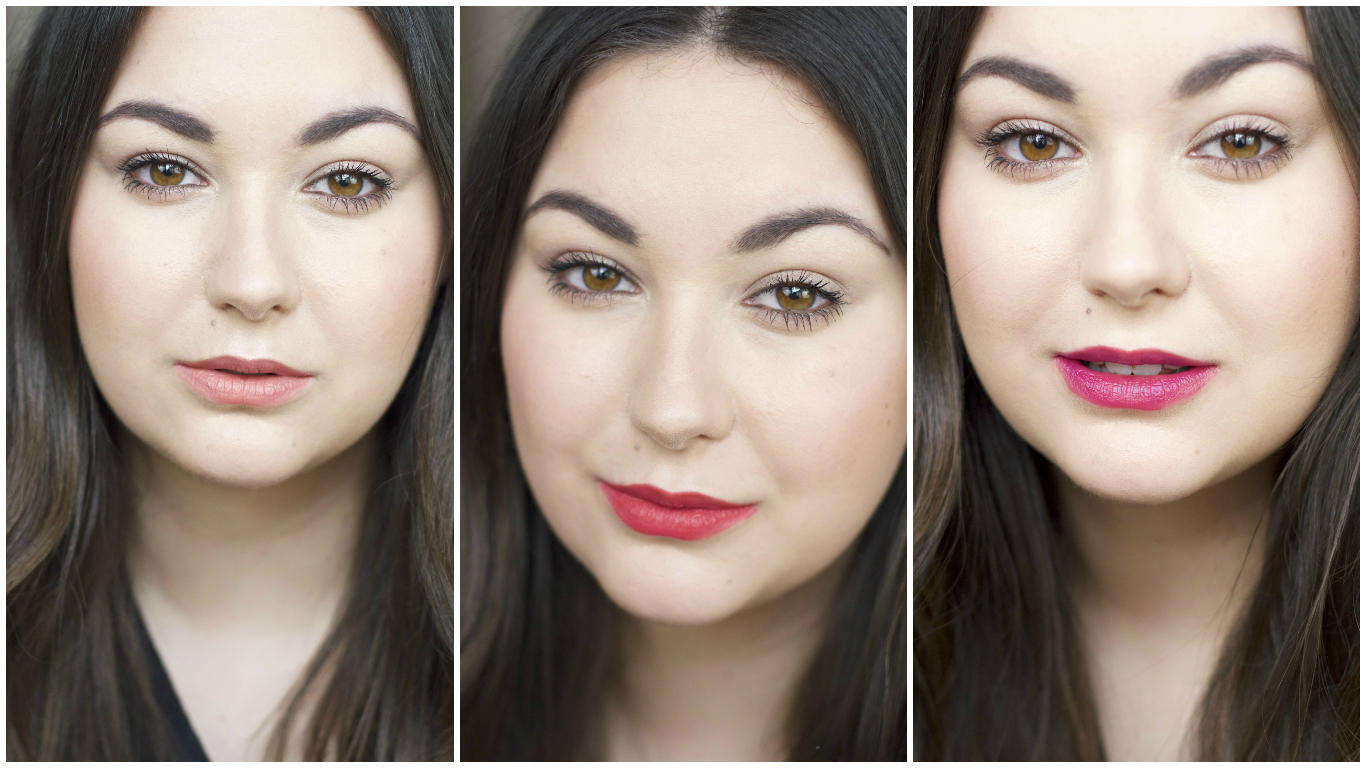 I try to avoid just popping into shops like Boots and Superdrug. If I 'pop into' either one I come out with mounds and mounds of new beauty finds that I really didn't need. Last weekend I found myself accidentally 'popping into' Superdrug, and what did I come out with? The new L'Oréal Infallible Matte Max Lip Colours; three of them!
This new matte lip colours had me totally intrigued, especially as there wasn't any testers in store, I couldn't wait to get home and try them out. Now, maybe I've been living under a rock, but I hadn't heard anything about this product launch. I haven't seen any promotional material, no one I know has bought them, and they are very, very hard to find online.
Packaging
So what are these strange little lip colour sticks? Well, they're a matte lip colour, housed in the cap of the stick, with this odd sponge applicator. You might have seen eye shadow packaged like this, but certainly not lip colour. And maybe theres a good reason for that…because I'm sorry to say, they are really strange to apply, and I just can't get used to the sponge tip. As far as I can tell from the information I can find online, the sponge tip applicator is there to help you achieve an ombre effect, but who really wants to wear an ombre lip day to day?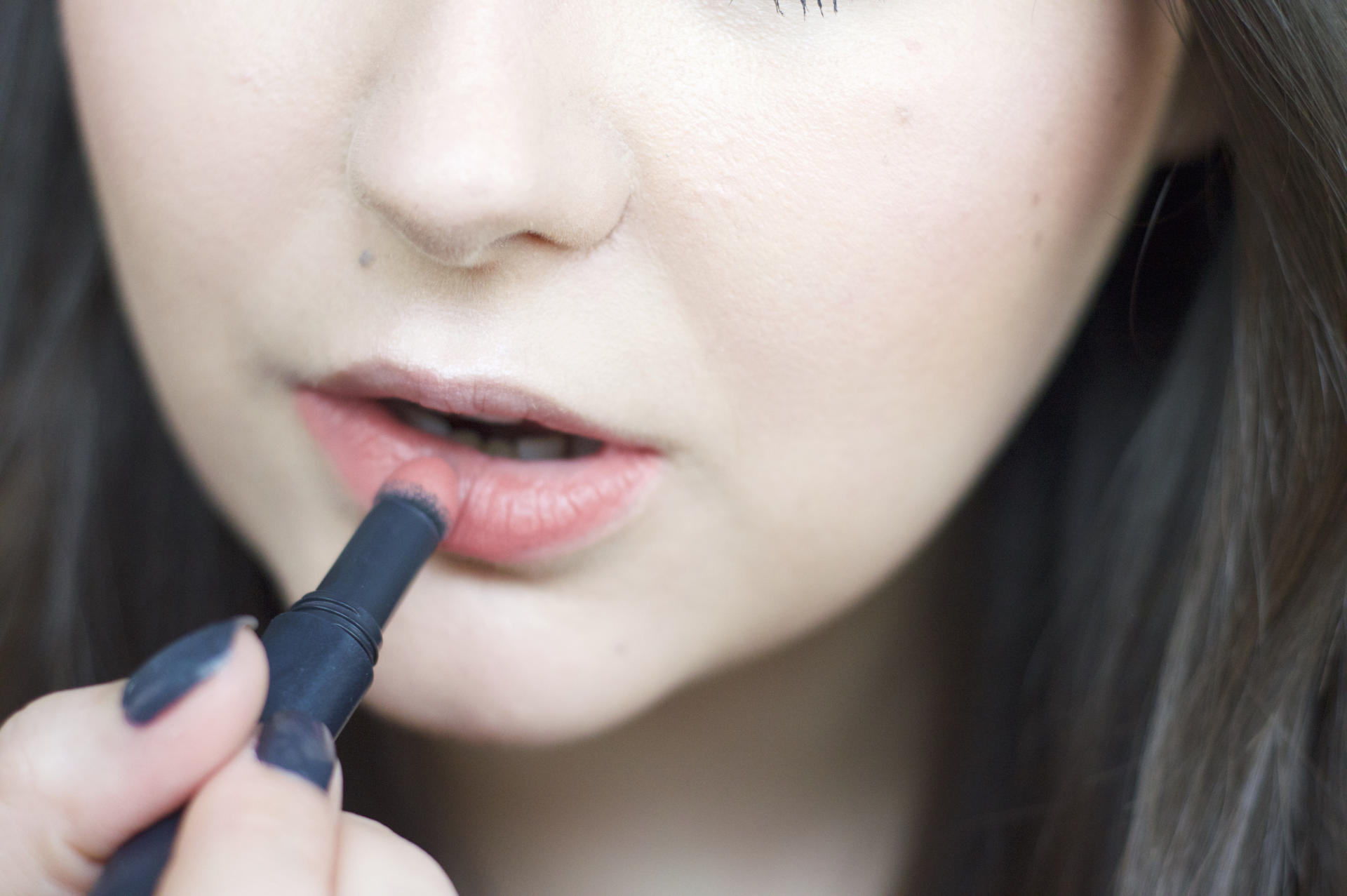 Shades
This is a peachy nude, possibly a bit too nude for my complexion and not my favourite of the bunch. I was excited to try out a matte nude shade, however I do find this shade does exaggerate the lines in my lips.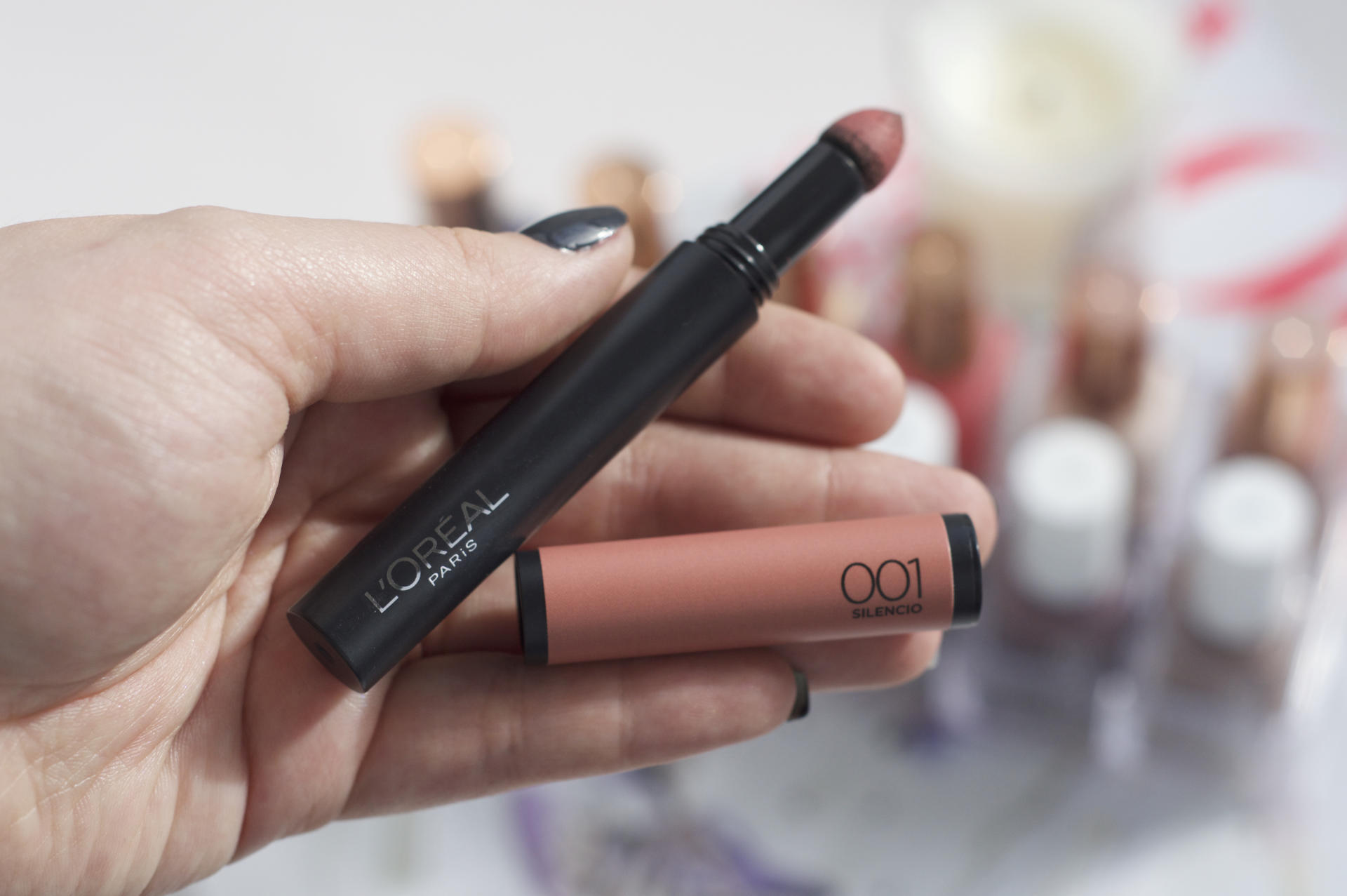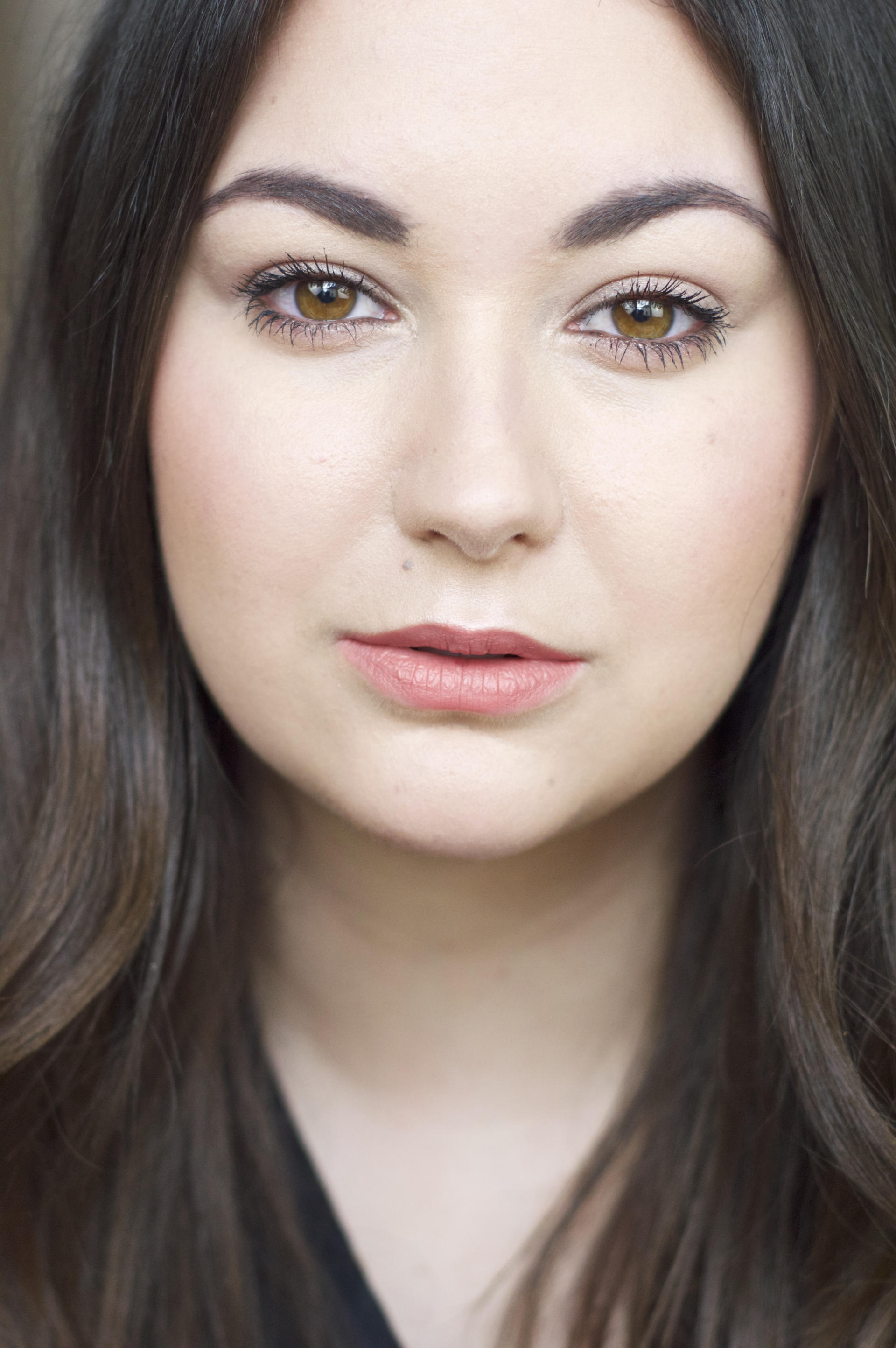 This shade os actually a lot more pink in real life, however my camera isn't picking it up too well. I think this is the sort of bold redish pink that you could get away with during the day as well as the evening. I would love to see what this looks like with a tan.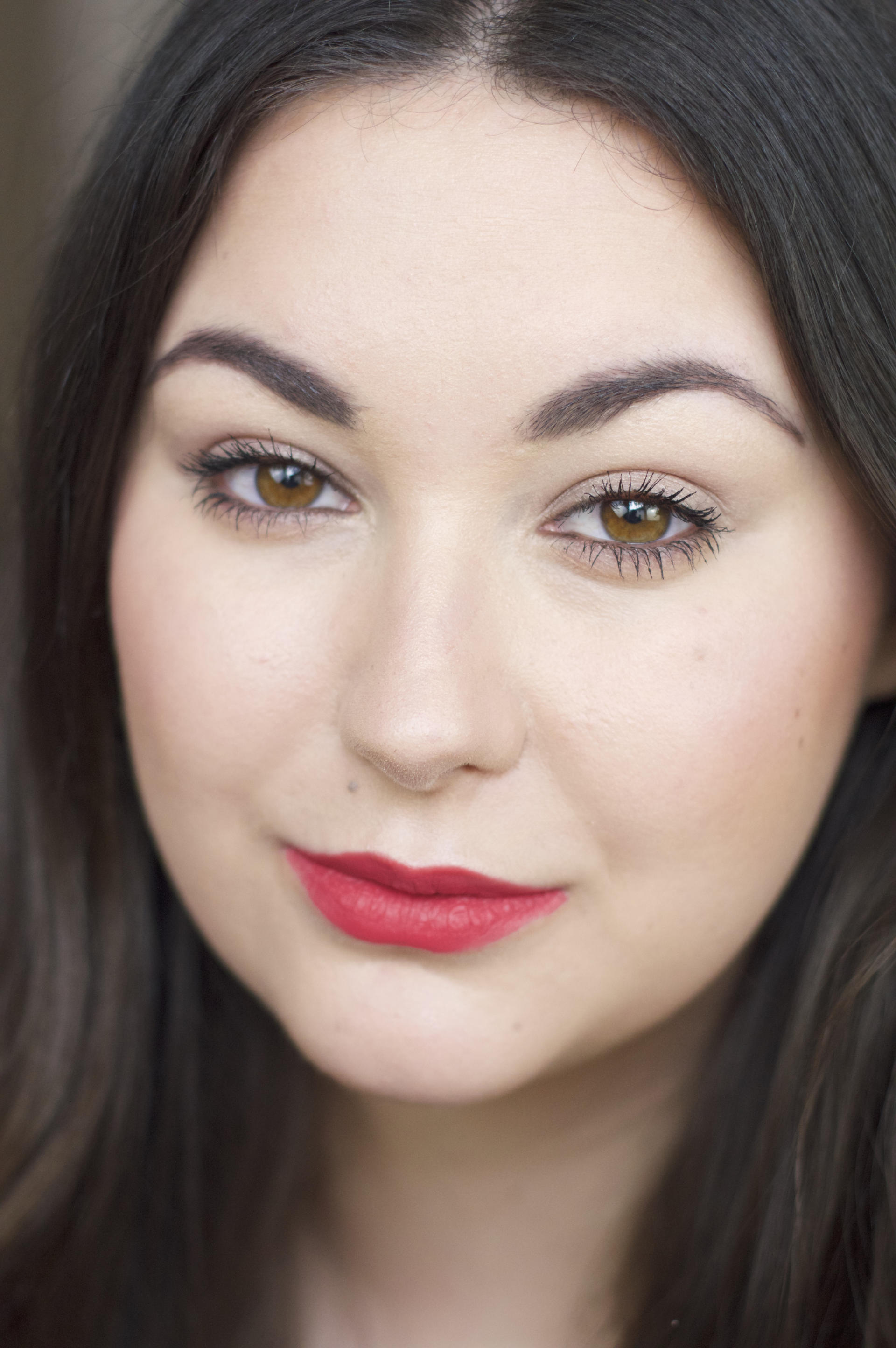 This was a bit of a gamble for me, a purple. When I first opened I Gotta Feeling, I thought there was not way I was going to like it, but actually I really loved the slightly plumy, purple.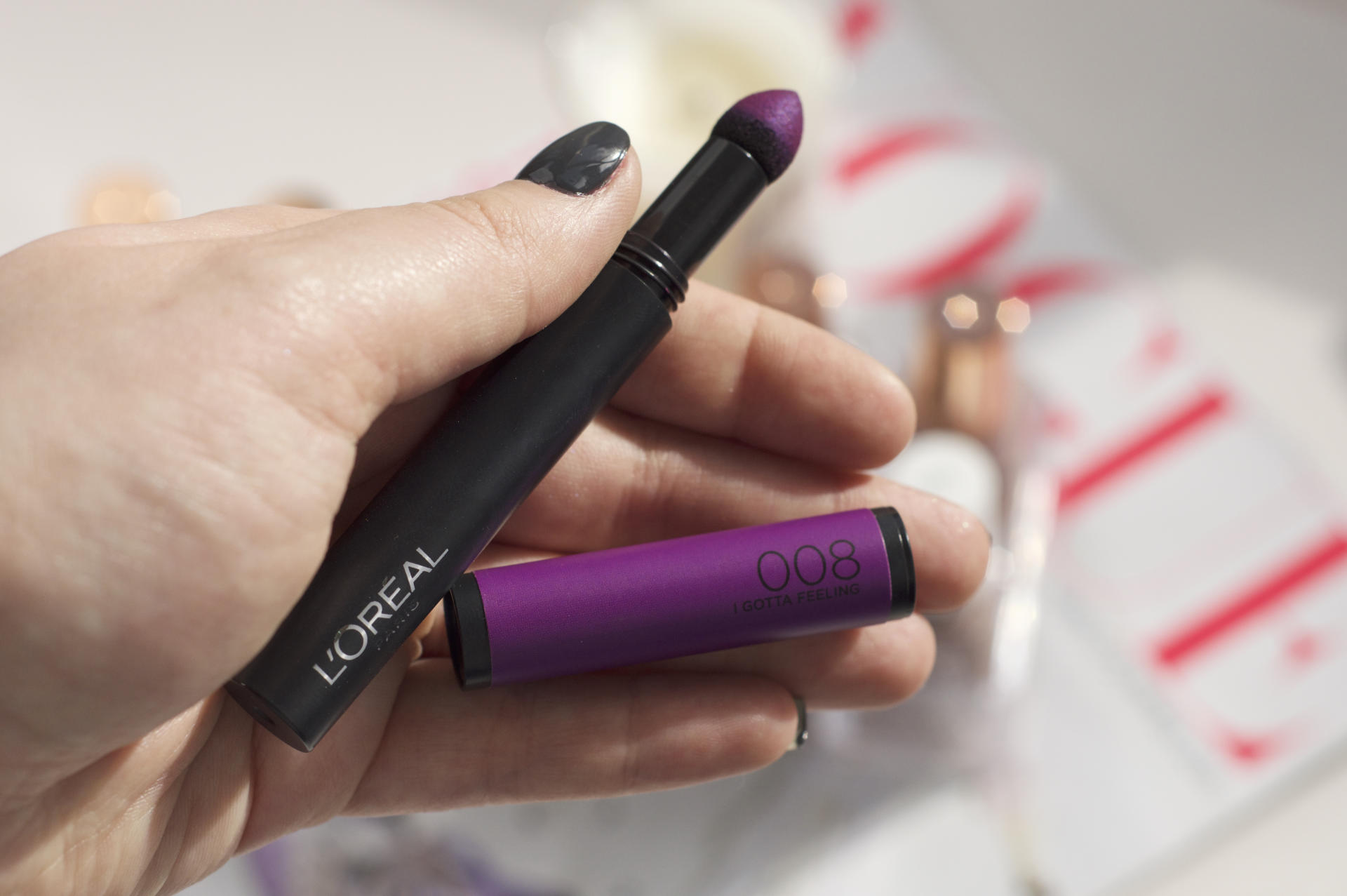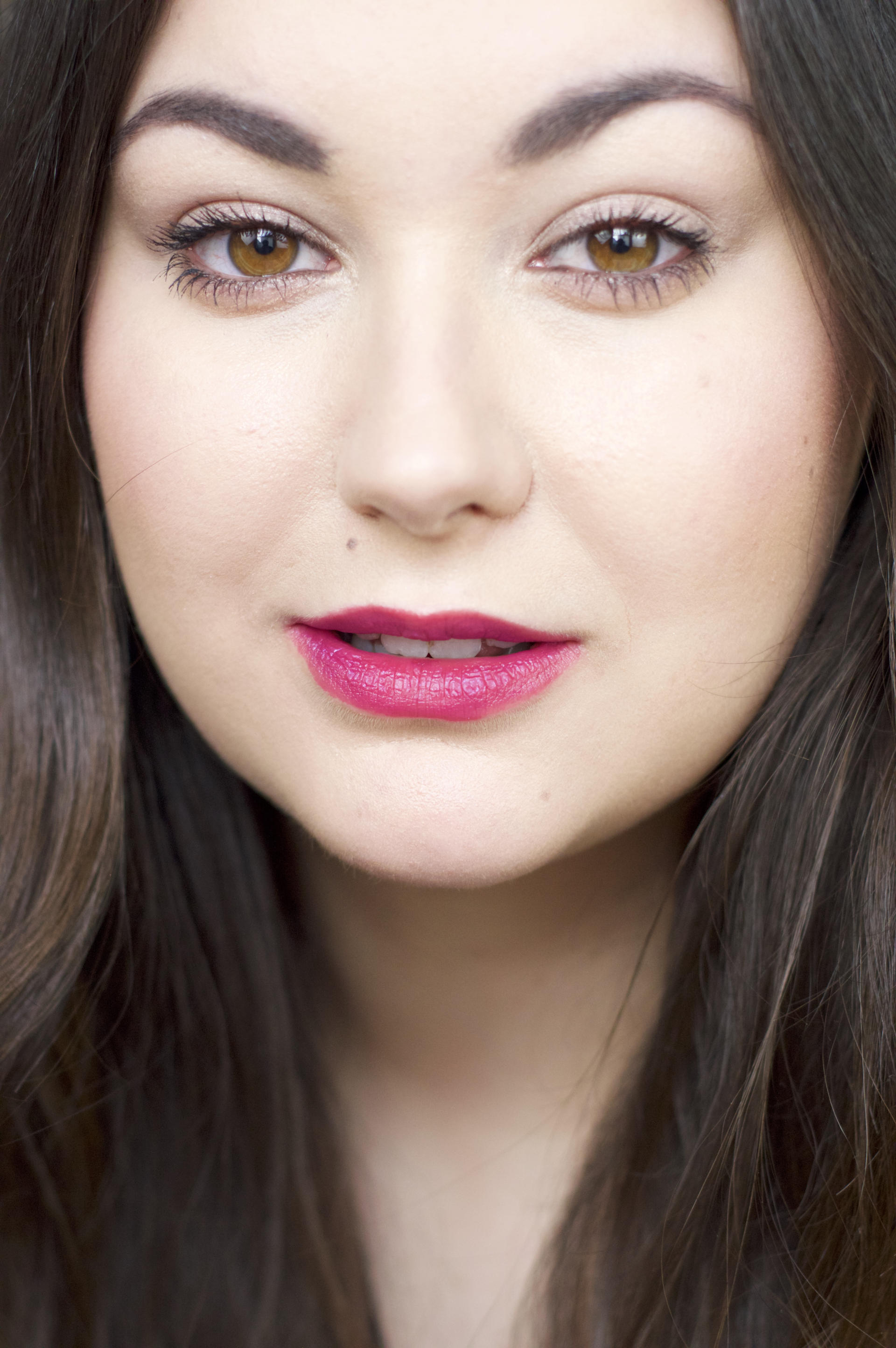 Formula
Although I'm not overly keen on the packaging, I am pretty impressed with the formulation. One thing these lip colours are? Weightless. Wearing them is so comfortable and light weight, you wouldn't even know you had anything on your lips half the time! It's a shame to say though, these are slightly drying, so I like to wear a lip balm underneath which helps with this. As I said about 001 Silencio, these do have a tendency to exaggerate find lines or chapped areas on the lips, so I would recommend a good lip scrub and a touch of balm before application. I am pleased to report the Matte Max Lip Colours do last up to six hours, which isn't bad for a product so light weight. They will come off when eating and drinking, so bear this in mind!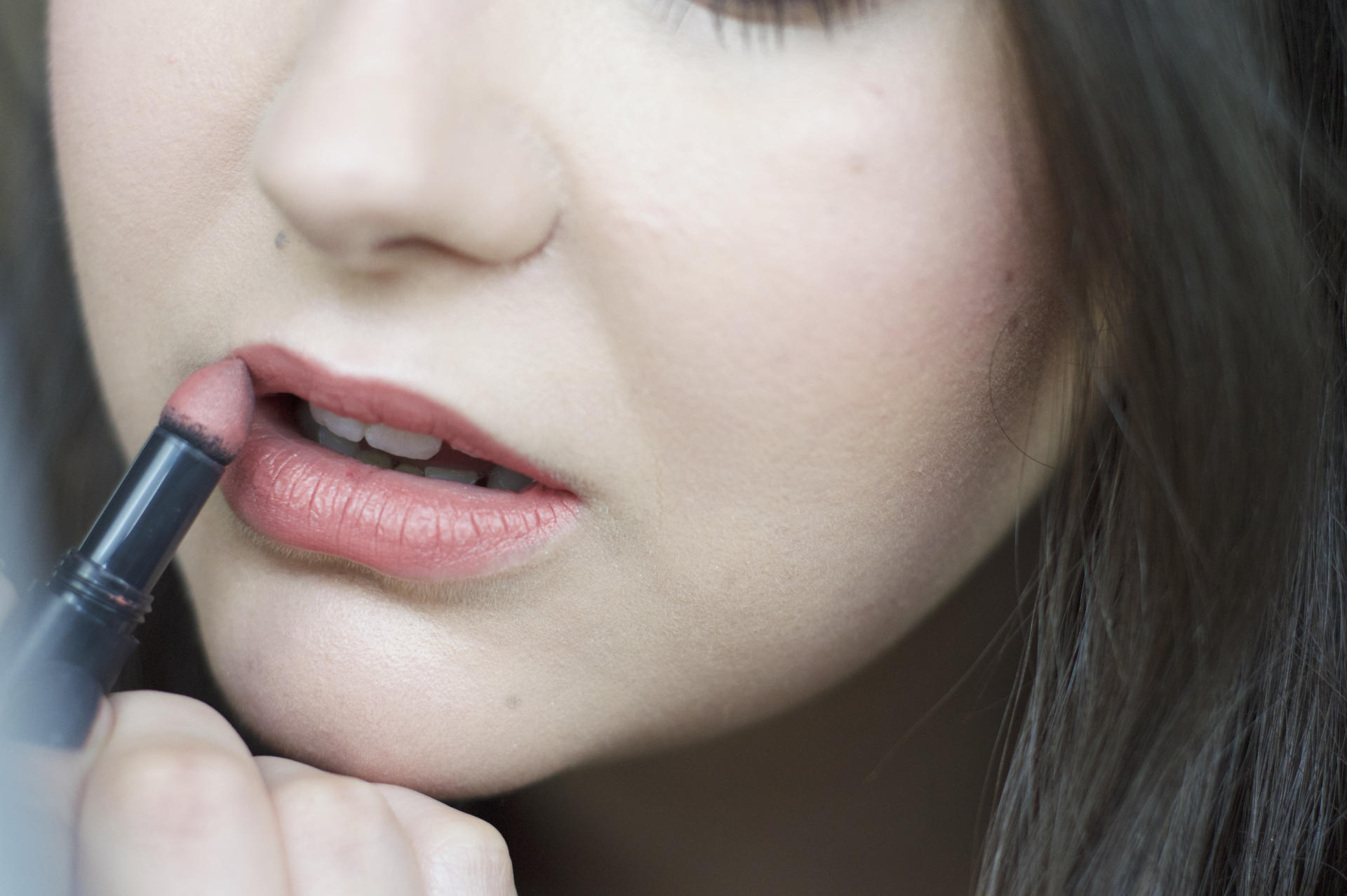 Final thoughts
All in all, I actually really like the L'Oréal Infallible Matte Max Lip Colours. I can look past their cheap, light plastic packing and even forgive that strange sponge, as the formula kind of saves this product. Their biggest fall down would probably be that it can be very hard to get a sharp lip line when applying them, due to the foam thingy, personally I would be willing to use a lip brush to apply them to tackle this issue, but would you?
Will you be trying the L'Oréal Infallible Matte Max Lip Colours? If so, what shade would you pick? Let me know in the comments below.
Sam