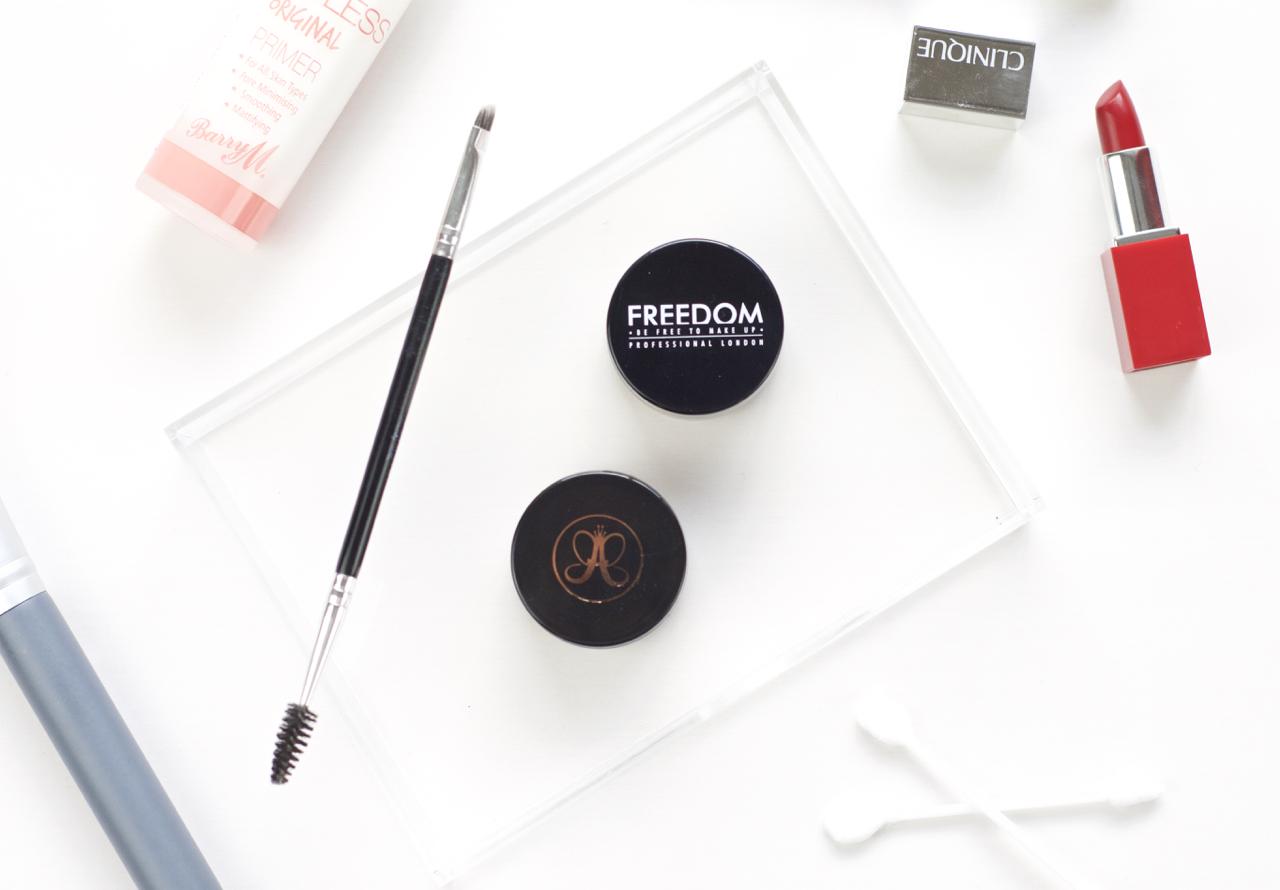 I really don't like doing my brows. It's a time consuming, anxiety-inducing beauty task that I'd really rather forgot about. But if you're into your makeup and beauty, you'll know brows have been big news for the past couple of years. Everywhere you look people are trying to achieve bigger, bolder brows with the next newly released brow product. And there has been now product that has made doing my brows a little less stressful; the Anastasia Dipbrow Pomade. I find it easy to use and precise enough to give me the look I'm trying to achieve, and yet there's one problem: It's a big expensive.
So finding a dupe for £5?! Well, that's something special!
The Freedom Pro Brow Pomade in Dark Brown caught my eye originally because of its similarities in packaging to the Anastasia Dipbrow Pomade. Both come in a small glass pot, both have black lids, and both were claiming the same, 'pro' effect.
In Superdrug I couldn't swatch the Freedom Pro Brow Pomades, so I had to take a bit of guess when choosing a colour. My natural brow hairs are close to black, but I find a dark brown is more flattering and soft. I went for the shade Dark Brown out of the eleven to choose from, and thought for £5.00 it would be worth a try.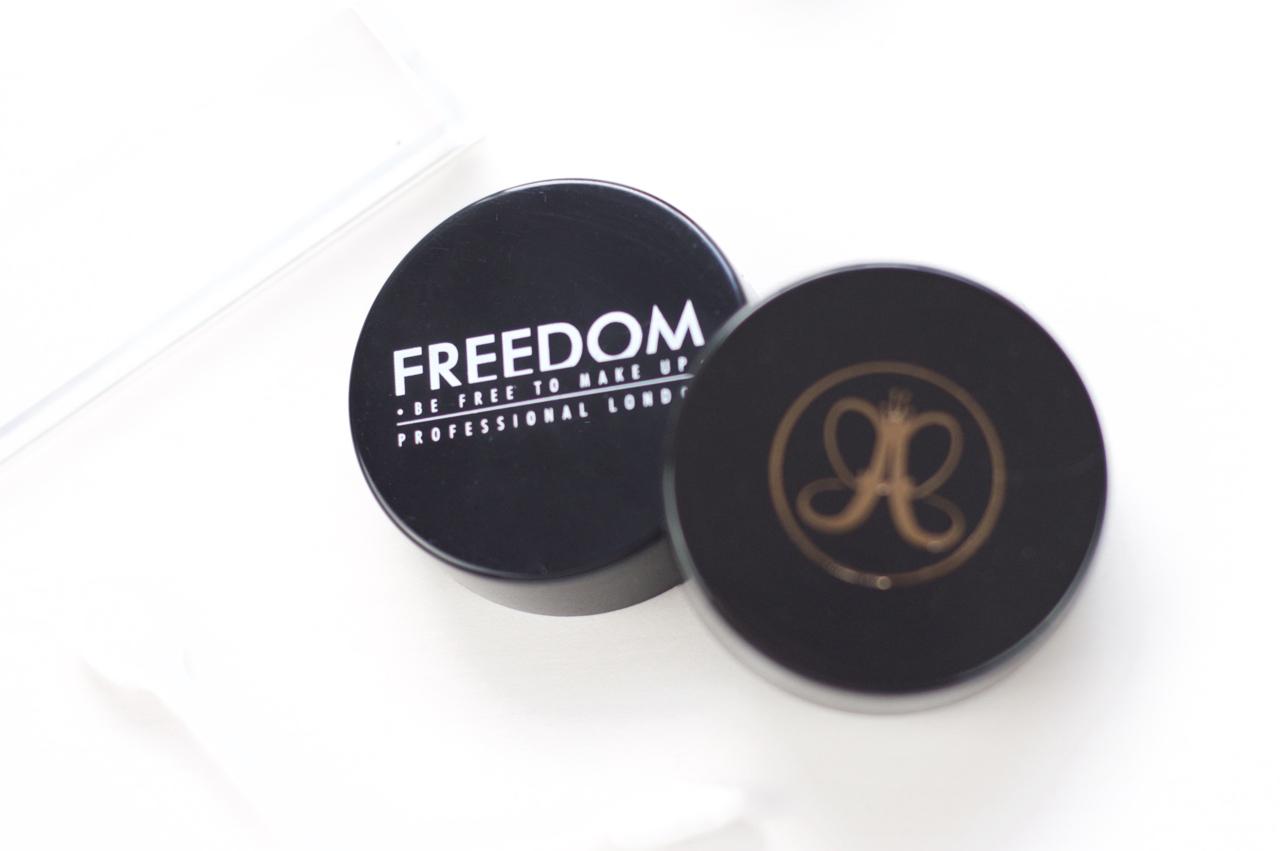 At first glance I was a bit concerned at how warm the product looked when I opened it up. I honestly thought there was no way the waxy pomade could look natural in that shade, but once I swatched it on the back of the hand I was pretty happy with the shade I'd picked.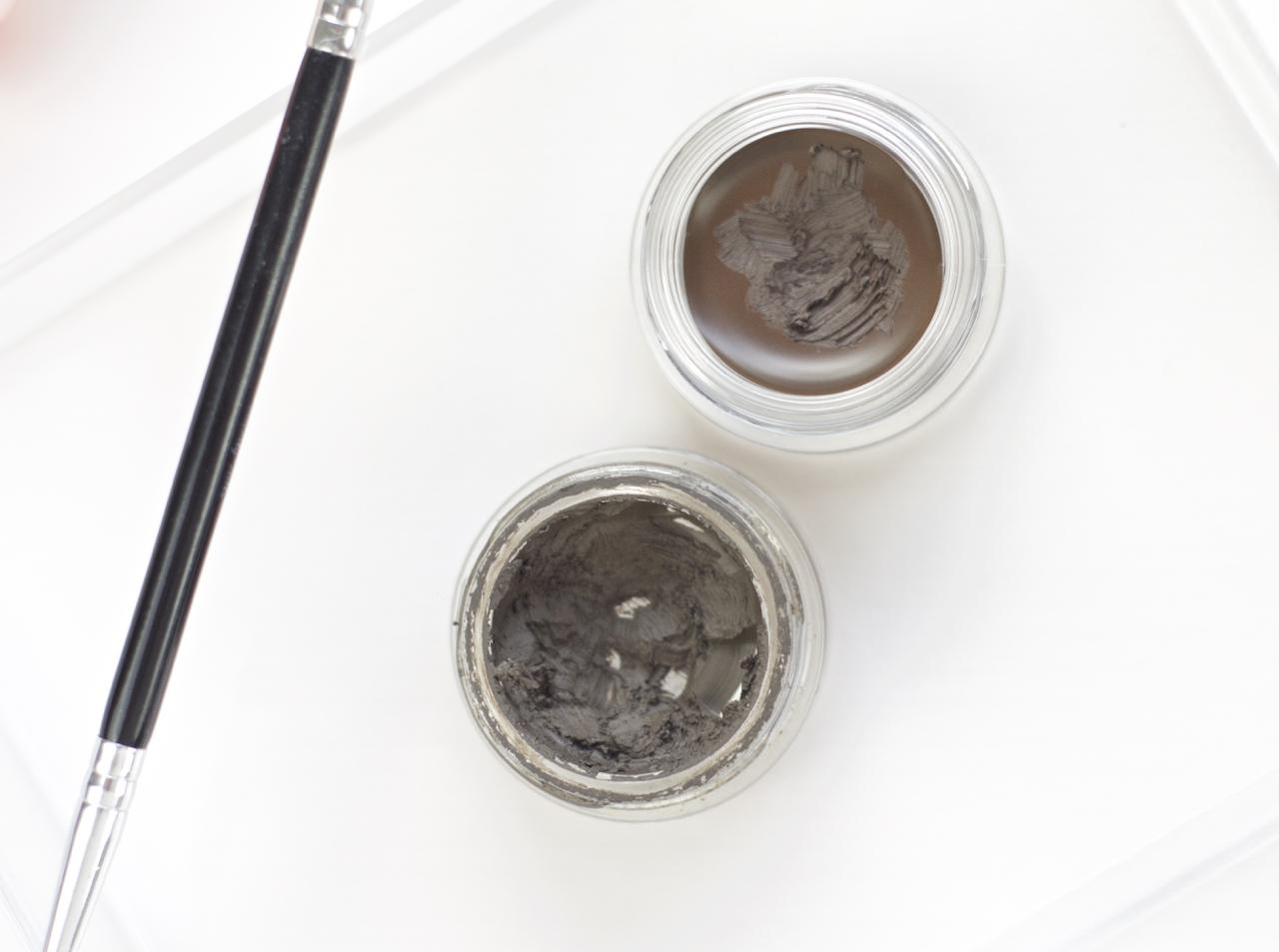 I was also so shocked at how close to the Anastasia Dipbrow Pomade it was, in both shade and texture! Here you can see the Anastasia Dipbrow Pomade in Medium Brown swatched on the left and the Freedom Pro Brow Pomade in Dark Brown on the right: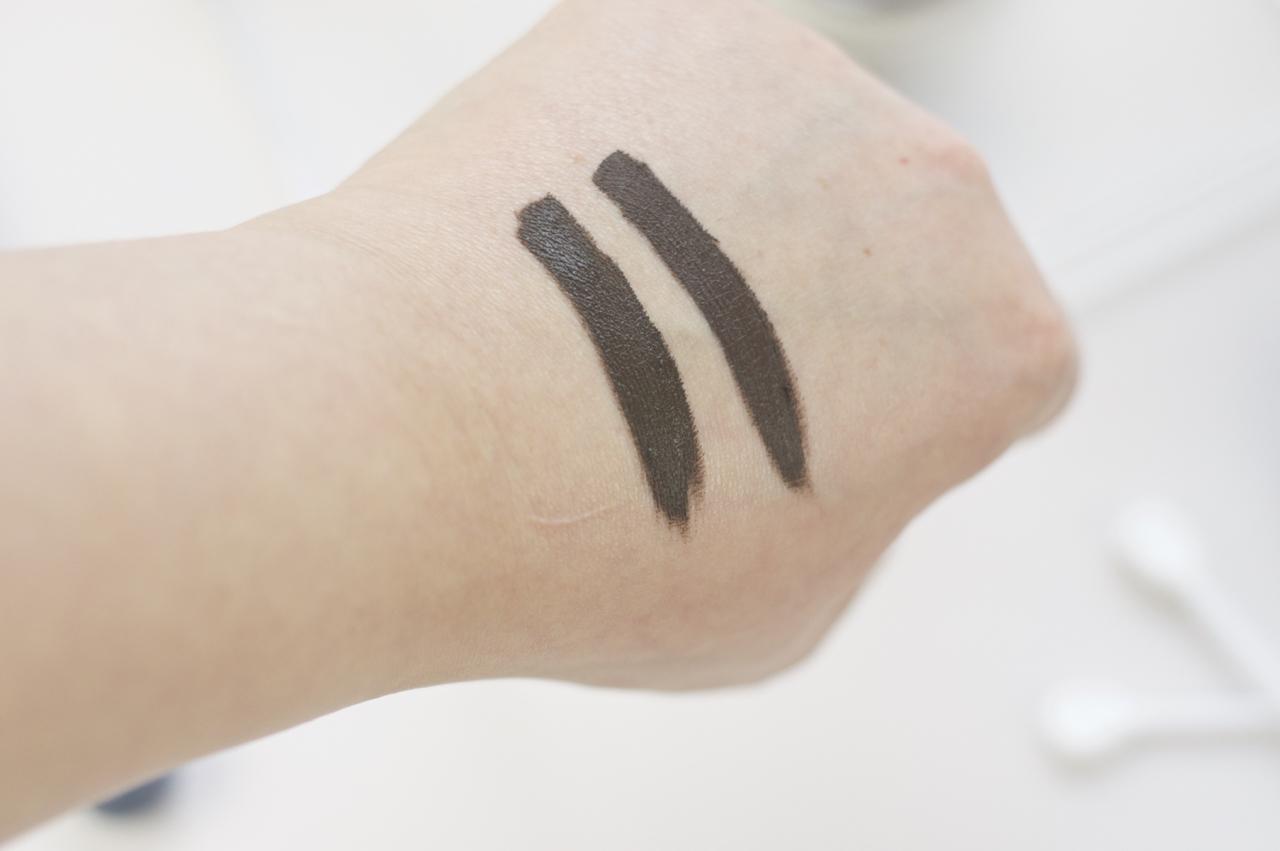 The resemblance is uncanny!
After using the Freedom Pro Brow Pomade for about a month I have a few thoughts on this dupe.
The two products are almost identical in texture and finish. Both are thick yet moveable, set to a matte finish and long lasting.
The Freedom Pro Brow Pommade if slightly less long wearing, but only slightly.
Throughout the day, the Freedom Pro Brow Pommade can appear slightly warmer than my own hairs, unlike the Anastasia Dipbrow – but this might just be me obsessing over my brows!
Both products allow you to easily mimic natural brow hairs to fill out the brow, adding fullness and length where needed.
I am honestly in two minds about if I would repurchase the Anastasia Dipbrow Pomade after finding the Freedom Pro Brow Pomade. I love my highend makeup, but it seems silly in this case to pay over the odds for something that I could be purchasing for £5.00 (the Anastasia Dipbrow is £15.00 by the way).
What do you guys think? Which one would you repurchase? And have you found any other dupe that matches its higher end partner so perfectly? Let me know in the comments below!
Sam
Shop this post: