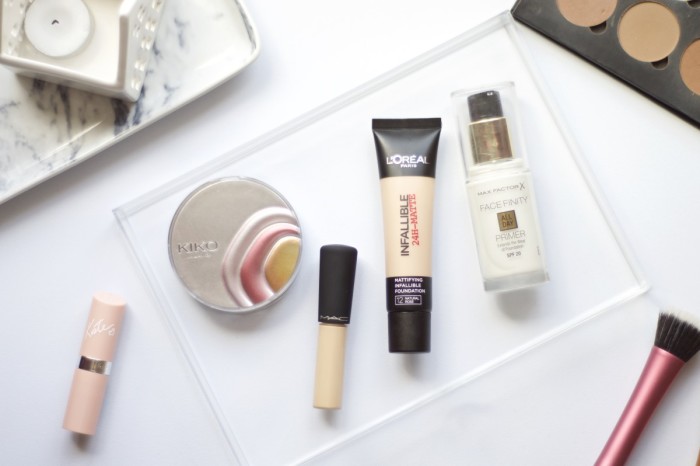 With a new job has come a massive overhaul of the makeup I wear on a daily basis. I now work in a hot, physically challenging environment for long hours. So my usual dewy, light base really wasn't cutting it, I was finding that even my favourite foundation wasn't lasting throughout the day. I honestly don't have a single second to touch up my makeup, so I need a base that will look natural and stick around.
With the prospect of a twelve hour shift dawning on me tomorrow, I'm hoping my current base will last throughout and keep me looking somewhat respectful amongst the craziness of a busy café.
So where do you start for long lasting makeup? A primer! To give my foundation a little extra staying power I've been popping on a light layer of the Max Factor Facefinity Primer. Lightweight and smoothing, this product is the perfect first step to wearable, long lasting base makeup.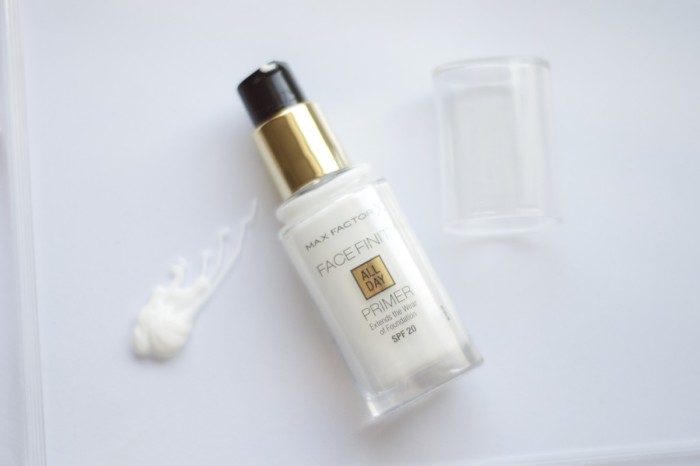 I've swapped out my dewier bases for a matte one, my favourite of which is the L'oreal Infallible Matte Foundation. If you read my review of this foundation a little while back, you'll know I'm a fan of how this matte, full coverage base manages to still look like skin despite its heavy texture. Sure, after a couple of hours of heavy lifting, running up and down stairs and serving customers as quickly as possible, there will be a bit of oil showing through this foundation, but it's a good pick for coverage that sticks.
Because the L'oreal Infallible Matte Foundation provides me with plenty of coverage, I have found I only need a light touch of concealer to finish off my base. I've been reaching for the MAC Mineralize Concealer for coverage that's natural looking and long lasting.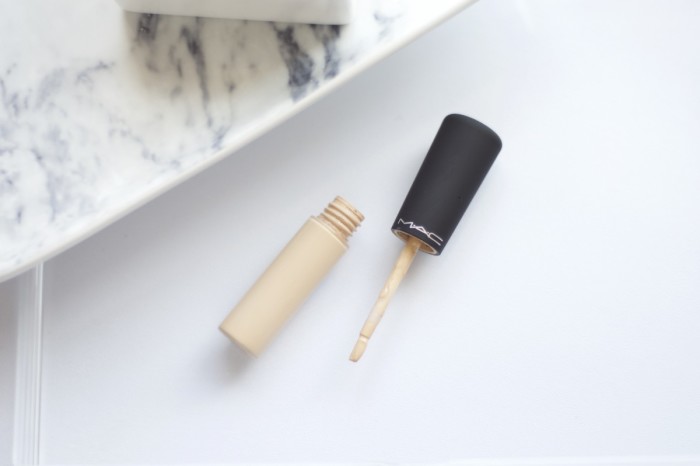 After popping on a little powder, I have been sweeping a little of the KIKO Masterpiece Bronzer in Forward Sienna. I always feel the need to give my face a little more definition with bronzer when wearing a matte foundation, just so I don't look a little too flat.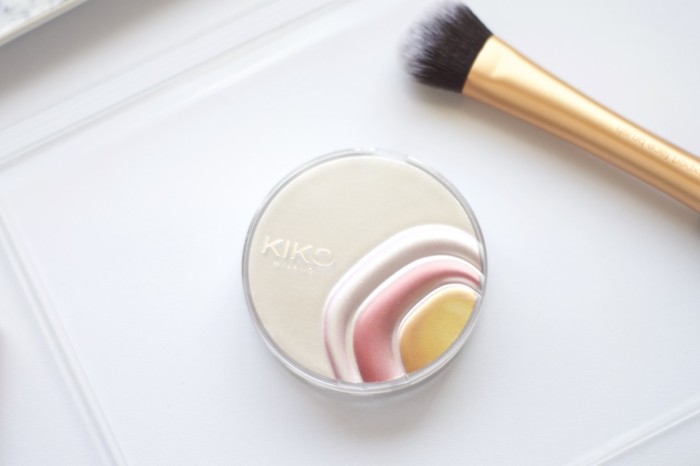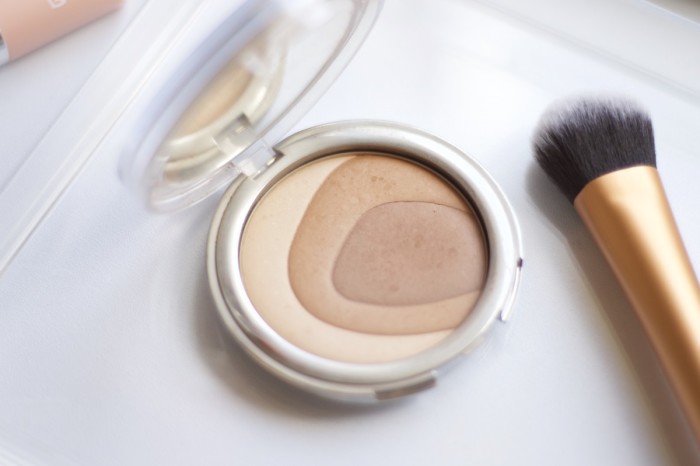 Another makeup item I can't get enough of and I've found myself wearing on a daily basis is the new Rimmel by Kate Nude Collection Lipsticks, you you didn't catch my review on them you can read it here.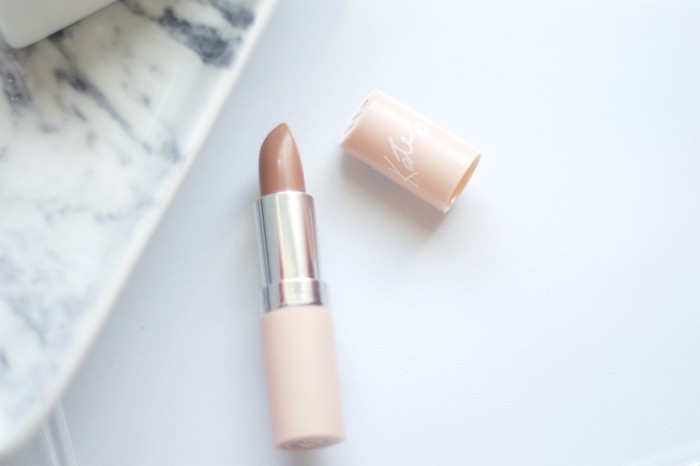 So what's your current foundation routine?
Sam