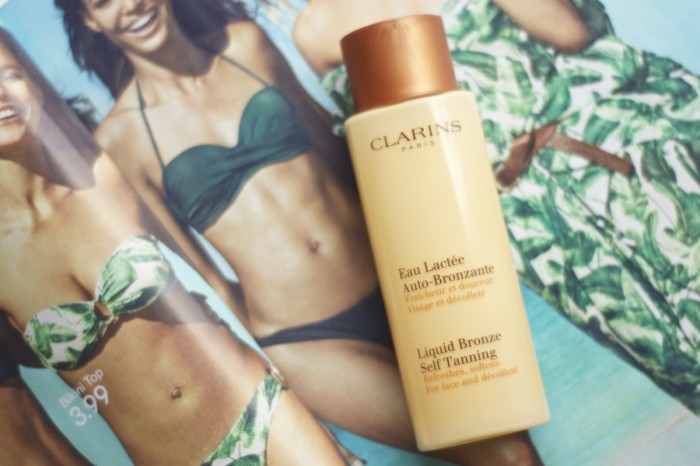 The idea of fake tanning my face used to fill me with dread. It's hard enough to get the fake bronze right on my limbs, let alone on my face! Then I finally brought a product that changed it all. Simple, fuss free fake tan for your face – coming right up!
The Clarins Liquid Bronze Self Tanning for Face and Décolleté has been a staple of many beauty gurus for years, and I can see why…
Clarins have got things just right with this one; a light formula, white in colour, which can be used day or night for a natural looking fake tan that you'll want all year round.
I brought mine about three months ago and wanted to give it a full road test before I featured it on Made From Beauty. And I'm happy to report, I'm completely in love!
I'm sure I won't be using any other product for a fake bronze on the face again. I prefer to use mine at night so, I simply apply my other skincare as I normally would (cleanse, serum, eye cream then moisturiser) take a small amount of the Liquid Bronze onto a cotton pad and swipe it all over my face and down my neck.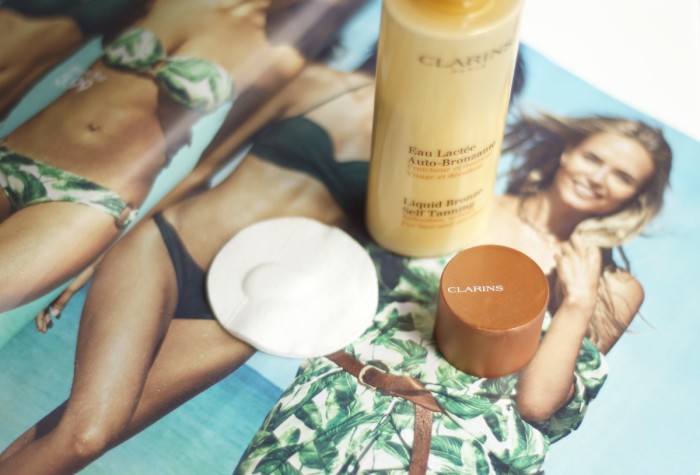 I'm not someone who is normally all that fussed about having a tan on my face, but with all this hot weather I've been going makeup free on the regular. The Liquid Bronze offers just a touch of colour and glow, to lift the complexion, when the foundation stays at home!
The other area of the body I've been loving this on is the hands. Sounds strange at first! But hands and wrists are often the place that other fake tans falter. Even with my favourite all over body fake tan, I can sometimes find patches or lines on my hands, so I've been using the Liquid Bronze to basically fill in the gaps!
You'll often find me stopping my Xen-Tan Dark Lotion Absolute Luxe at my wrist, then using the Clarins Liquid Bronze to finish the job on my hands.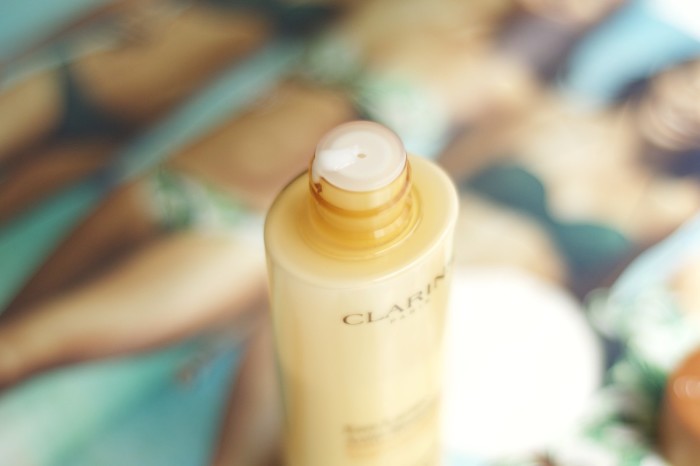 It's honestly such as foolproof fake tan, and one I would recommend to seasoned tanners and newbies alike!
Have you ever tried the Clarins Liquid Bronze Self Tanning for Face and Décolleté? Or maybe you have another favourite facial fake tan? Let me know in the comments!
Sam