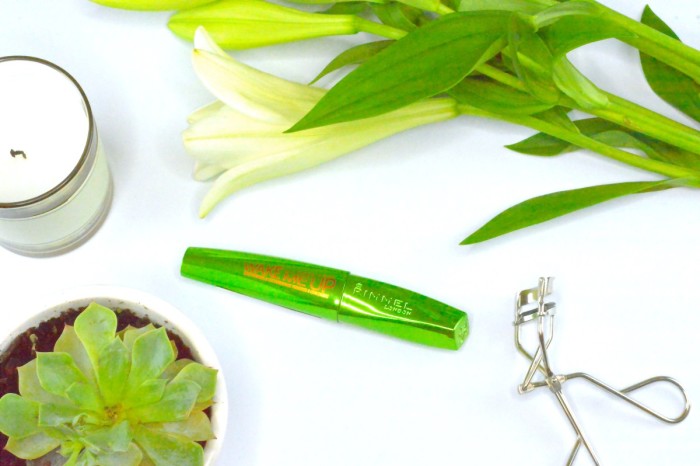 We all love a new mascara review! In fact my New In: Miss Manga Punky Mascara Review has been my most popular post on Made From Beauty. So when I saw the new Rimmel Wake Me Up Wonder'full Mascara had hit the shelves I was dying to give it a run for it's money!
I've been trying the mascara out for a few weeks now and it's been kind of up and down, so let's get into it…
The new release comes in this shiny green packaging that's really eye catching. There's the Wake Me Up logo we have all come to love from the famous foundation in the same line. (Want a review? Leave a comment below!)
The wand is this kind of big at the ends, smaller in the middle kinda deal, a bit like an hourglass. This was the first place this mascara let me down. I found the larger ends made it difficult to get to those inner lashes and things get a little messy.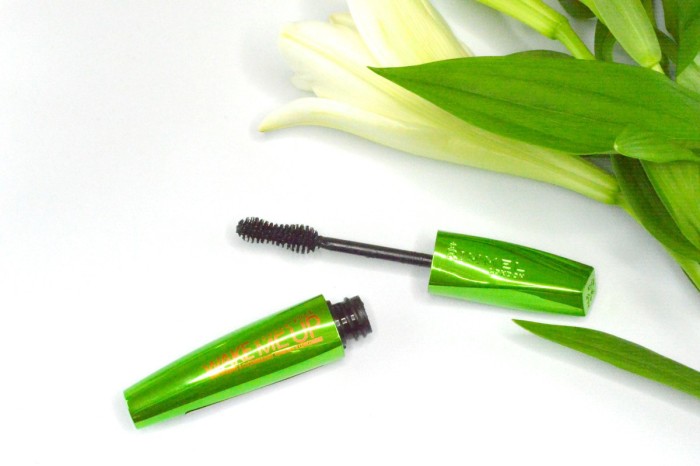 The second thing you notice about this product is the god awful smell! The mascara is infused with vitamins (I'm all for that) and cucumber, so the stuff stinks of cucumber. You know those cheap face wipes we all used in our teens? Yep, it smells like that!
If you've ever used a Lancôme mascara, you'll know heavily scented mascaras aren't anything new. For me they've always made me a little queasy, but I guess it's a gimmick that really makes you remember the product.
So how does it fair?
Well…here's my lashes without mascara:
And here's them with one coat of the Wake Me Up Wonder'full mascara:
Really it's not that much of an improvement, and not great for a first coat.
On to the second coat:
Things improve on the second coat, there is very little clumping and it makes my lashes very black. For me this would be the sort of look I'd want for a daytime, everyday sort of makeup.
On to the third coat:
As you can see the product starts to clump, especially on the ends of the lashes. This is something I regularly have an issue with, the mascara creating little balls on the end of the lashes. I could probably work with this look for my everyday makeup. But honestly, at this point I'm still not impressed.
On to the fourth and fifth coats:
On the fifth coat, the mascara done something really strange; it actually made my lashes appear shorter! I know these photo's aren't the best, but in real life the change was very obvious.
Throughout the day I also found the Rimmel Wake Me Up Wonder'full mascara to flake, leaving those annoying little black dots all over my face.
Between flaking, little drama and the awful smell I really wouldn't recommend this mascara. The biggest draw back for me was the lack of length. I know it's supposed to be a volumising mascara, but other thickening mascaras can normally deliver some length as well. Maybe I should try this out layered over the top of another mascara? What do you think?
I also didn't get that wide-eyed effect Rimmel promised and I honestly haven't got the time to fight with a mascara for four coats to get the effect I want.
I did quite like it on my bottom lashes and didn't experience any smudging under the eye, so thats definitely a plus. Mascara's are so personal, so maybe you've had a better experience with this product? Let me know in the comments below!
Sam